Let's quickly check Windows 11 Minimum System Requirements to get a free upgrade to Windows 11. Is it possible to fix the issue? This PC can't run Windows 11? For some of the devices, it's possible to fix the issue related to Windows 11 supports.
You can check for compatibility using the PC Health Check app to see if your current PC meets the minimum system requirements to run Windows 11. You have to download the Windows 11 PC Health Check App from the Microsoft site.
I was wondering why this PC health app is not available in the Microsoft store! All these apps, along with Android Apps through Amazon Appstore, will be available in the Microsoft store. Microsoft announced Windows 11 release and support details in the Windows next-generation event.
Windows 11 PC Health Check App
Let's run the MSI app on the current PC to verify whether Windows 11 is supported or not. Once you install Windows 11 PC health check app, you will get an overview of your Windows 10 device with all the hardware details.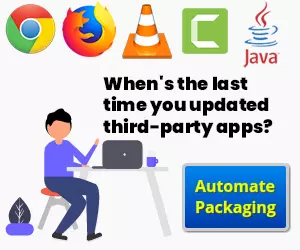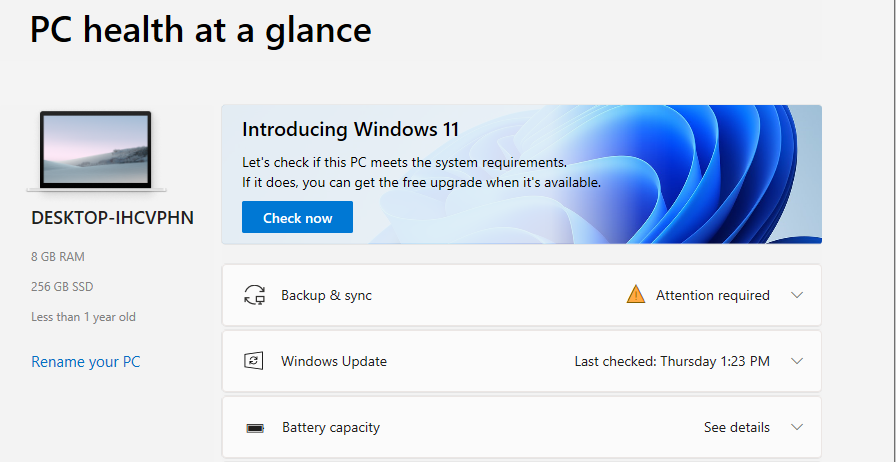 A few things like TPM & UEFI check results are missing in the result. And I assume that is going to be the biggest challenge for most of the PC owners here.
You need to click on Check now button to start the Windows 11 health check. The result for me was not promising.
This PC can't run Windows 11 – While this PC doesn't meet the system requirements to run Windows 11, you'll keep getting Windows 10 updates.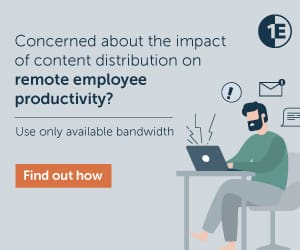 Windows 11 Security Enhancement
There are three main pillars of Windows 11 Security.
Security – Windows 11 raises the bar for security by requiring hardware that can enable protections like:
Windows Hello
Device Encryption
Virtualization-based security (VBS)
Hypervisor-protected code integrity (HVCI)
Secure Boot
Windows 11 Reliability – Devices upgraded to Windows 11 will be in a supported and reliable state.
Windows 11 Compatibility – Windows 11 is designed to be compatible with the apps like minimum system requirements for Office and Microsoft Teams.
CPU >1GHz, 2-core processors
RAM > 4GB memory
Hard Disk > 64GB of storage
Possibilities of Fixing – Windows 11 Minimum System Requirements Issues
The following table provides the basic requirements for installing Windows 11 on a desktop or laptop. If your device is similar to one of my devices that is 5-6 years old, then mostly these devices won't support TPM 2.0 chipset.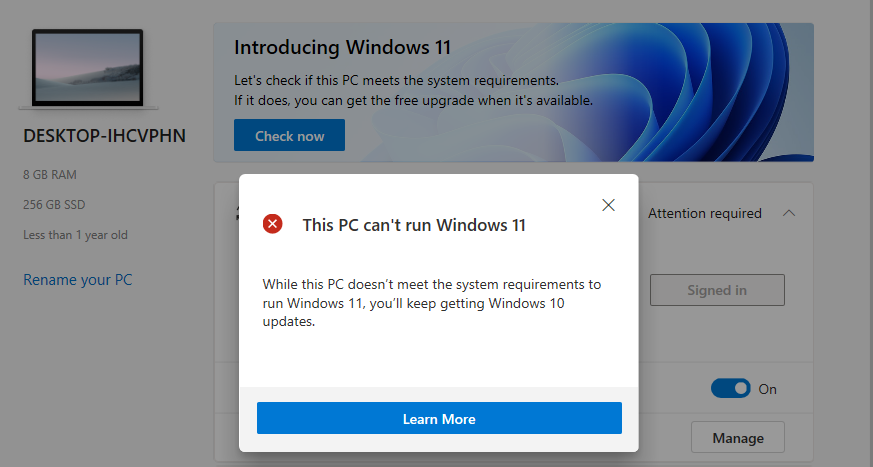 If your device does not meet these requirements, you won't be able to install Windows 11 on your device. You can try to check what is the minimum system requirement that you are missing for Windows 11 support or not.
You might be able upgrade the hardware for some of the desktops and laptops. But you might want to consider purchasing a new Windows device with Windows 11 pre-installed.
| | |
| --- | --- |
| Processor: | 1 gigahertz (GHz) or faster with 2 or more cores on a compatible 64-bit processor or System on a Chip (SoC) |
| RAM: | 4 gigabyte (GB) |
| Storage: | 64 GB or larger storage device |
| System firmware: | UEFI, Secure Boot capable |
| TPM: | Trusted Platform Module (TPM) version 2.0 |
| Graphics card: | Compatible with DirectX 12 or later with WDDM 2.0 driver |
| Display: | High definition (720p) display that is greater than 9" diagonally, 8 bits per colour channel |
| Internet connection and Microsoft accounts: | Windows 11 Home edition requires internet connectivity |
Unfortunately, Microsoft's PC health check app didn't provide detailed information on the finding. It just informs us that we can continue using Windows 10. Windows 11 Minimum System Requirements and Fix for This PC can't run Windows 11 Error will evolve.

Windows 11 TPM Requirements
Windows 11 minimum TPM Requirement is 2.0 – Run the TPM.msc command to check the TPM version for free Windows 11 update!
If your PC is missing TPM 2.0, you might need to wait for a firmware update from the vendor. I have Surface Book, and I'm waiting for Microsoft to release a firmware update to 2.0.
NOTE! – Make sure you have enabled secure boot and TPM settings are enabled.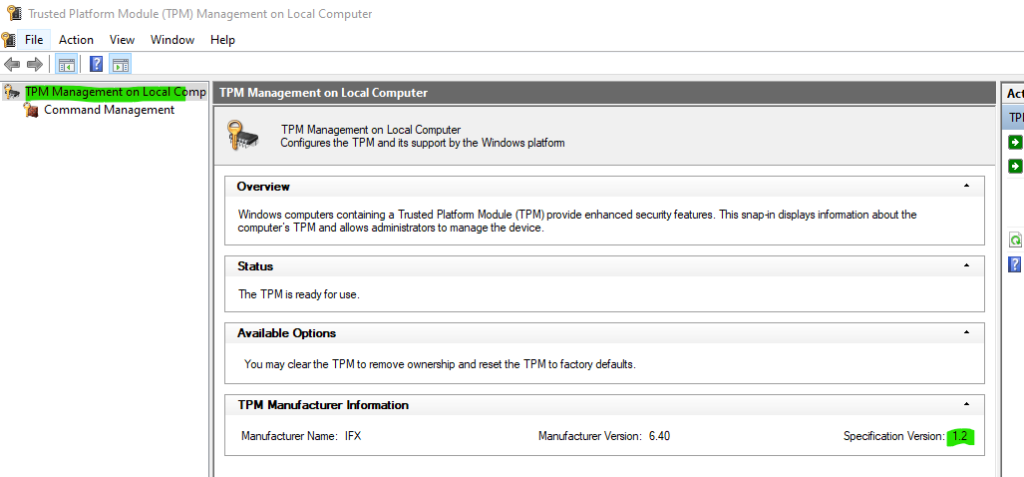 Resources
Windows 11 Specifications – Microsoft
What is the servicing timeline for a version (feature update) of Windows 11?
Upgrade to the New Windows 11 OS | Microsoft
https://blogs.windows.com/windows-insider/2021/06/28/update-on-windows-11-minimum-system-requirements/