2000+ participants 1800 minutes of learning by the HTMD community. Let's have a quick review of 8 weekends of ConfigMgr Intune learnings. The How to Manage Devices (HTMD) community started weekend learnings.
8 Weekends
15 Sessions
1800+ Minutes of Learnings
2000+ Participants
Join Free Intune Training?
If you want to be part of Intune free training, then Fill out the form to join HTMD Teams Channel (more than 1100 members) – https://forms.office.com/ 
NOTE! -If you were already part of the last virtual teams meeting this is not required!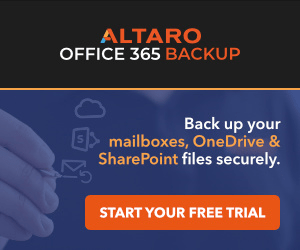 HTMD Weekend Learnings
We have conducted weekend learning for 8 weekends as listed in the below section. All the recordings are available in the following YouTube Playlist.

March 30th, 2020
April 4th and 5th April 2020
April 11th and 12th April 2020
April 18th and 19th April 2020
April 25th and 26th April 2020
May 2nd and 3rd May 2020
May 9th and 10th May 2020
May 16th and 17th May 2020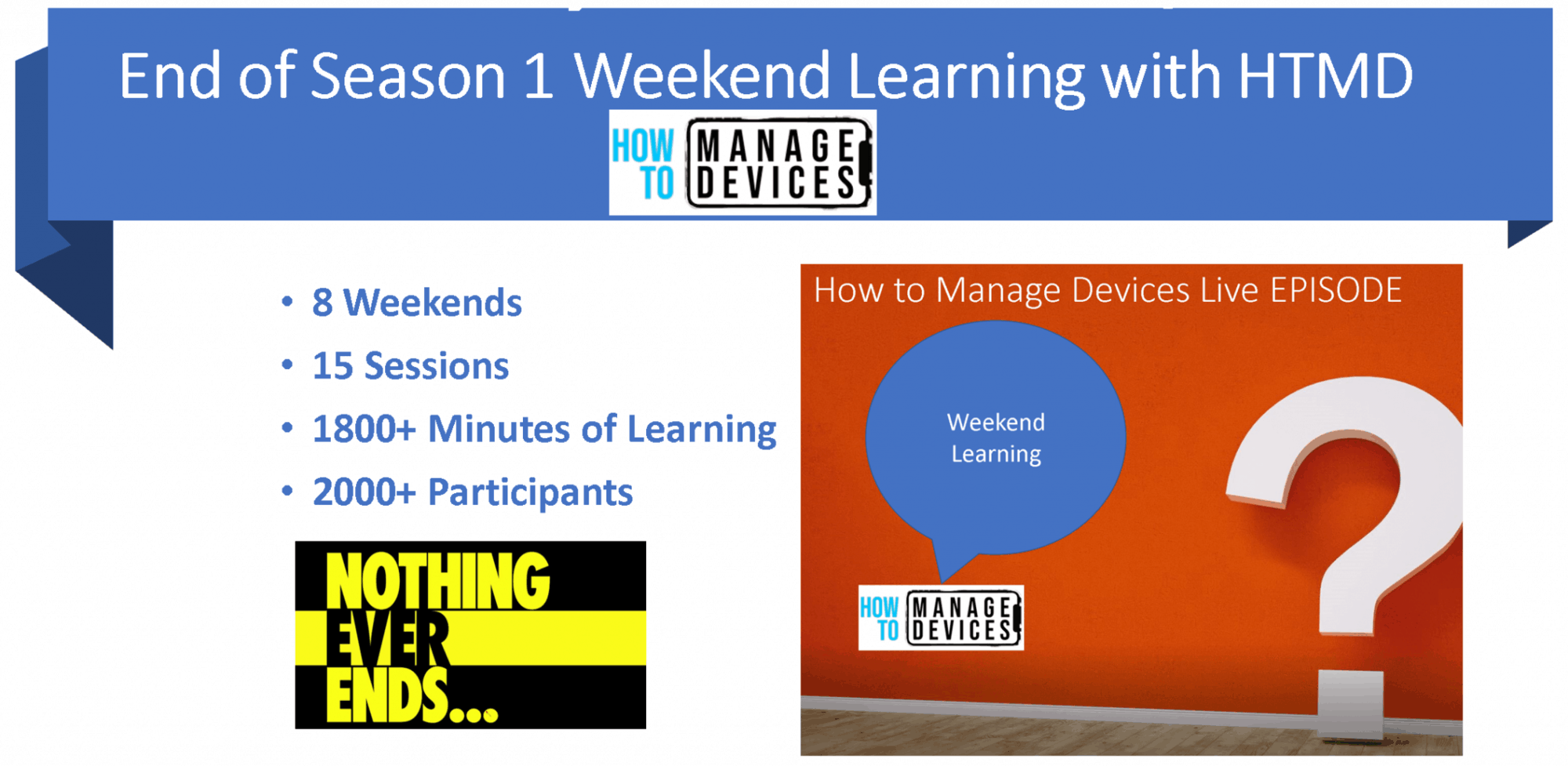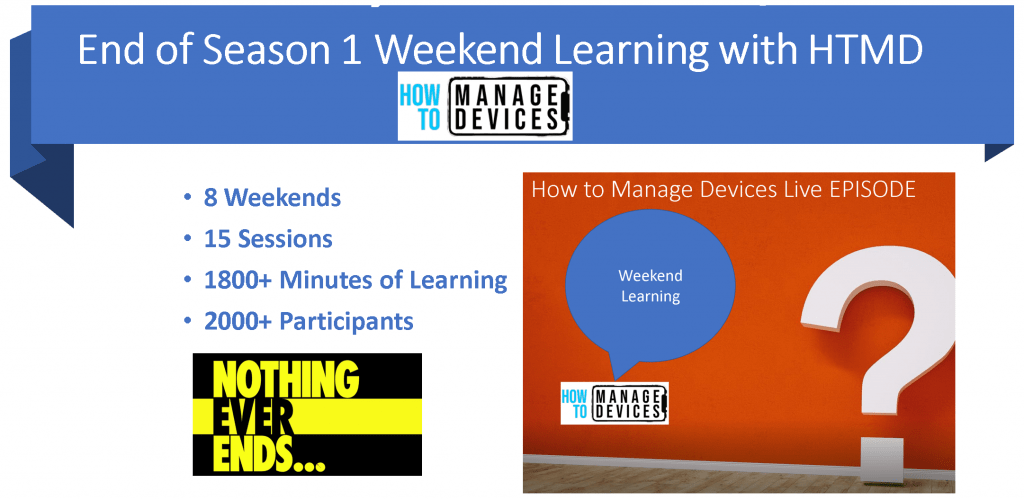 HTMD02 Microsoft Intune Reporting Option Saurabh Sarkar 👉 Graph API👉PowerBI 👉 Data warehouse Custom
HTMD02-2 Configuration Manager Client Troubleshooting by 👏Deepak Rai Weekend Learnings 👇SCCM MEMCM
🛠HTMD Live Episode #3 OSD SMSTS Log by ✊Vishal Goyel #ConfigMgr #MEMCM ❤ How To Manage Device Weekend Learnings
SCCM Software Update Basics | Troubleshooting Technics |Tips by Kannan CS HTMD Live Ep #2 | ConfigMgr

Use PowerBI with SCCM by Mohan | How to Use PowerBI Templates with ConfigMgr| HTMD Live Session Ep#5
SCCM ConfigMgr CMG | Cloud Management Gate Questions by 👌Rajul OS | Answered FAQs | HTMD 📌Live Ep #6
How to Troubleshoot Intune Effectively by Haresh Hirani 👉 Real-World Experience- Rough-Tough – #HTMD
ConfigMgr SCCM Client Advanced Troubleshooting by Deepak Rai – HTMD Community Weekend Learnings Episode#8
3rd Party Application Patching Using ConfigMgr Application Supersedence 👉 By Harjit – Microsoft MVP
SCCM SSRS Custom Report Creation with Graphs by Kannan CS 👉SQL Query Tips ✌How to Find SCCM Views Ep #11
HTMD12 SCCM Configuration Item Baseline Explained by👏Deepak Rai✔Configuration ✔Remediation ConfigMgr
HTMD#13 📌SCEP PKCS Certificate Deployment for Intune Managed Windows iOS Android Devices by 👏Saurabh

HTMD-WE14-MDT Windows 10 Operating System Deployment by 🌈Jitesh Kumar Configuration Manager SCCM.
HTMD-WE15📌SCCM Software Update Patching Troubleshooting by Deepak Rai HTMD📌ConfigMgr Patching Process.
Resources