Altaro Hyper-V Backup is totally FREE for 2 VMs forever. It's very easy to install and configure. It took only 15-17 minutes to install and configure. The greatest advantage what I feel is it's doesn't require any specific skilled or trained resource to manage Altaro Hyper-V backup solution.
There are two options in terms of usage/license of this backup solution. The download of  trail version and registration is very simple. You just need to fill Name and email ID. You're done. It will start the download 😉
1) Altaro Hyper-V backup software FREE for ever when you want to use it only for 2 Virtual Machines. Getting free license key is very easy process.
2) Altaro Hyper-V backup software can be used for the backup of unlimited VMs for a month without paying anything. Your trail version of the software will automatically switch to free version at the end of trail period when you don't want to buy this product.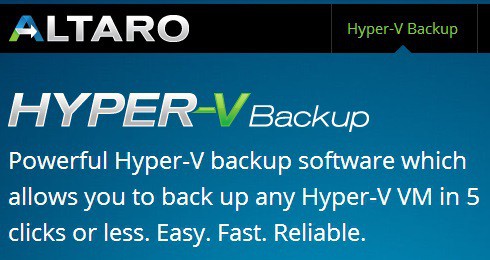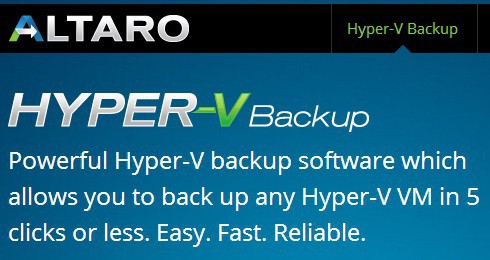 Very extensive user manual or configuration guide is available http://www.altaro.com/manuals/Altaro-Hyper-V-Backup/V4-0/HTM/Altaro-Hyper-VBackup-UserGuide.html


Another Main features of Altaro Hyper-v Backup software :-
• Hot Backups – MS VSS Integration

• Restore Clones

• Restore to different Hyper-V host

• ReverseDelta Incremental Backup

• File Level Restore

• Backs up Hyper-V clusters

• Backup schedules

• Restore different versions

• Supports Microsoft Hyper-V Server (Core)

• Sandbox Restore Tests

• Backs up Hyper-V Snapshots

• Offsite Backup with WAN Acceleration

• Remote Management

• Backup Compression

• Backup Encryption

• Microsoft Exchange backup and Item Level Restore