I use Altaro VM Backup to the backup SCCM lab environment. In this post, I will go through the steps to install, Configure, and Backup Hyper-V VMs with AltaroVM backup. Install Altaro VM Backup on the Hyper-V host/server just run the management console from the start programs group. I have created a video tutorial also to explain How to backup Hyper-V VMs with Altaro VM backup.
Install Altaro VM Backup
Download the latest version of Altaro VM backup from here. Launch the setup file to start the installation. On certain OS you may receive a warning informing you that certain downloads may be unsafe. Altaro VM Backup is signed using Altaro's digital signature, and therefore this warning can be ignored.
In case you already have a previous version of Altaro installed and you want to upgrade to the latest version of Altaro, you can upgrade to the latest version from here. First, uninstall your current version of Altaro VM Backup, then download and run the new Altaro backup installer; all settings will be retained, and no backups will be lost in the transition.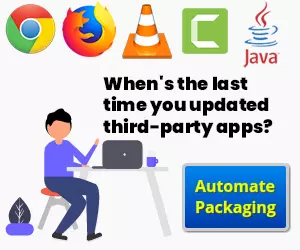 Altaro VM Backup supports backing up to: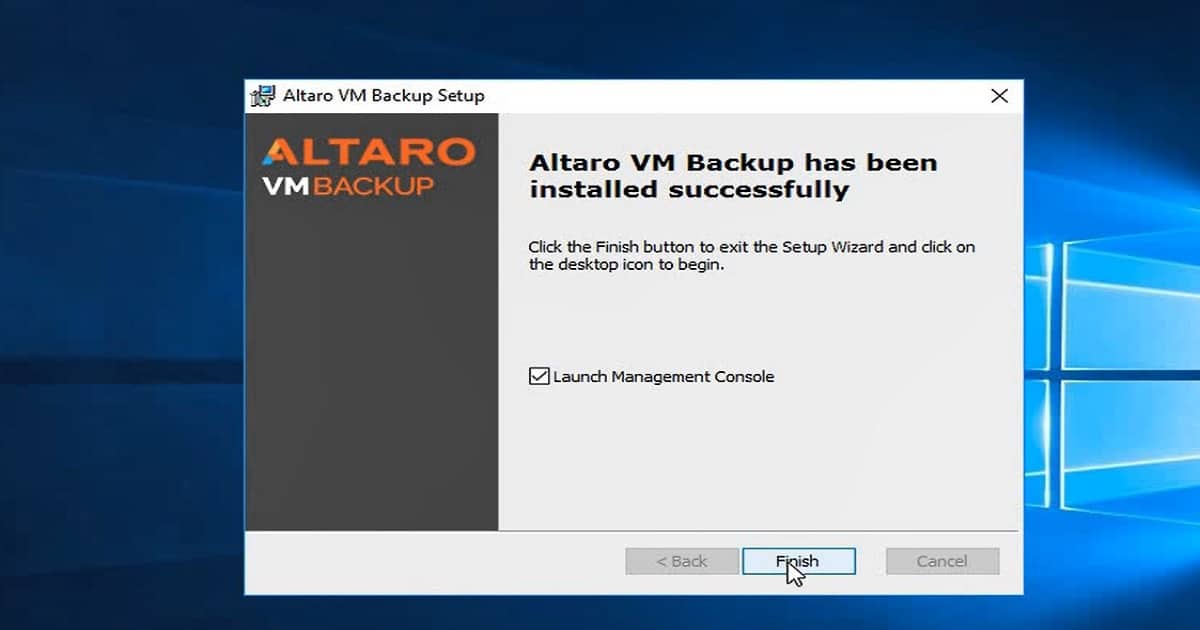 USB External Drives
eSata External Drives
USB Flash Drives
Fileserver Network Shares using UNC Paths
NAS devices (Network Attached Storage) using UNC Paths
PC Internal Hard Drives (recommended only for evaluation purposes)
RDX Cartridges
Altaro Offsite Server (incl. Replication)
Azure Cloud Storage Account
Configuration – Altaro VM Backup
Altaro management console provides Drag and Drop options to go through the configuration of the backup. This drag and drop options are user-friendly and made admins life more easier.
You can add multiple Hosts to the Altaro VM Backup Console and manage all your hosts configuration from one Altaro VM Backup central console. I have installed Altaro VM backup on my Hyper-V host machine, so I connected to local machine using Altaro console.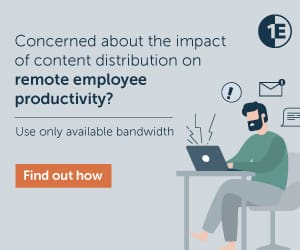 The first step of the configuration is to connect to Hyper-V host from Altaro VM backup console. Once connected to hyper-v host, you can select which VMs you want to take backup.
To backup Hype-V VMs, you need to select the backup location. As I mentioned in the above section, you have many options as a backup location. I have selected external Harddisk as my backup location in Altaro VM Backup. This is the second step of the configuration.
Once the backup location is select to backup Hyper-V VMs, you need to define Backup Retention policies, CDP settings, Backup Schedules, Notification settings, etc. I have explained about all these settings in the video tutorial. I would recommend watching that video tutorial before starting the installation and configuration.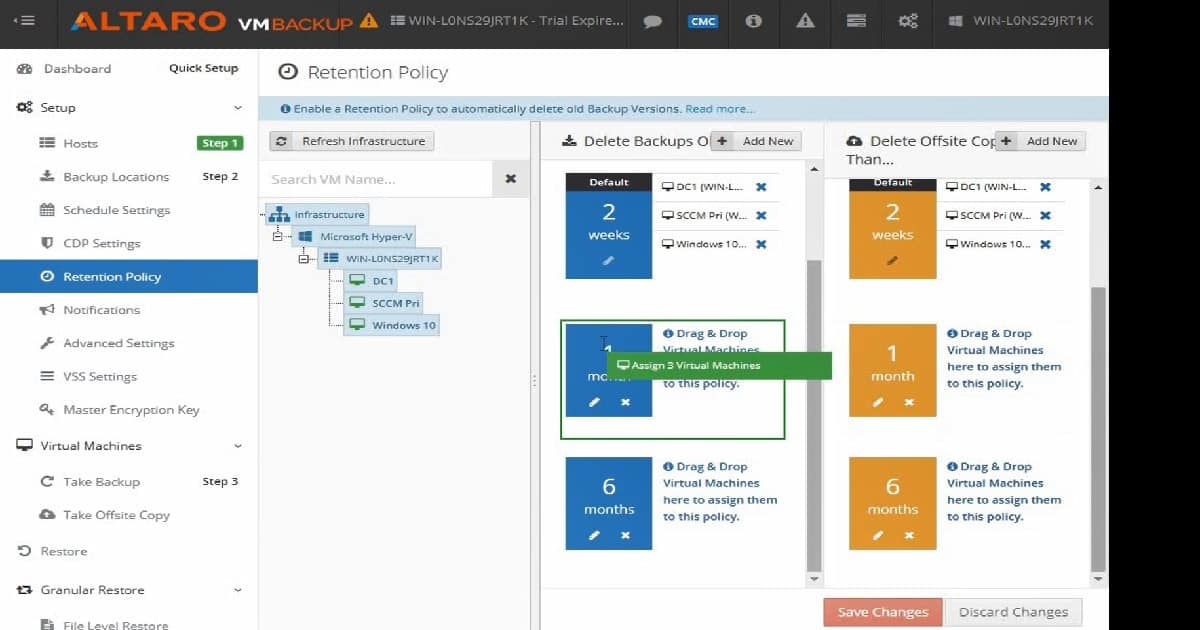 Video Tutorial – Backup Hyper-V VMs using Altaro VM Backup
I tried to explain the following features of Altaro VM backup in the below video. Hope this will help to backup Hyper-V VMs for some of IT Pros.
How to Install Altaro VM Backup
Configure Altaro VM Backup
Backup Altaro VM Backup
How to Start the Backup of Hyper-VMs
Adding a VM to a Schedule Group
Scheduling the regular backup of Hyper-V VMs is important. To schedule automatic backups for the selected VMs, you need to create a number of Schedule Groups and add the Hyper-V VMs to those groups. To do this simply open the Altaro Management Console and select Setup then Schedules from the left hand side main menu.
There are Default Backup Schedule Groups which are automatically created as out of box option. If you have not yet created any backup schedule groups, then two default groups will be created for you. These default groups can be used as they are, edited or deleted.
Simply drag a VM (or multiple VMs) from the left hand side panel to the right hand side panel to add it to a Schedule Group. Once the VM is added, it will be listed within the Schedule Group panel to indicate that it has been added successfully.
A single VM can be added to multiple schedule groups, and a single schedule group can contain multiple VMs. Selecting a VM on the left hand side will display a Schedule Preview of the current settings for that VM on the right hand side of the console. Make sure you click on Save Changes at the bottom of the screen to commit changes.
Manual Backup Hyper-V VMs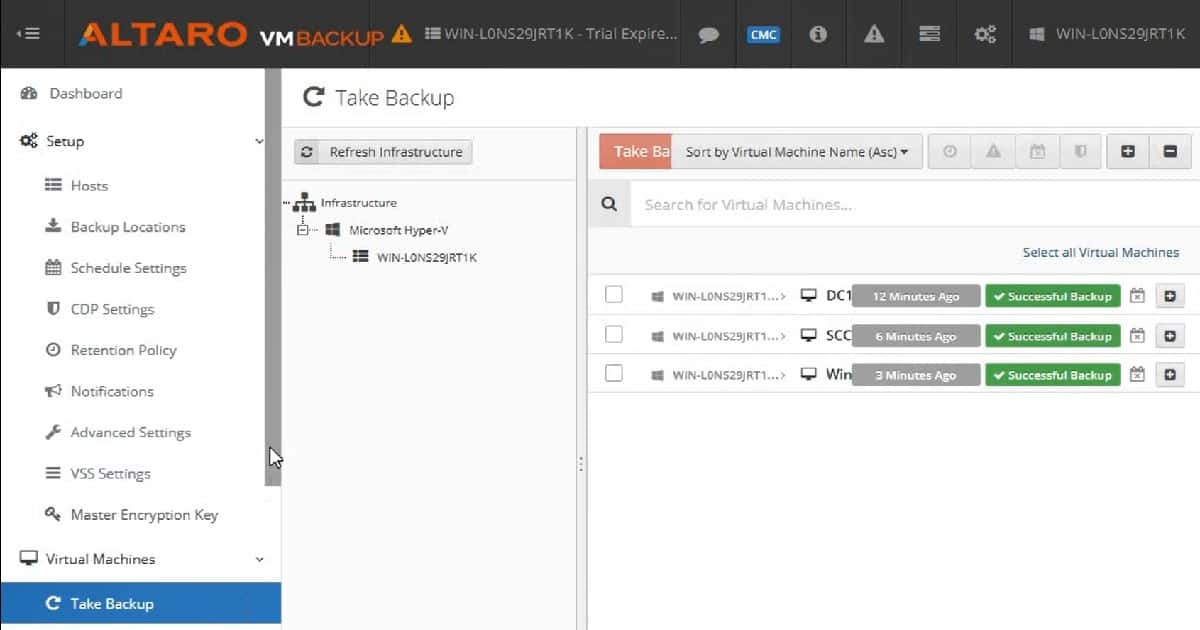 To take a manual backup, open the Management Console and go to Virtual Machines then to Take Backup on the left hand side menu. You will then be presented with the following screen.
Select the VMs which you wish to backup using the checkboxes to the left.
Click on the Take Backup button at the top of the panel and the selected VMs will be backed up.
You can then monitor the progress of the backup from the Dashboard
Augmented In-line Deduplication – Altaro VM Backup
Augmented In-line Deduplication is a space-saving technology developed by Altaro Software that enables Altaro VM Backup to ensure that common blocks of data used, both inside the same VM and also across multiple other VMs being backed up, are only transferred and stored on the backup location once.
This Augmented In-line Deduplication results in two(2) major advantages as you can see below. This feature provided a 43% of saving for three(3) Hyper-V VMs.
Much lower storage requirements
Faster backup times and less bandwidth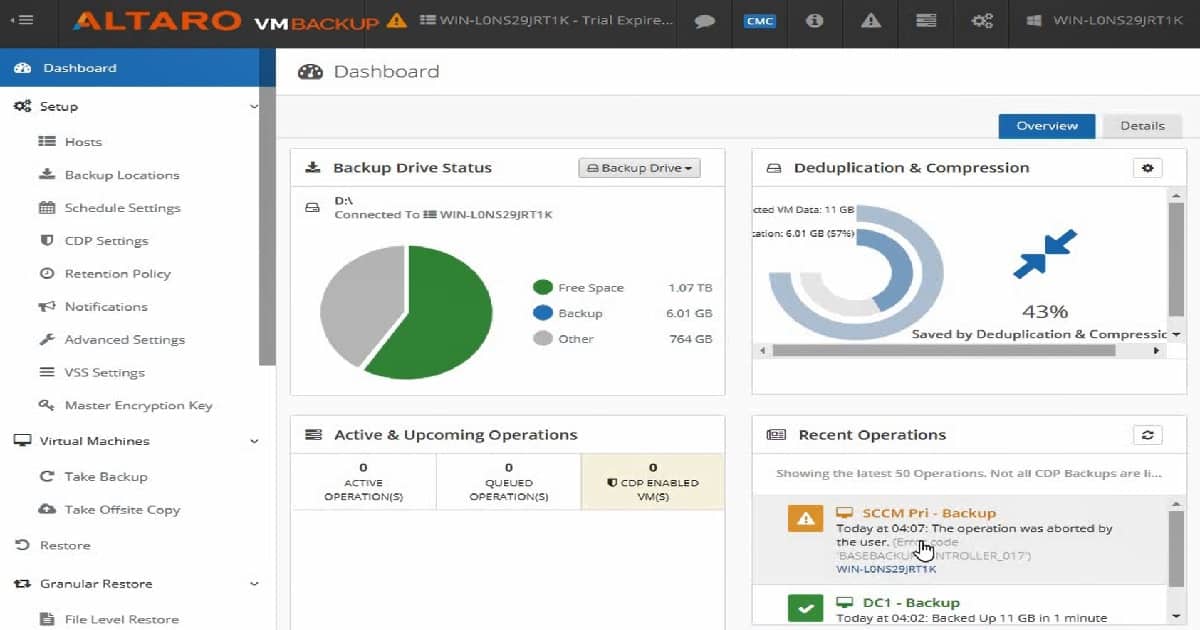 Resources