Android Outlook App Issue after updating to Intune Company Portal latest Version. We have noticed the reports of issues impacting Android devices after installing the latest version of Intune Company Portal application.
Microsoft is aware of another known issue: customers are losing access to Microsoft Intune managed enterprise resources after upgrading to the Android 12 version. The Intune-managed resources/apps are Teams, Outlook, etc.
We are not sure whether this is a widespread issue or not. We have seen only one or two users reporting on Twitter. The latest company portal app update on the Android/Google store happened on 13-Jul-2022.
We have checked when is the latest update of the Outlook Android app, and it happened on 15th Jul-2022. We are not sure whether this update of the Outlook app fixes the issue with Intune managed Android devices.

Android Outlook App Issue after Intune Company Portal Update
Let's check Android Outlook App Issues after Intune Company Portal Update to the latest version. Victoria Walberg reported on Twitter that Outlook & Teams wouldn't load after updating the latest version of the Company Portal. The uninstall & reinstall of apps didn't help to fix the issue.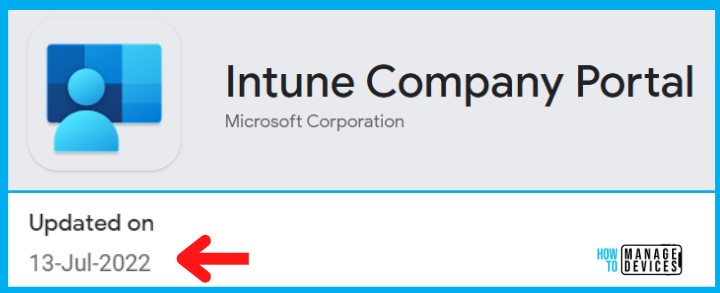 As per the report, It seems the issue appeared to occur only after the latest update of Intune Company Portal app happened on 13th July 2022. Do you have the newest version of the Company Portal app, and can you reproduce the issue?
Outlook App Update?
Intune Support team confirmed on Twitter that there is an issue with the Outlook Android app and Outlook Team confirmed that they are already investigating the issue. We have also noticed an update to the Outlook app happened on 15th July 2022.
We can't confirm whether this update to the Outlook app fixed the issue for Intune managed Android devices with the latest version of Company Portal. User on Twitter is also reporting issues with other applications such as Microsoft Teams and Acrobat Reader. But there is no confirmation from Intune Support team on these points yet.

We will try to keep you all updated via this post whenever we get an update on this topic. Do you see the same issue? Did the latest Outlook update fix the problem on the Android device? Please keep us posted in the comments section.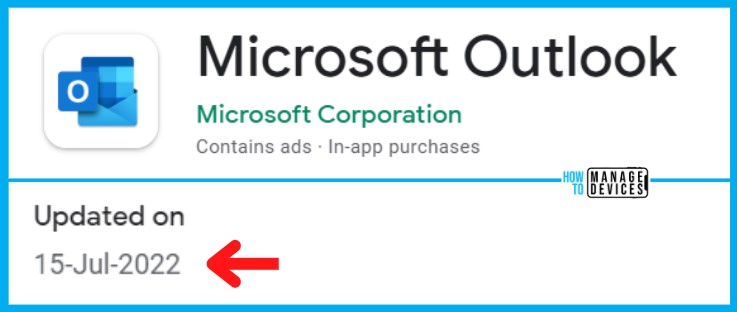 Bonus
There are other issues reported with the Outlook app on iPhone. The Outlook app will not open after the update. The delete, reinstall, and restart didn't fix the issue on iPhone. Again Outlook Team confirmed that this is a known issue, and they are aware of the issue.
Author
HTMD Admin Account to provide news and latest updates on the known issue from Microsoft world. We cover Windows, Intune, Azure, AVD, and Windows 365 news at the earliest.