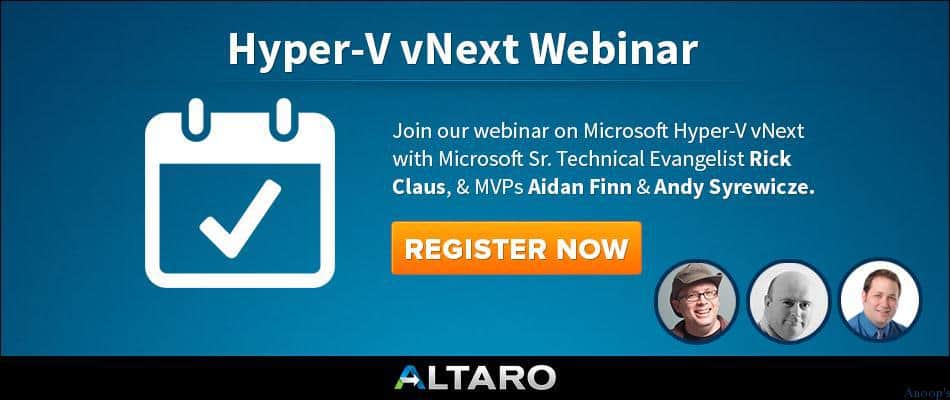 You must be aware that Hyper-V vNext is coming along with Windows Server 10. Windows Server 10 is rumored to be available in 2016. Are you really would like to know more about the Hyper-V vNext version? What are the new changes which are not documented in technet till now? Do you've questions about Hyper-V vNext? If so, this Live Free Webinar arranged by Altaro would be a best resource for you. Altaro is Hyper- Backup solution and they provides free Hyper-V backup with full features for 2 Virtual Machines. More details here. In the Live Webinar "Upcoming features in Hyper-V vNext", Aidan Finn Hyper-V MVP and Rick Claus going to provide the insight of Next version of Hyper-V.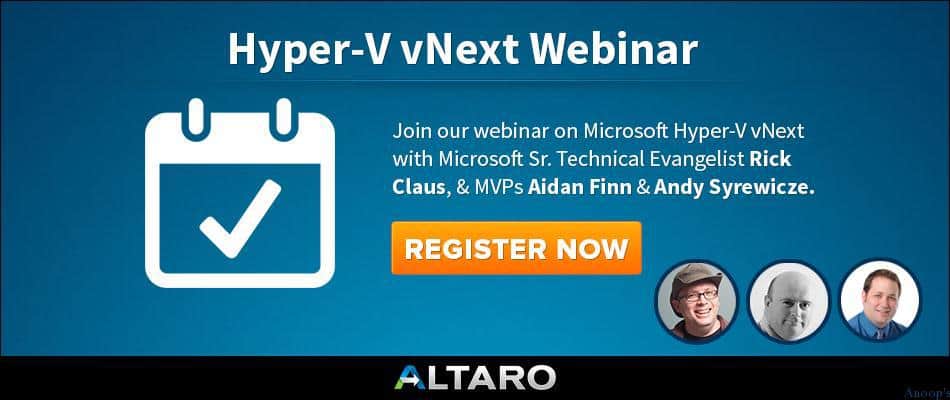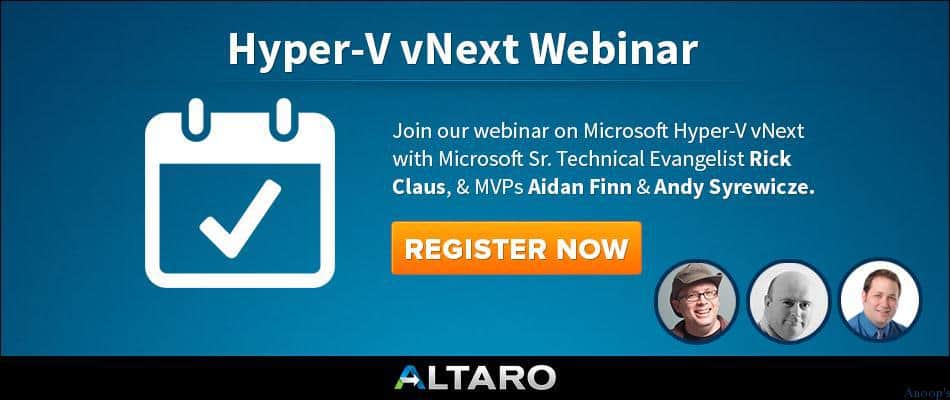 When is this Webinar ? Thursday, 26th March 2015 at 4PM CET  / 11am EDT / 8am PDT (30-45mins + live Q&A!)

How to Register to Hyper-V vNext Webinar – Register here.
So what are the new upcoming features of Hyper-V vNext? Have you ever gone through the Microsoft documentation on this? Be ready with your questions about the next version of Hyper-v and get those answered in this webinar !! Following are the some of the exciting upcoming features of Hyper-V which are there in technet. I've posted the links below so that you can directly check the upcoming version of Hyper-V vNext !!