This post helps you learn about the Service Retirement Workbook feature in Azure Portal. Preparing for the migration of workloads impacted by service retirement is a crucial step in maintaining the smooth operation of your business.
The Service Retirement Workbook is a comprehensive guide designed to assist individuals in planning for their retirement from the workforce. The workbook includes 35 services and features planned for retirement. You can view planned retirement dates, list and map of impacted resources, and get information to make the necessary actions.
The workbook covers a wide range of services, It offers worksheets, checklists, and useful tips to make informed decisions about retire feature. With its user-friendly format and expert guidance, the Service Retirement Workbook serves as a trusted companion for anyone embarking on the journey toward a well-prepared and satisfying retirement.
Azure Advisor is a valuable tool that aids in evaluating and enhancing the resilience of your mission-critical applications. It is crucial to stay informed about the imminent retirement of Azure services and features, as this knowledge allows you to comprehend their implications on your workloads and strategize for seamless migration.

By proactively addressing the retirement of services and features, you can ensure a seamless transition for your workloads to ensure uninterrupted business operations and effectively plan for the transition of your applications.
How to Access Azure Service Retirement Workbook
To streamline the process of managing service retirements, the Service Retirement workbook offers a centralized resource that provides a comprehensive overview. This invaluable tool enables you to assess the impact of retirements, evaluate available options, and effectively plan for the migration of affected services and features.
Accessible through the Azure Advisor gallery, the workbook template serves as a starting point for your retirement planning journey. By following a few simple steps, you can make the most of this resource and begin preparing for a smooth transition.
Sign in to the Azure Portal, and Navigate to the Workbooks gallery in Azure Advisor.
To get started, search for "Azure Advisor" in the Azure portal using the search bar. As you start typing, the list of options will be filtered based on your input. From the filtered list, select "Azure Advisor."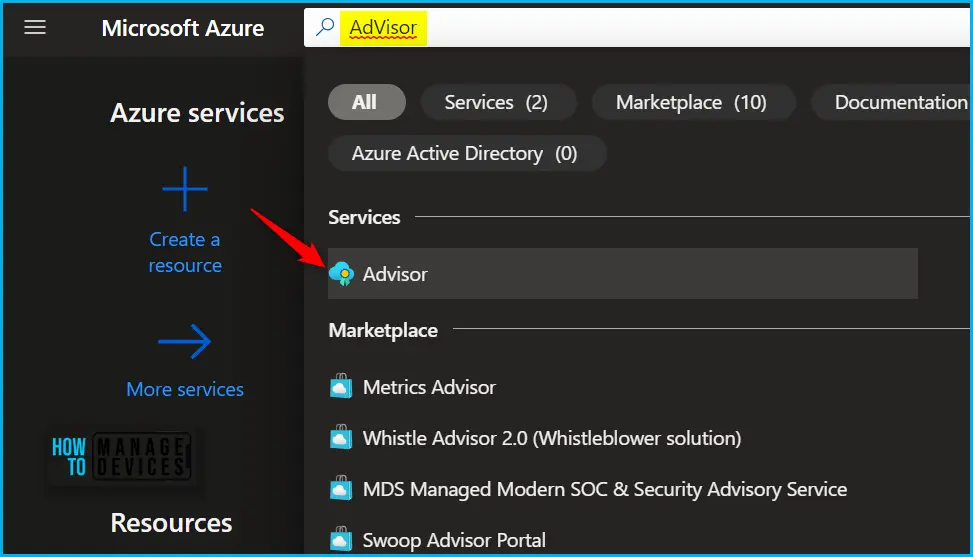 In the Workbooks, Open Service Retirement (Preview) workbook template Tracks service retirements for your Azure Services.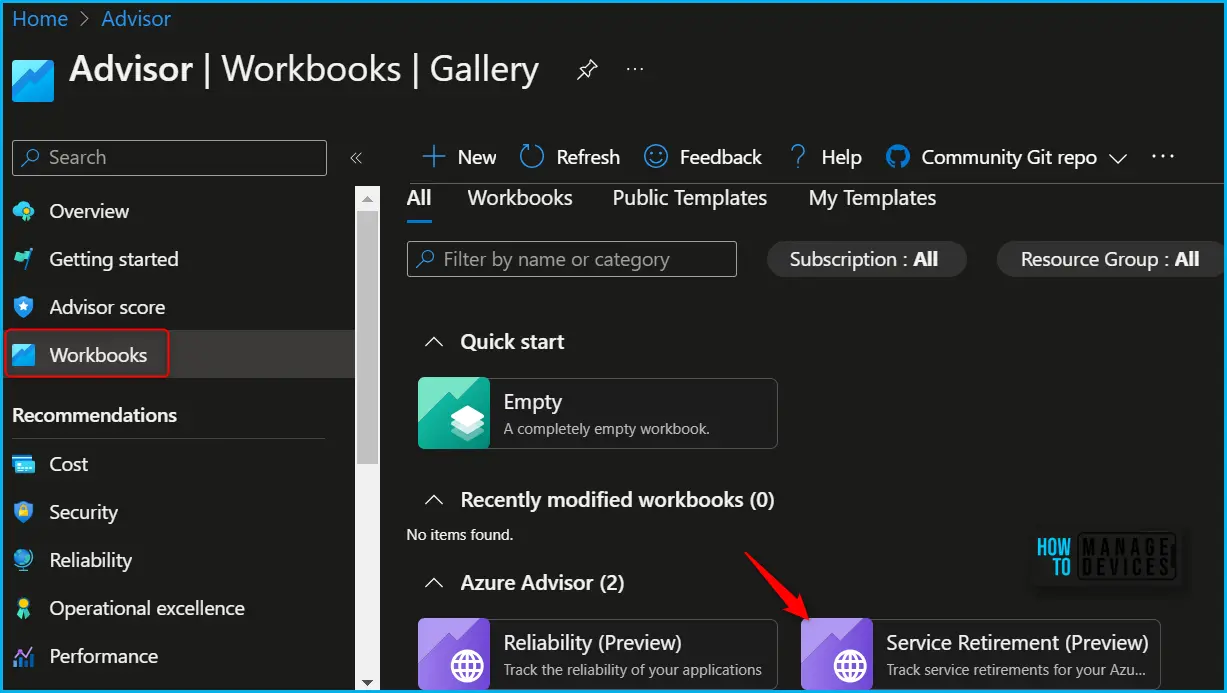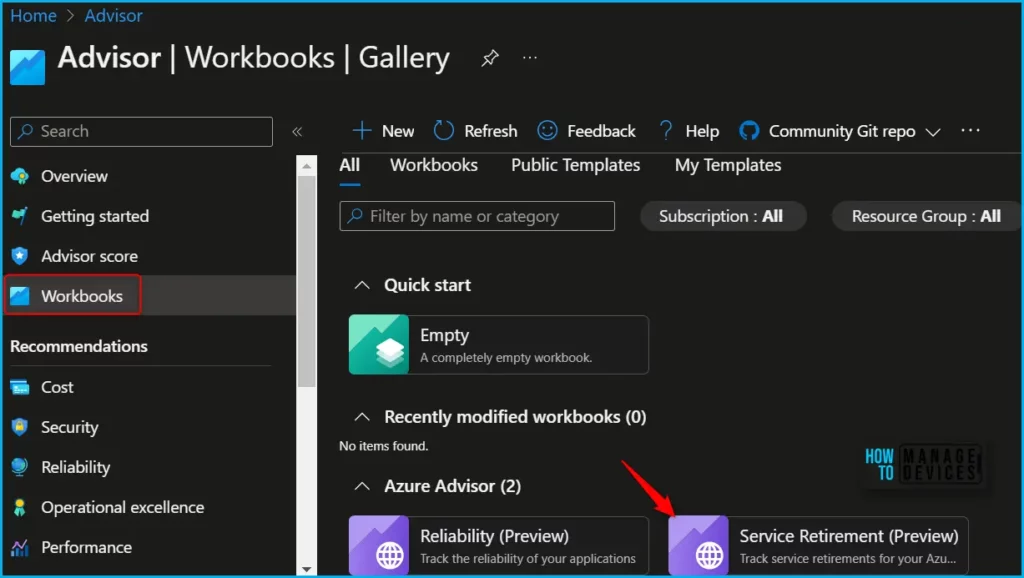 Once you are in the Services Retirement Workbook, Select a service from the list to display a detailed view of impacted resources.
The workbook shows a list and a map view of service retirements that impact your resources. For each of the services, there's a planned retirement date, number of impacted resources, and migration instructions, including recommended alternative services.
Use subscription, resource group, and location filters to focus on a specific workload.
Use sorting to find services that are retiring soon and have the biggest impact on your workloads.
Share the report with your team to help them plan migration using the export function.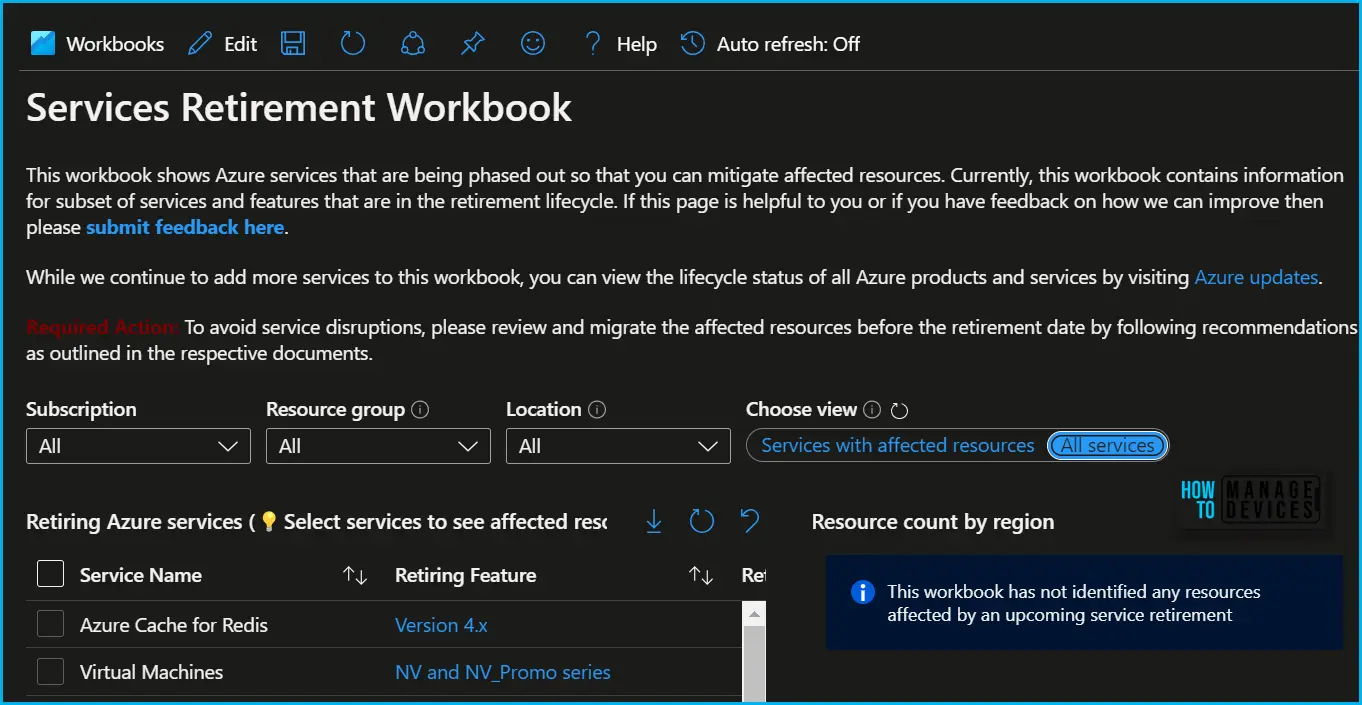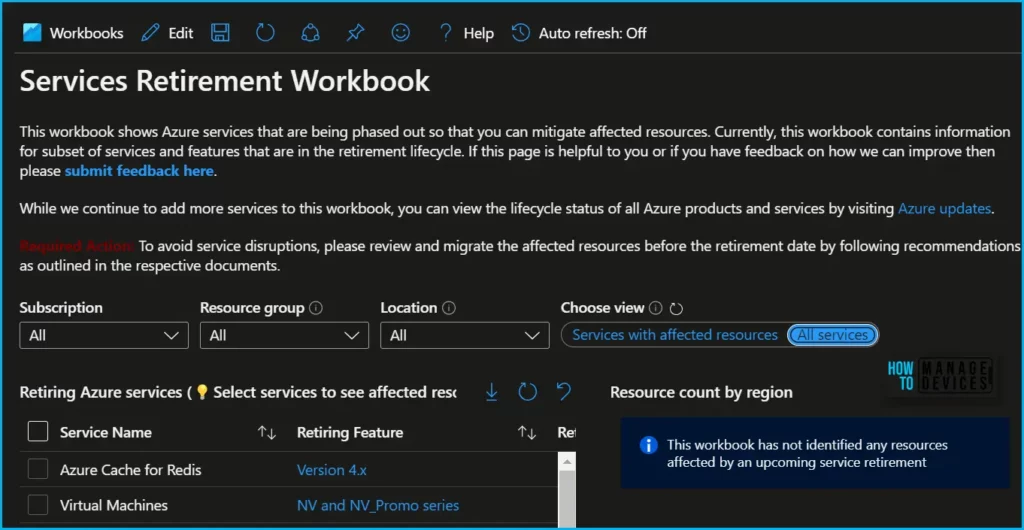 This workbook shows Azure services that are being phased out so that you can mitigate affected resources. Currently, this workbook contains information for a subset of services and features that are in the retirement lifecycle.
Here you can choose view, Services with affected resources, and All services. The message indicated here, This workbook has not identified any resources affected by an upcoming service retirement. Switching to All services provide you with an overview.
Retiring Azure services (💡Select services to see affected resources and more details). Here you can get detailed lists of Services, Retirement dates, and action resources from Microsoft.
Table 1 – Azure Service Retirement Workbook Essential Guide for Seamless Transition and Migration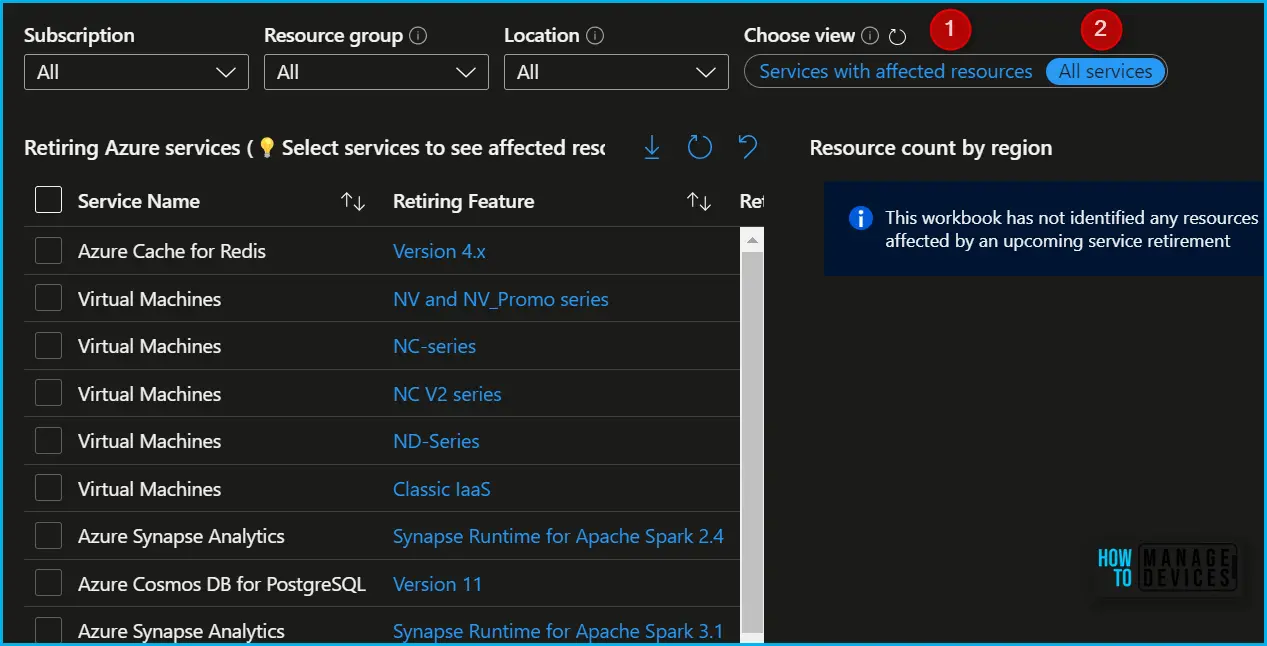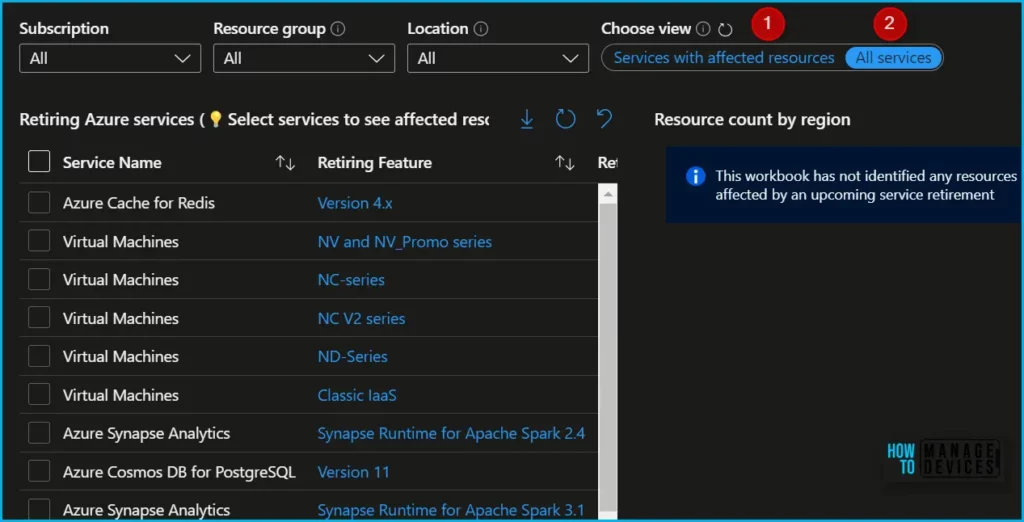 Author
About Author – Jitesh, Microsoft MVP, has over six years of working experience in the IT Industry. He writes and shares his experiences related to Microsoft device management technologies and IT Infrastructure management. His primary focus is Windows 10/11 Deployment solution with Configuration Manager, Microsoft Deployment Toolkit (MDT), and Microsoft Intune.