Windows Virtual Desktop Brand Name is changed to Azure Virtual Desktop (a.k.a AVD); Windows Virtual Desktop is Azure Virtual Desktop. Kam VedBrat Partner Group Program Manager announced a blog post about the new branding for Windows Virtual Desktop.
As per the Microsoft blog post, WVD is a modern VDI platform, and this needs to be secure, scalable, and easy to manage. It should also deliver a seamless, high-performance experience to end-users. WVD should also empower organizations with the flexibility to customize and build solutions.
The Microsoft vision towards WVD has changed with the current pandemic situation, and to support the newer vision of the modern VDI platform, it seems necessary to change the brand name. Hence, the name of the Windows Virtual Desktop (a.k.a WVD) service is changed to Azure Virtual Desktop.
Windows Virtual Desktop is Azure Virtual Desktop
Windows Virtual Desktop is Azure Virtual Desktop (a.k.a AVD) should be there from the start. It makes sense to have a wider range of non-windows features from the AVD service in the future.

Maybe Microsoft can host Linux VMs for application testing for vendors, as hinted in one of the remote app streaming services for software vendors to deliver their app as a SaaS solution. I know this is a crazy idea, and may this is not going to happen ever.
Let's assume non-Windows service will get hosted from a modern VDI platform. Now, think about the name Windows Virtual Desktop. Does that make sense or not? I don't think so.
I think Azure Virtual Desktop is a great brand name for modern VDI solutions. Now, I need to change the documentation everywhere to reflect the new naming standard.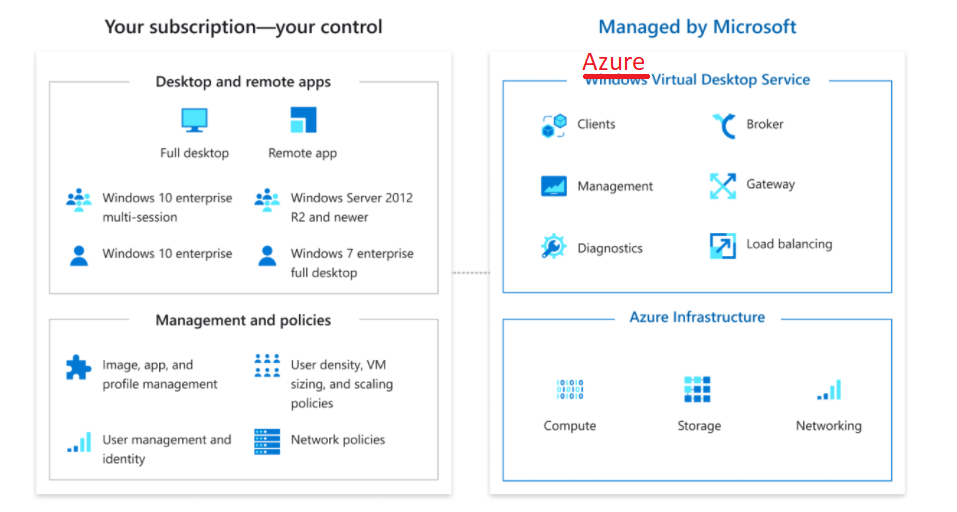 Windows Next Generation Announcement Vs Azure Virtual Desktop
As we are all aware, the next-generation version of Windows will be announced on 24th June 2021. I have a blog post about it to get more details on this topic. Windows 11 Next Generation Windows Announcement Is On 24th June 2021 | Watch The Livestream | Windows 365.

Do you think there is any relation between this WVD brand name change and the Windows brand name change coming soon? Let me know in the comments section below.
Azure VDI Domain?
Funny, how many of you registered a new domain with Azure Virtual Desktop? AzureVDI.com? It's already been taken by someone!!

Resources
Author
Anoop is Microsoft MVP! He is a Solution Architect in enterprise client management with more than 20 years of experience (calculation done in 2021) in IT. He is a blogger, Speaker, and Local User Group HTMD Community leader. His main focus is on Device Management technologies like SCCM 2012, Current Branch, and Intune. E writes about ConfigMgr, Windows 11, Windows 10, Azure AD, Microsoft Intune, Windows 365, AVD, etc…