We had a full day free Bangalore IT Pro User Group event on 18th March 2017. This was a free event conducted by BLR IT Pro group. In this event, we covered Intune new Azure portal features. Also, we covered the newest additions to SCCM/ConfigMgr CB 1702 TP. 90% of the sessions were covered with demos and attendees had some hands-on experience with Android for Work devices. I have created a quick video of some lively moments of the event here.
Join SCCM/ConfigMgr Professional Group o get updates about future events – here
Follow the Facebook page to get notified about the similar events – here
I had a great experience interacting, and knowledge sharing with more than 40 attendees. Most of them are SCCM admins, and planning to move to Intune world. Some of them are already got a great experience with Intune iOS management, Application wrapping, and Apple DEP program, etc.. Some others are Airwatch admins, so they have had a good new experience with Intune features.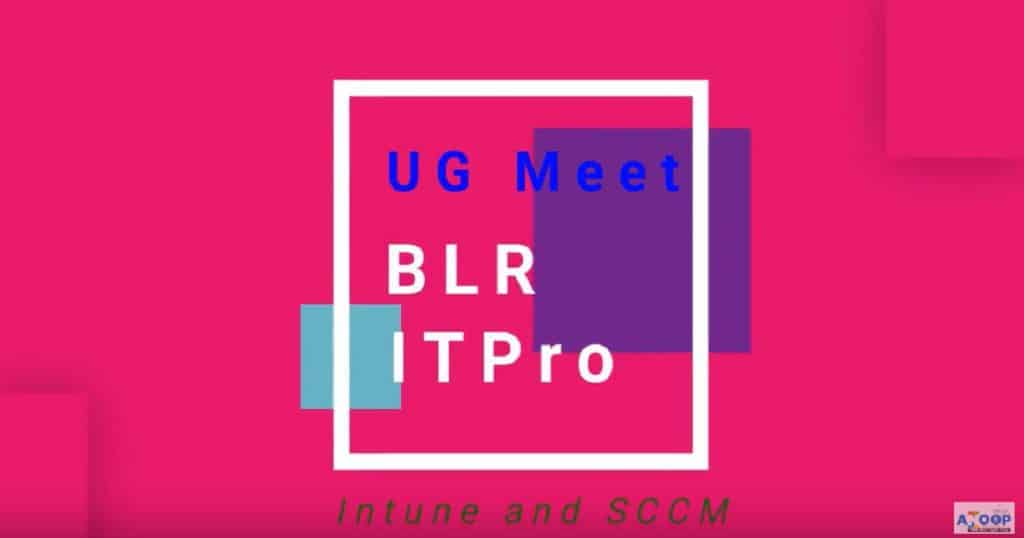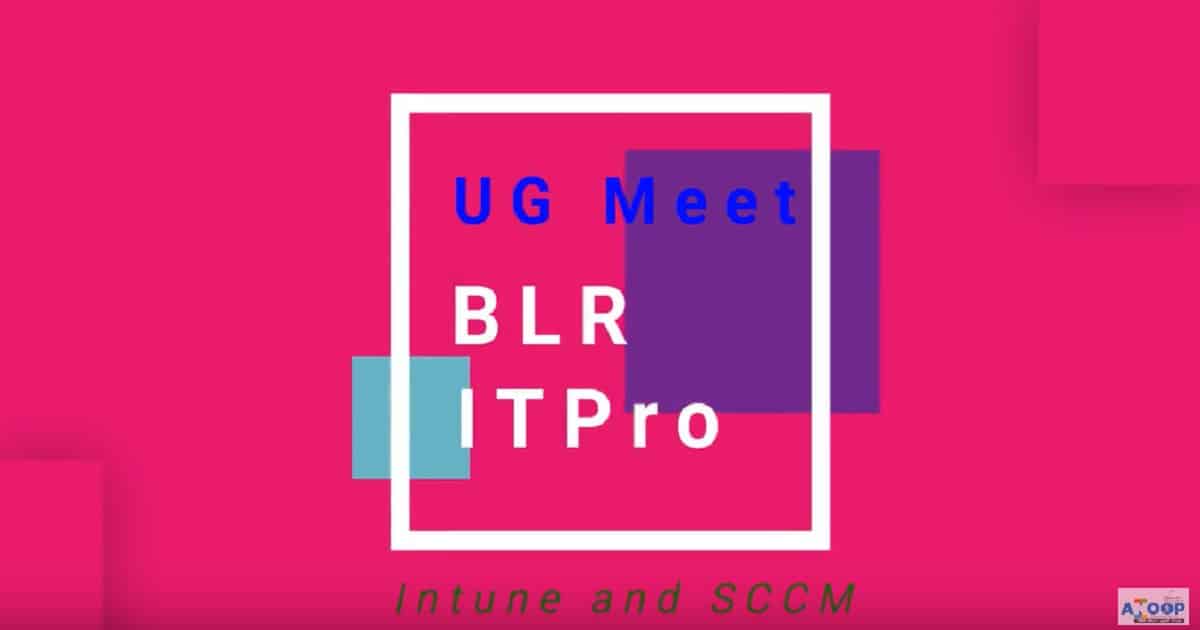 Following are the topics I covered in the full day free event. You can get the presentation link below.
What is Modern Device Management?
 Basic Understanding Intune
 Azure Active Directory AAD Overview
 Create AAD Dynamic Device/User Groups
 Intune Silverlight Portal Overview
 Intune Azure Portal Overview
 What is Conditional Access?
 Configure Conditional Access
 Configure Compliance, Configuration Policies
 Table - Compliance Policies – Remediated/Quarantined
 Windows 10 Modern Device Management
 iOS/MAC OS Management
 Android for Work Management 
 Troubleshooting?
 SCCM CB 1702 TP New Features
You can download the Presentation to get the reference links from the PowerPoint notes!