Microsoft announced its plans to end the support for ConfigMgr HTTP-only client communication. Many users noticed this when they try to install Technical Preview version 2103 of Configuration Manager. This alert came up as a prerequisite check warning in the TP version.
You can build the SCCM technical preview version lab to have a better understanding of new features. If you are a technology enthusiast and love to test new ConfigMgr features, then YES, go for the Technical Preview LAB.
I have a list of unsupported or ConfigMgr Deprecated Features list. I recently update with many features that are going out of support soon. And highlight from that list is HTTP client communication.
RIP ConfigMgr HTTP-only Client Communication
Yes, ConfigMgr HTTP-only Client Communication is Going Out of Support. But this is not going to happen pretty soon. The out of support date mentioned in Microsoft docs is the first release after Oct 31, 2022.

You might have already noticed the following warning in prerequisite checks of ConfigMgr 2103 TP installation status wizard.
[Completed with warning]: HTTPS or Enhanced HTTP are not enabled for client communication. HTTP-only communication is deprecated and support will be removed in a future version of Configuration Manager. Enable a more secure communication method for the site either by enabling HTTPS or Enhanced HTTP. For more information, see https://go.microsoft.com/fwlink/?linkid=2155007.


Need to Switch to HTTPS or eHTTPS
I recommend using enhanced-HTTP (a.k.a eHTTP) option to make client communication more secure. I'm sure there are many surprise features coming soon into SCCM with secured communication.
Let's see how to enable the ehttp option using the following configuration:

Navigate to Site Properties > Client Computer Communication tab.
Check the box "Use Configuration Manager-generated certificates for HTTP site systems".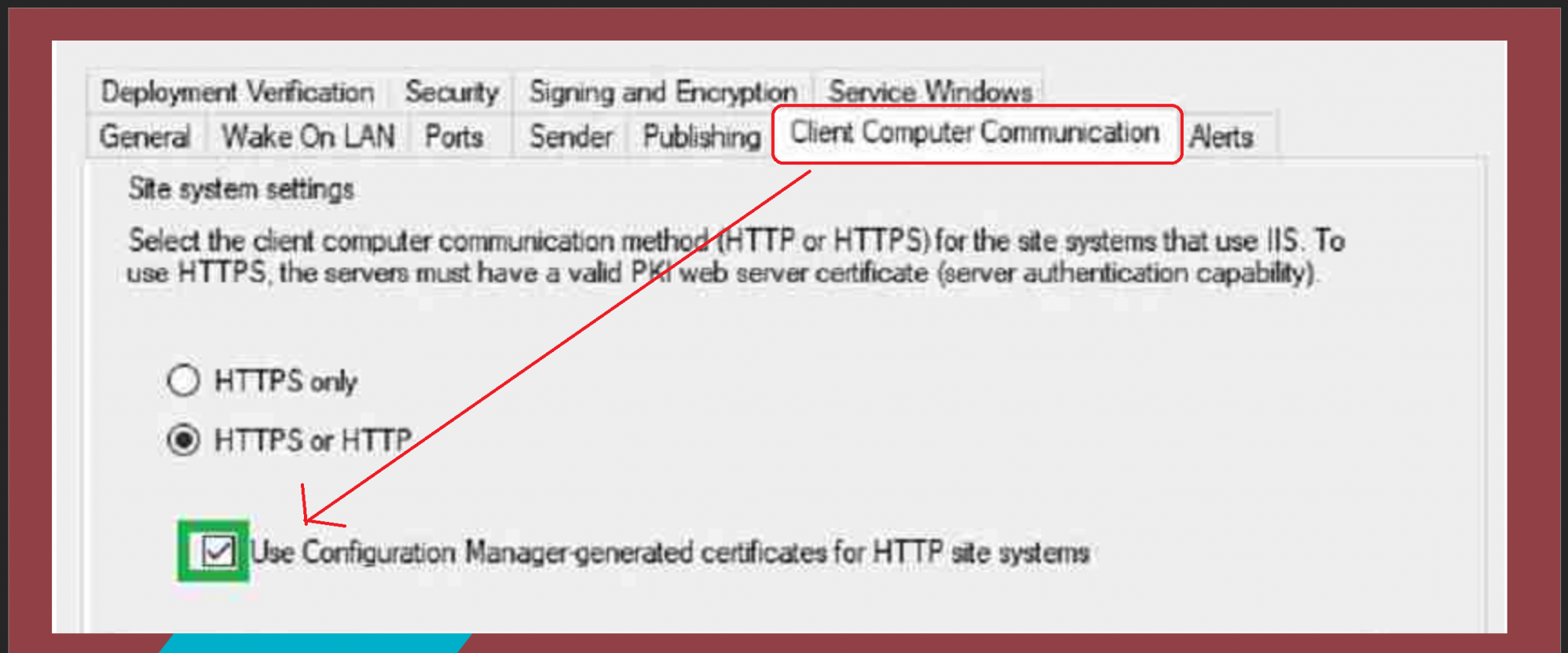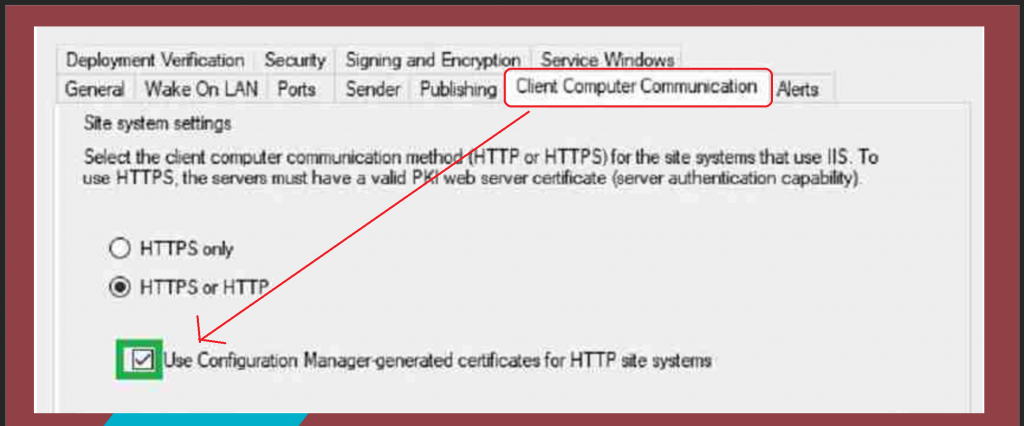 Other SCCM Features Going out of support
The following are some of the other SCCM features going out of support soon.
Microsoft Edge legacy browser profiles
Desktop Analytics tile and page for Security Updates
The collection evaluation viewer is integrated in version 2010.
Log Analytics connector for Azure Monitor.
The geographical view in the Site Hierarchy node of the Monitoring workspace in the SCCM console.
Won't be able to create a traditional Cloud DP in the future.
Classic service deployment to Azure for CMG and cloud DP.
NOTE! – I have a list of unsupported or ConfigMgr Deprecated Features list.
Resources
Author
Anoop is Microsoft MVP! He is a Solution Architect in enterprise client management with more than 20 years of experience (calculation done in 2021) in IT. He is a blogger, Speaker, and Local User Group HTMD Community leader. His main focus is on Device Management technologies like SCCM 2012, Current Branch, and Intune. E writes about ConfigMgr, Windows 11, Windows 10, Azure AD, Microsoft Intune, Windows 365, AVD, etc…