I have not faced any blocking issue while upgrading SCCM to the latest version. Let's see ConfigMgr Update Issue The SMS Provider Reported an Error. And I share my experience with this issue and fix it for the same.
Related Post – SCCM 2002 Installation Step By Step Guide & ConfigMgr 2002 List of New Features Enhancements
Issue Statement
While upgrading to the latest version of Configuration Manager, I received the following error.
"The SMS Provider Reported an Error"

Give you an overview of my infrastructure. I have the following components:
SCCM Primary server
Remote SQL Server
SMS Provider is installed on the Primary server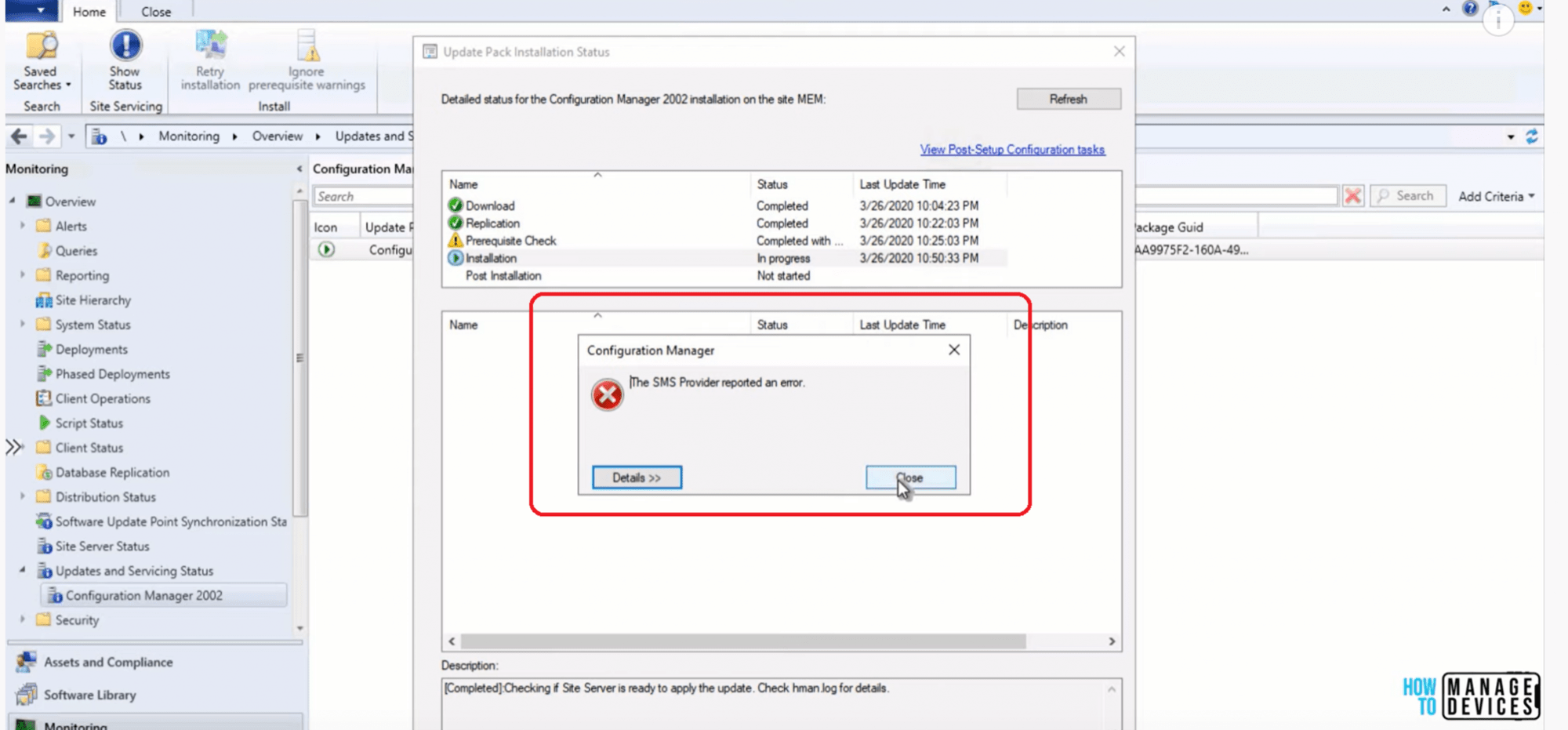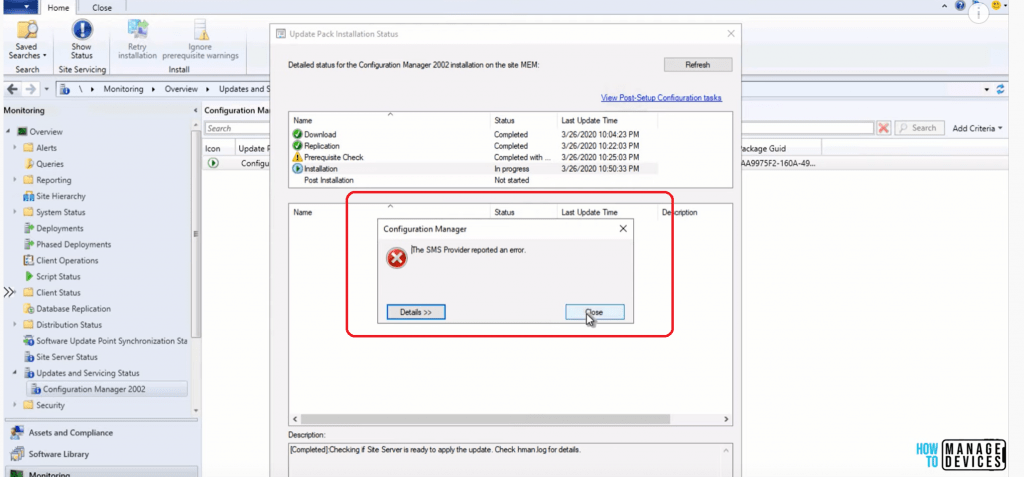 SMS Provider Error
I got the above-mentioned error when I was performing the upgrade of SCCM 1910 to 2002. The installation of ConfigMgr 2002 was going through the "Installation" phase. I was monitoring the progress of installation from the Monitoring workspace.
From: Navigate to – \Monitoring\Overview\Updates and Servicing Status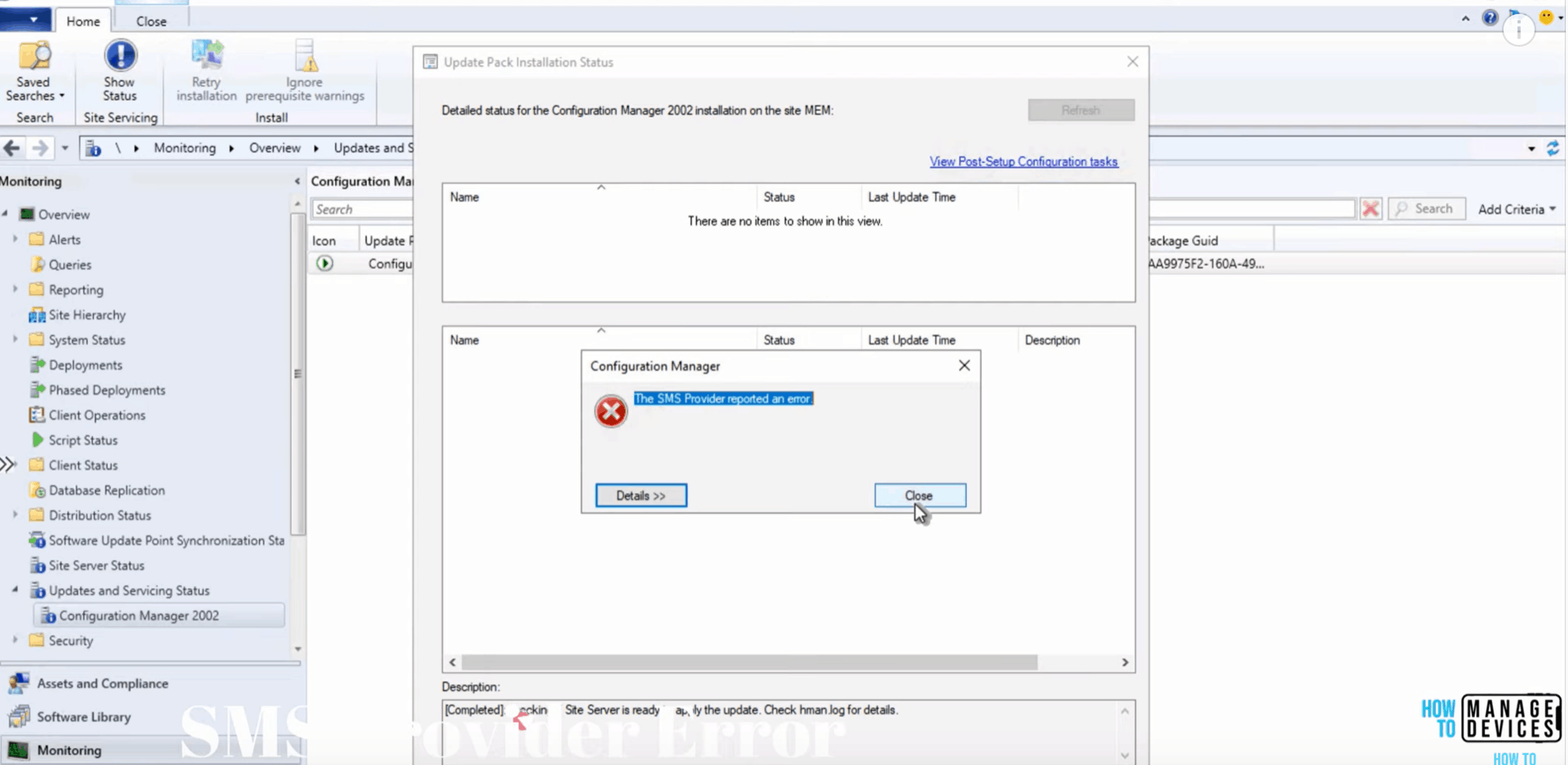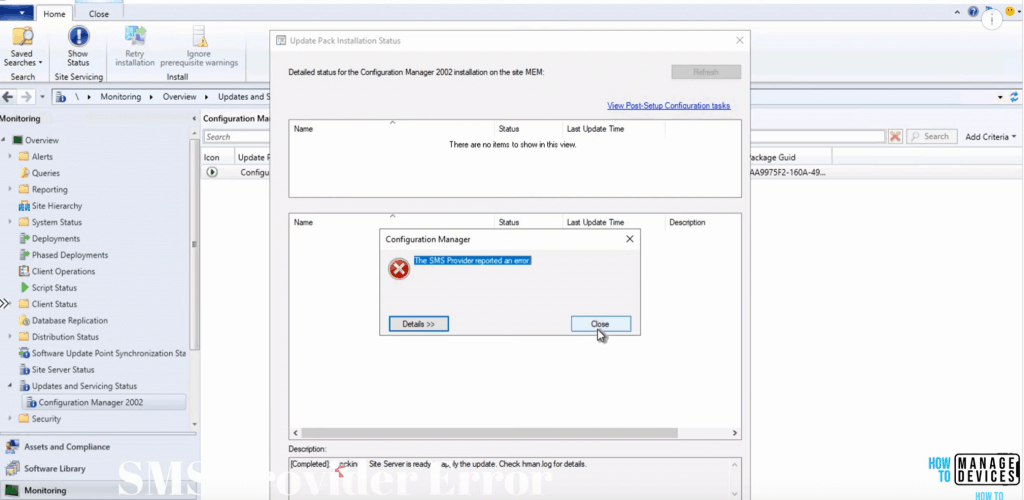 I tried to look into SMSPROV.log "Records WMI provider access to the site database." from out SCCM Logs. I couldn't find much useful information apart from some connectivity errors. The only error I was able to find was SQL Connectivity Errors.

I tried to start the console again and tried to connect to the database. But, the console connection to ConfigMgr Database is failed. What is next?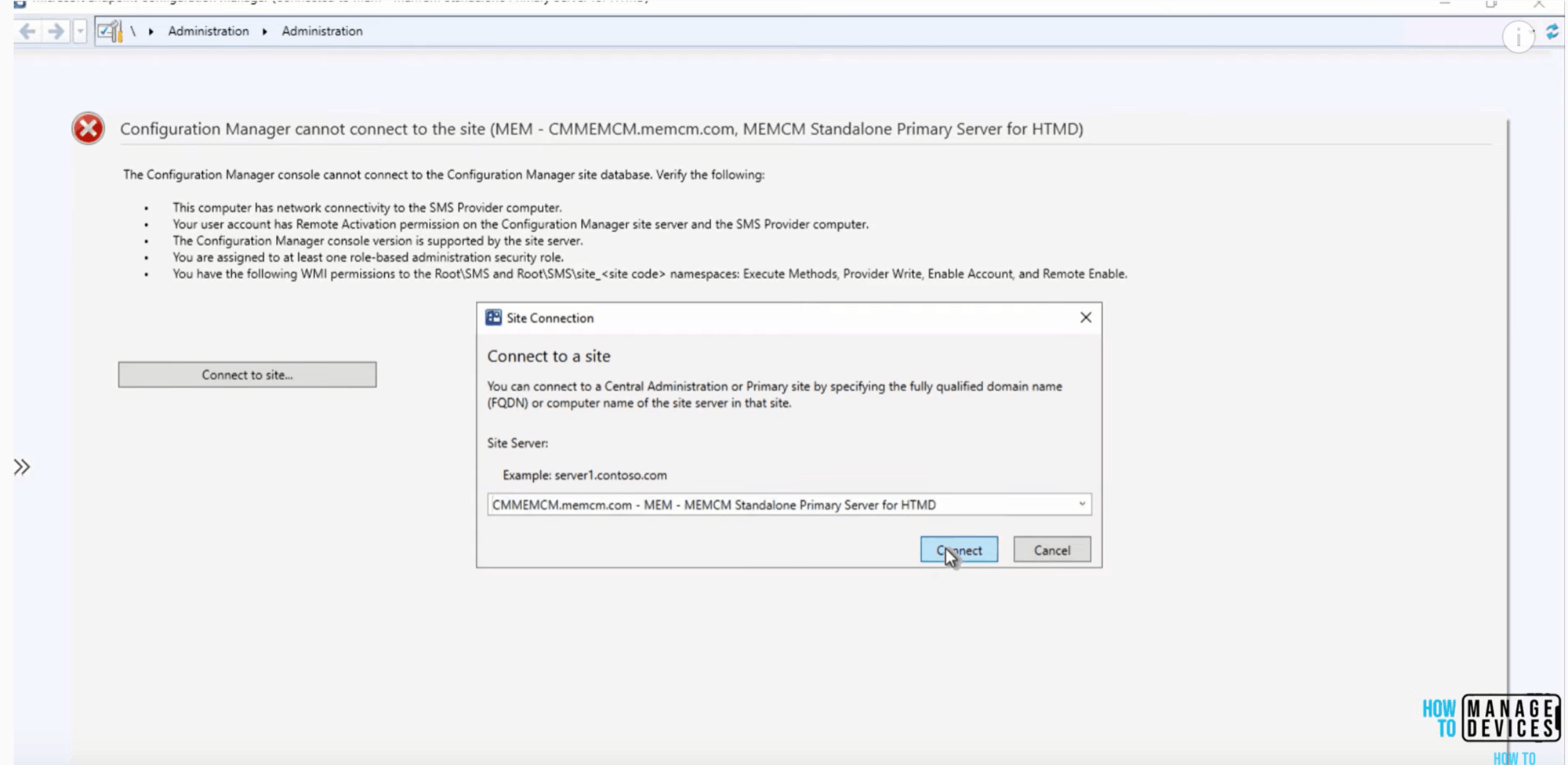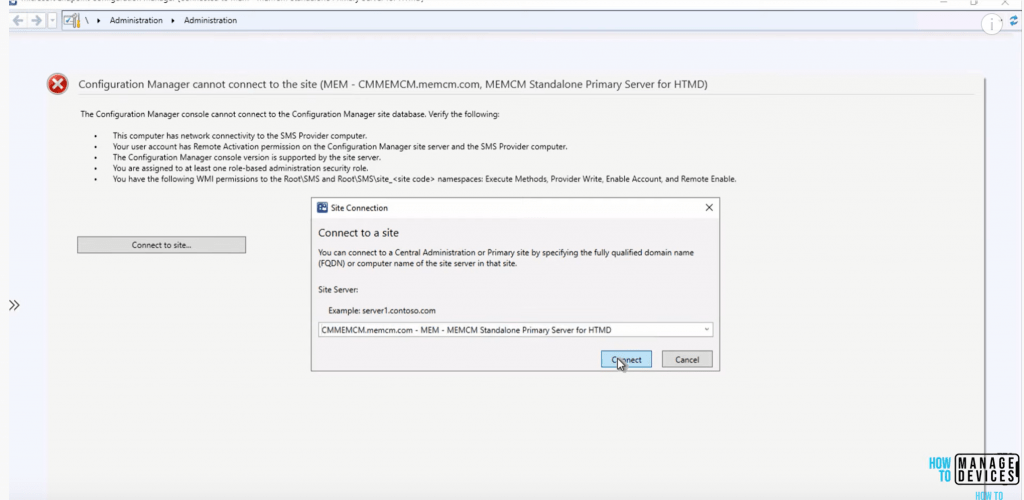 FIX – The SMS Provider Reported an Error
The fix to the SMS provider error in my scenario was to restart the problematic primary server. After the restart, the magic happened.
After the restart of the problematic primary server, the ConfigMgr 2002 connection to the Database was ok. And working fine.
SCCM 2002 installation continued from where it stopped because of an SMS provider error.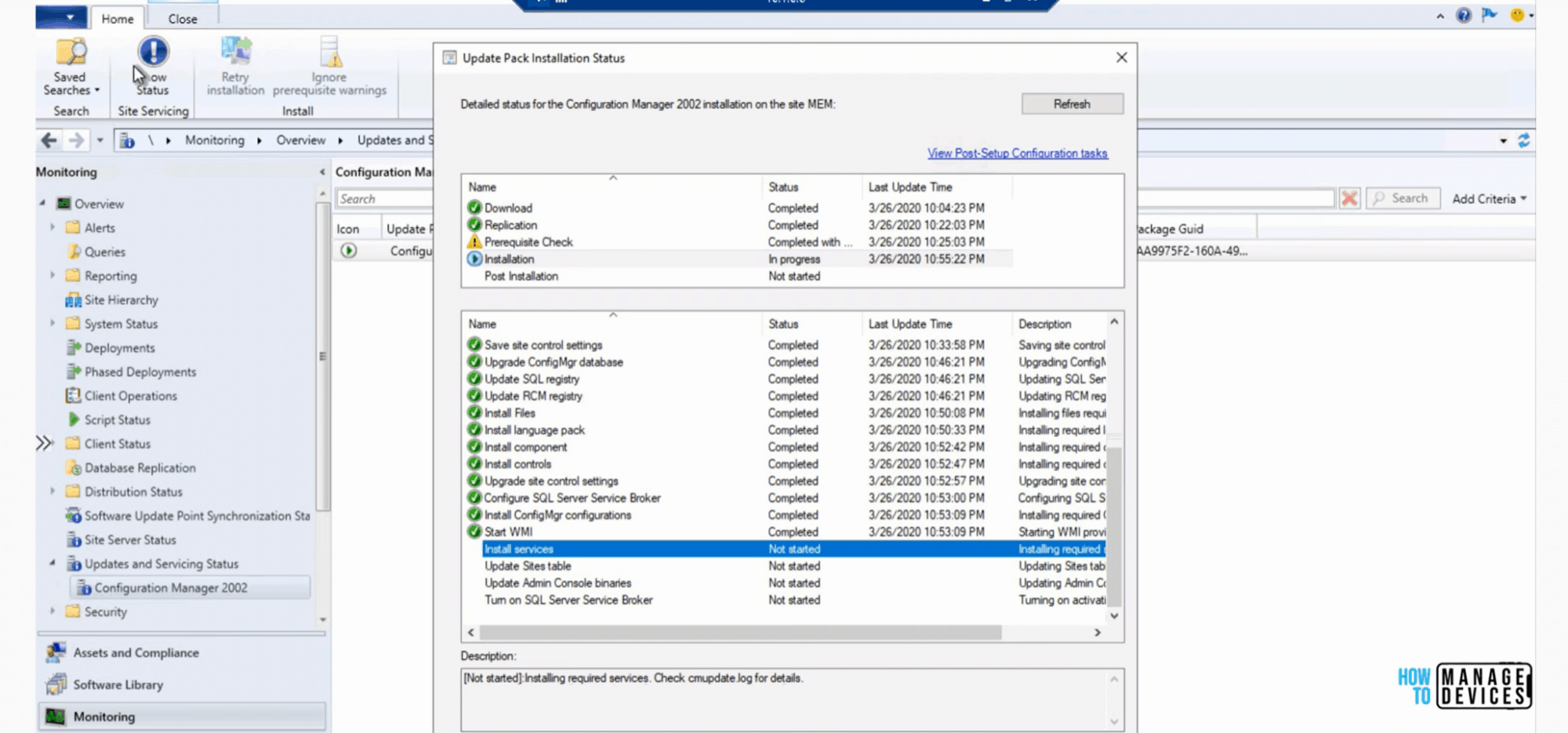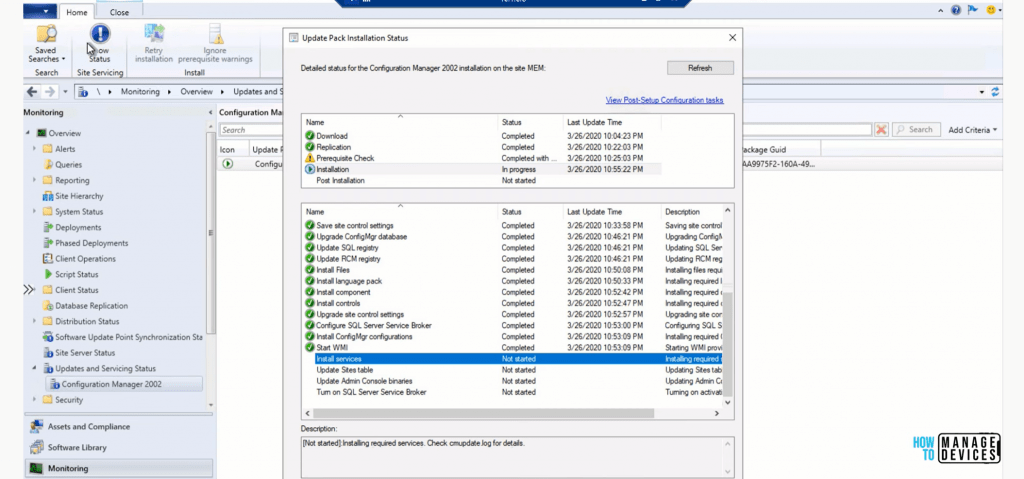 Resources