Custom ISO image issue with KB5005101 might have Microsoft edge legacy removed. Microsoft announced this as known issues of released a preview cumulative update KB5005101. This is an update available for Windows 10 21H1, 20H2, and 2004 versions.
I know the removal of Microsoft edge legacy is not an issue for most of the organization. However, the main concern with this known issue is the new Microsoft Edge does not automatically replace that edge legacy. I have not tested whether this is going to impact your SCCM golden images or not.
This preview Cumulative Update KB is not available in SCCM/WSUS? Well, this could be possible because you have not enabled Windows Insider Pre-Release from the Products tab. You can enable the new product using the following steps.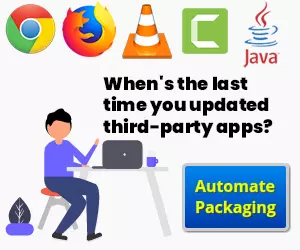 SCCM Custom Image Issue with KB5005101
There could be a potential impact with SCCM custom images after the KB5005101 update. I can't confirm whether the following issue impacts SCCM custom images/golden images or not. However, it's worth testing this scenario within SCCM to confirm that it's:
Removing the Legacy Edge Browser.
Not Automatically installing latest/new Microsoft Edge.

Another servicing stack update (SSU) Issue?
Well, this is another SSU installation sequence issue (?) similar to that of the SCCM Patch Deployment issue with Windows 10 KB5004237 July Cumulative Update. Any Windows PCs that connect directly to Windows Update to receive updates are not affected. This includes Intune managed PCs using Windows Update for Business.
As per the KB5005101 known issue document -> Windows, 10 PCs with Windows installations created from custom offline media or custom ISO images might have Microsoft Edge Legacy removed by this update, but not automatically replaced by the new Microsoft Edge.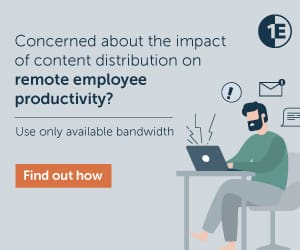 When you create an SCCM custom image by slipstreaming this update into the image without having first installed the standalone servicing stack update (SSU) released on March 29, 2021, or later.
Workaround
Ensure the SSU released March 29, 2021, or later is installed as part of the custom image building process, and also ensure that the SSU is installed before the latest cumulative update (LCU). You will need to extract the SSU from the combined package as mentioned in the below steps.
NOTE! – I don't know whether you can use the special standalone SSU (KB5005260), released on August 10, 2021, for the following installation scenario or not. What do you think?

Extract the cab from the MSU via this command line (using the package for KB5000842 as an example): expand Windows10.0-KB5000842-x64.msu /f:Windows10.0-KB5000842-x64.cab.
Extract the SSU from the previously extracted cab via this command line: expand Windows10.0-KB5000842-x64.cab /f:*
You will then have the SSU cab, in this example named SSU-19041.903-x64.cab. Slipstream this file into your offline image first, then the LCU.
Resources