This guide shall help you get more details about downloading the SCCM prerequisites (Download Prerequisite Files Offline) files to another computer. This guide helps you to use the option called "Use Previously Downloaded Files" during the primary server setup.
Introduction
There are loads of posts that help you to download the prerequisites well before SCCM current branch installation so that we can save loads of time:)
Let's check and learn How to Download SCCM Prerequisite Files in offline mode. The setup file (setupdl.exe), along with some other DLL files, as explained in the below section, help you to download the SCCM CB prerequisites.
SMSSETUP\BIN\X64\setupdl.exe.
NOTE! – Subscribe to the YouTube channel here to view more SCCM / Intune / Windows 10 related videos!

Download Prerequisite Files to Another Computer
The following are the step you need to follow to download SCCM setup-related prerequisite files to another computer.
In Windows Explorer, go to either one of the following locations:

<SCCM installation media>\SMSSETUP\BIN\X64
<SCCM installation path>\BIN\X64

Copy the following files to the same destination folder on the other computer:

setupdl.exe
.\<language>\setupdlres.dll

This file is in the subfolder for the install language. For instance, English is in the 00000409 subfolder.
Example: – As an example, the destination folders on your other computer should look like this:
C:\ConfigManInstall\setupdl.exe
C:\ConfigManInstall\00000409\setupdlres.dll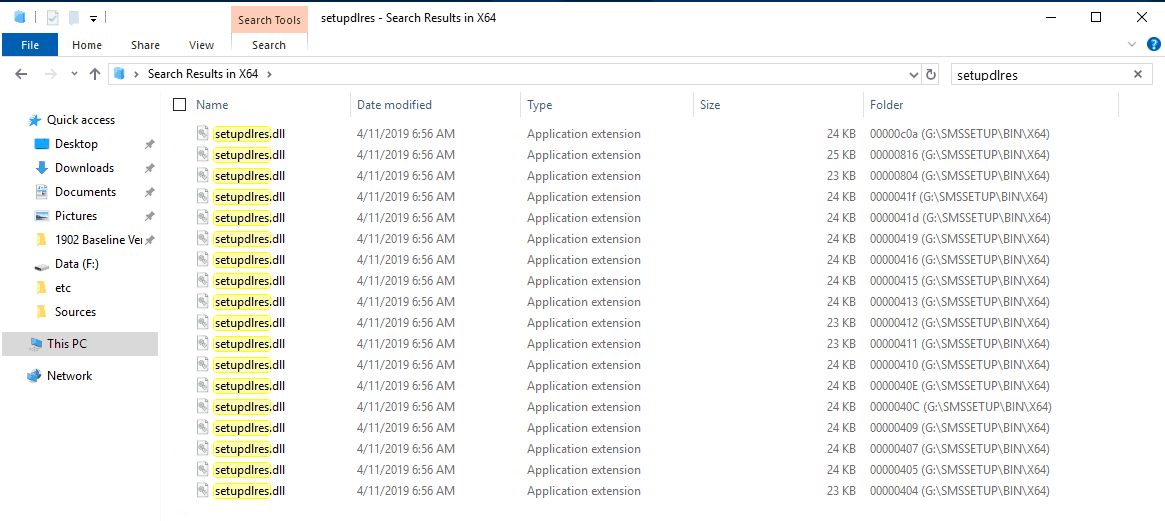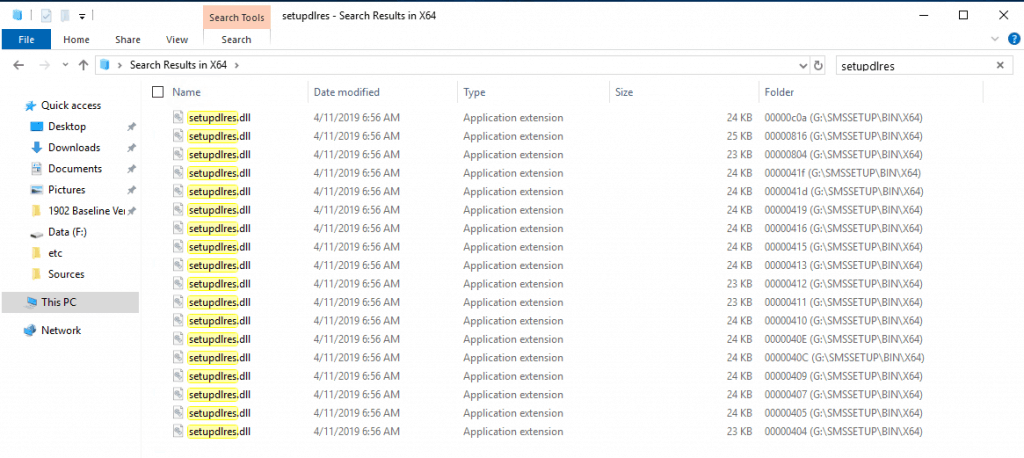 Let's Start Download
To open Configuration Manager Setup Down Loader tool called Setupdl.exe from SMSSETUP \BIN\X64\ folder.

Select a path where updated Prerequisite files should be downloaded from "Configuration Manager Setup Downloader tool"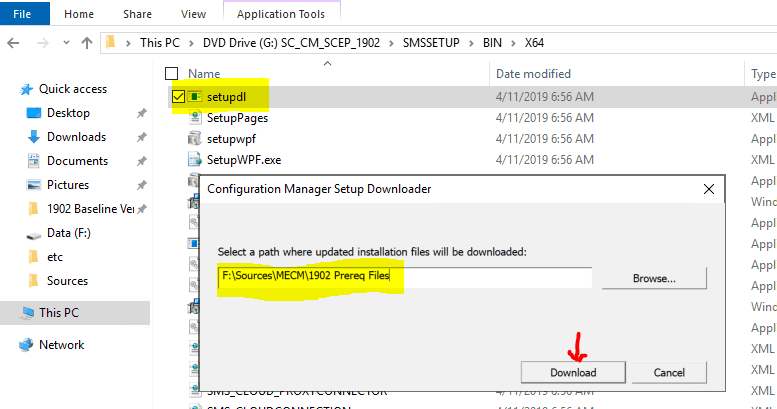 Result – Prerequisite Files Download
Completed the Download of prerequisite files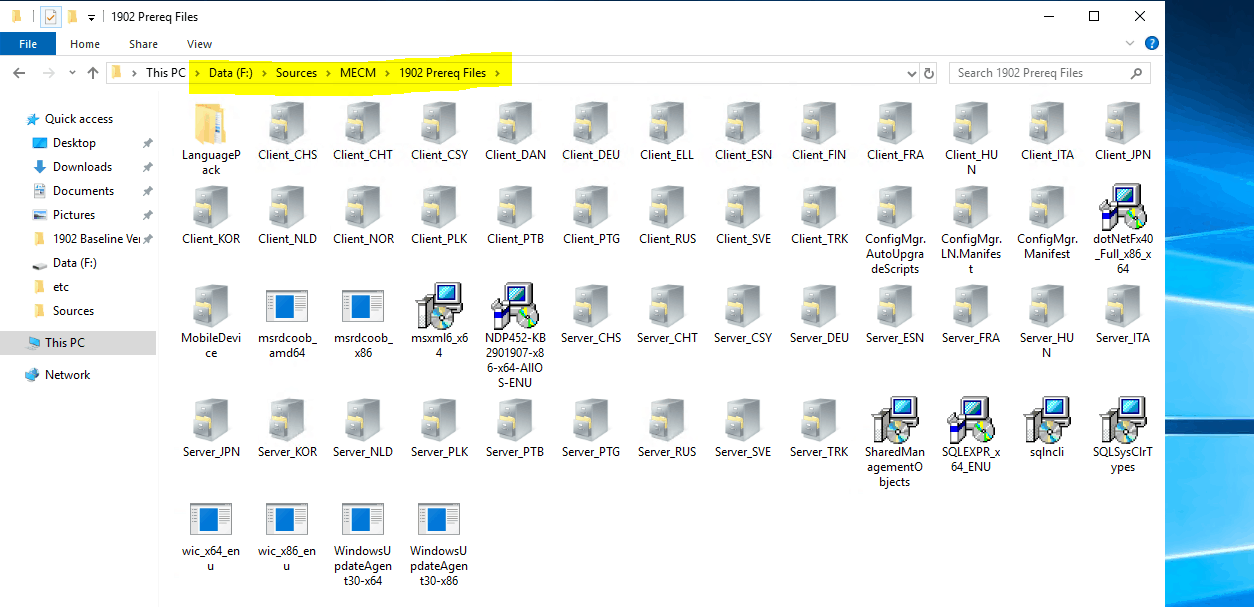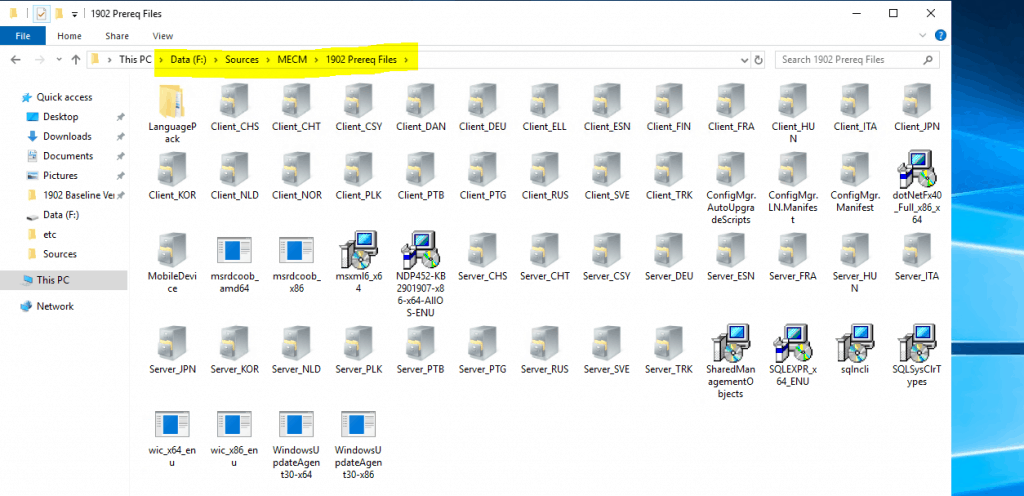 Video Tutorial to learn how to download SCCM ConfigMgr CB prerequisites
Resources
Author
Anoop is Microsoft MVP! He is a Solution Architect in enterprise client management with more than 20 years of experience (calculation done in 2021) in IT. He is a blogger, Speaker, and Local User Group HTMD Community leader. His main focus is on Device Management technologies like SCCM 2012, Current Branch, and Intune. E writes about ConfigMgr, Windows 11, Windows 10, Azure AD, Microsoft Intune, Windows 365, AVD, etc…