Let's check how you can manage End User Prompts for Intune Device Categories. You will have the ability to allow or block options to let users select device categories in the Company Portal. This categorization is important because it allows administrators to apply policies and settings to specific groups of devices.
Starting with Intune Service Release 2303, You can control the visibility of the device category prompt in Intune Company Portal. You can now hide the prompt from end users and leave the device-to-category mapping up to Intune admins.
When it comes to device-to-category mapping in Intune, administrators have a great deal of control. They can define their own custom categories based on the specific needs of their organization, or they can use the default categories provided by Intune. These categories can be based on a variety of criteria, such as device type, operating system, ownership, and more.
You can automatically use Intune device categories to add devices to groups based on pre-defined categories automatically. The Intune Device Category helps IT admins to provide access to company resources for the managed devices.

Overall, the level of control that Intune administrators have over device-to-category mapping is a key feature of the service. It allows organizations to tailor their device management and security policies to their specific needs, ensuring that their devices are secure and compliant with company policies.
Allow or Block End User Prompts for Intune Device Categories
By customizing the end-user experience, you will allow or block lets users select device categories in the Company Portal. Let's check the device category options and how you can use them.

Under Customization, You can either edit the default policy or create up to 10 group targeted policies. Here I will edit an existing policy, Click on Edit under Settings.
Note – These settings will apply to the Company Portal apps, Company Portal website, and Intune app on Android.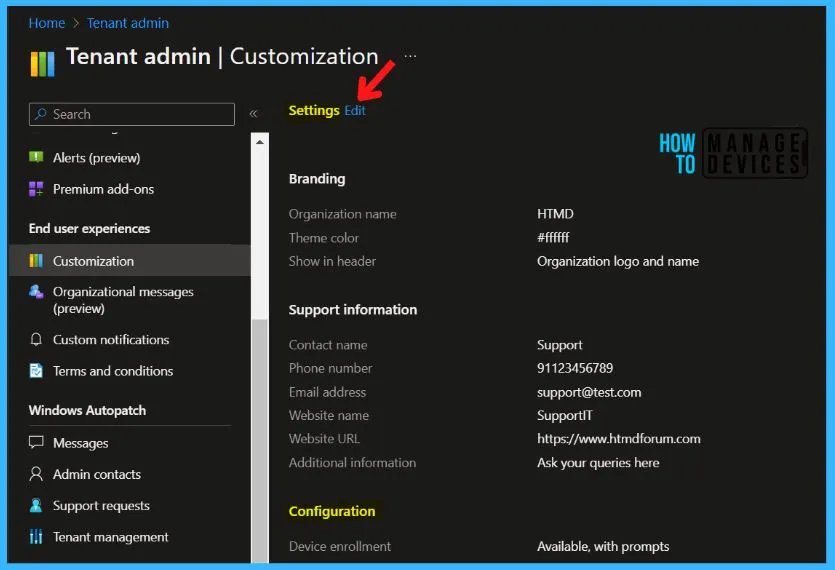 In the Device Categories, If you select Allow, you must also create device categories. Users are shown category selection once for each device. Once you are done with the changes, click on Save and proceed.
| Field name | More information |
| --- | --- |
| Let users select device categories in the Company Portal | If your tenant has device categories set up, users on targeted devices are prompted to choose a category when they sign in to Company Portal. Select Block to hide the prompt across all platforms. Select Allow to show the prompt. |
Table 1 – Manage End User Prompts for Intune Device Categories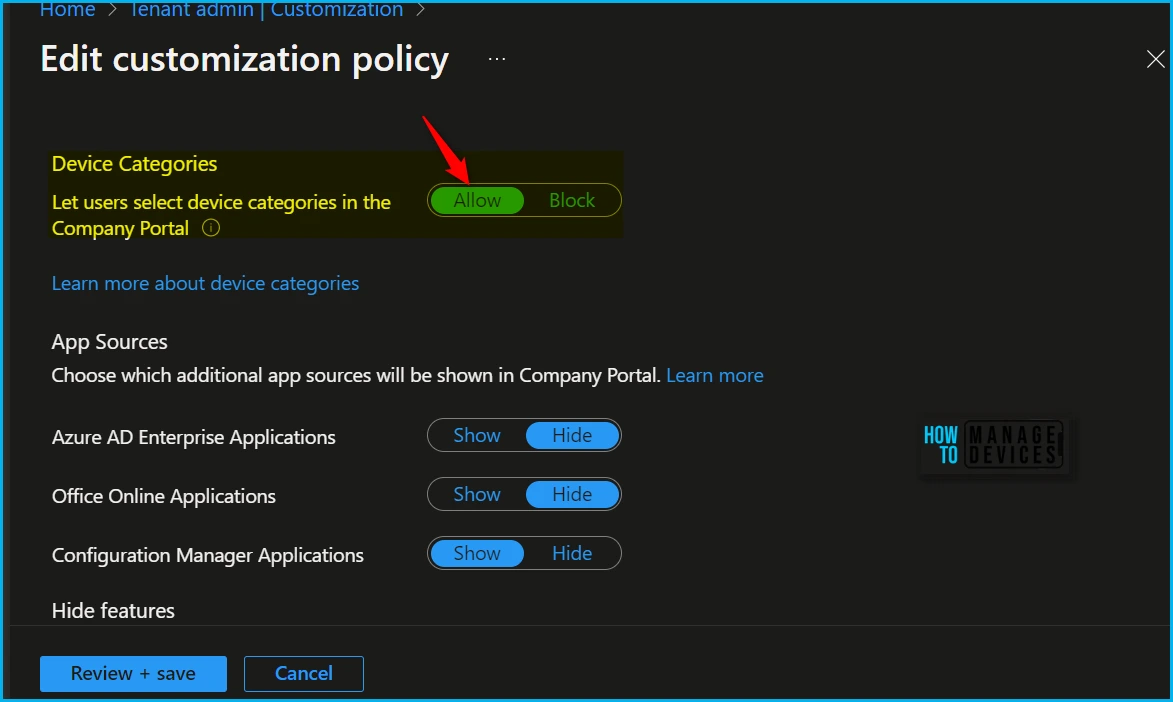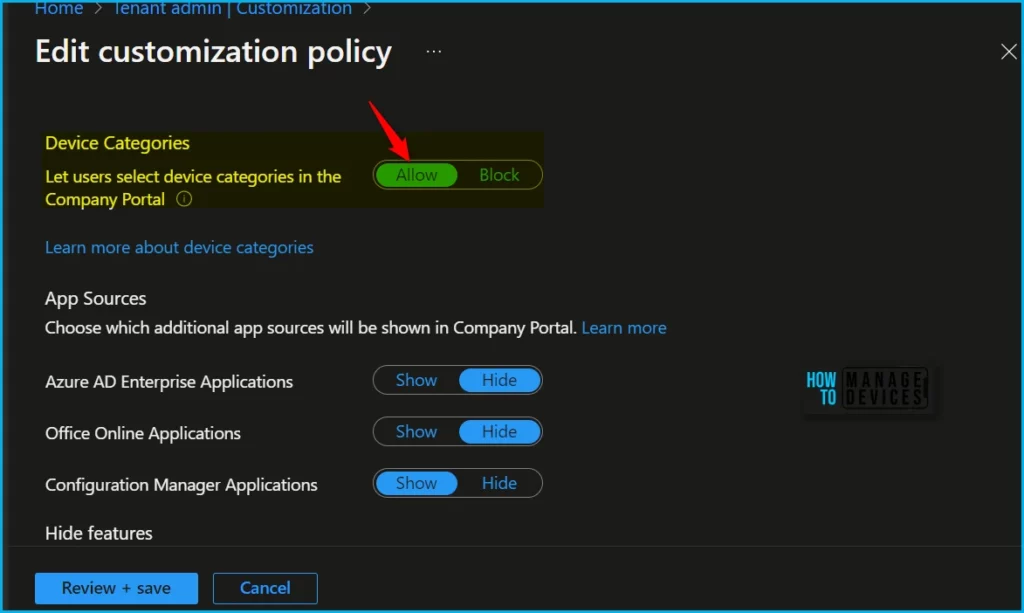 Intune Device Category End-User Experience
It's now time to look at the end-user experience after the configuration of the device categories is complete. If you allow the user to select device categories, once the device is enrolled, You will get the following screen and the steps mentioned below to assign a device category.
Open the Company Portal. It will prompt you to choose the Device Category. Click Done, and the device will be assigned to chosen Device category.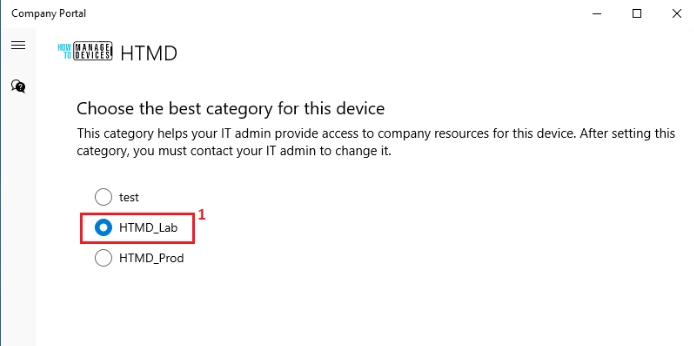 Author
About Author – Jitesh, Microsoft MVP, has over six years of working experience in the IT Industry. He writes and shares his experiences related to Microsoft device management technologies and IT Infrastructure management. His primary focus is Windows 10/11 Deployment solution with Configuration Manager, Microsoft Deployment Toolkit (MDT), and Microsoft Intune.