In this post, I will show you how to export windows autopilot device in Intune. If you are looking for a simple way to export and import your Windows Autopilot devices, there are multiple methods available, Intune has a built-in option.
Windows Autopilot is a collection of technologies used to set up and pre-configure new devices, getting them ready for productive use. Windows Autopilot can be used to deploy Windows PCs or HoloLens 2 devices.
With the help of Intune and AutoPilot, you can pre-configure, reset, re-purpose, and recover your devices. You can do the customization, and deploy the setting without re-imaging, which saves you a lot of time.
You also have an option to export a list of the enrolled devices you manage, the Export option on the All devices node of the Microsoft Endpoint Manager admin center to export a list of devices. You can also copy device data directly, Export All Devices Data from Intune Portal.

Let's check and learn about Windows Autopilot from Step by Step Guide Windows AutoPilot Process with Intune. You can look at the latest guide about Provisioning Windows 10 (Windows 11 as well) with Windows AutoPilot Step by Step Admin Guide.
Export Windows Autopilot Device in Intune
You can use the following steps to Export Windows Autopilot Device in Intune.
Sign in to the Microsoft Endpoint Manager admin center https://endpoint.microsoft.com/.
Navigate to Devices > Windows > Windows enrollment. Click on Devices to see managed windows autopilot devices.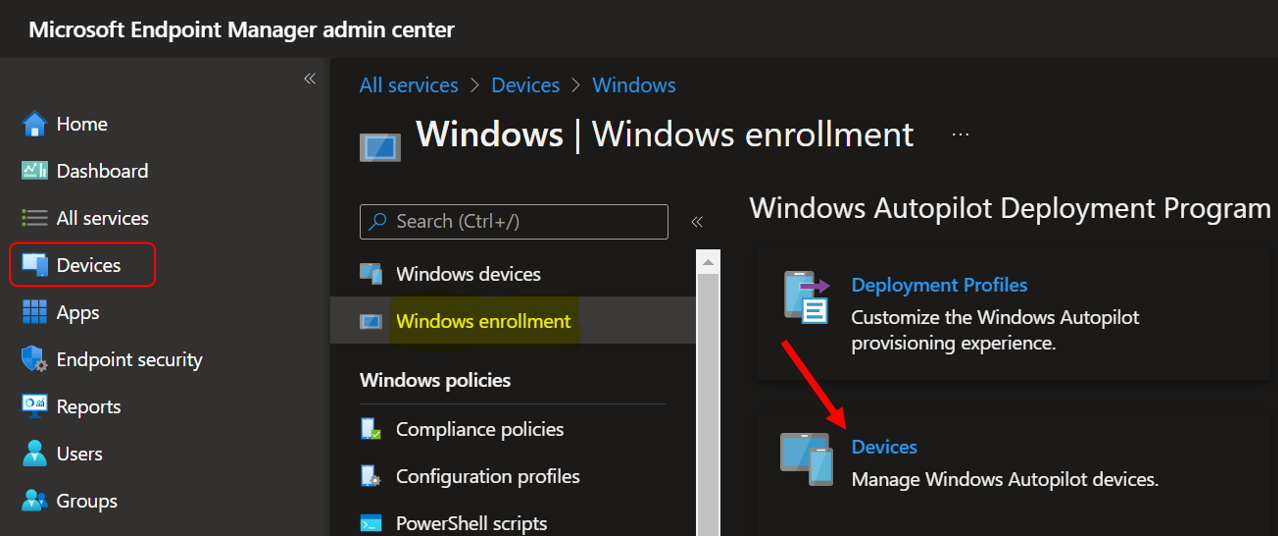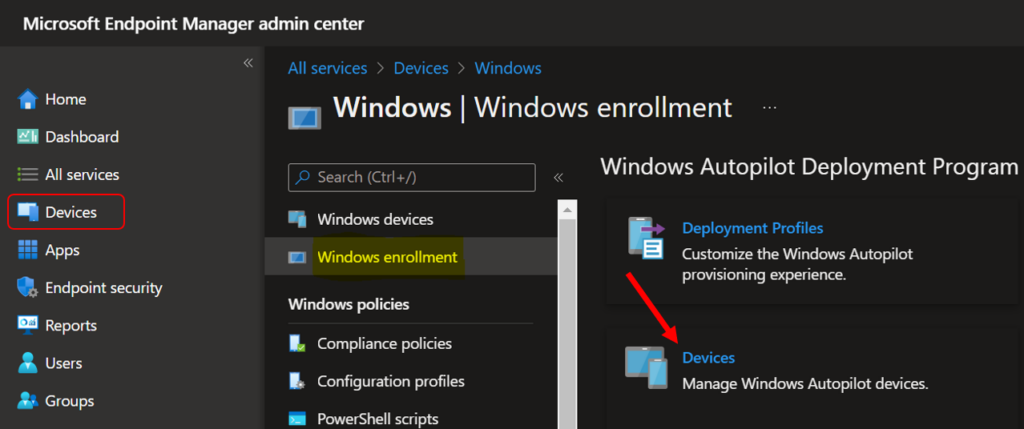 Here you can see the lists of Windows Autopilot devices. Windows Autopilot lets you customize the out-of-box experience (OOBE) for your users.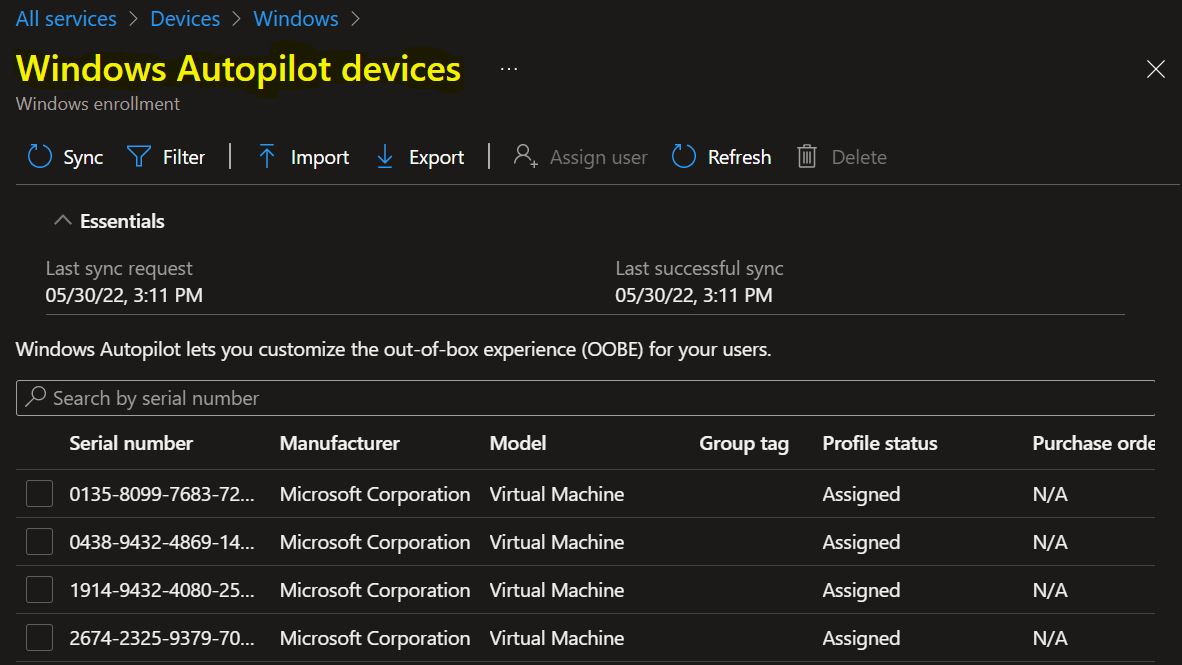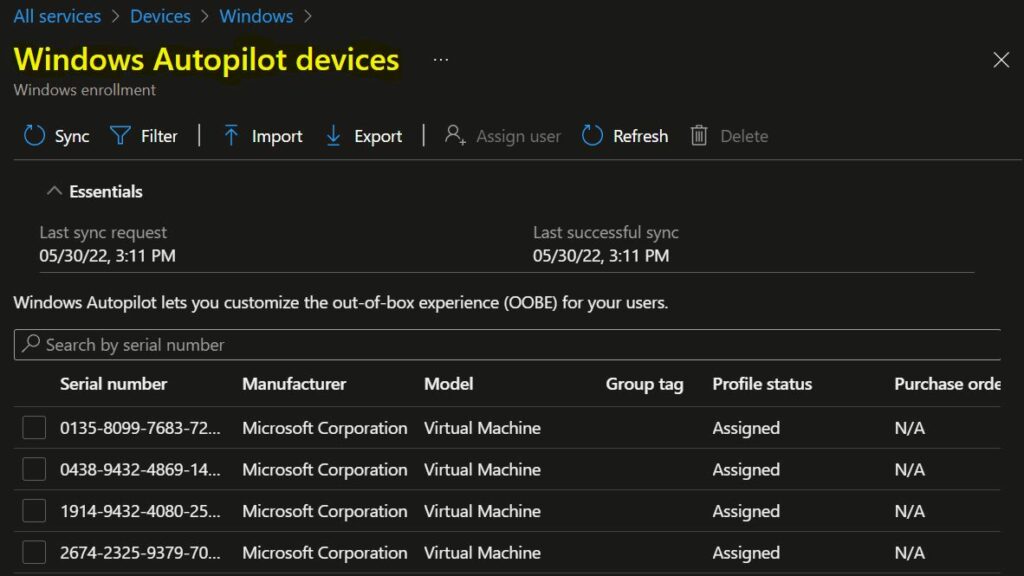 Let's use the Filter for your report. Clicking on Add filter prompts you to select the options you want to include/exclude. Select Apply to update.

State
Profile Status
Model
Purchase order
Manufacturer
Group tag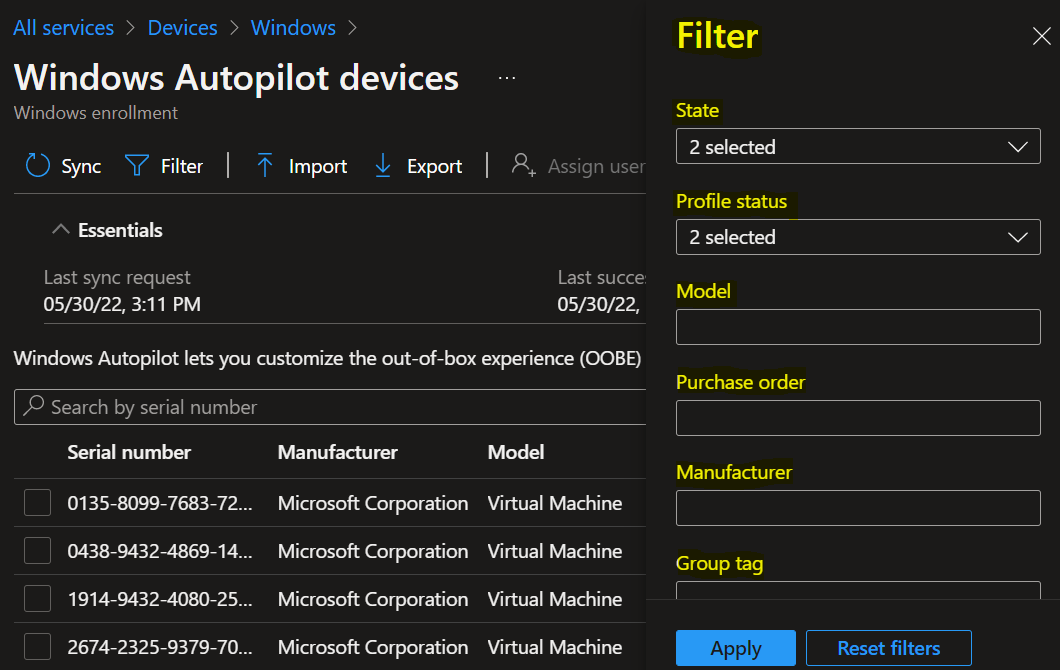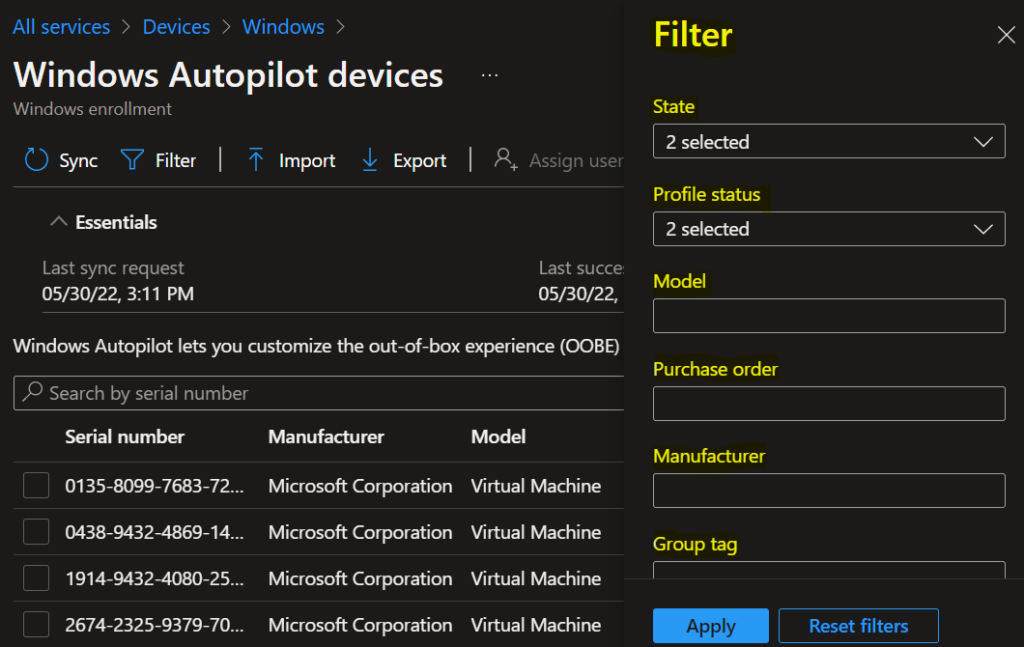 You can quickly export the details from here. It will exports the information without Hardware ID Hash details, click on the Export.
The popup will appear with the message when export resource collection, Click Yes. This will export data to a comma-separated values (.csv) file.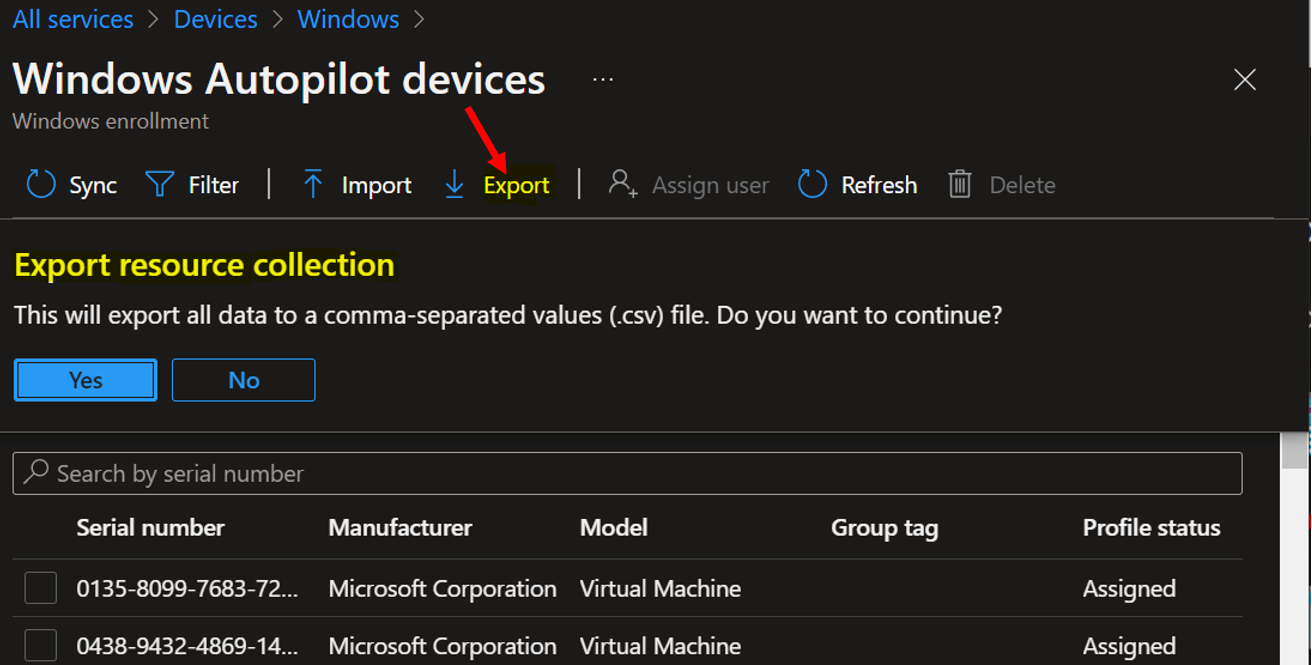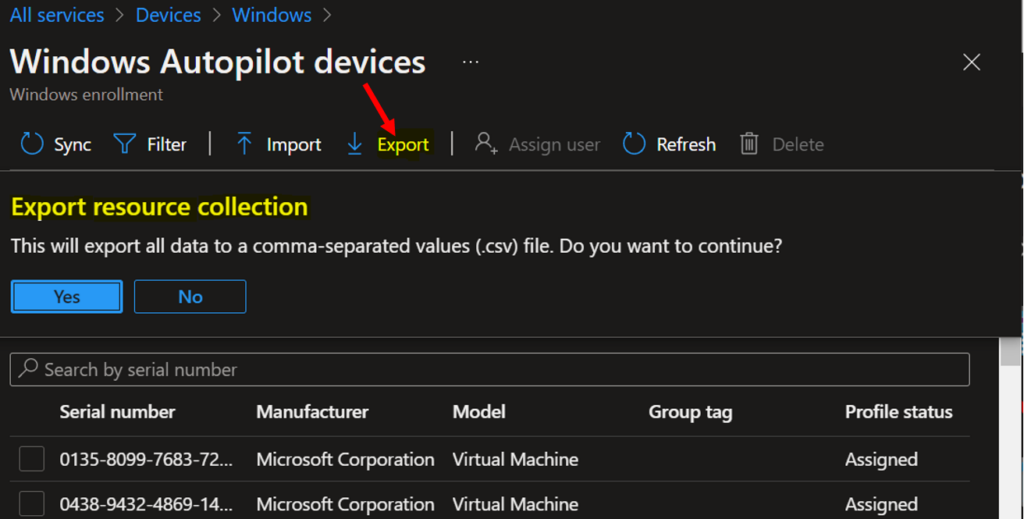 Author