Dual booting can be tricky at times and obviously it's very useful for IT pros like me. I still remember, 10 years back, we used to struggle a lot to get dual booting done with Windows 98 and Linux. Now the process is somewhat straight forward. Today, I've noticed a nice post from Blain Barton on dual boot. His post provides step by step guide to dual boot Windows 8 and Windows Server 2012. He explains about 4 methods to achieve this goal.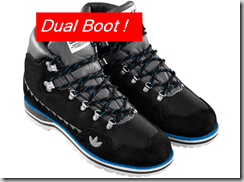 1. Dual Booting to Windows 8 or Windows Server 2012 from within the Windows 7 Operating System using an existing .VHD.
2. Dual Booting Windows 7 and Windows 8 Side-By-Side.
3. Dual Booting between Windows 8 and Windows Server 2012 while creating a new Virtual Hard Disk File (VHD).
4. Dual Booting off a USB thumb drive with a newly created .VHD
Read the full post from here.