How to Get Ability to Patch Systems Instantly using SCCM? Patch management through SCCM has sharpened very well during the last few years. I started working on patching in 'SMS 2003 + ITMU' days. Previously, we needed to perform loads of complex steps to deploy patches during that time period.
With SCCM 2012, we can use ADR (Automatic Deployment Rules) Download and Deploy patches. There are some challenges in SCCM Patch management, and one of them is installing patches to the system instantly using the existing SCCM infrastructure.
Do you think it's really possible to deploy patches to all the systems of a global organization instantly? It would be very challenging to deploy patch packages to remote office DPs without impacting network bandwidth.
Also, it would be challenging to keep aggressive frequency for client policy pulling schedule because this may also make bandwidth issues when you've thousands of clients from a remote office trying to pull the policies via Management Point at the end WAN connection at another office.
How to patch systems instantly without those challenges? The answer is Adaptiva Onesite – with super cool features like Policy Push, Predictive Bandwidth Harvesting, and Client Data Upload Management. More details are below.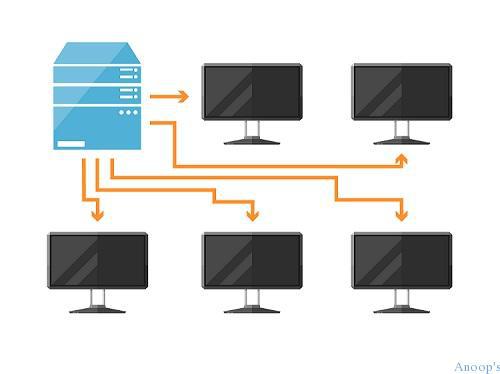 Adaptiva OneSite Policy Push feature helps to serve requests immediately, without waiting for policy polling. Also, it (policy Push) has a greatly reduced impact on MP performance.
In a normal scenario, when you deploy software or patch to a machine (or end-user requests install), you need to wait up to an hour (SCCM default setting) for the activity to begin. How to Get the Ability to Patch Systems Instantly using SCCM?
With a combination of Predictive Bandwidth Harvesting and policy push technologies, the systems will receive patches significantly faster.

Client Data Upload Management and Policy Push: We can avoid SCCM client communications impacting other traffic and applications on the WAN, negatively impacting the business, and causing repercussions (clamping down) from the networking team. SCCM client communications with OneSite never impact the WAN because they are load-leveled.
More in-depth details of all these innovative technologies are explained here.
Resources
SCCM Related Posts Real World Experiences Of SCCM Admins (anoopcnair.com)
SCCM Video Tutorials For IT Pros – HTMD Blog #2 (howtomanagedevices.com)
Author
Anoop is Microsoft MVP! He is a Solution Architect in enterprise client management with more than 20 years of experience (calculation done in 2021) in IT. He is a blogger, Speaker, and Local User Group HTMD Community leader. His main focus is on Device Management technologies like SCCM 2012, Current Branch, and Intune. E writes about ConfigMgr, Windows 11, Windows 10, Azure AD, Microsoft Intune, Windows 365, AVD, etc…