Let's check how to Launch ConfigMgr Reports. How many of you use these SCCM default reports related to Hardware or Asset Intelligence or Software Updates? Some of the out of box reports are not relevant in my perspective.
ConfigMgr has many built-in reports covering many of the reporting and troubleshooting tasks that you might want to do. You can also use the SQL statements in these reports to help you to write ConfigMgr custom reports.
Reporting in ConfigMgr provides a set of tools and resources that help you with out of box reports and these reports help in troubleshooting as well.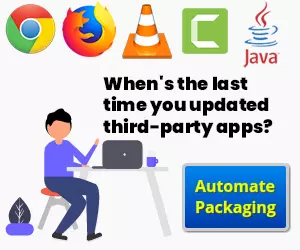 Requirements
Make sure you have all the following are in place to access the ConfigMgr default reports.
Reporting Services Point is installed.
SSRS reports are working fine.
Make sure you have appropriate permissions to launch reports from Console and SSRS URL.
Launch ConfigMgr Reports from Console
Let's learn how to launch a default reports from console.
Navigate to \Monitoring\Overview\Reporting\Reports.
Sort the reports with Category.
Right-click on the Report "Administration Activity Log".
Select the RUN option.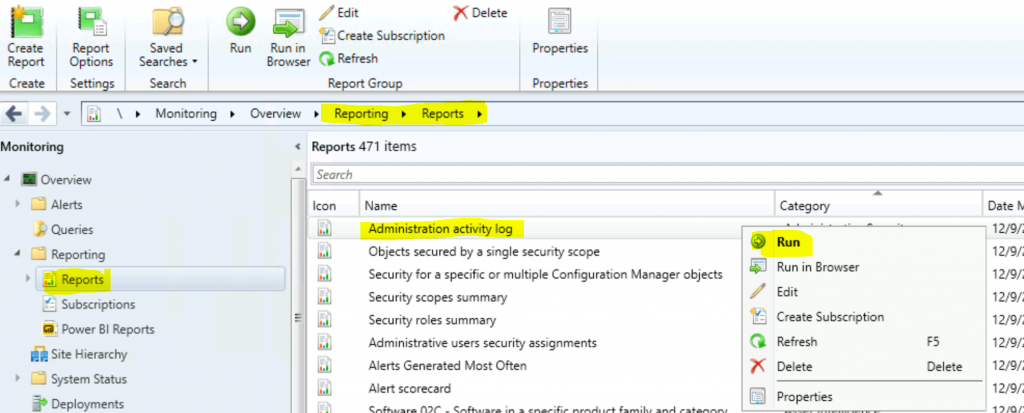 Some of the reports might take more time to get loaded.
In the background, it's running a SQL query against SCCM DB and presenting you with the requested report.
You can wait until the loading screen goes away.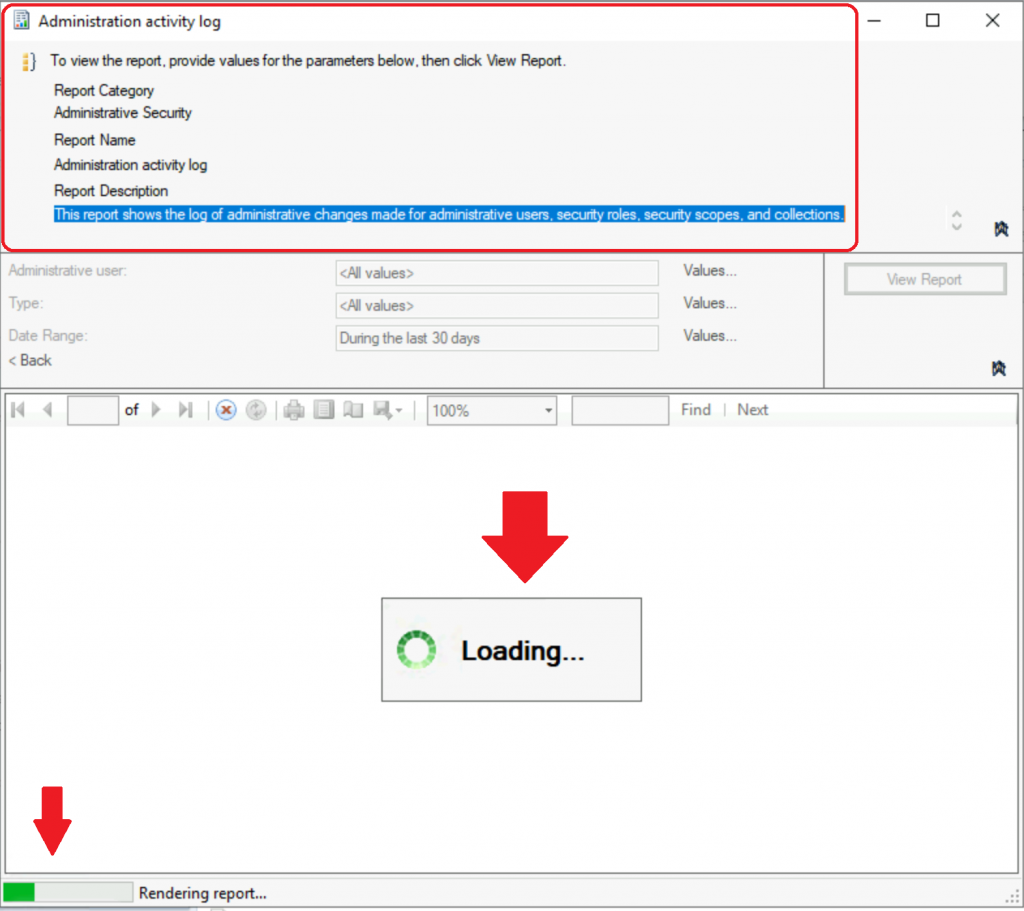 This report shows the log of administrative changes made for administrative users, security roles, security scopes, and collections.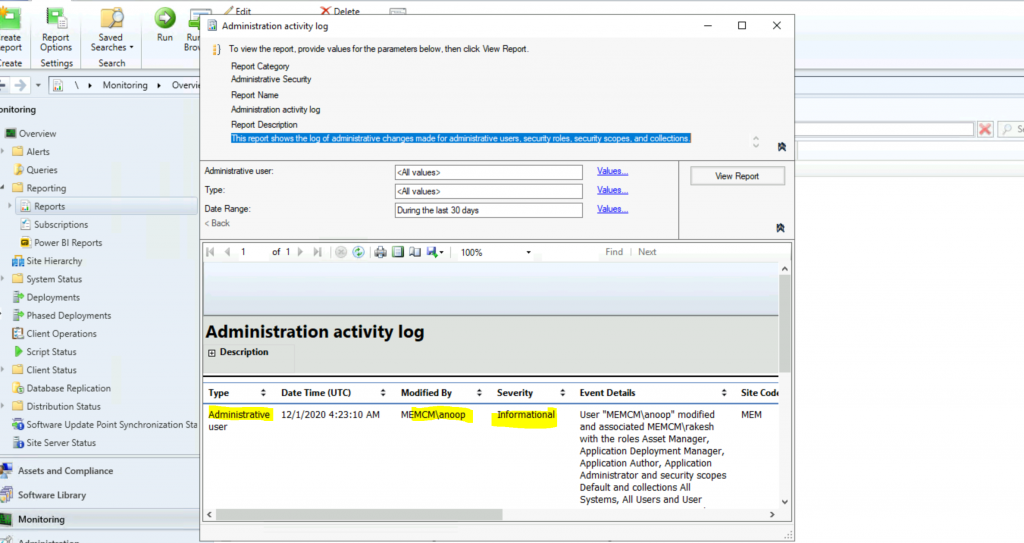 Filter Options of SCCM Reports
There are various filter options available for default SCCM reports. You can filter the reports based on your requirements.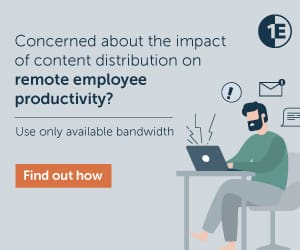 Filter report based on Administrative Users.
Click on Values.
Select the Admin user Anoop from the popup window.
Click OK to continue.

Click on Values hyperlink Values from the Type filter of the report.
Select Administrative User.
Click OK button to continue.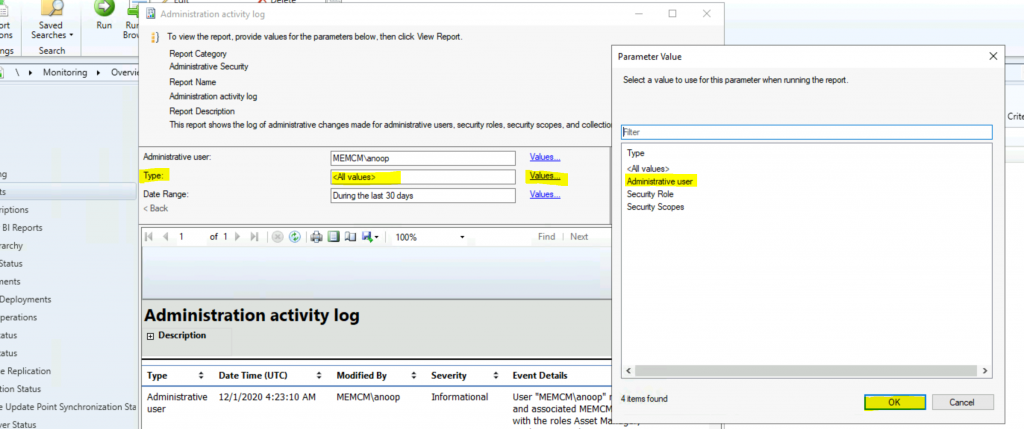 Click on Values hyperlink Values from the Date Range filter of the report.
Select During the last 90 days.
Click the OK button to continue.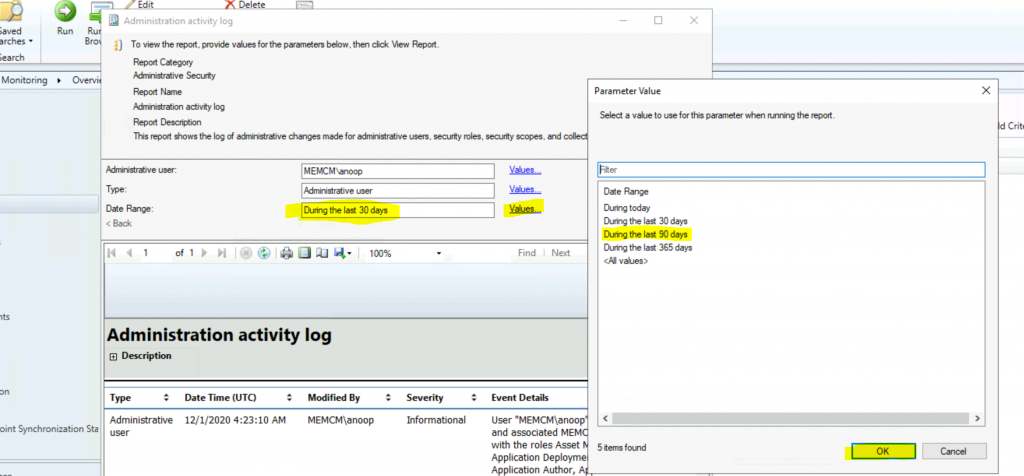 Results
Let's check the results of report. Click on View Report button to get the results.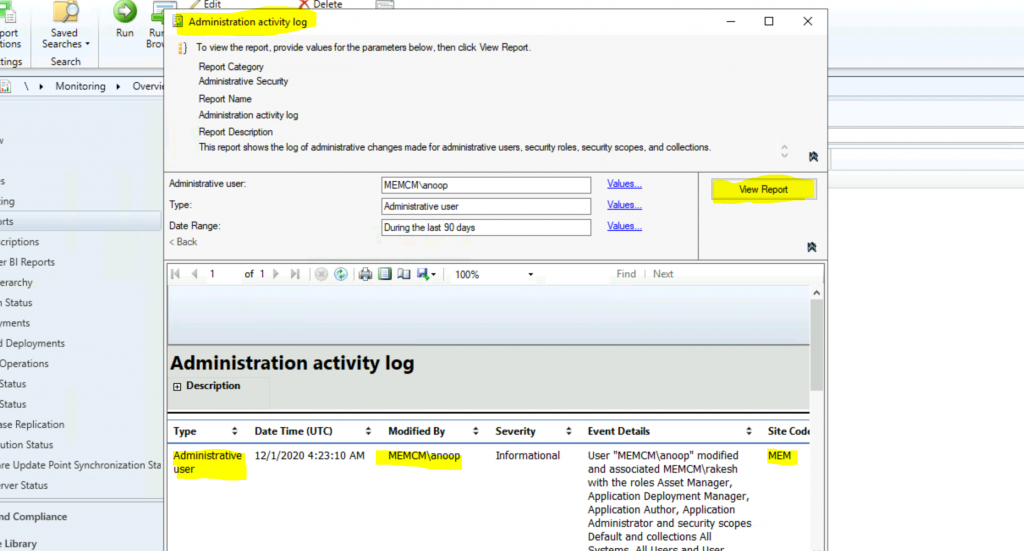 Launch Report in Browser
You can run the SCCM reports in browser.
Navigate to \Monitoring\Overview\Reporting\Reports.
Select Administration activity log.
Click on Run in Browser button from ribbon menu.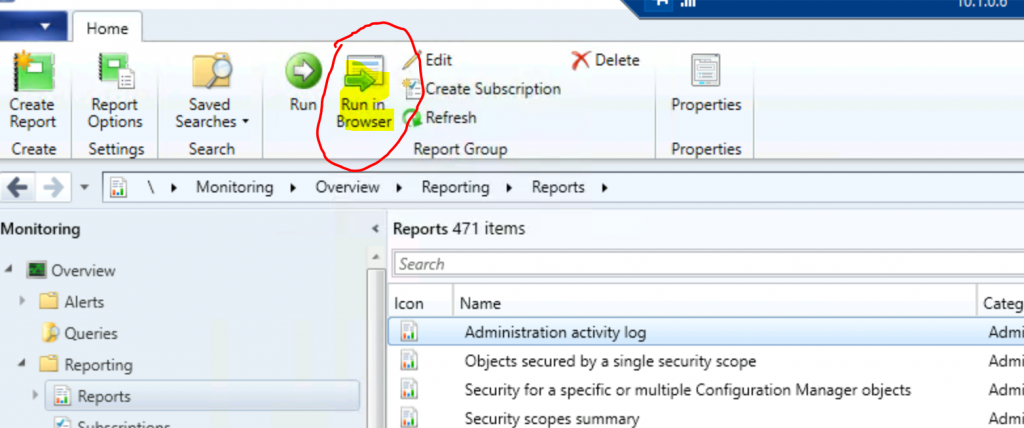 URL – http://REPORTING_Server_Name/ReportServer/Pages/ReportViewer.aspx?%2fConfigMgr_MEM%2fAdministrative+Security%2fAdministration+activity+log&rs:Command=Render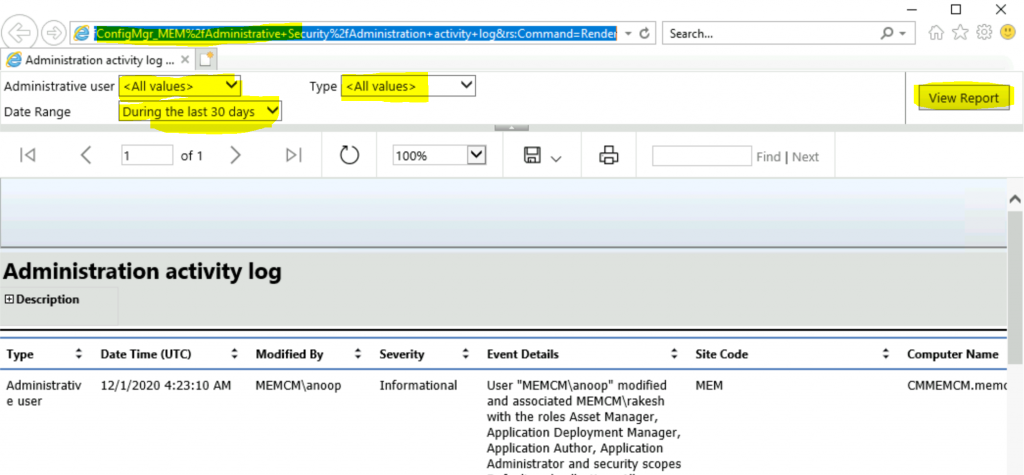 Video
Resources