I've a Surface 3 which came with Windows 8.1 "Core" operating system. Windows 8.1 "Core" is not Windows 8.1 Pro. When I upgraded Windows 8.1 "Core" to Windows 10 technical preview then it became Windows 10 Home edition. Now, you will ask what is the problem with Windows 10 Home edition?  Ok, here is it. IT Pros like me should have Windows 10 Prof edition to enable Hyper-V and to have options like Remote desktop, BitLocker, Join a Domain or Azure Active Directory join.  In Windows 10 home edition, we won't be able to enable features like Hyper-V, Remote Desktop, Bitlocker and Domain or AAD Join. So what is the option to upgrade or purchase Windows 10 Pro edition?  Also, where is option to change product key of Windows 10 operating system? You will get the answers of those to questions from this post.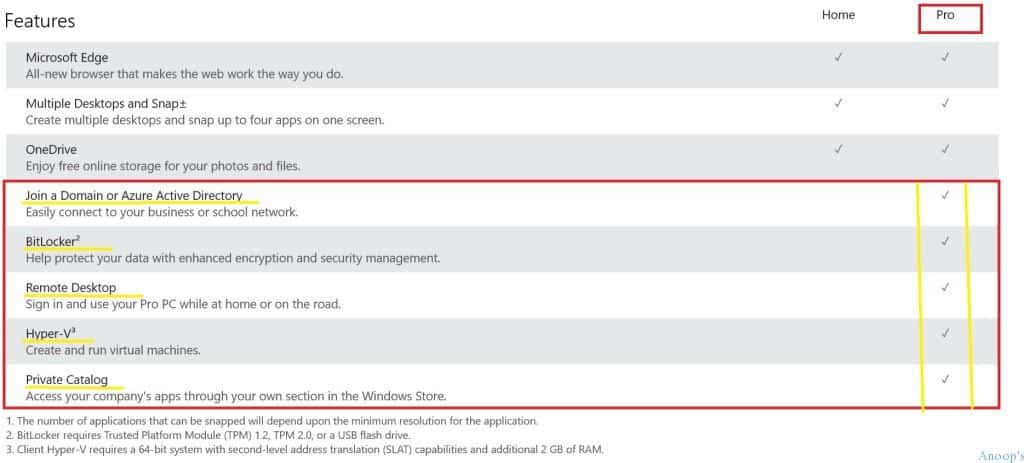 [table caption="Windows 10 Home Vs Pro Edition" class="table table-bordered" ai="1″ width="600″ colwidth="150|100|100″ colalign="left"]
Features,Windows 10 Home,Windows 10 Pro
Microsoft Edge , Yes, Yes
Mutiple Desktops & Snap, Yes, Yes
OneDrive, Yes, Yes
Join a Domain or Azure Active Directory, NO, Yes
BitLocker, NO, Yes
Remote Desktop, NO, Yes
Hyper-V, NO, Yes
Private Catalog, NO, Yes
[/table]
Following is one of the options, which I found to upgrade your Windows 10 Home to Windows 10 Pro operating system. Go to settings –> Update and Security tab –> Activation. Go to Store is the button you want to click or tap if you want to purchase a different version of Windows 10.

When you have different Product Key for Windows 10 then you can change the key using the following option. There is an option to change your product key of Windows 10 operating system. You need to click on "Change Product Key" button (as you can see in the above picture) to change the product key of Window 10 OS. Enter your new Windows 10 product key in the following screen.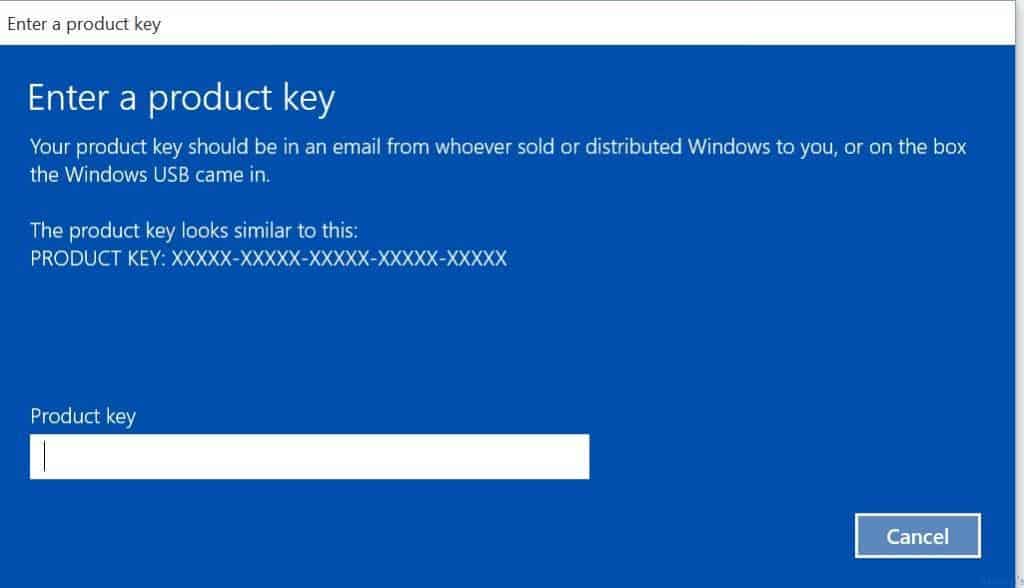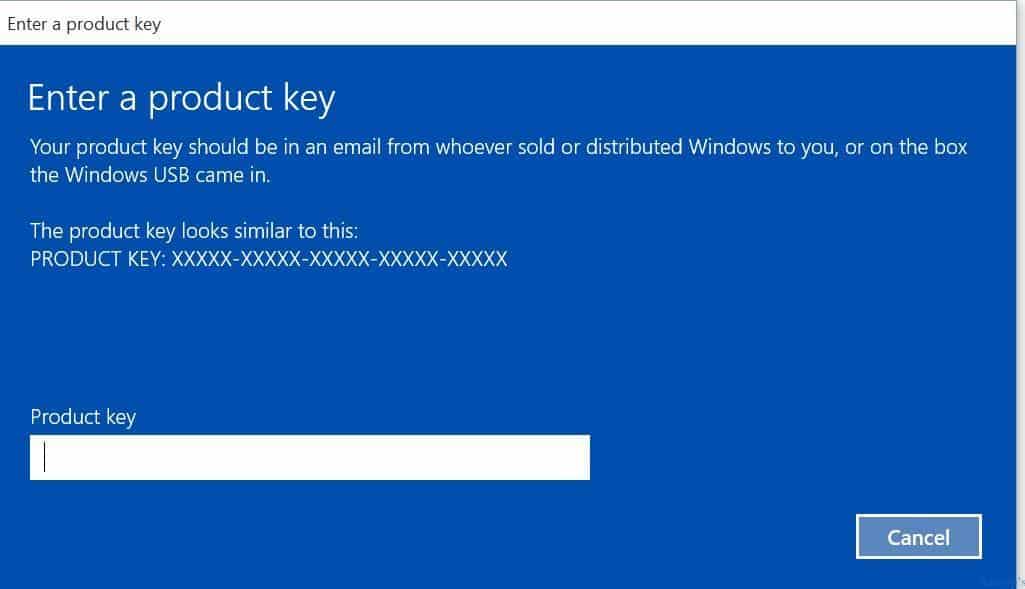 To upgrade to Windows 10 Pro from Windows 10 Home version, you need to pay 7,499 Indian Rupees (that will come around 118 USD). You can purchase the Windows 10 Pro version from Windows store as you can see in the following picture.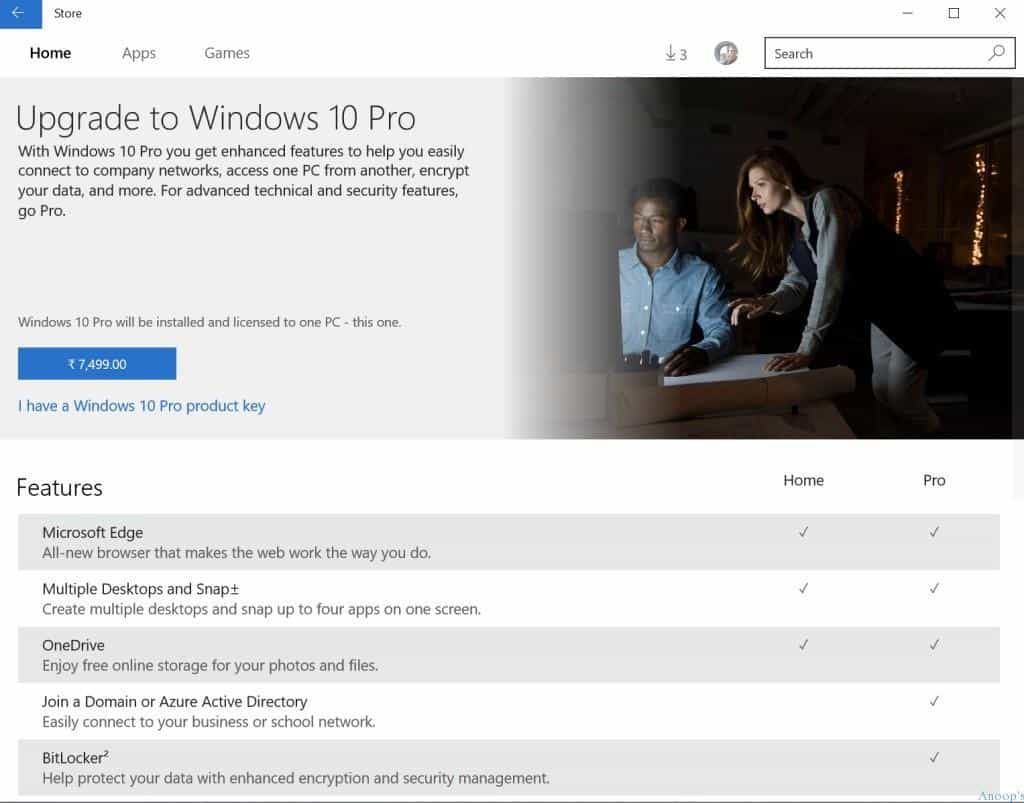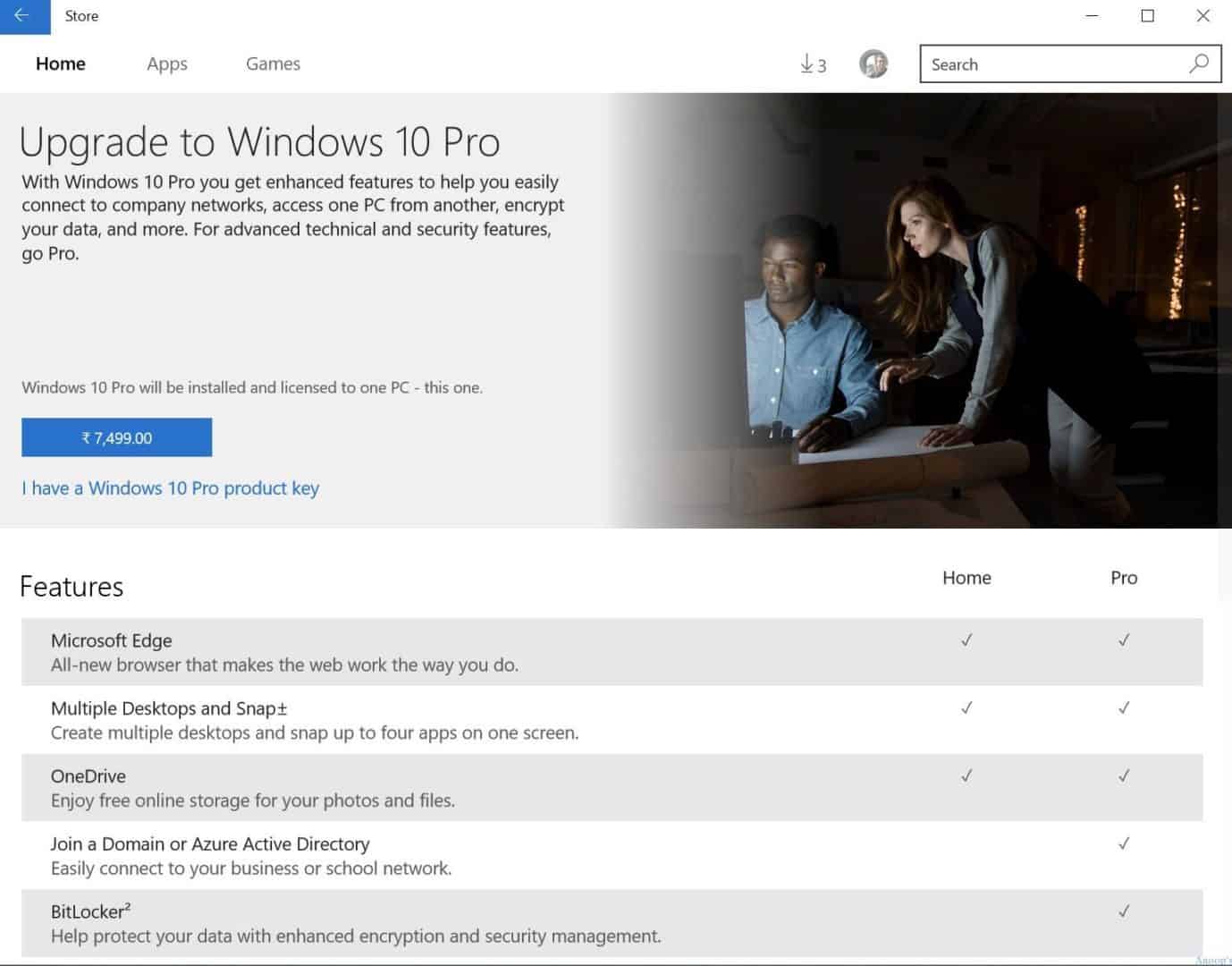 Add new payment methods if you are purchasing an application from Windows store for the first time.