How to Remove Unused Applications Automatically From Windows Machines. Are you looking for an automated method to Remove Unused applications?
If so, we can do this through CM 2012 and Orchestrator. ConfigMgr 2012 Software metering is the main feature used to perform this task along with System Center Orchestrator Runbook.
So, at last, there is something useful that we can make out of Software Metering Data!
How to Remove Unused Applications Automatically From Windows Machines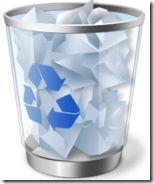 There is a series of blog posts that can help you to automate the "unused application removal process". Following Five topics are covered in those posts. Neil Peterson has done a wonderful job by sharing these posts. Find the post details below.

1. Internals of software metering
This is all about how to create software metering rule/s, how to verify the software metering is enabled on the client-side and server-side.
2. Collection creation based on software metering data
Creation of collection using the data collected through Software Metering. This collection/s would be used at the time of the Final Removal process.
3. Software removal based on collection membership
This covers, how to remove software/s based on collection membership. This collection can be used to target software removal Applications/Package.

4. Sample automation that provides advanced warning of pending software removal.
Based on the primary user, User Device Affinity data, the notification mail will be sent out to the primary users about the removal of Unused applications/software from their primary machine.
5. An orchestrated final removal process.
This explains, how to create an Orchestrator Runbook to automate the removal process.
Picture Courtesy: free computer maintenance dot com
Resources
Free SCCM Training Part 1 | 17 Hours Of Latest Technical Content | ConfigMgr Lab HTMD Blog (anoopcnair.com)
Author
Anoop is Microsoft MVP! He is a Solution Architect in enterprise client management with more than 20 years of experience (calculation done in 2021) in IT. He is a blogger, Speaker, and Local User Group HTMD Community leader. His main focus is on Device Management technologies like SCCM 2012, Current Branch, and Intune. E writes about ConfigMgr, Windows 11, Windows 10, Azure AD, Microsoft Intune, Windows 365, AVD, etc…