Human Firewall is a term used repeatedly to highlight the importance of security awareness among employees. In today's world, employee security awareness is more important than ever. The number of fraud attempts through malicious emails is reaching a record high.
Hackers using phishing techniques are increasingly targeting companies, as this is where the greatest financial gains can be expected. There is Ransomware As A Service available in today's world. So, each organization needs to understand the Employee Security Awareness Index.
Hornetsecurity's ESI® Benchmark Report highlights the risks of phishing and suggests defense strategies that focus on security awareness. The report uses the Employee Security Index (ESI®), a science-based benchmark for measuring and monitoring security awareness, to analyze over 1.7 million simulated spear phishing attacks on employees in companies of all industries and sizes.
Learn about international fraud gangs, the average time for companies to reach an acceptable level of security, the impact of interrupting security awareness training, and best practices for optimizing employee security awareness.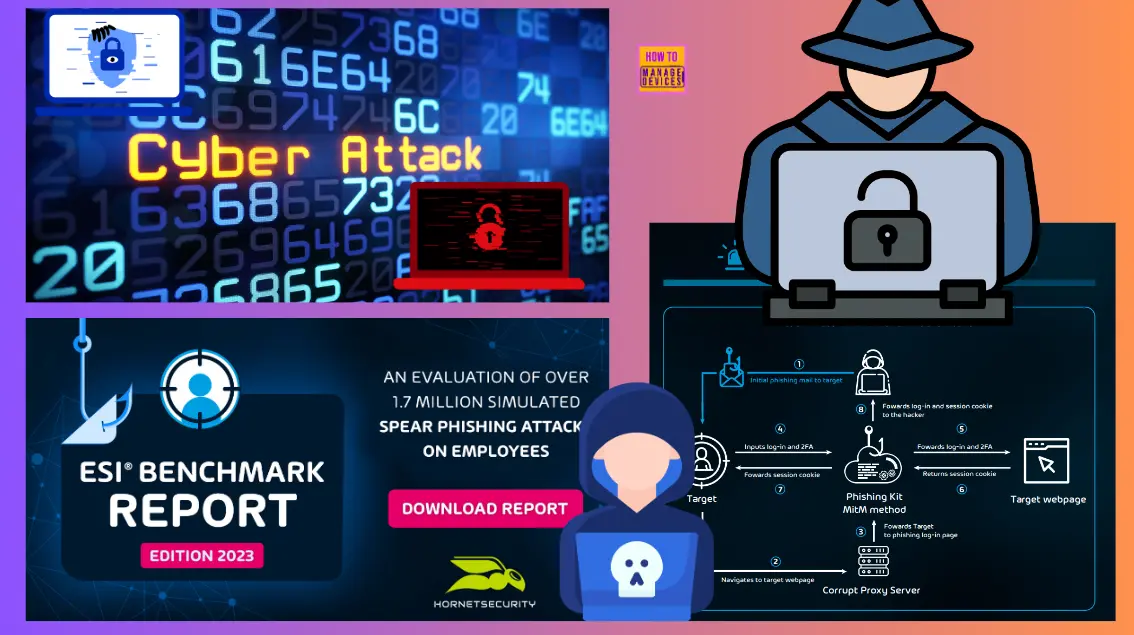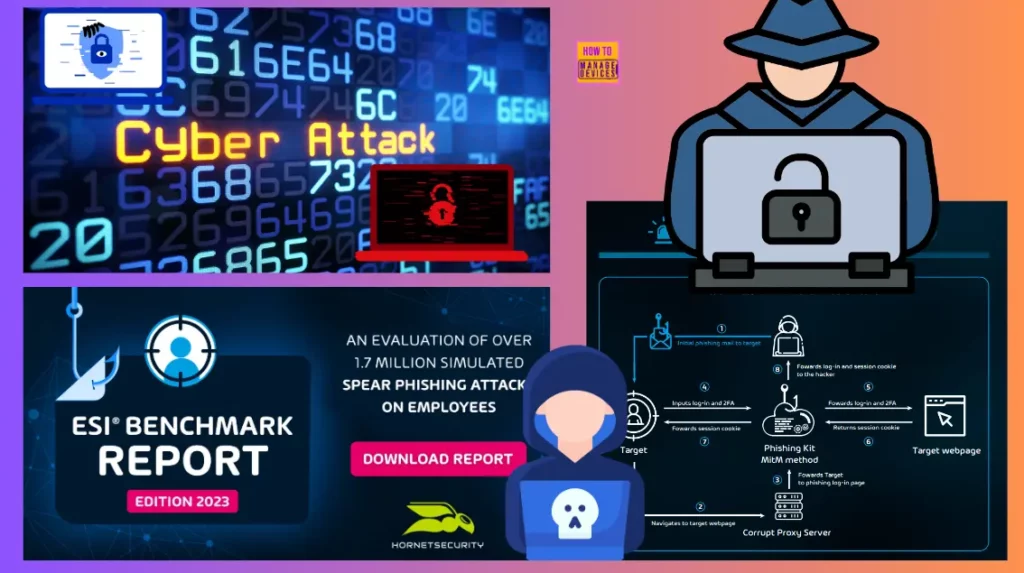 Also, learn what the Easiest Method to Enable MFA for Admins using Azure AD Conditional Access is. Read on Zero Trust Essentials eBook from Microsoft as well.
Number One Cyber Attacks – Human Firewall
As mentioned in the report, there are different types of cyber attacks that you can download below. But the Pishing attack is the number one cyber attack. The report mentions about 90 percent of all cyber attacks start with a phishing e-mail.
The company's reputation goes at stake if there is any cyber attack and client data is stolen by the attack etc. As per the survey and report, continuous awareness training is required to increase employees' awareness.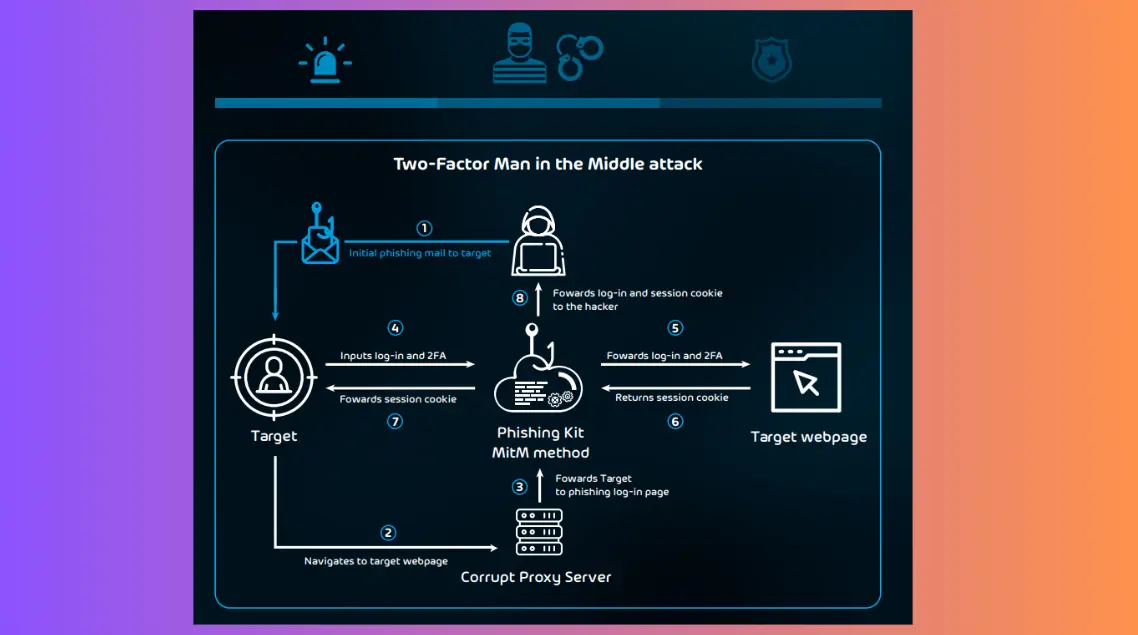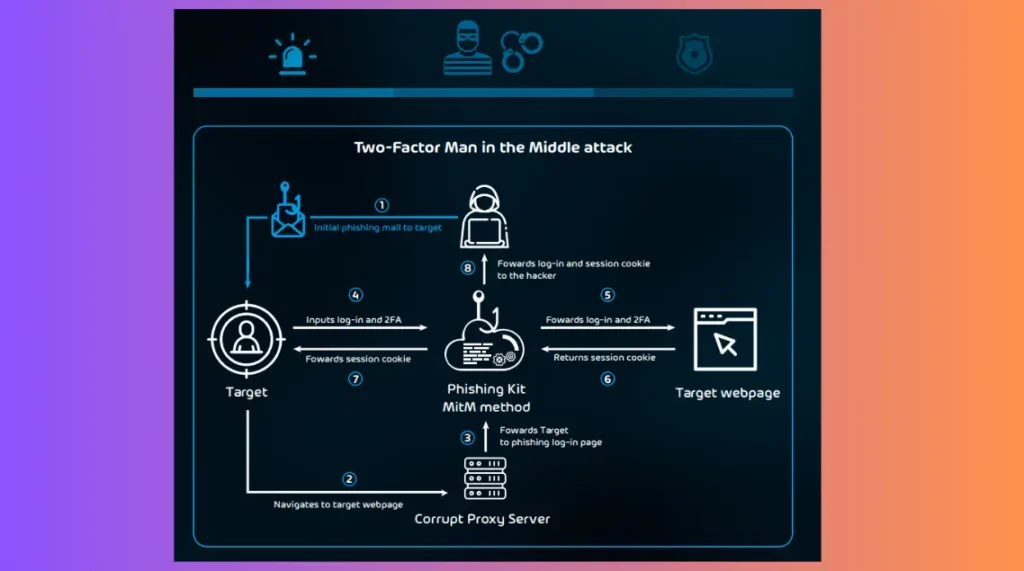 Two-Factor Authentication MFA – Man in the Middle Attack
In the downloadable Hornetsecurity's ESI® Benchmark Report below, you can also learn more about man in the middle attacks work, etc. Learn more about the steps you can take to safeguard your business from cyber threats, and download the ESI® Benchmark Report Edition 2023 now. Download the Report Now!

Author
HTMD Admin Account to provide news and latest updates on the known issue from Microsoft World. We cover Windows, Intune, Azure, AVD, and Windows 365 news.