Android operating system has several variants and fragmentation is very high. What are reasons for this?  With the open standards, every smartphone manufacturer has the freedom and option to customize the operating system according to their preference. So all the Android mobile device manufacturers grabbed the opportunity to push their apps and tweaked versions of Android. So, what is the biggest problem I see with Intune Android Work apps user experience? I will see the details in this post. Also, I have explained the same in the above video.
There is no standard user experience for different mobile manufacturers like Samsung, Sony and LetV have their way of arranging Android Work applications. Once you enabled Android for Work support, you can enroll the Android devices into Intune for management as I explained in the post "How to Enroll Android for Work Supported Devices into Intune". In this post, we will see what is the Intune Android for Work good user experience and what is the bad user experience. I wanted to make it clear that there is nothing much Intune can do to improve the user experience because this is necessary OS capability.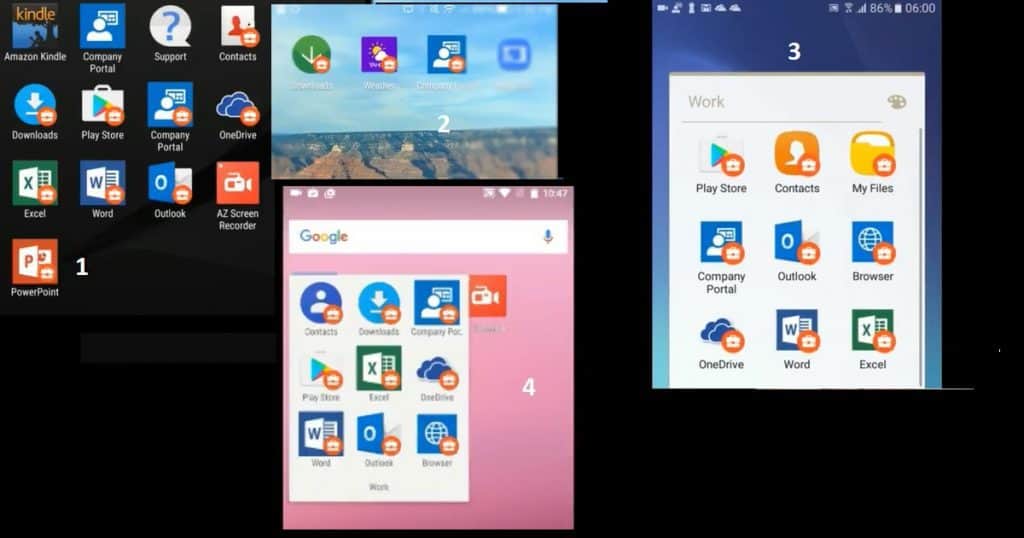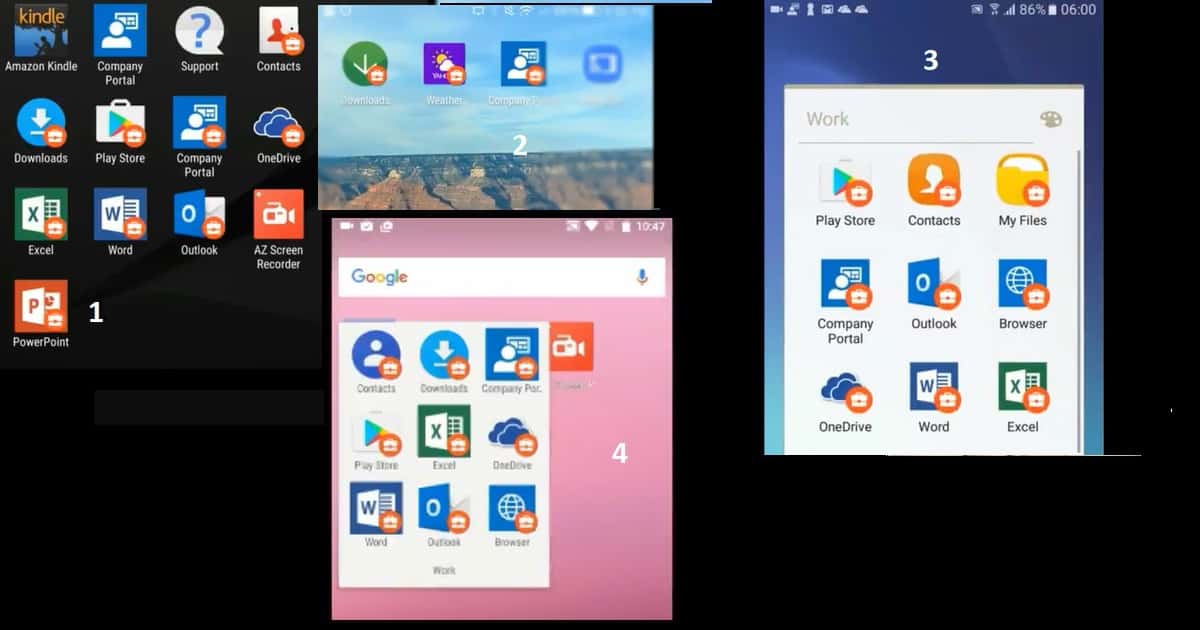 I have tested Intune Android for Work enrollment with following devices like Nexus 6P, Sony, Samsung, and LetV. Intune Android Work Apps user experience is good for all the devices which I tested. However, the problem is the placement of badged applications on the devices. Each Android mobile manufacturers have their way of placed badged Android Work applications. I like the way when a manufacturer places all the badged apps into a folder. This is very useful for the user to switch from work applications to personal ones. If the manufacturer does not create a group for work application after Intune Android for Work enrollment then, it's not very good user experience from my testing.
As per my testing on several Android devices, I liked the Intune Android for Work user experience of Samsung and Google Nexus the most. Initially, Intune Android for Work enrollment experience with company portal was not flawless. But with the latest version of Intune company portal, the enrollment process is improved a lot.  If you enroll the device with latest company portal app then, you don't have to close existing company portal app and open the company portal app for work app (with badge/briefcase symbol) to continue the enrollment process. This previous Android for Work Enrollment process experience has explained in the video here.
I like Samsung and Google Nexus user experience because all the Android work applications are placed or stored in a separate WORK folder. The work folder helps a user to segregate their personal apps from work apps better. That user experience is excellent. The Android work apps user experience of Sony and LetV Android devices are not so good if you compare the UX of Samsung and Nexus. The reason for bad user experience is because those devices won't create a separate folder for WORK apps. The more detailed experience you can see the video tutorial in the first part of this project.