Largest ConfigMgr SCCM Intune Facebook Community? The largest community for SCCM/ConfigMgr in FB "SCCM – ConfigMgr Professionals Group" is here. Thank you much to all members and the admin team for building and maintaining this community.
It's not me who is running this SCCM/ConfigMgr Facebook group rather it's run by other admins and community members. Stay Connected with HTMD Community – Stay Connected – HTMD Blog #2 (howtomanagedevices.com).
This is the largest SCCM ConfigMgr Facebook group, not only in terms of 19K members but also with the most active participants and active discussions. For example, we have had discussion threads in this group with more than 150 comments and discussions.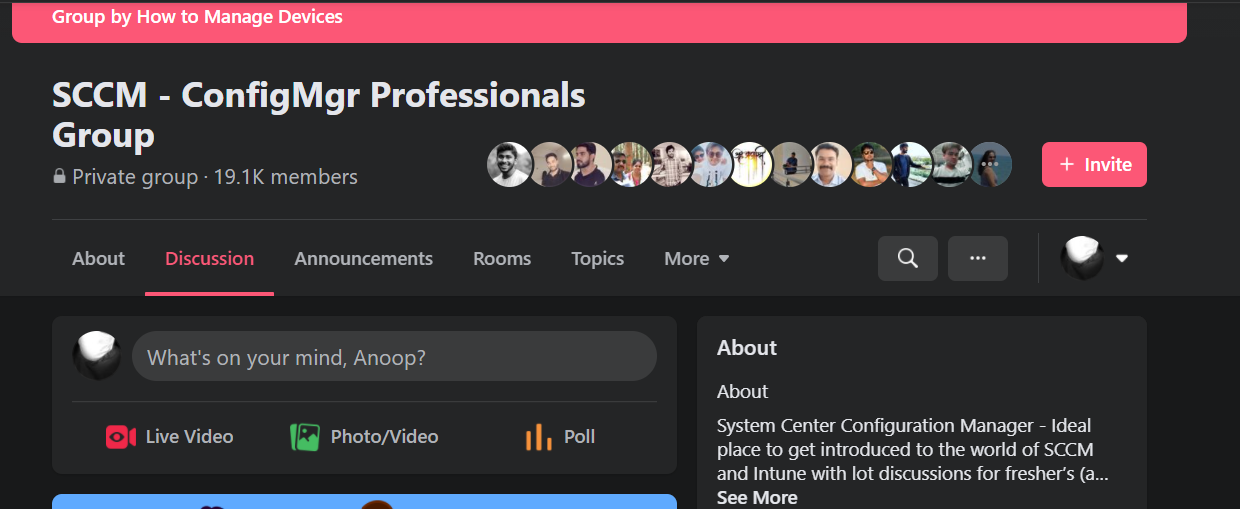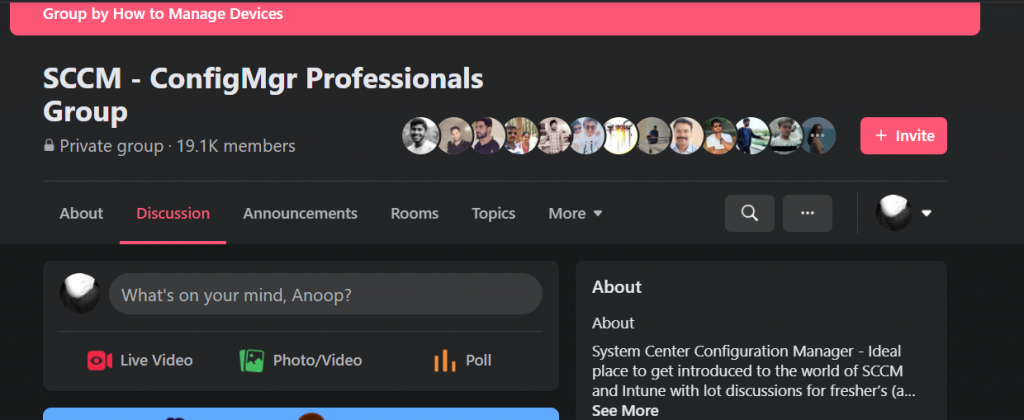 There are great FB groups like Tech Konnect (here) for sharing posts and news across the IT world but this group is more focused on discussions/SCCM troubleshooting tips and help.  I know some of us treat Facebook as a very personal social media application or website. 
But I don't think Facebook is only for personal and fun stuff rather Facebook can very well be used for personal as well as professional or technical activities. No one can ignore the presence of Facebook in our professional life.
One simple example is "Can we find any of the big organization which does have an official Facebook Page?" For me, Facebook is also a productive application with dual-use or dual persona same as Word, Excel, and PowerPoint.
Join the SCCM ConfigMgr User community here
Join Intune User community here
Join Desktop Engineers User Community here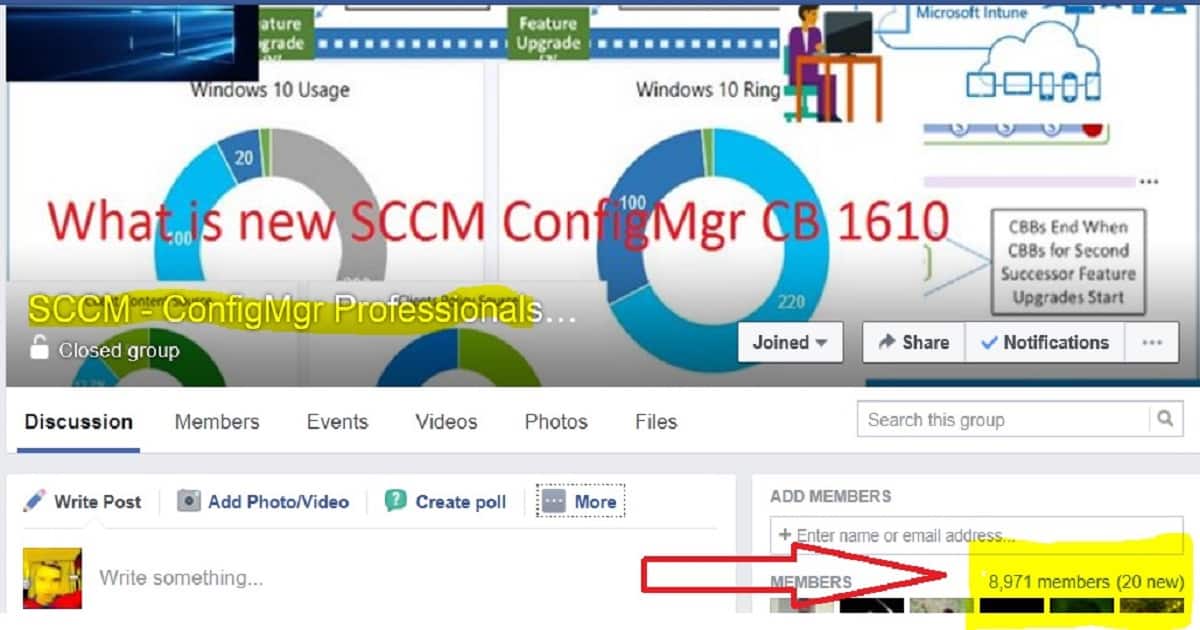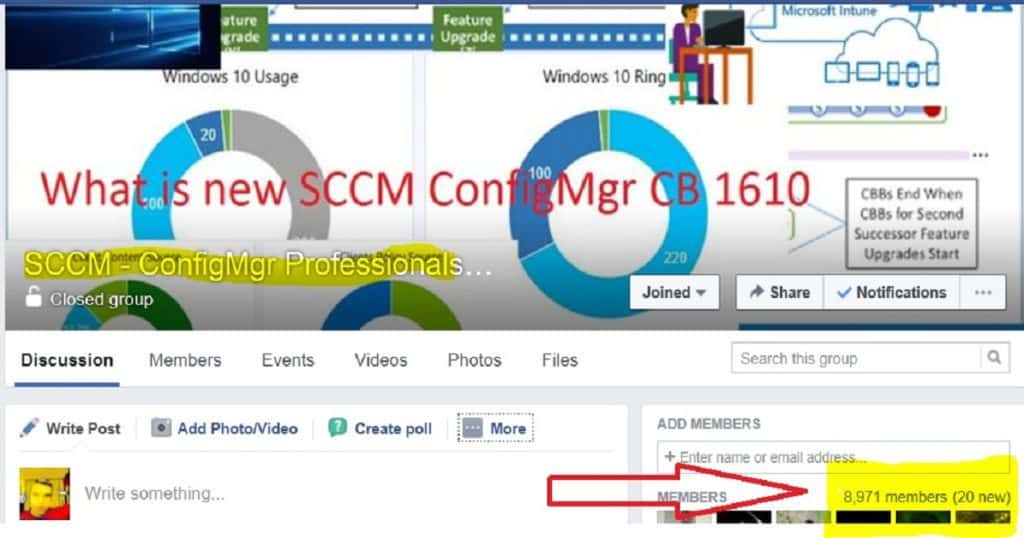 Largest ConfigMgr SCCM Intune Facebook Community
For me, the Facebook community is always helpful and it has a very important role in our IT Pro community activities. All Bangalore IT Pro user group events are published and notified through SCCM ConfigMgr and PowerShell Facebook groups.
We have several options to check the suitable date for the audience through Facebook groups such as polls, events, etc…..
We can invite and promote new speakers via the Facebook group for the user group community and this is very common for the Bangalore IT Pro community. Believe me, it's very effective rather than the old community website-based event publishing system.
The key point of using a Facebook group is that it's very interactive and you can reach a relevant audience very effectively. We should use the popularity and reach of Facebook to promote SCCM/ConfigMgr community.

Author
Anoop is Microsoft MVP! He is a Solution Architect in enterprise client management with more than 20 years of experience (calculation done in 2021) in IT. He is a blogger, Speaker, and Local User Group HTMD Community leader. His main focus is on Device Management technologies like SCCM 2012, Current Branch, and Intune. E writes about ConfigMgr, Windows 11, Windows 10, Azure AD, Microsoft Intune, Windows 365, AVD, etc…