Let's learn about the New Unified Outlook Experience in this post. You will get a comprehensive, updated overview of the latest version of Outlook. Additionally, Microsoft shares some essential insights and updated information that will benefit valued customers.
Outlook is built on 3 core pillars that shape its identity and functionality, ensuring it remains a top productivity tool for users worldwide. This helps users stay connected, organized, and productive in an ever-changing digital world.
We have an article highlighting the New Outlook for Windows Desktop App Features Walkthrough, which helps to get a modern look and feel with the Outlook application. Experience the all-new Outlook for Windows, which brings the latest features, intelligent assisted capabilities and a new modern and simplified design to your Outlook app.
Margie Clinton and Robert Novitskey from Outlook Engineering provided the latest updates about the new Outlook for Windows from the product leads on 6th September 2023.

What is the New Outlook for Windows?
The new Outlook is an updated version of the email client developed by Microsoft. It includes enhanced features and user interface improvements to provide a more streamlined and efficient email experience.
New Unified Outlook Experience Overview | Latest Update on the New Outlook for Windows
Outlook is a hub for productivity, where it is the place where a lot of communications start, but that is a connector to the rest of the tools that you use in the M365 offerings.
New Outlook for Windows helps bring 10X productivity through AI offerings.
The 3rd pillar is Agility and code sharing. It represents a significant role in the new Outlook for Windows offering.
It offers more agile and faster delivery of innovations, delivering customer needs.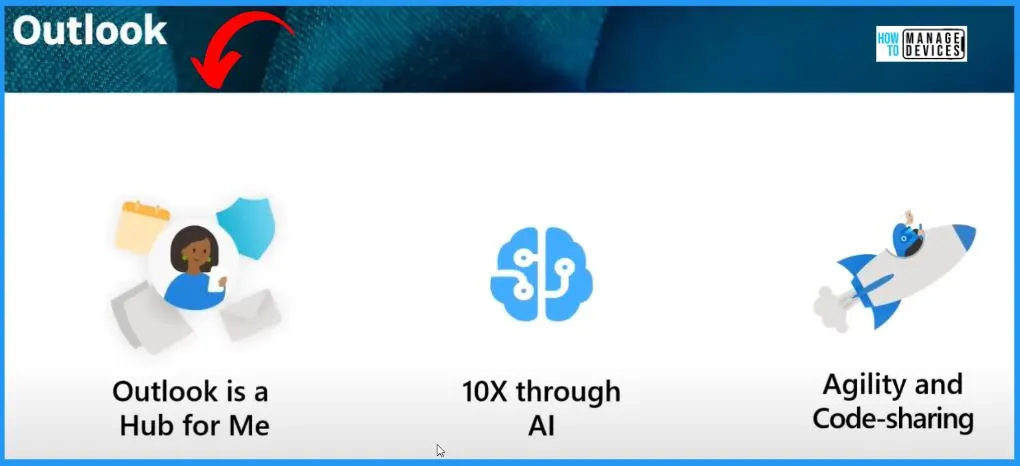 Outlook is Challenged by Client Fragmentation
One of the key challenges in the latest version of Outlook is the issue of client fragmentation. This arises from the existence of six distinct client offerings across various platforms, resulting in a situation where hundreds of millions of users are not encountering a uniform Outlook experience.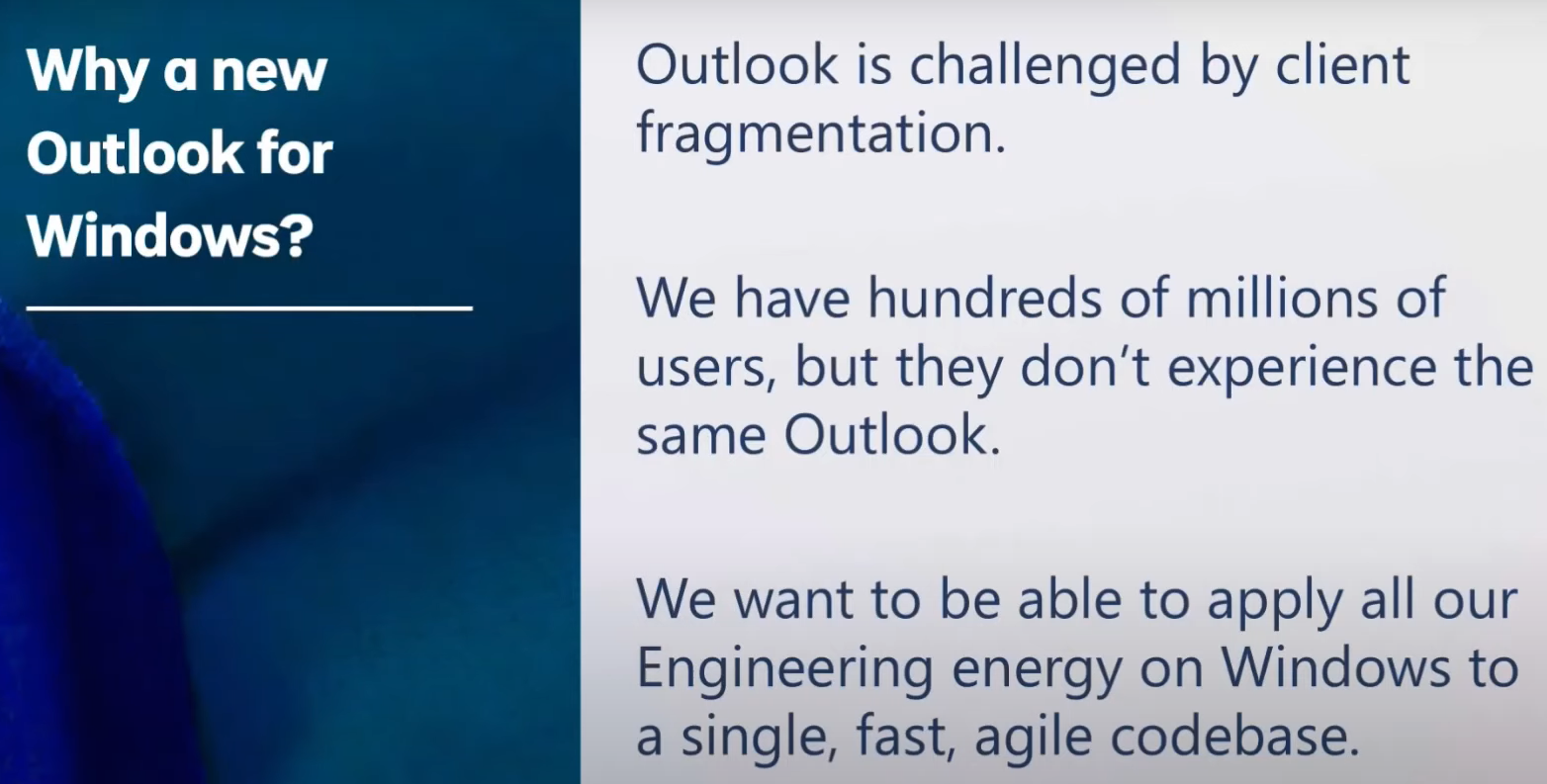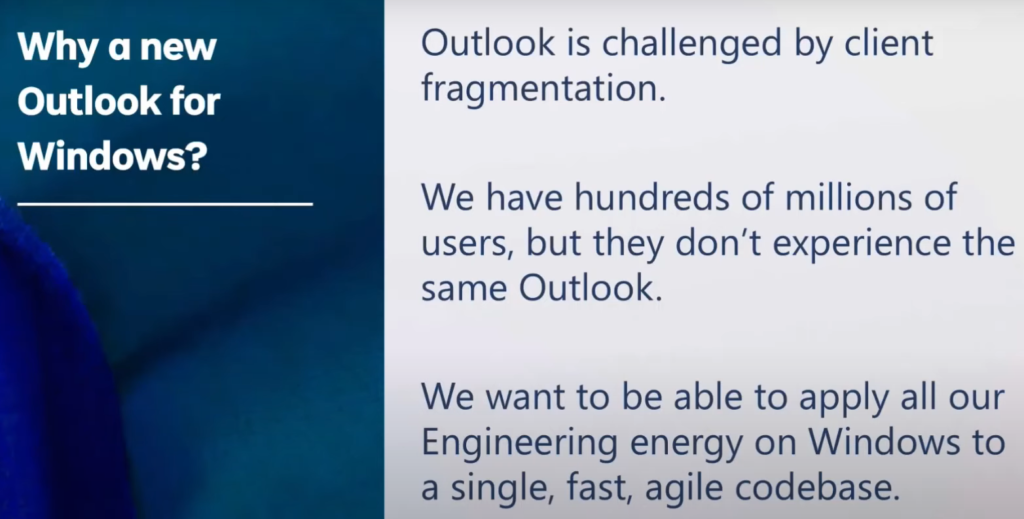 Unified Outlook Experience for Every Windows User
One Outlook for every Windows user is the motto of the new Outlook app. Microsoft provides users with a diverse selection of offerings within the Windows platform. Additionally, users can access Outlook through the web interface or option for the Classic or 132 version.

The new Windows Outlook goal remains to provide every user with a unified and good Outlook experience.
One Outlook for Every Windows User
Mail and Call Apps
Web
Classic Desktop (Win32)
New Unified Outlook Experience Overview – Table 1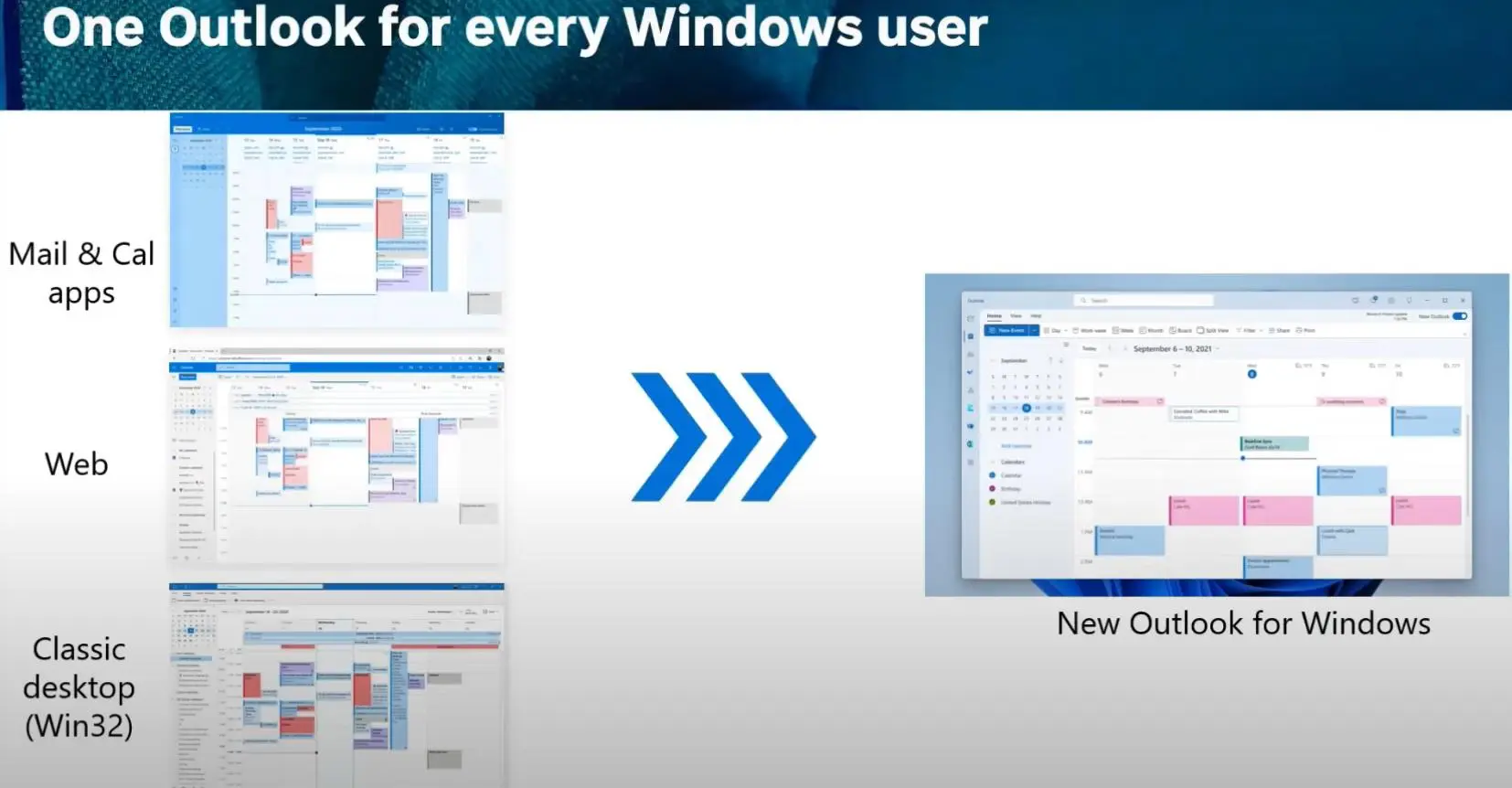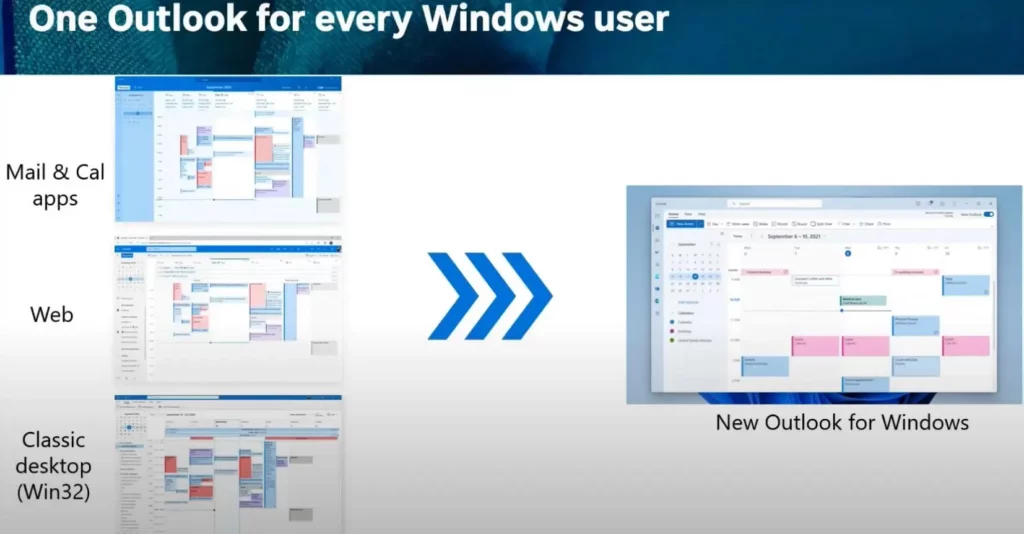 Combining the Agility of the Web with the Experience of a Native Client
The below window helps you to show the new Outlook experience points, including the beautiful, flexible, and consistent experience for everyone, Agility to accelerate consistency and innovation on Windows, and Upgraded experience and fundamentals to win user love.
This combines the best capabilities and explains the agility of the Web code base.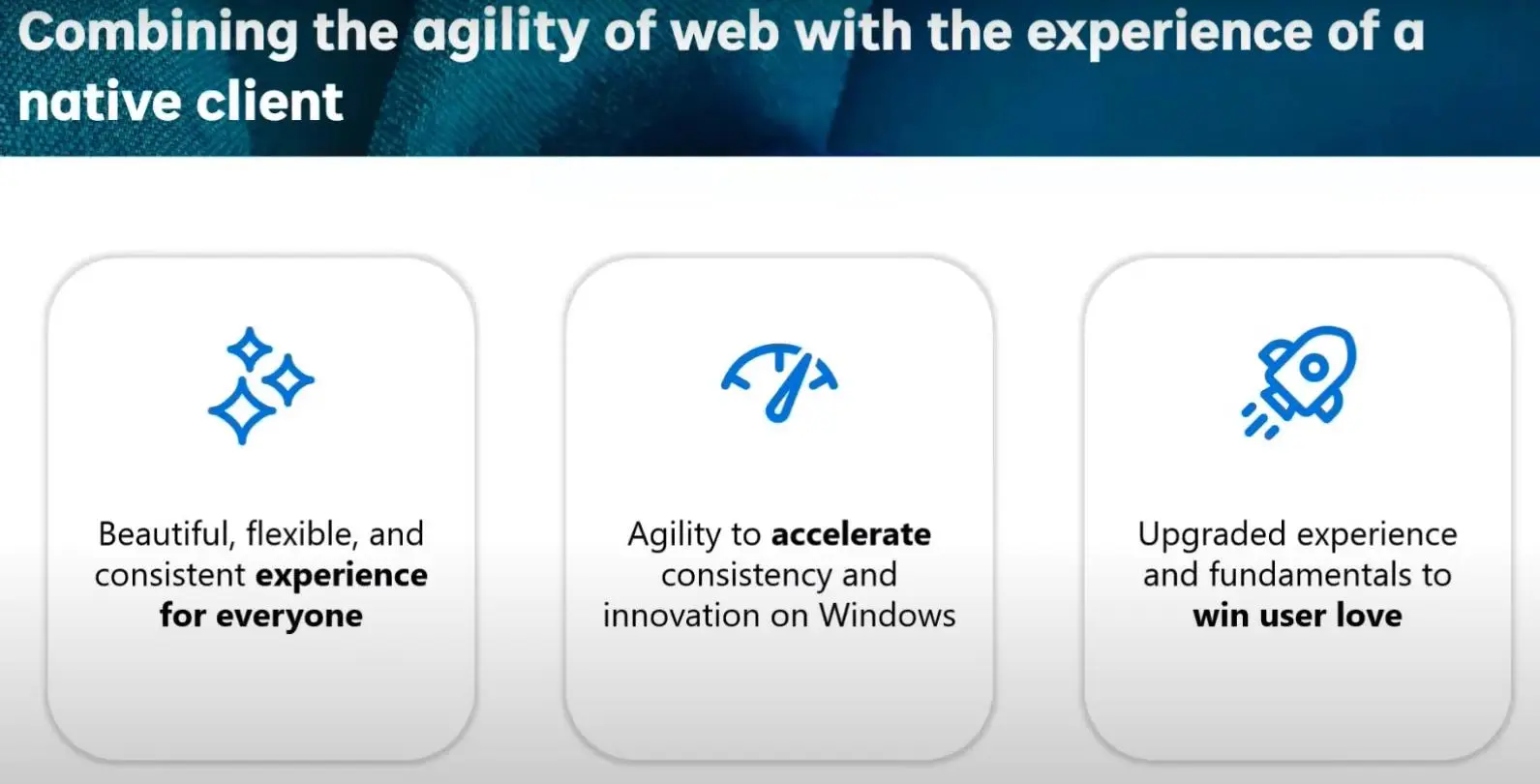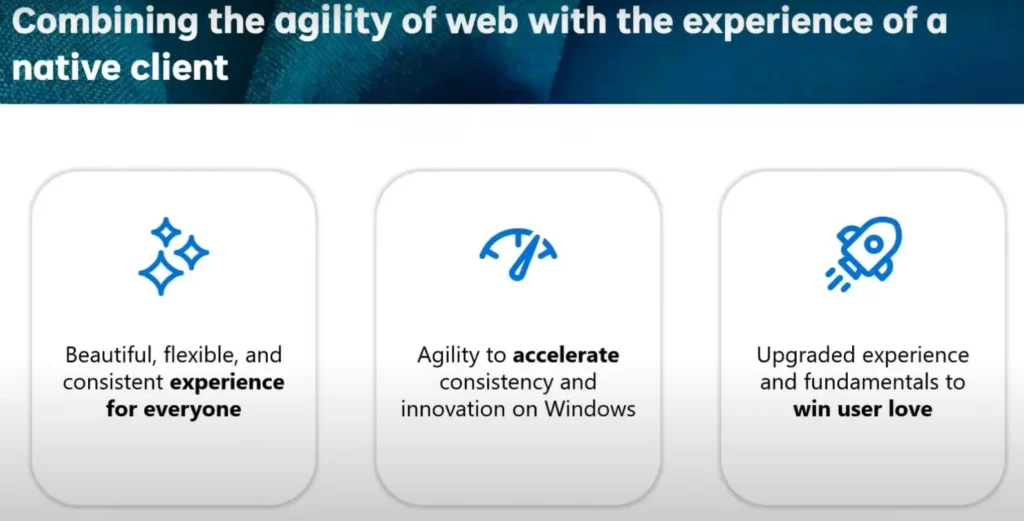 A singular, elegant Outlook designed to inspire and innovate for every Windows user. Customizations facilitate experiences that span from free to commercial super users. This window below empowers you to show the new Outlook for Windows with different customization on things like the ribbon.
Whether utilizing Outlook for personal purposes or its advanced features for professional use, the experience is tailored to your specific needs and preferences.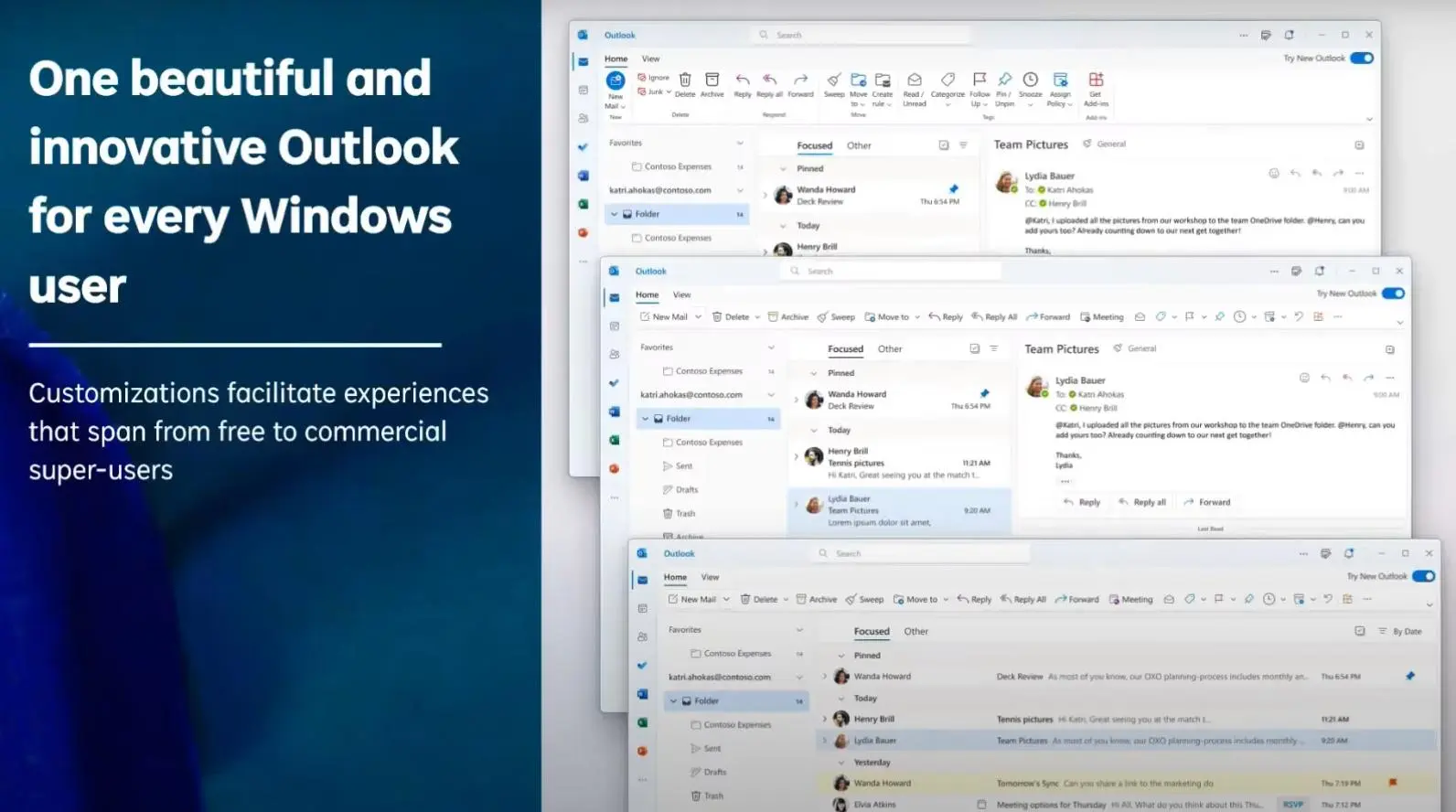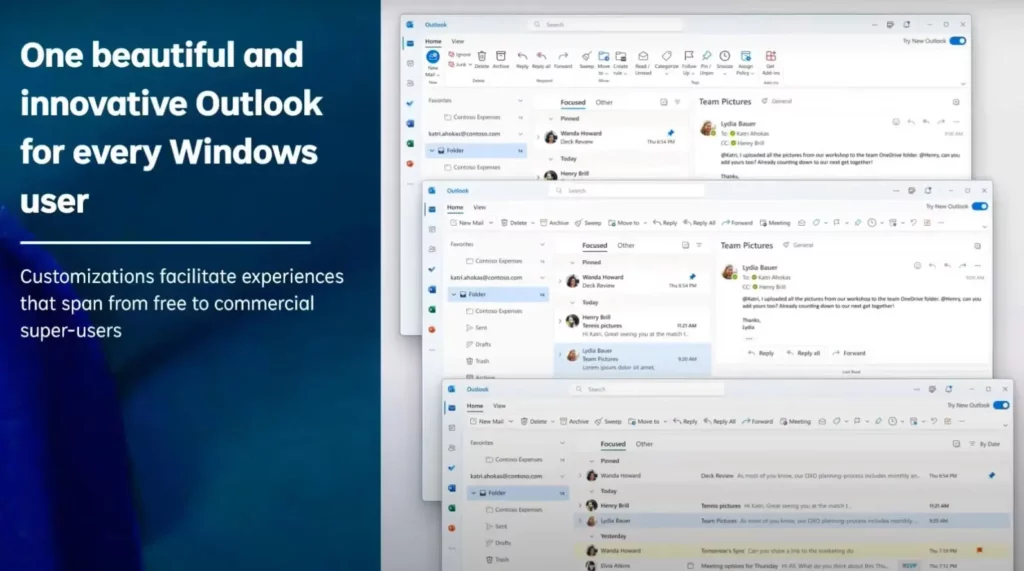 Fundamentals and Upgraded Experience
The window below displays both the essential features and the enhanced experiences. Certain fundamental elements have already been integrated into the new Outlook. Some features and capabilities were originally exclusive to the Outlook for Web platform and not necessarily accessible in classic Outlook or desktop Windows applications.
Fundamentals and Upgraded Experience
Use categories to make your inbox pop with colour
Customize your ribbon
Use categories to make your inbox pop with colour
Schedule send email
Jump right to the item you are searching for
Pin important items
Clear your calendar when out of the office
Snooze emails
Calendar layouts to easily view details
Favorite people
New Unified Outlook Experience Overview – Table 2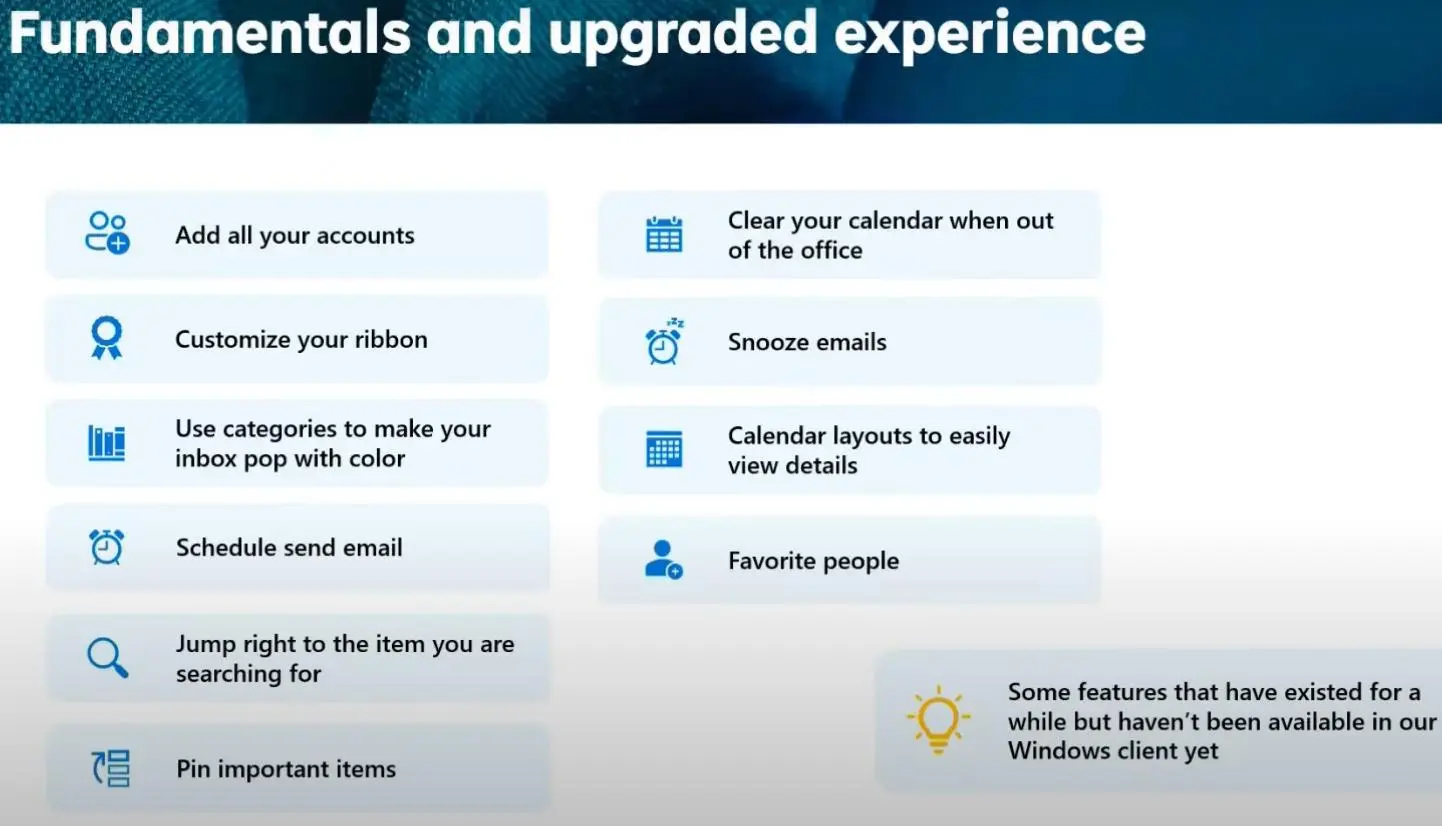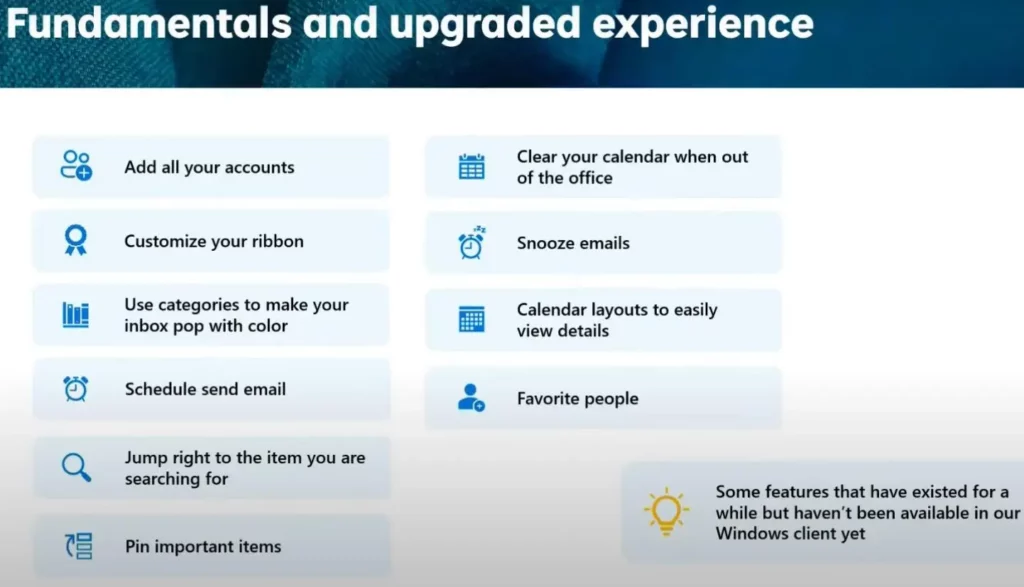 Feedback
The feature requests identified as significant gaps have largely been prioritized and placed at the forefront of Microsoft's backlog. A substantial number of these requests have already been incorporated into the product or are being rolled out.
Select a few high-priority requests that continue to be addressed in the below window.

Third-party account support
Offline
Shared mailbox improvements
PST, OFT, MSG, ICS files
Custom formatting
Search Folders
Open files in Native Apps
Custom Folder Ordering
Profiles
Sharing with native apps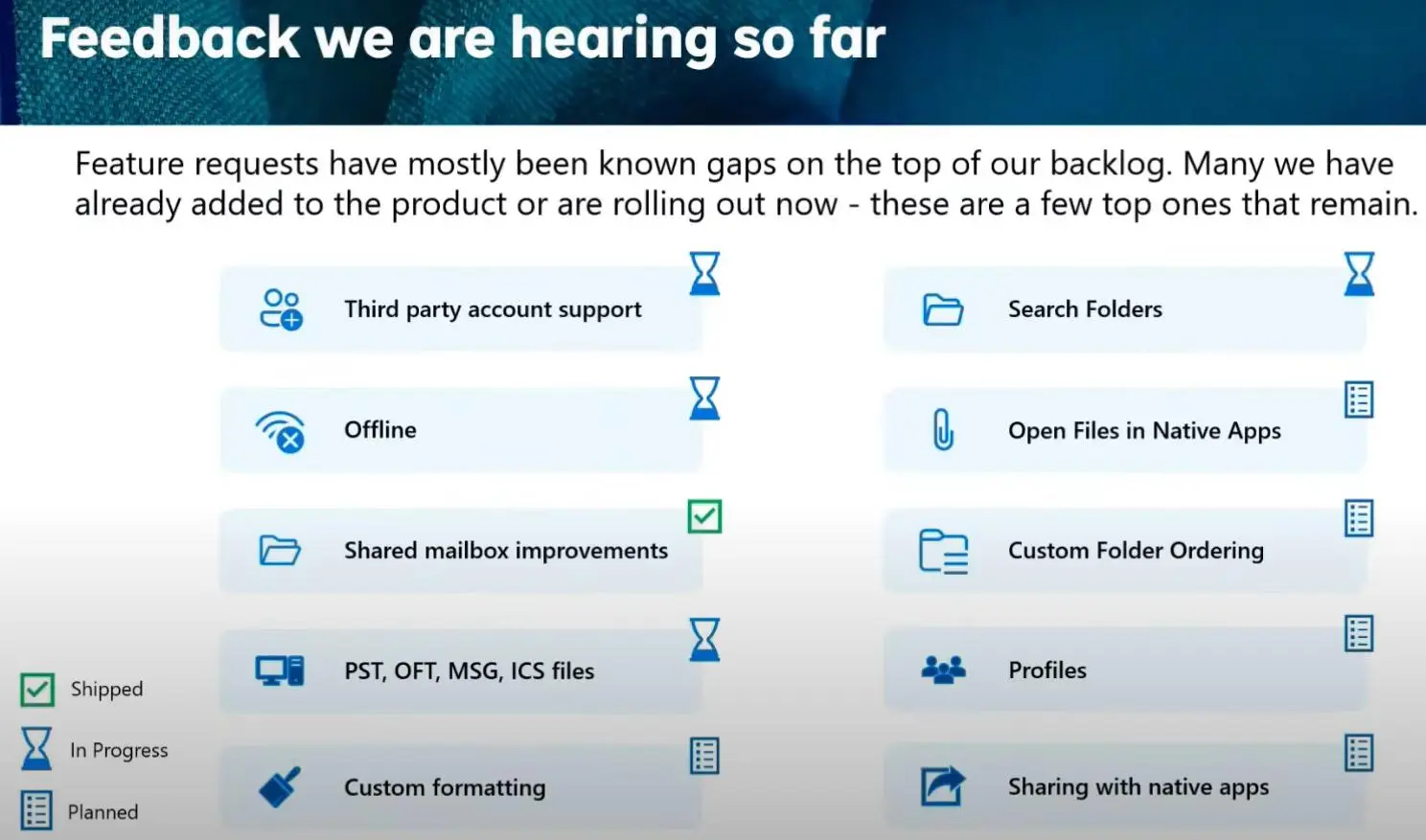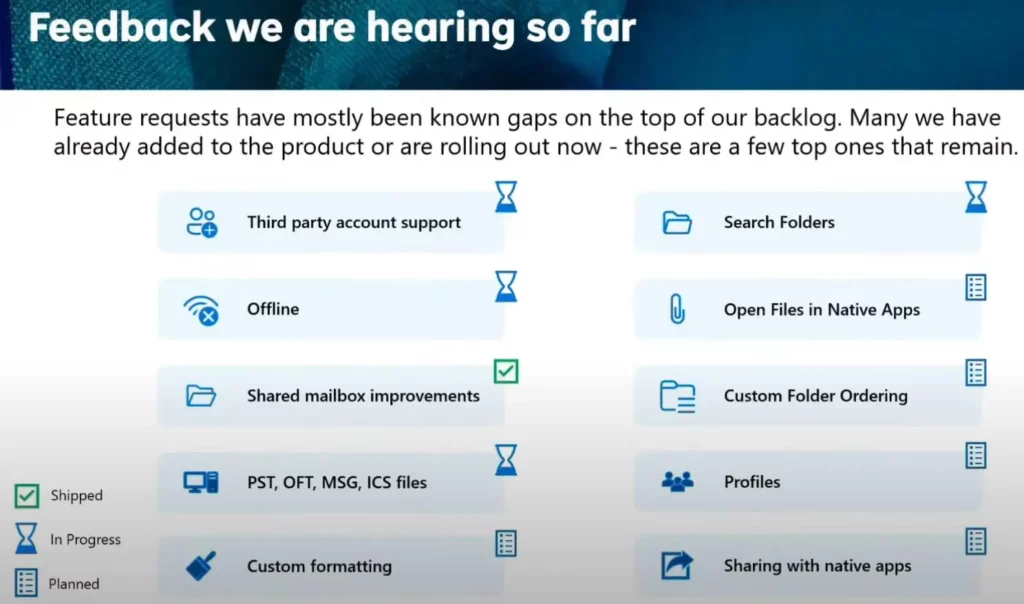 The first stage involves microsoft giving users an advanced chance to try the app at their place. Within the familiar interface of the classic Outlook, a prompt in Universal Mail and Calendar invites users to test out the new Outlook. The application refreshes once the switch is activated, unveiling the all-new experience.
| Opt-In"Preview" | Opt-Out | Cutover |
| --- | --- | --- |
| Offer a preview to early adopters and use feedback to evolve it to be ready for larger audiences. | Everyone defaults to the new experience but has the option to go back to Classic(and tell us why they need to) | The Option to "go back" is removed for eligible users(determined by ring and tenant) |
New Unified Outlook Experience Overview – Table 3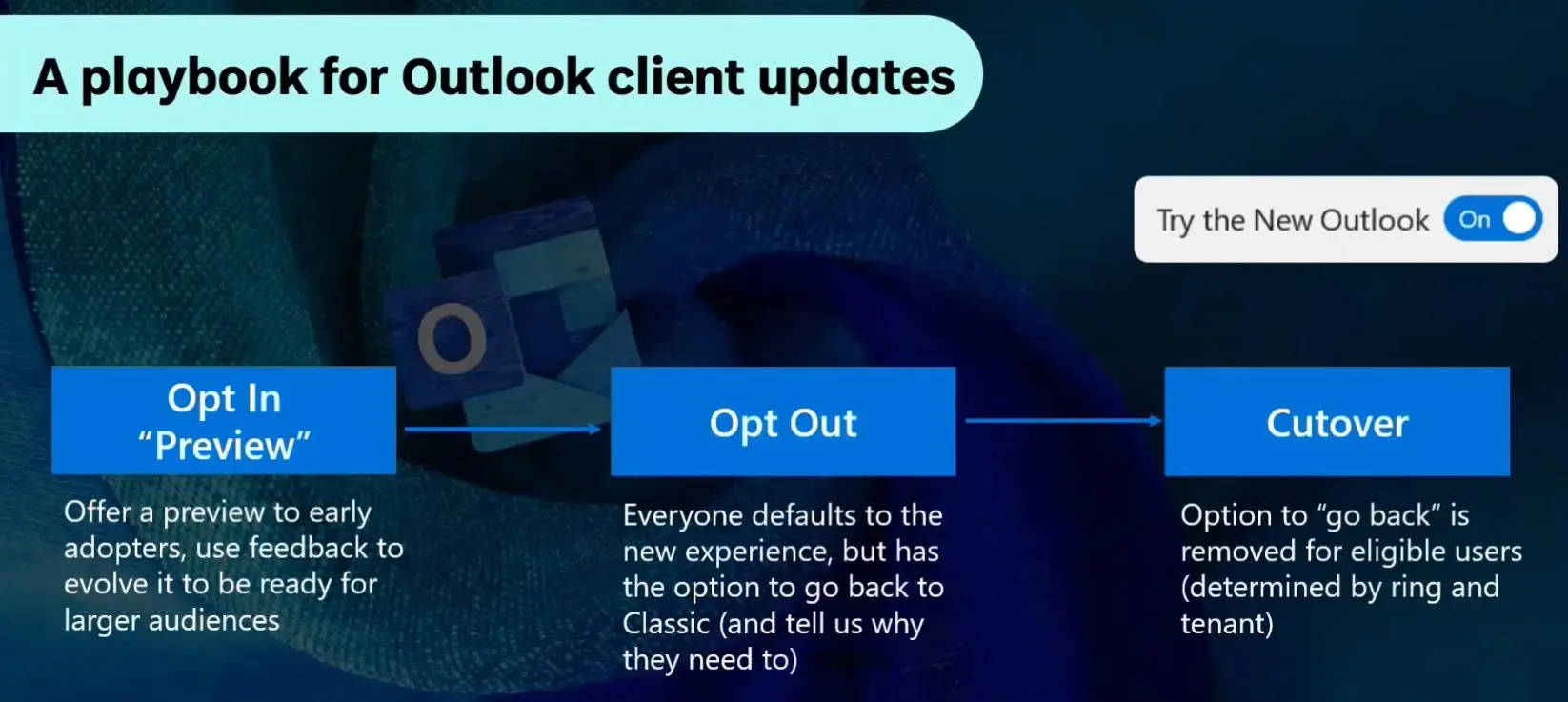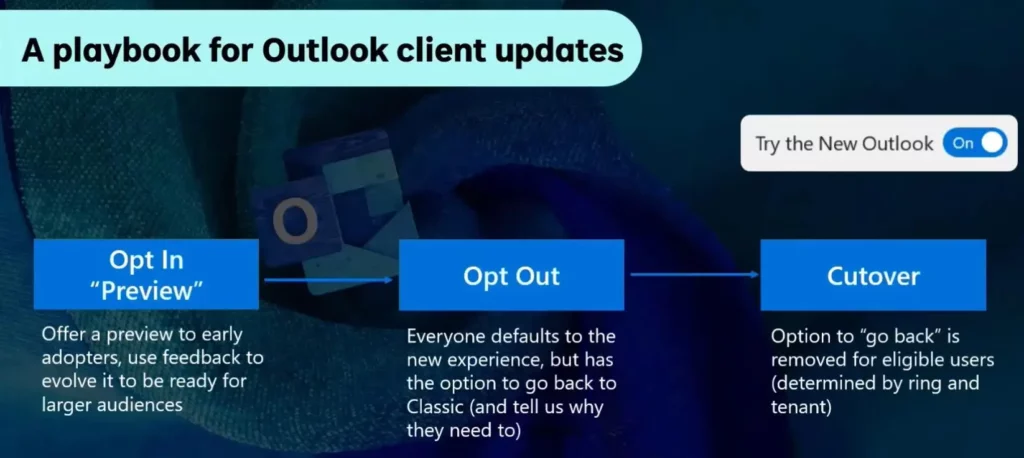 Outlook for Macs
In the displayed window, you can observe an instance of Mac Outlook. The Beta opt-in for the new Mac Outlook commenced in November 2019, only in February last year. In February 2022, it got its production opt-out.
| Dates | Outlook for Macs |
| --- | --- |
| Nov'19 | Beta Opt-in |
| Jul'20 | Preview Opt-in |
| Sep'20 | Production Opt-in |
| Sep'20 | Beta Opt-out |
| Apr'21 | Preview Opt-out |
| Feb'22 | Production Opt-out |
New Unified Outlook Experience Overview – Table 4


Notification of Disruptive Change
Microsoft ensures a proactive approach towards any potentially disruptive changes by providing at least one year's notice before the implementation. This advanced notification is communicated through the Message Centre, allowing users to prepare for and adapt to the forthcoming alterations adequately.
This policy underscores Microsoft's commitment to facilitating a smooth transition and minimizing any unforeseen disruptions for its users.


The screenshot below shows the significant importance as it signifies Microsoft's forthcoming provision of a tool designed to facilitate the management of this process. This tool is anticipated to be crucial in aiding users in effectively navigating and overseeing the associated tasks and responsibilities. The timeline includes the following.
Notification will occur at least one year before production opt-out.
Microsoft will not move to opt-out until major functional gaps are addressed.
Please start earlier! Microsoft wants to hear your feedback
Please start earlier! Microsoft will give you the tools.
If it's clear you need more time, please engage with your support contacts.
Support can help develop a personalized timeline and secure extensions for your tenant.
Note: Classic Outlook is on a different timeline than Windows Mail & Calendar.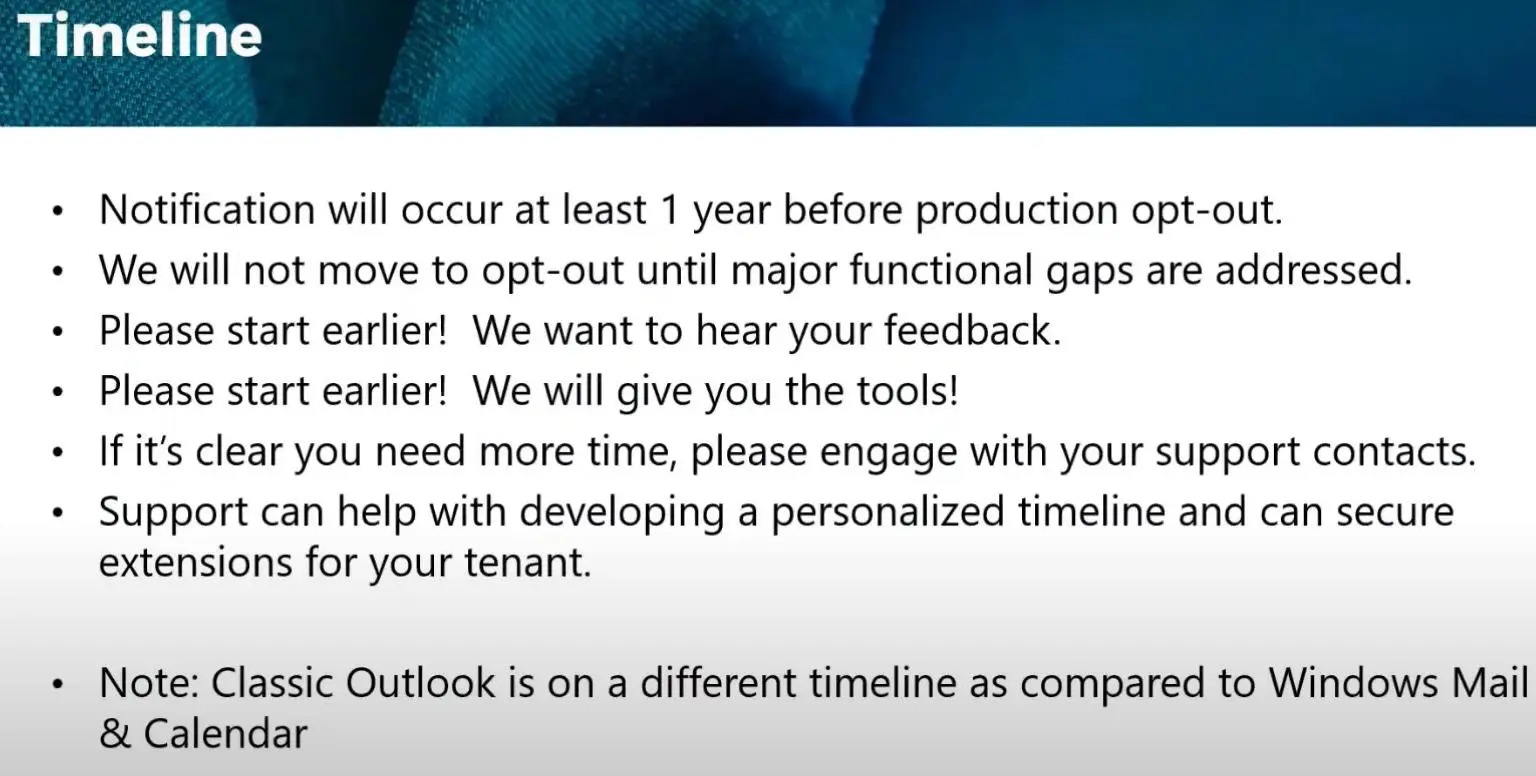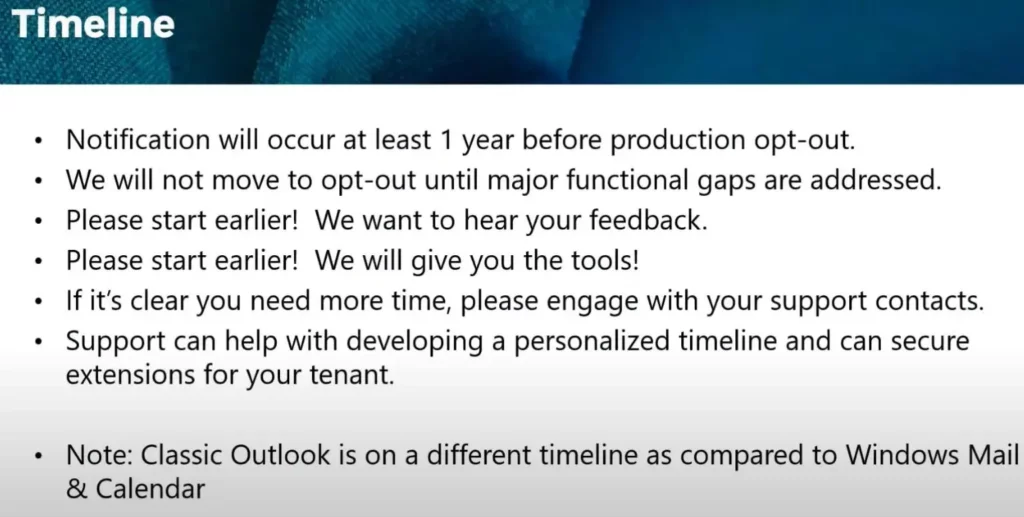 The Preview is Now Available to the Monthly Enterprise Channel
The preview is now available to the Monthly Enterprise Channel. The toggle will be available to users with supported accounts only. Admins can control the toggle's visibility via a registry value. Check out our post in the Message Center for more details.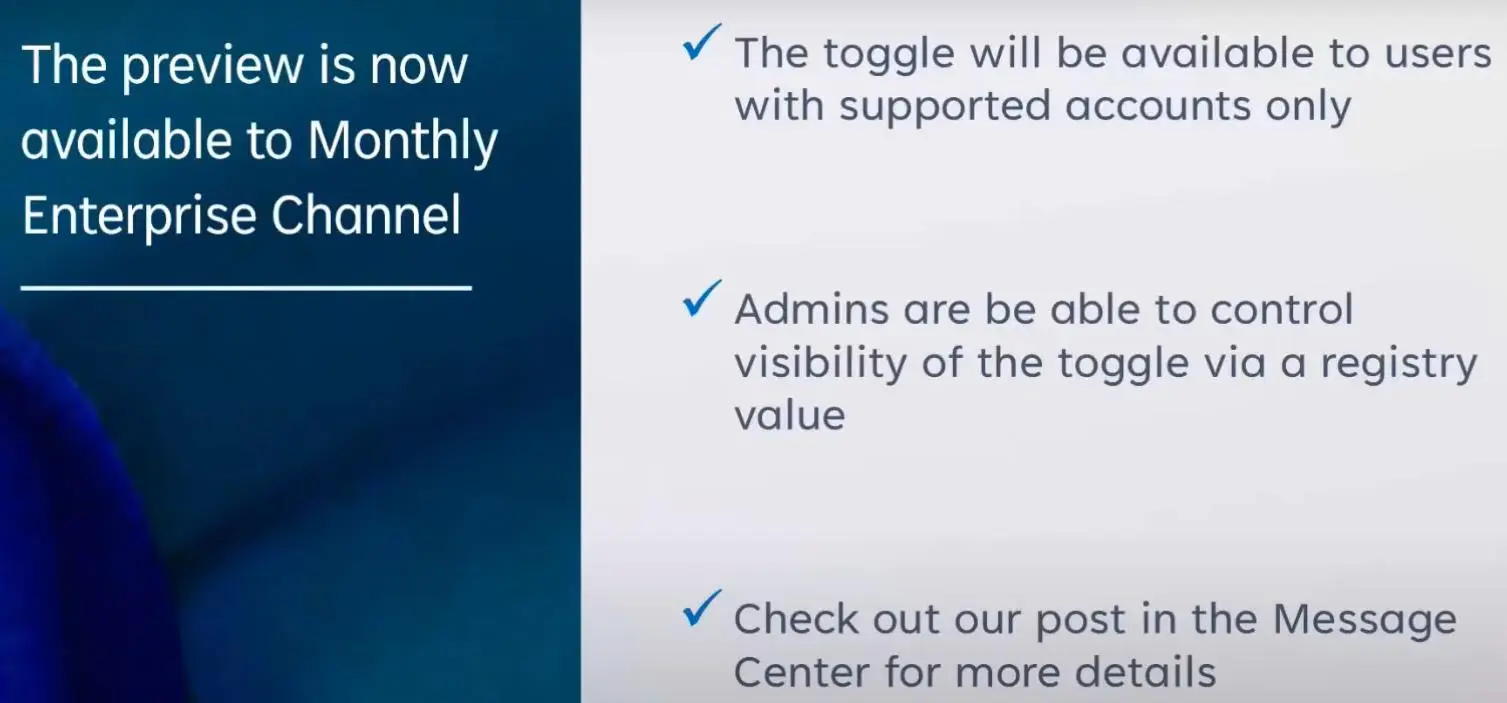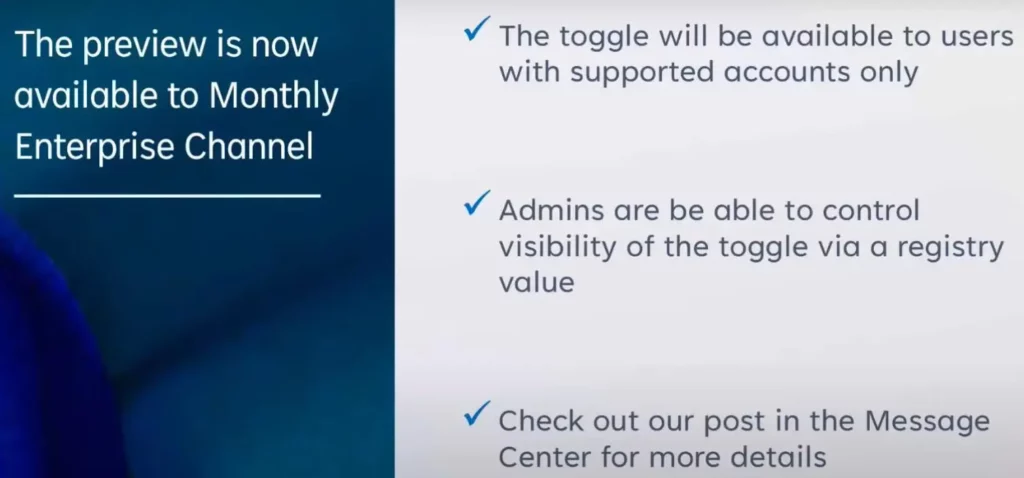 Let's start the early deployment controls such as Toggle Visibility, Application (Pre-)Installation, Default Toggle State (On/Off) and Default Mail Client. Please note that not all of these controls have been rolled out into production.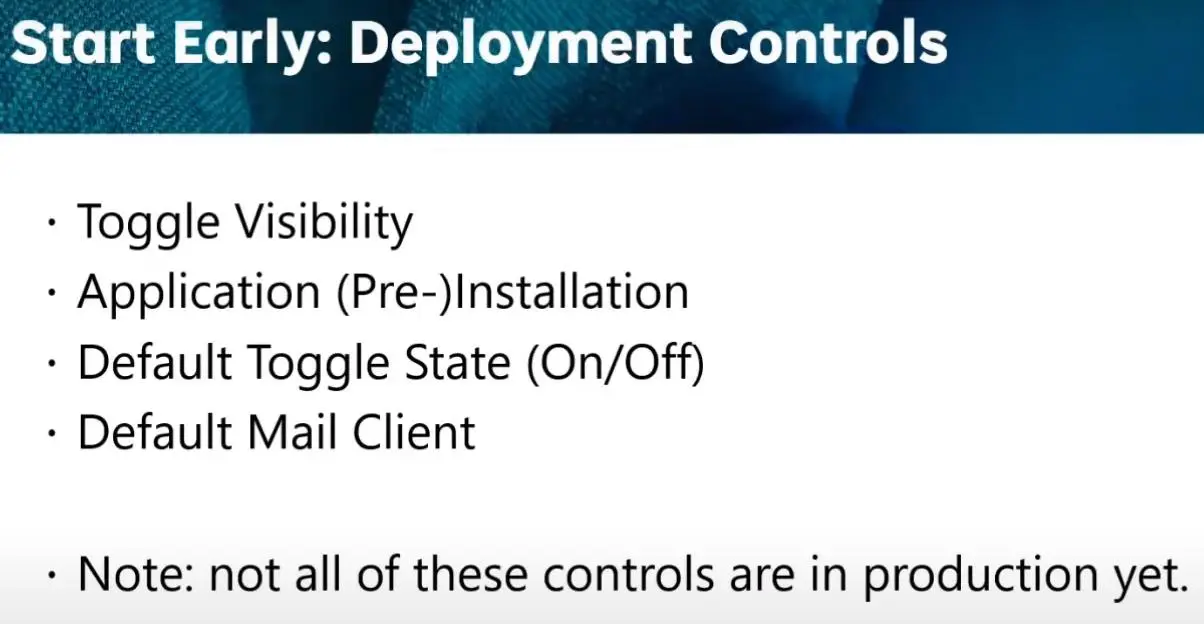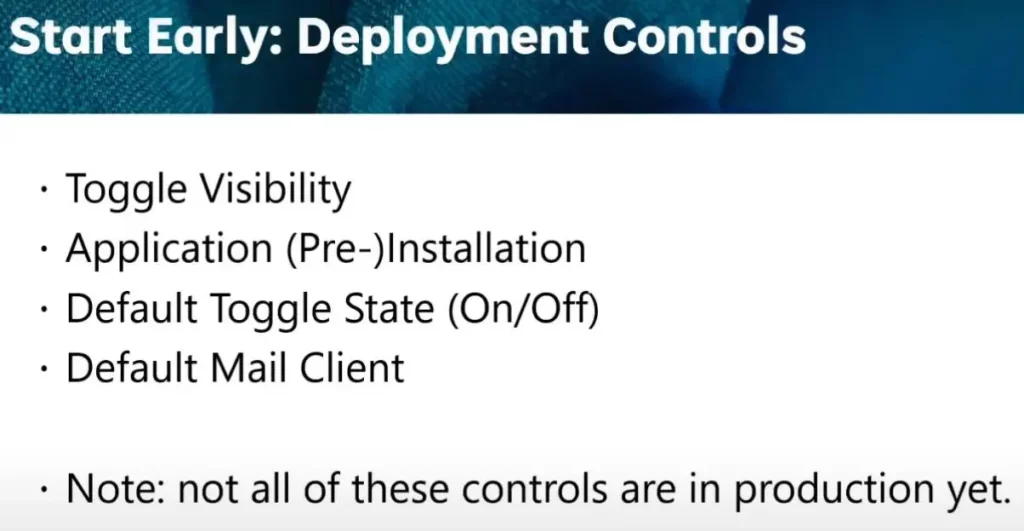 Outlook Blog – Microsoft Community Hub
Author
About the Author – Vidya is a computer enthusiast. She is here to share quick tips and tricks with Windows 11 or Windows 10 users. She loves writing on Windows 11 and related technologies. She is also keen to find solutions and write about day-to-day tech problems.