Many of you attended the Webinar on upskilling the SCCM admins in the Cloud Era. This post is the follow-up post to let you know the details about the Webinar.
If you are interested in watching the Webinar recording, you are in the correct place. SCCM in Cloud Era!!
Introduction
The Webinar's theme was to upskill the SCCM admin in the cloud era. Do you still wonder whether SCCM is dead? I would recommend reading the post "Is SCCM Dead?NO!Microsoft SCCM Intune Roadmap?."
NOTE! – But don't run away from Intune learning. Keep learning new technologies and don't see SCCM not going away as an excuse for not learning Intune. More details Intune Training for SCCM Admins.

How can SCCM help IT admins start the journey towards the Azure cloud?
How SCCM can help with this journey
etc… (watch the recording for more information :))
Content – SCCM in Cloud Era
The content of the Webinar is explained in the post. You can learn more details about the following features from the webinar recording. Let's know what is there for SCCM in Cloud Era?
Co-Management Overview
Cloud Management Gateway (CMG) Benefits
Desktop Analytics Integration
Azure AD User Group Discovery & Azure AD User Discovery
SCCM Collection Sync with Azure AD Group
SCCM Collection Sync with Azure AD Group
I have demo'ed many things in the Webinar. I wanted to highlight here is SCCM collection sync with Azure AD Groups. I have a video post that explains this feature in detail.
I would recommend reading the video and blog post to get more details. Also, if you want to watch the LIVE demo check out the webinar recording below⏬⏬⏬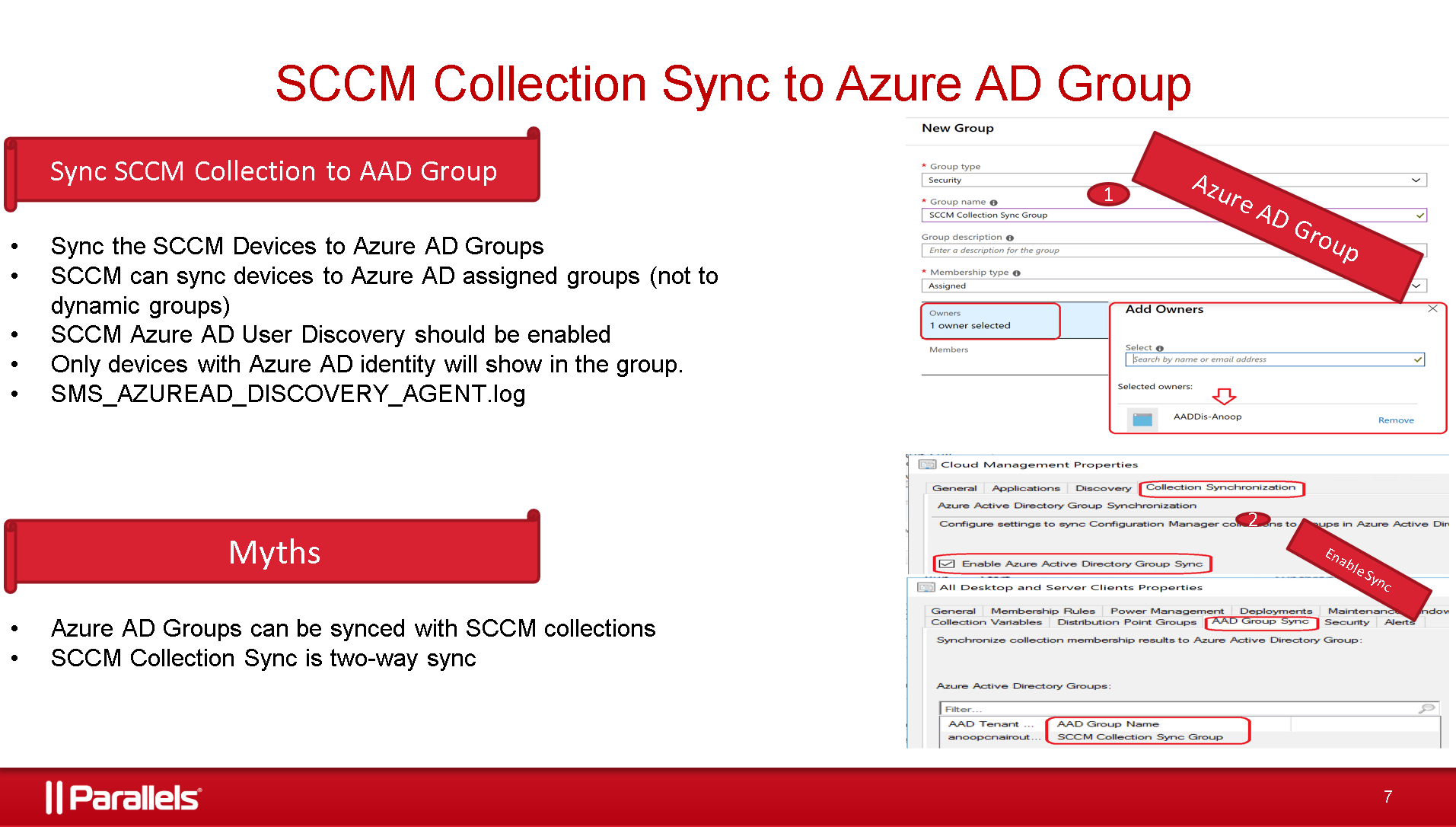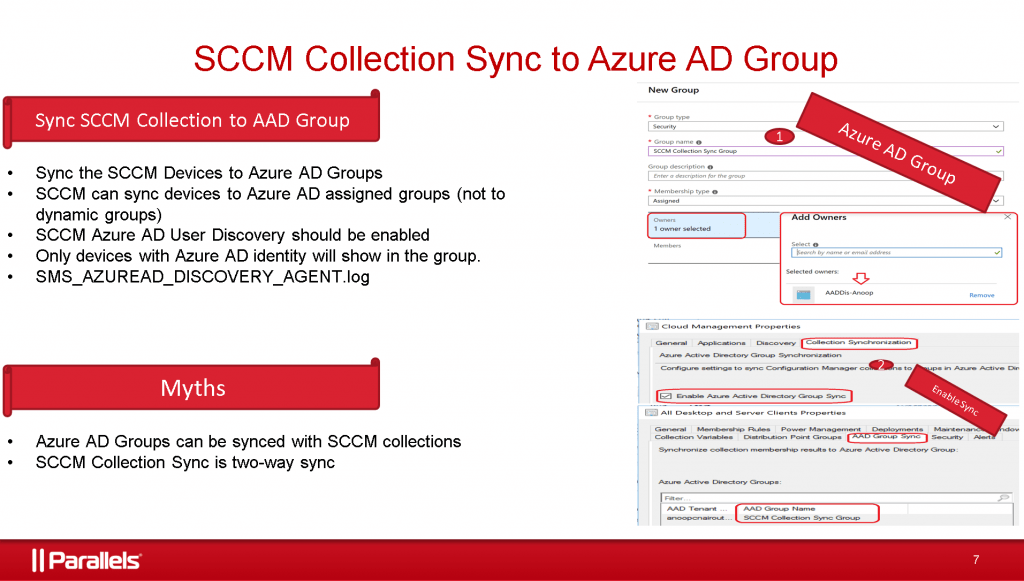 Webinar Recording
Check out the following links to watch the recording of the Upskill SCCM Admins SCCM in the Cloud Era webinar.

▶▶▶▶ https://go.parallels.com/Anoop/Webinar
Resources