Microsoft released the latest version of SCCM 1802 in the fast ring. I recommend reading more about the latest production version of SCCM CB 1802 and step by step upgrade guide to get more details. Also, I believe SCCM CB 1802 helps organizations to keep their infra neat and clean with new management insight features. In this post, we can discuss the review of SCCM 1802 new features.
Video tutorial helps to find out the real world experience of SCCM 1802 new features.
Third Party Updates – SCCM 1802 New Feature
Enabling 3rd party update option will cause Software Update Point (SUP) to download signing certificate used by Windows Server Update Services (WSUS) for signing third party software updates. If this option is enabled along with software update client setting then, the following local group policy "Allow signed updates from an intranet Microsoft update service location" will get created on a local machine.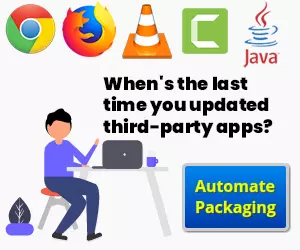 The client will be configured to allow signed third party updates and signing certificate will be installed in trusted publishers certificate store on clients.
Enable third (3rd) party update support on clients – Enabled configuration by allowing signed third party updates policy and installation of WSUS code signing certificate on clients.
Enable Third Party Software Update
Duplicate Hardware Identifiers Improvement –  SCCM 1802 New Feature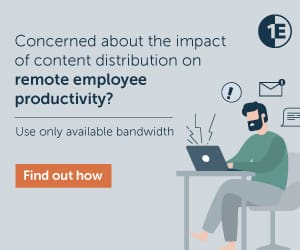 Navigate through SCCM console Administration – Site Configuration – Sites -Hierarchy Settings Properties – Client Approval and Conflicting Records
Some hardware is known to have duplicate IDs. Add them to the list for SCCM to ignore these hardware IDs for the purpose of PXE boot and client registration.
Add Duplicate Hardware ID – Specify the type of hardware ID and the value to include as a known duplicate. This ID will be ignored for PXE and client registration.
1. MAC address (12 hex characters)
2. SMBIOS GUID (32 hex characters)
Console Experience – SCCM 1802 Features
Primary User assigned to a device is available in SCCM CB 1802 console. Navigate Assets and Compliance – Overview – Devices – Primary User(s).
Encryption Options – SCCM CB 1802 New Features
Configure the signing and encryption requirements for client computers when they communicate with the SCCM site server. SCCM Client always signs their client identification when they communicate with the Application Catalog website.
Require Signing -Enabled by Default -This option requires that when clients send data to management points, it's signed.
Require SHA-256 -Enabled by Default – When clients sign data and communicate with site systems by using HTTP. This option requires the client to use SHA-256 to sign the data. The client must support the SHA-256 hash algorithm to use this option. This option applies to clients that do not use PKI certificates.
Use Encryption – NOT enabled by default – This option uses 3DES to encrypt the SCCM client inventory data and state messages that are sent to the Management Points.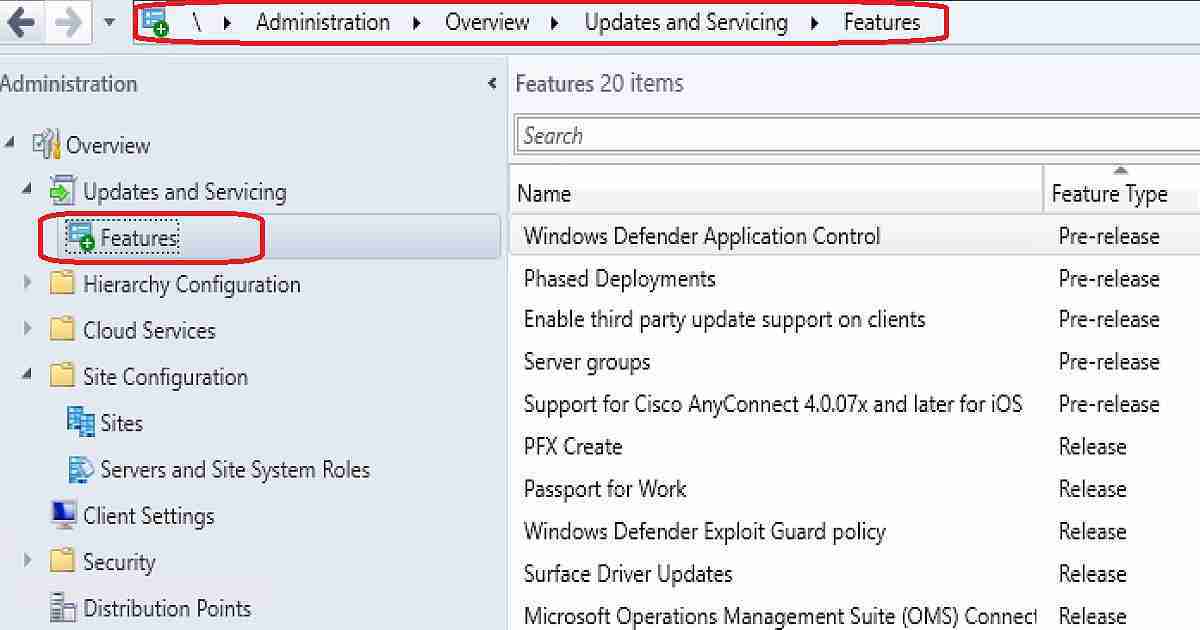 Site infrastructure Improvements – SCCM 1802 New Features
Reassign distribution point
Configure Windows Delivery Optimization(DO) to use SCCM boundary groups (Client Settings option)
Support for Windows 10 ARM64 devices
Improved support for CNG certificates
Boundary group fallback for management points
Cloud distribution point site affinity
Client Management Improvements – SCCM CB 1802 New Features
Cloud management gateway support for Azure Resource Manager
Configure hardware inventory to collect strings larger than 255 characters
Surface device dashboard
Primary User Details in SCCM console
Change in the Configuration Manager client install – No Silverlight installed
Application Management Improvements – SCCM CB 1802 New Features
Allow user interaction when installing an application
Do not automatically upgrade superseded applications
Approve application requests for users per device
Run scripts improvements
SCCM CB Operating System Deployment Improvements
Windows 10 in-place upgrade task sequence via SCCM cloud management gateway (CMG)
Improvements to Windows 10 in-place upgrade task sequence
Improvements to operating system deployment
Deployment templates for task sequences
Phased deployments for task sequences
Software Center Changes –  SCCM CB 1802 New Features
Install multiple applications in Software Center
Use Software Center to browse and install user-available applications on Azure AD-joined devices
Hide installed applications in Software Center
Hide unapproved applications in Software Center
Software Center shows user additional compliance information
SCCM 1802 – Site System Server Roles
Distribution Point
Management Point
Service Connection Point
Site Database Server
Application Catalog Web service point
Application Catalog Website Point
Asset Intelligence Synchronization point
Certificate Registration Point
Cloud Management Gateway Connection Point
Data Warehouse Service Point
Endpoint Protection Point
Enrollment point
Enrollment Proxy point
Fallback status point
Reporting Services Point
Software Update point
State Migration Point
Resources:
Now Available: Update 1802 for SCCM Current Branch – here
What's new in version 1802 of System Center Configuration Manager CB – here