In this post, let's learn some of the SCCM admin web console options. I shall go through the overview of SoftwareCentral SCCM admin web console features with several positions. This post is the first one in this series!
Why SoftwareCenter?
You know I'm a big fan of SCCM web consoles. I have done a couple of other reviews before. I felt SoftwareCentral is a matured product if I look from the SCCM functionality perspective.
More Details about ▶▶▶ https://www.softwarecentral.com/
NOTE! – SoftwareCentral Cloud is another progressive step towards the cloudification and mobile version of SoftwareCentral (I would love to see the PWA version of SoftwareCentral).

The following are some of the highlights of the SoftwareCenter. I will try to cover some of these in this series of blog posts.
A simple web-driven interface
Create custom security roles (personas)
Create Application Templates (tight integration with other packaging products)
Options to create Device Templates with variables.
Enable Helpdesk and Supports to do common SCCM operations
Enable end-users to order software for their devices
Assist SCCM admins in standardizing their daily operations
Make sure that the SCCM server is the owner of all important data (Designed as per Microsoft supported way)
Installation
Installing SoftwareCentral is easy peasy. You need to follow the step-by-step documentation provided by "Installing SoftwareCentral Overview."
NOTE! Ensure you have completed all the prerequisites documented in the chapter Prerequisites for SoftwareCentral". As part of the prerequisite, the users, AD-groups, and databases.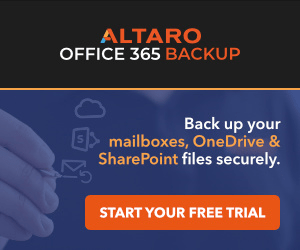 Custom Security Personas
You can create custom personas profiles (Security Roles) in SoftwareCentral. Select your role from the following personas:

SoftwareCentral Administrators
European Service Desk
Helpdesk
Onsite Support
Servicedesk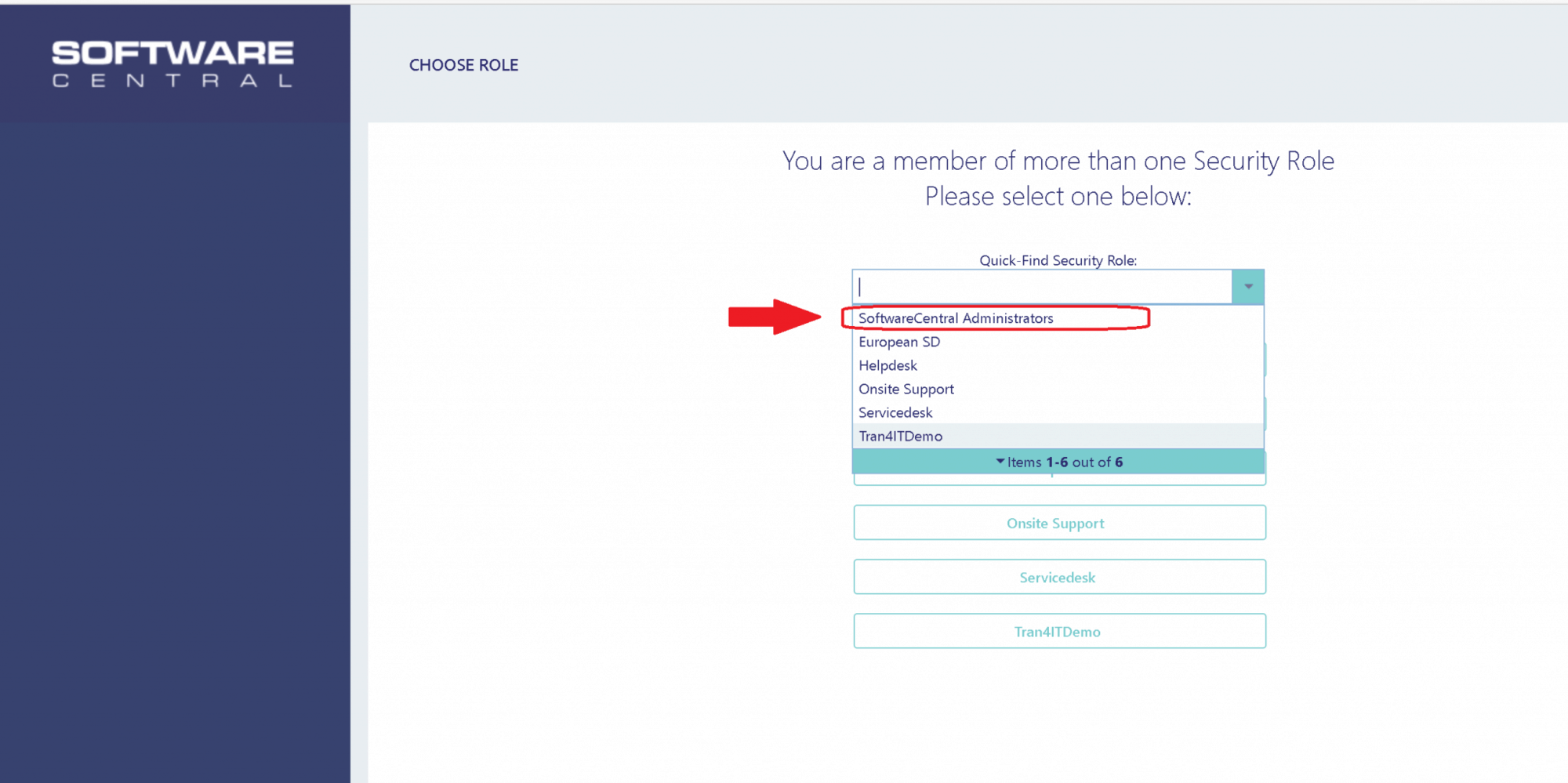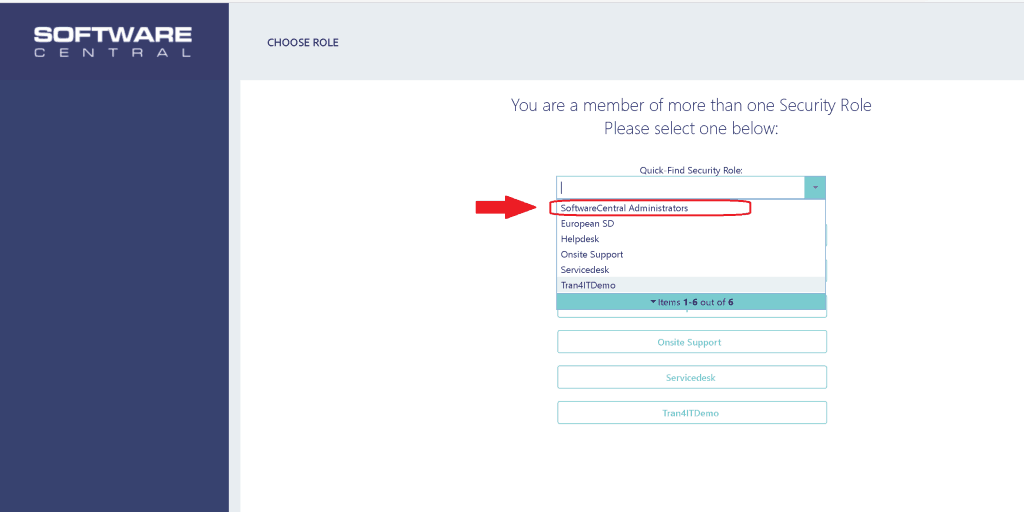 Administrator View SoftwareCentral
I feel 1) Devices and 2) Applications are the favorite features set of SoftwareCentral. As you can see in the screenshot below, there are many other functionalities built-in to SoftwareCentral listed below:
Patches
Licenses
Settings
Logs
Etc…
NOTE! – You can customize the following buttons with SoftwareCentral Design HTA documentation.


Create New Computer Template
One of my favorite workloads in this tool is creating new templates. You have many useful options for creating templates with different requirements.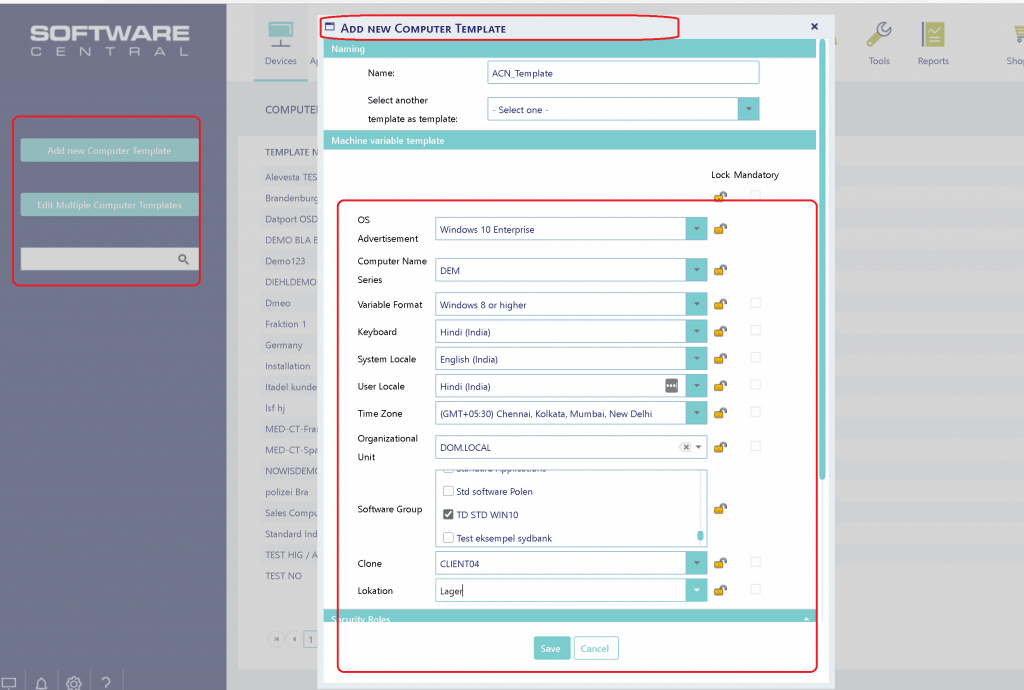 Application Templates
I felt the SCCM application template option (Settings button) available in SoftwareCentral makes SCCM admins/application owners' lives more comfortable.
Once the application template is agreed upon and defined, it's a straightforward task for Level 1 or Level 2 teams to create SCCM applications!
With application templates, you can define all the main characteristics like:
Deployment Types (All the supported attributes)
Distribution Settings (Selection of DPs etc…)
Deployment Settings (Required/Available etc…)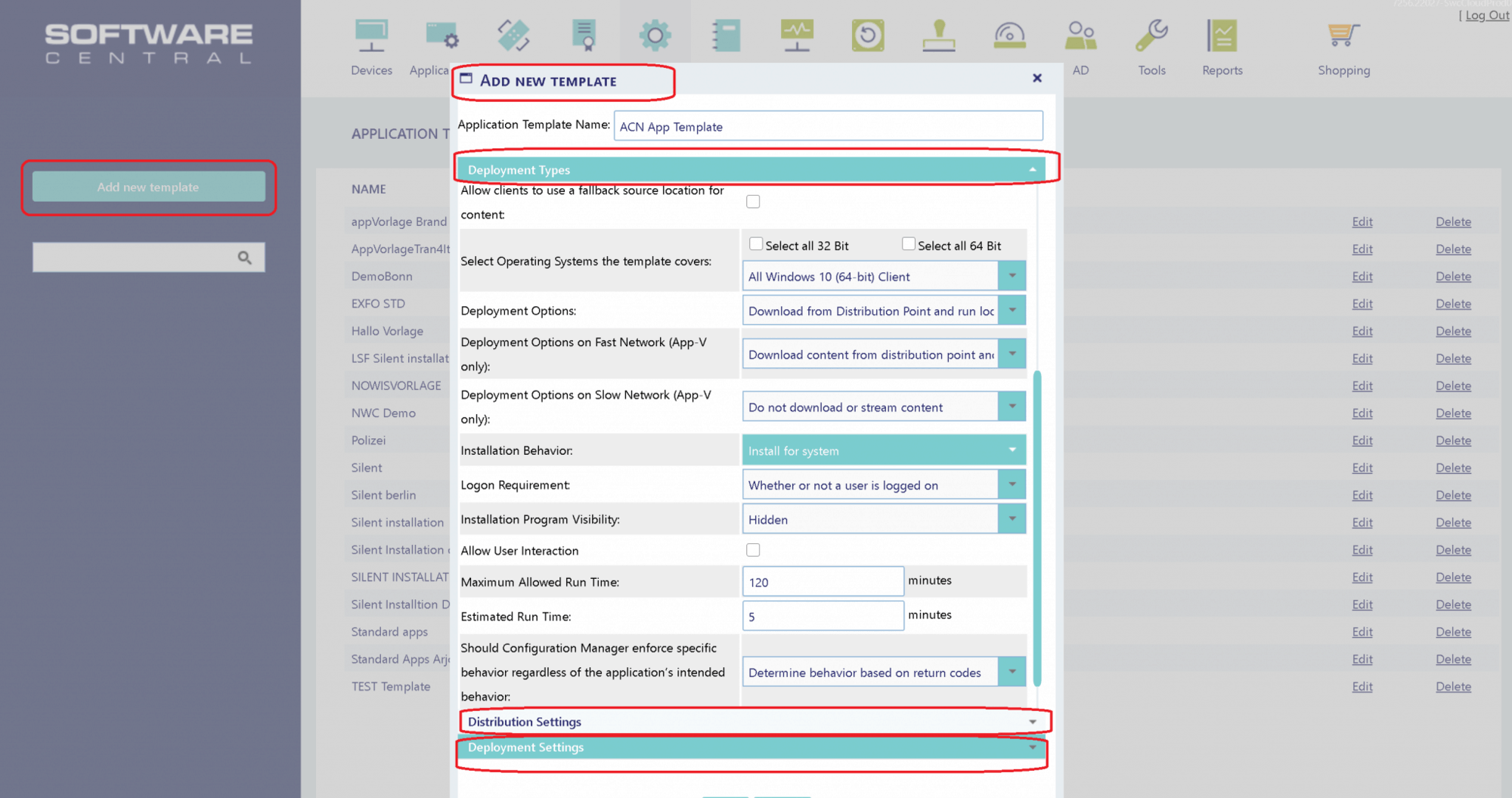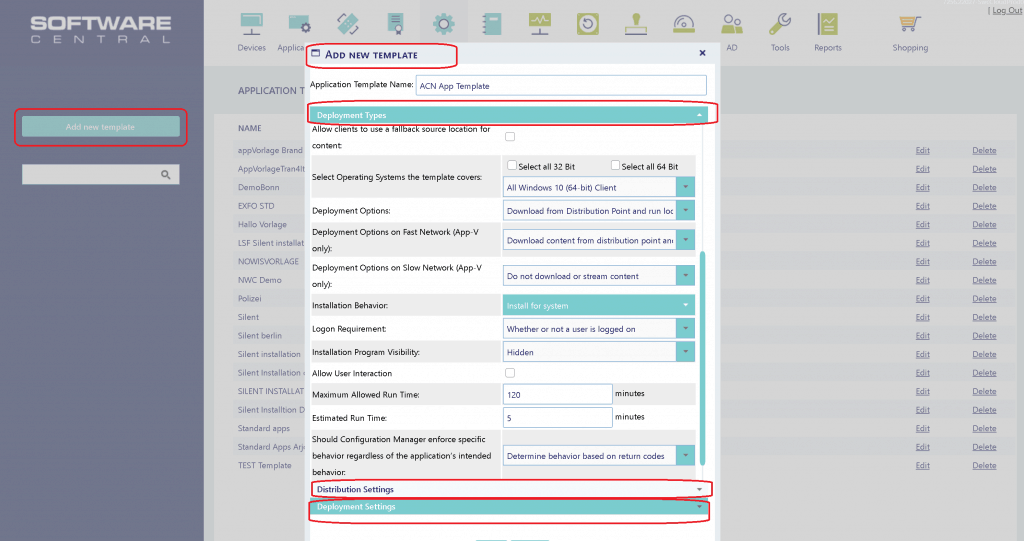 SoftwareCentral Notifications!
Initially, I thought, what is "this thing" popping up on the left side of the browser whenever I change something in the SoftwareCentral portal! After using the doorway for a couple of days, I feel the notification is useful in many scenarios.
NOTE! – You can view all notifications from the LOG button. The logging options of this tool are useful.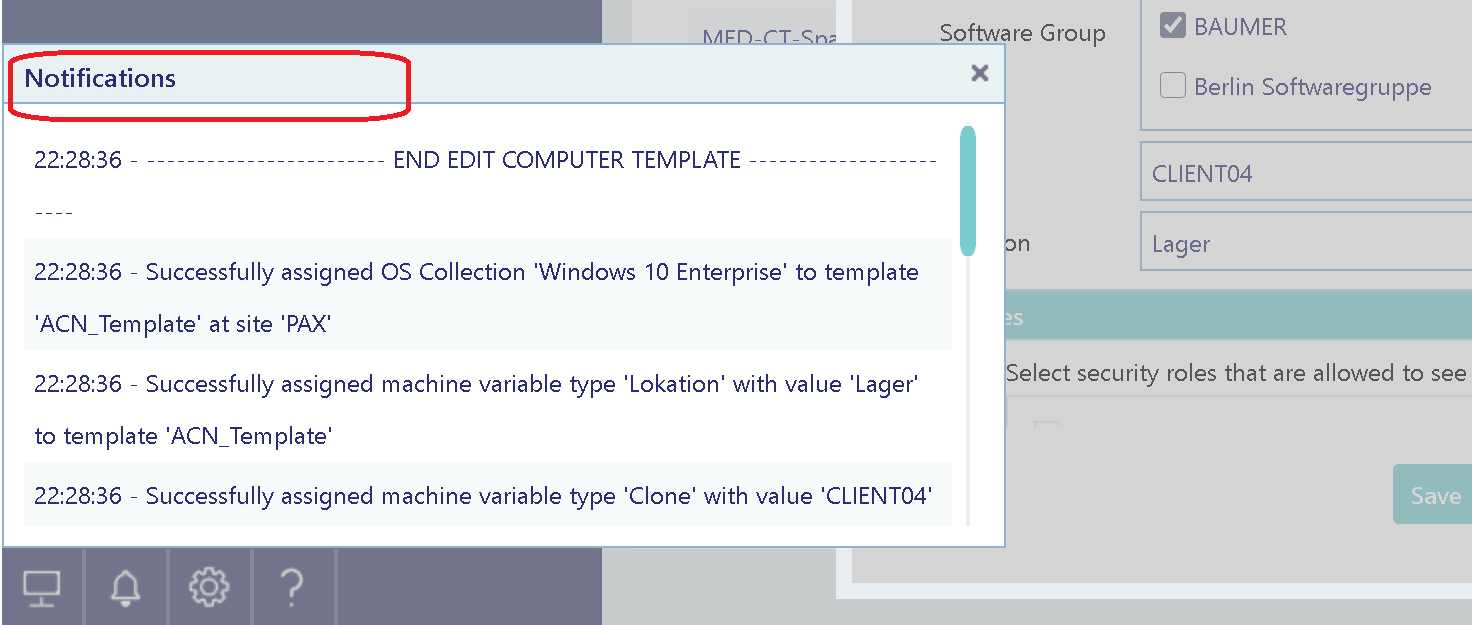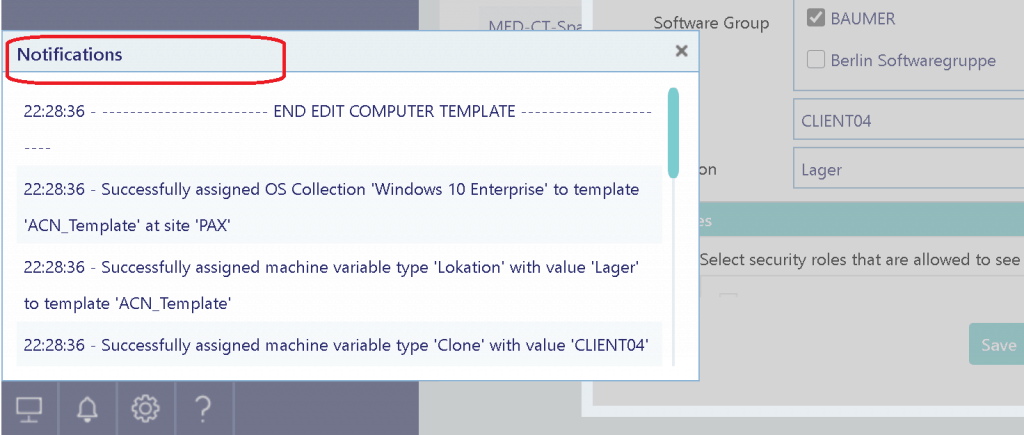 Following are some of the other features:
Deployment Monitor
Notifications
Settings
Help.
Helpdesk Persona – SoftwareCentral
I love the default persona available with the Helpdesk security profile. I feel it's far better to experience your helpdesk team.
Status
Software
Active Directory (AD)
Tools(Remote Control/Remote C$ access)


Dashboard
The dashboard options are useful, and a new section of the following dashboard is "Site Component Errors."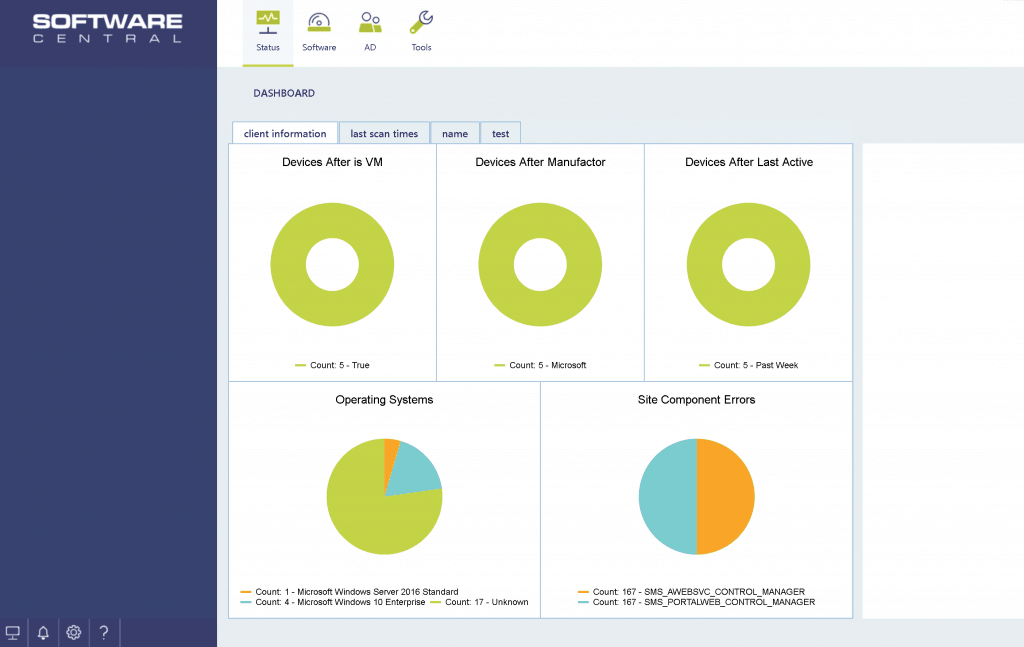 Active Directory UI for Helpdesk
Most of the organizations have AD infra. The helpdesk wanted access to Active Directory to create/check the AD user profile.
And SoftwareCentral provides an excellent value add to the helpdesk user experience with the following UI interface.
Other useful features: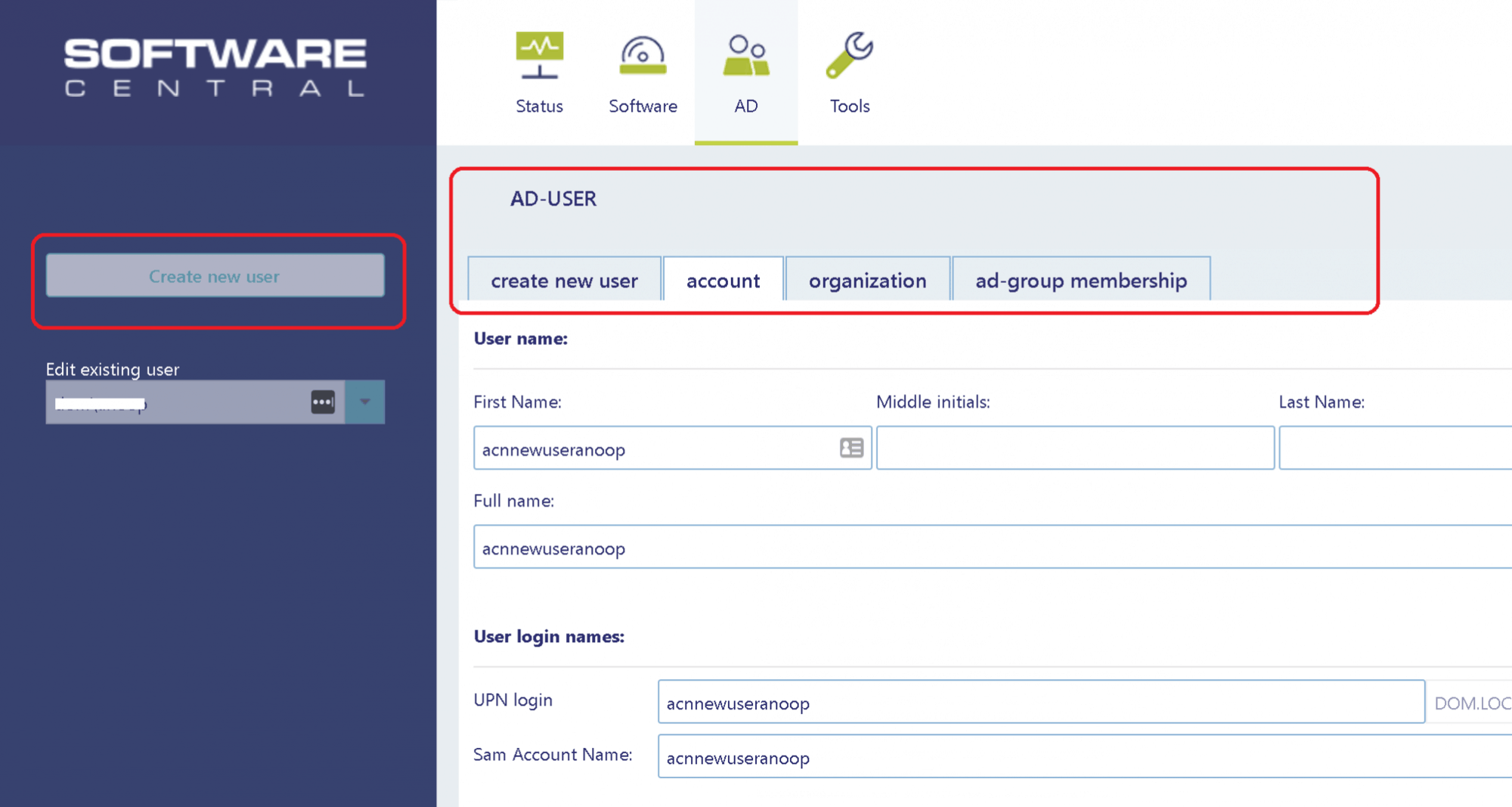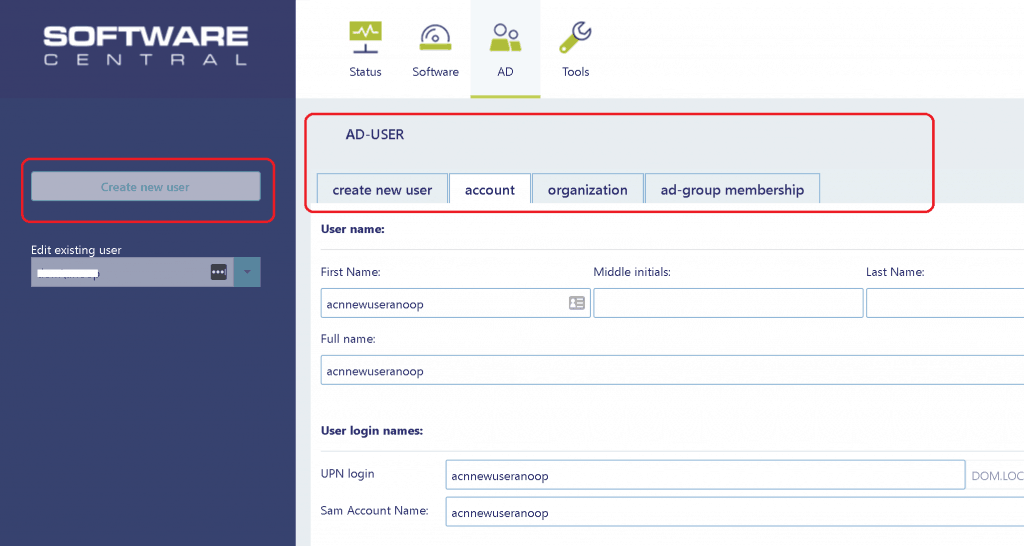 Remote Control Options
There are some exciting remote control options with SoftwareCentral. I love the additional information which helpdesk technicians can check about the devices/users.
SCCM Applications deployed to the device
SCCM App deployment status of that device
WMI health checks/Status
Ping Tests
etc…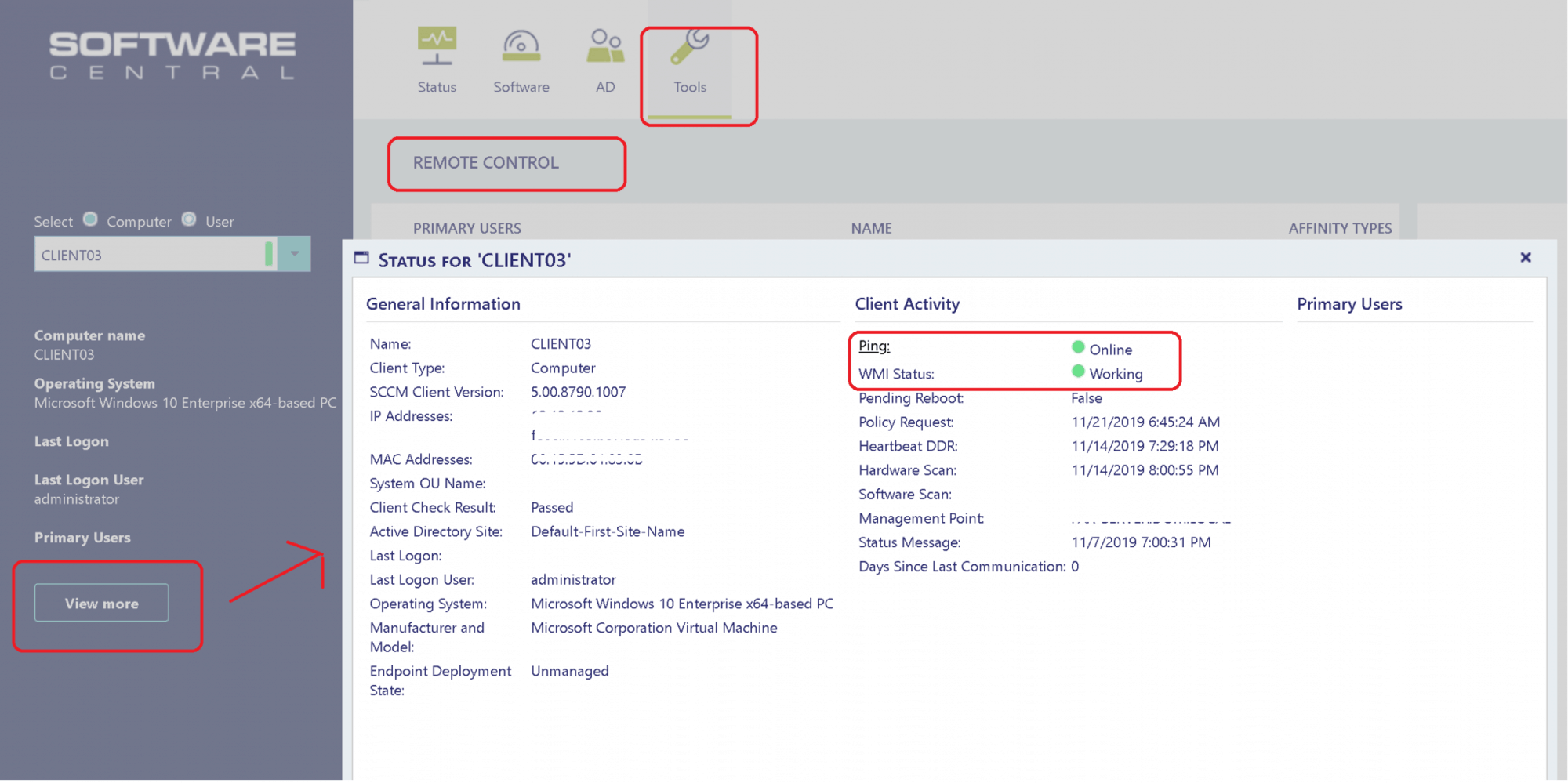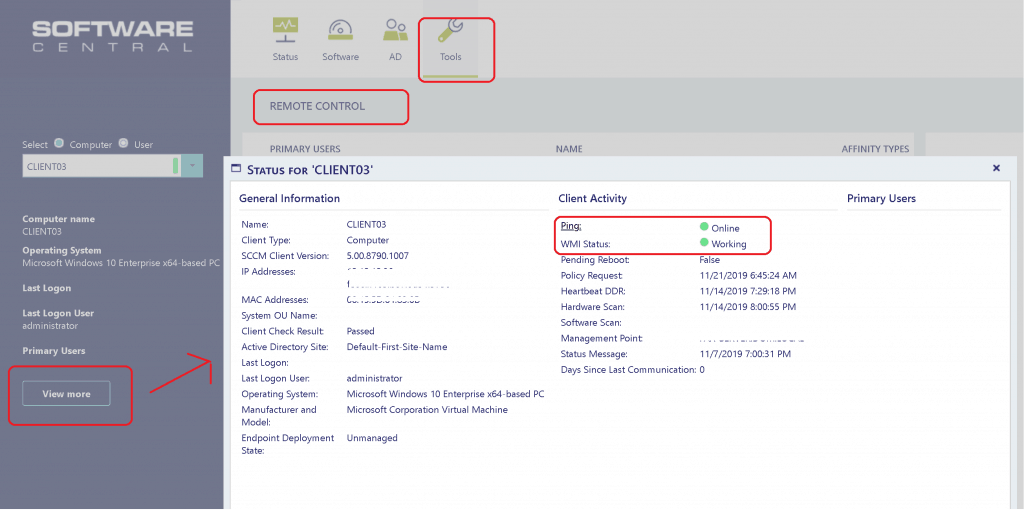 Resources