Let's learn to make user-friendly SCCM Application Deployment with Software Center Icon. Microsoft provides a lot of options for SCCM Applications to provide a better user experience. Most organizations use a software center for deploying the applications as available.
This helps to avoid a lot of overheads with required applications. Users can see all the available applications in the software center. Application deployments are deployed to devices managed through the configuration manager and available for users in the Software center based on installation behavior or requirement rules.
Applications are represented with an icon that provides information with icons users can quickly adapt to, making it more comfortable to use from the Software Center.
There are several ways to do this. If you want to provide a better end-user experience from Software Center, you can check more branding options in the below posts.

Related Posts 1. Customize ConfigMgr Software Center Appearance | Best Branding Options | SCCM 2. SCCM Software Center Custom Tab Setup | ConfigMgr | Best Options
How to Add an Application Icon
You can use the following procedure to add or change an icon associated with the selected application directly from the Properties pane of the Application node in the Configuration Manager Console.
Launch SCCM Console, Navigate to Software Library workspace, expand Application Management, and select the Applications node.
Important – Make sure you have collected or downloaded the Application manufacturer icon file (.ico) and copied it to SCCM shared folder. Once you have your icons ready, you can now add them to your applications in SCCM.
Select the existing application from the list if you want to specify an icon. Right-click on the application and select Properties.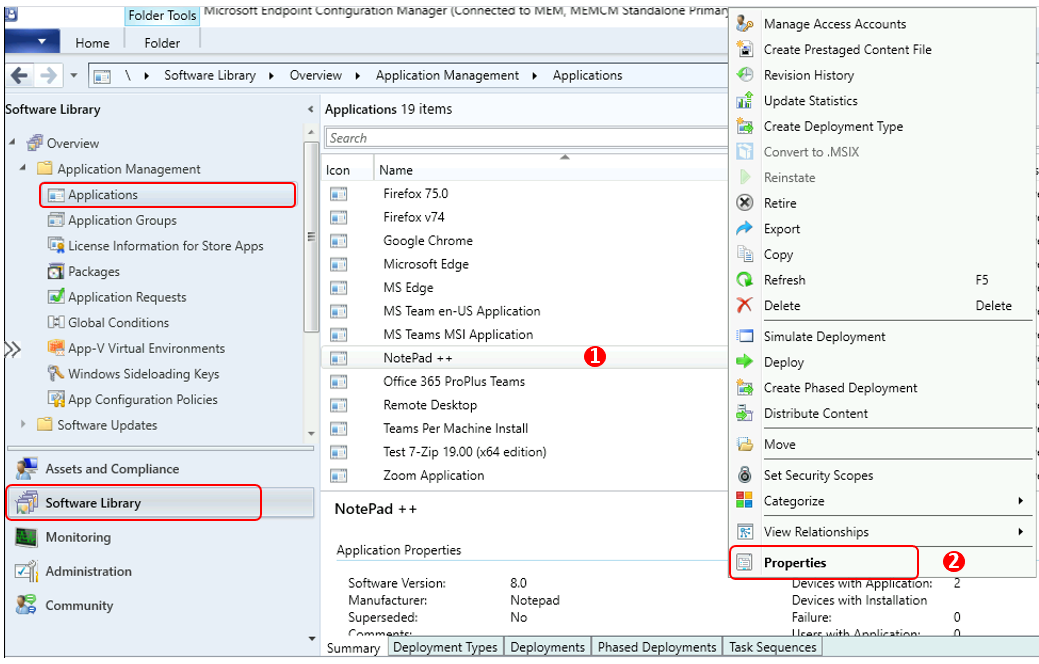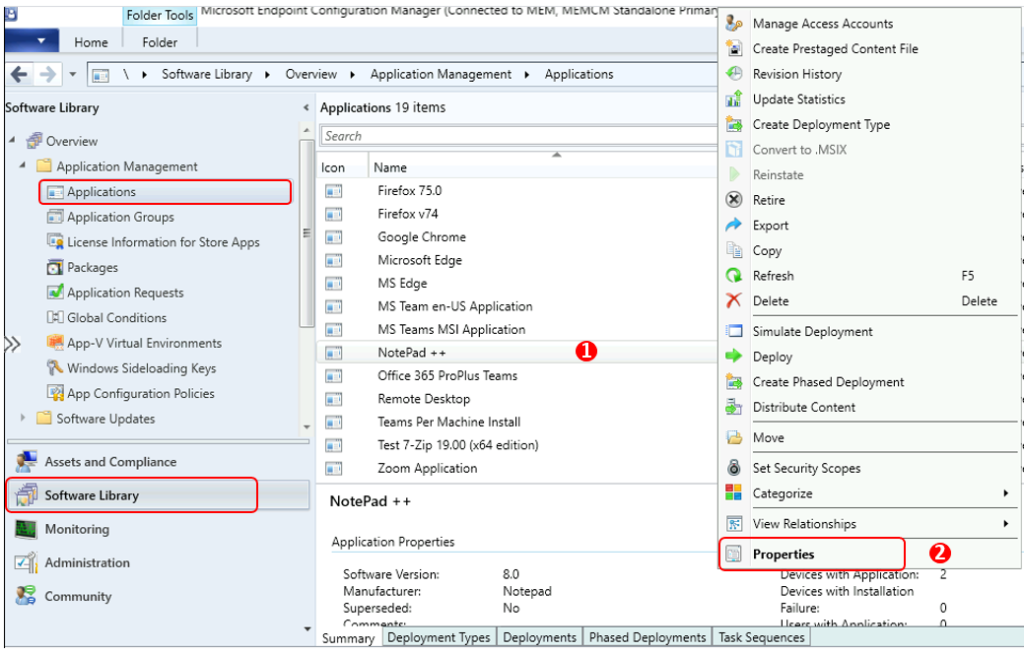 Move to the Software Center tab. Under Icon, select Browse to select an icon for this application. Icons can have pixel dimensions of up to 512×512.
Note – If you don't specify an icon, Configuration Manager uses a default icon as shown below.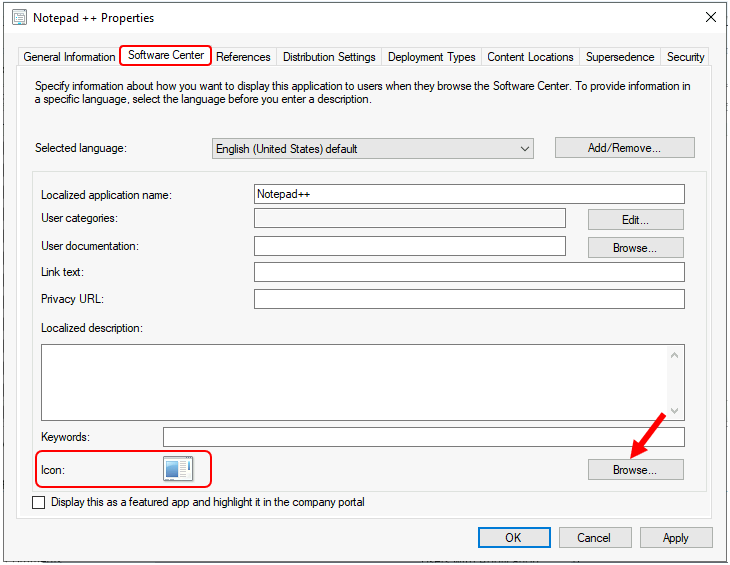 It's always best to keep your ico file inside the same package folder. Once you browse to the location, Select and click Open.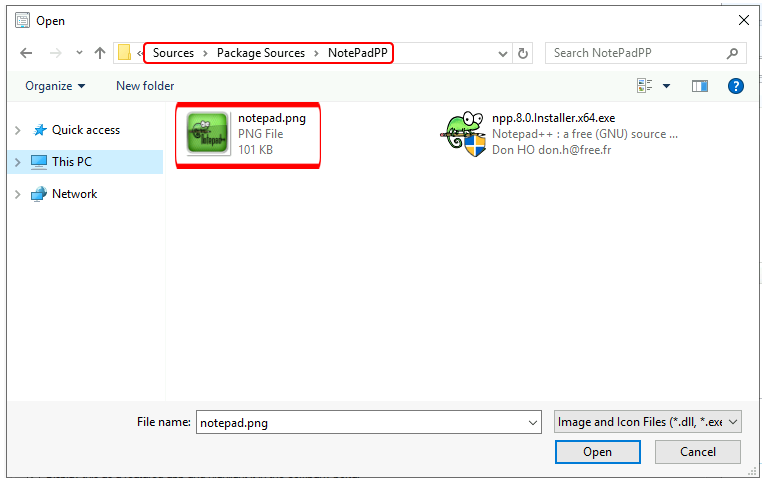 Once you have selected the icon file for your application, it should appear as shown below. Click Apply and OK to confirm.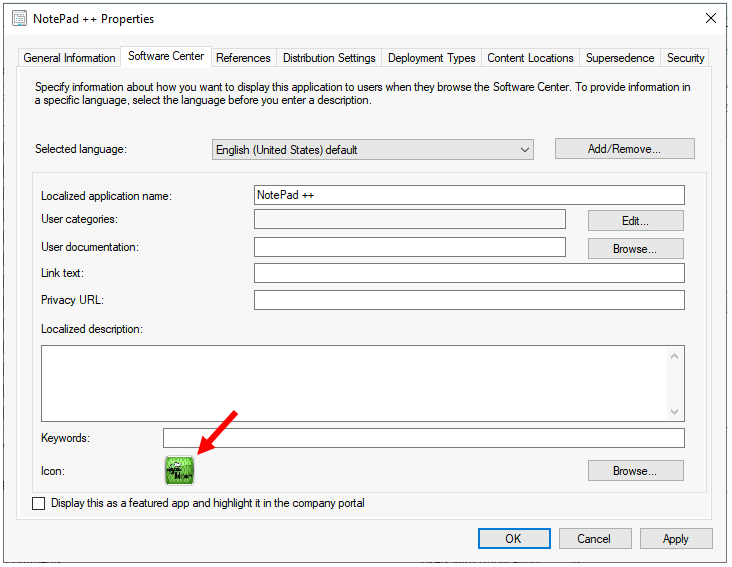 Add Icon from Create Application Wizard
To Create an Application, you use the following process then you have the option to add an icon for an application.
In the Configuration Manager console, go to the Software Library workspace, expand Application Management, and select the Applications node.
Select Create Application, and you select Manually specify the application information in the Create Application Wizard, after Specify General Information about the application.
On the Software Center page of the Create Application wizard, You can specify the icon for the application as shown below, and then finish all steps of the Create Application wizard.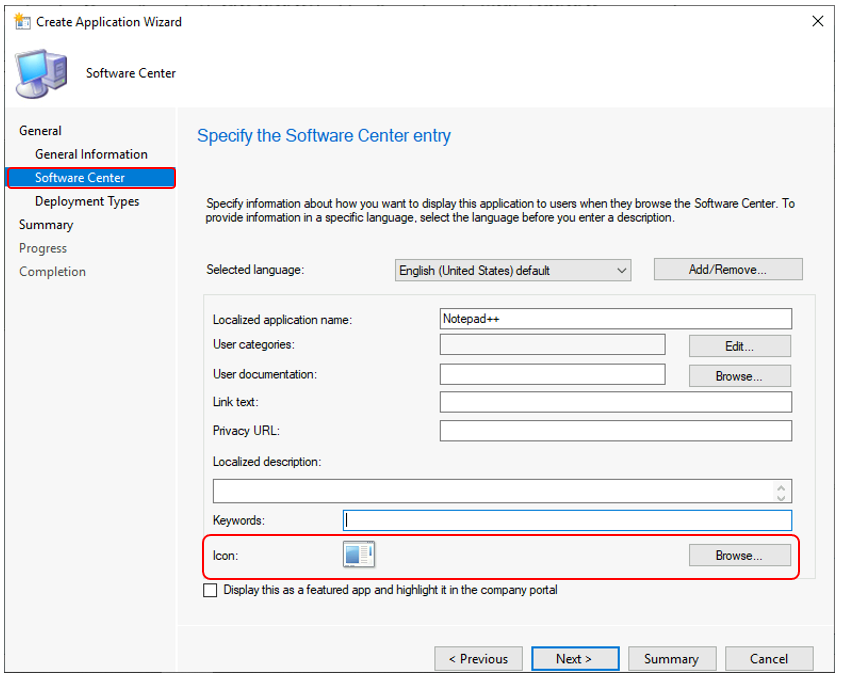 End-User Experience – SCCM Application with Software Center Icon
Let's check the end-user experience of the SCCM Software Center Applications tabs.
Launch Software Center on Windows Device that you manage.
Select the Applications tab to find and install applications that you deploy to you or this computer.
Here you see the application with the proper icon configured above, providing the best visibility about the application, making it more user-friendly to use from Software Center in the below screenshot.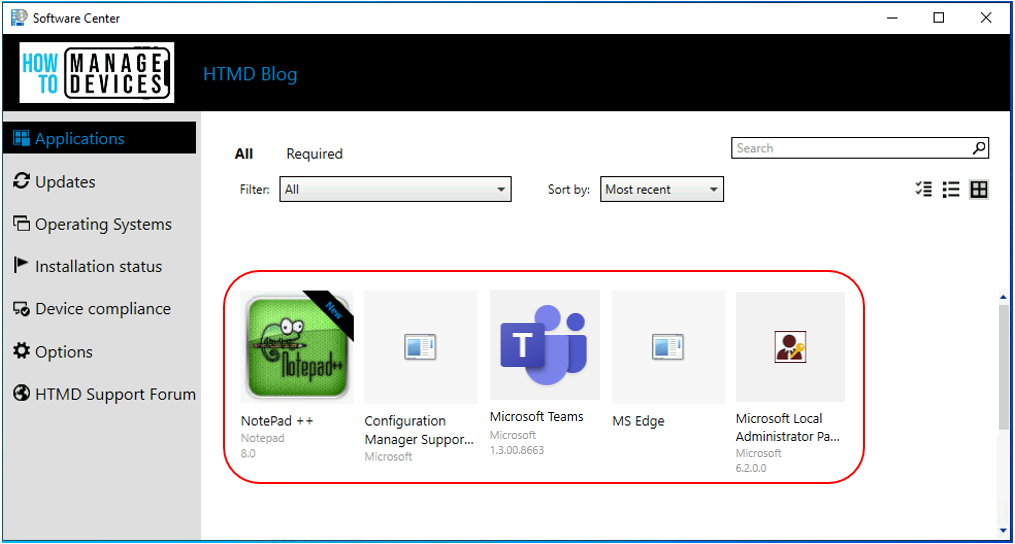 Resources
Author
About Author – Jitesh, Microsoft MVP, has over five years of working experience in the IT Industry. He writes and shares his experiences related to Microsoft device management technologies and IT Infrastructure management. His primary focus is Windows 10 Deployment solution with Configuration Manager, Microsoft Deployment Toolkit (MDT), and Microsoft Intune.