Let's check the Estimated installation time for SCCM Application. The estimated installation time displays to the user when an application installs. With Configuration Manager, You can configure application properties to provide estimated runtime information to the end-user in Software Center.
The estimated install time option allows administrators to specify how long they anticipate that an application will take, at most, to complete the install. In SCCM Applications properties, the value you specify for Estimated Runtime for each deployment type is displayed to the user while installing the available software for users in the software center.
Microsoft provides a lot of options for SCCM Applications to provide a better user experience. You can use Software Center Icon for SCCM Application Deployment. More Details Easy Steps Software Center Icon for SCCM Application Deployment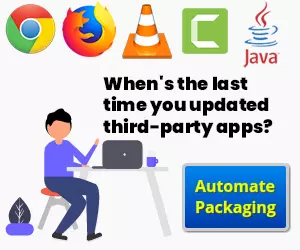 Specify Estimated Installation Time for the Application
Follow the steps below to specify Estimated Runtime for Applications –
In the Configuration Manager console, go to the Software Library workspace, expand Application Management, and select the Applications node.
Select an existing application in the Applications node and select Deployment Types tab. Right-click on the existing deployment type and select Properties.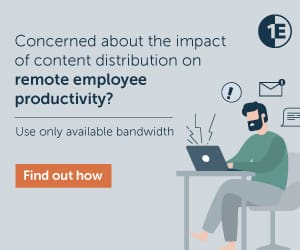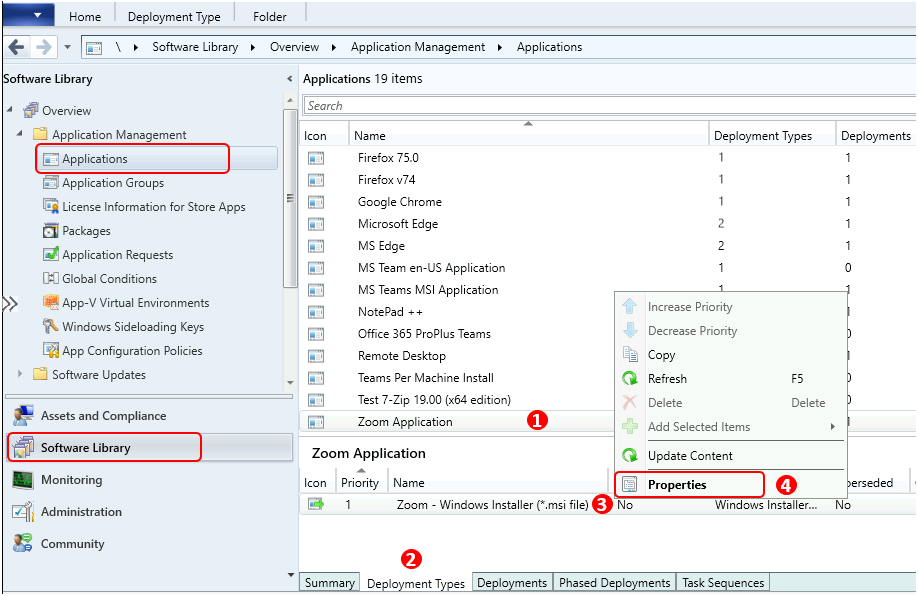 Switch to the User Experience tab. Under Estimated installation time (minutes) Specify the estimated installation time of the deployment type. Users see this time in Software Center. By default, this option is set to 0. Click Apply, and OK.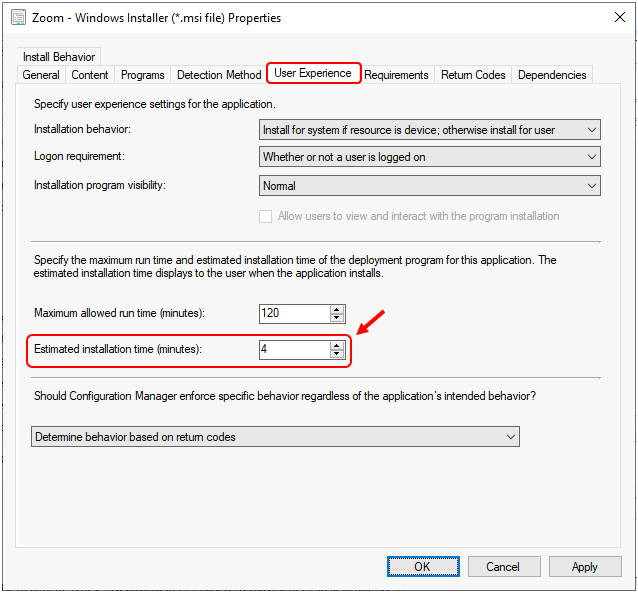 Once completed, You can initiate the deployment to collections or refresh incase its an existing deployment.
End User Experience – SCCM Application Estimated Installation Time
Let's check the end-user experience of SCCM Software Center Applications.
Launch Software Center on Windows Device that you manage.
Select the Applications tab to find and install applications that you deploy to this device.
Here you see the Zoom application configured above. Click on the Zoom Application to check the Estimated Time.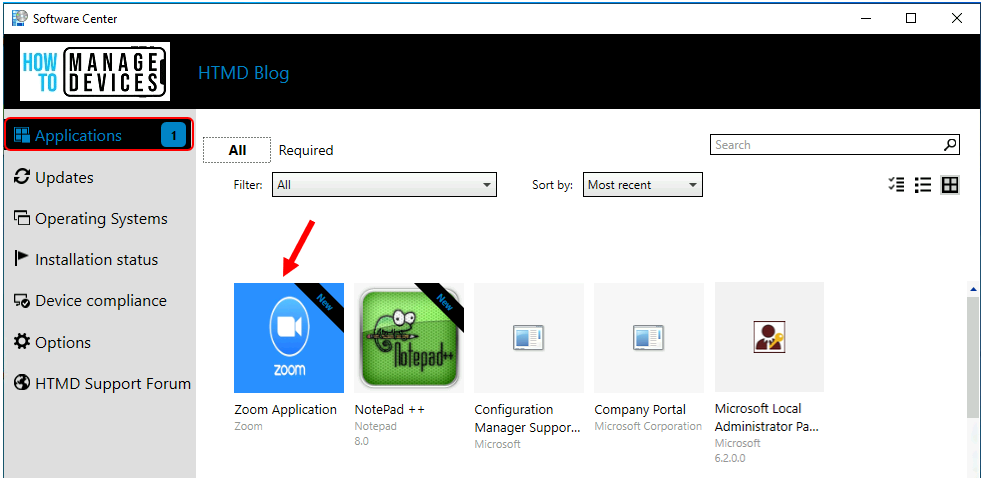 The Estimate time information for application displays when the end-user opens the installation from Software Center.
Note – You can follow the same approach to define the information for all applications in Configuration Manager.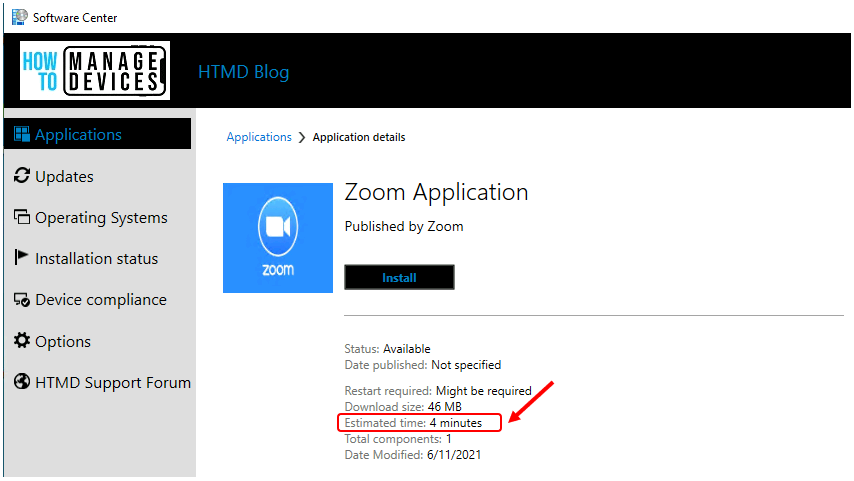 Resources
SCCM Application Deployment User Experience