Let's find out the SCCM CMPivot browser related queries default list of browsers installed on a device. ConfigMgr CMPivot Browser Related Queries discussed in the post are – Find Default Browser and List of Browsers Installed. The Configuration Manager CMPivot helps to get real-time data from online devices.
The ConfigMgr CMPivot provides real-time data based on fast channel architecture. ConfigMgr CMPivot tool allows us to quickly assess the state of devices. This CMPivot query can run only against online devices.
CMPivot Troubleshooting & Log files details are available in the following blog post. The post includes CMPivot architecture and communication details as well. 👉SCCM CMPivot Architecture Fast Channel Making | ConfigMgr.
Start CMPivot Tool
Navigate to the device collection against which you want to run the CMPivot query.
Select All Systems device collection.
NOTE! – In a production environment with more than many devices, I don't recommend using All System collection. Instead, use the collection with a smaller number of devices to try out the query.

Right-Click on All Systems collection.
Select Start CMPivot.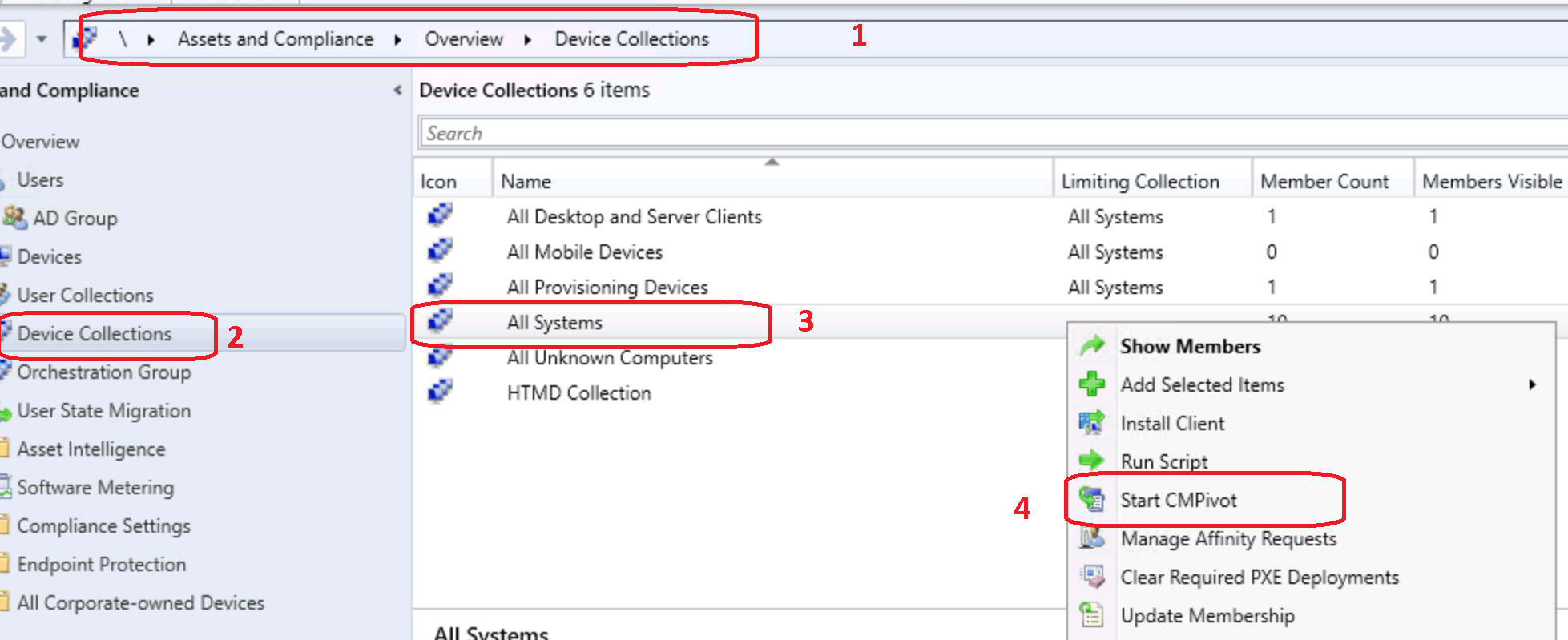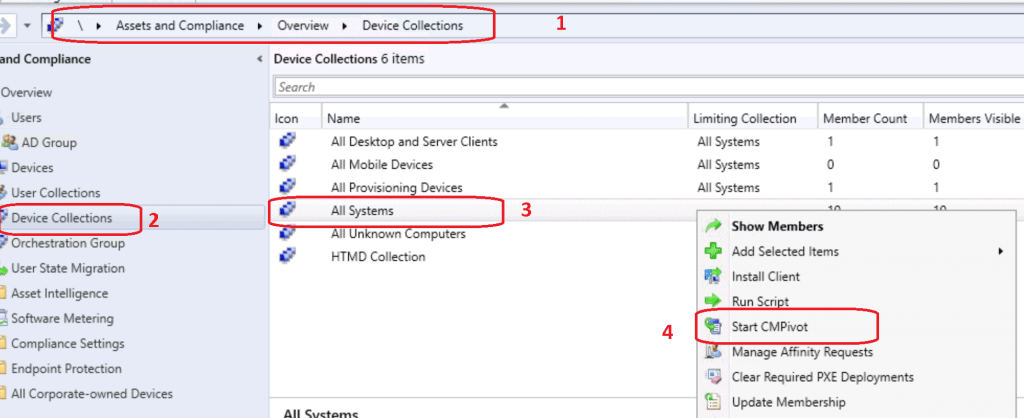 CMPivot Query tool got launched.
Get familiarized with new query language and CMPivot tool.
Copy any of the following queries as per the requirement.
Check out the Run Query button from the SCCM CMPivot tool.
Browsers Installed on the Device
The SMSDefaultBrowser is the main entity used in the query to find out the browser applications installed on the Windows 10 device. As you can see in the following are browser apps installed on the device PROD-WIN20.
Chrome
Msedge
MicrosoftEdgeCP
Firefox
Opera
iExplore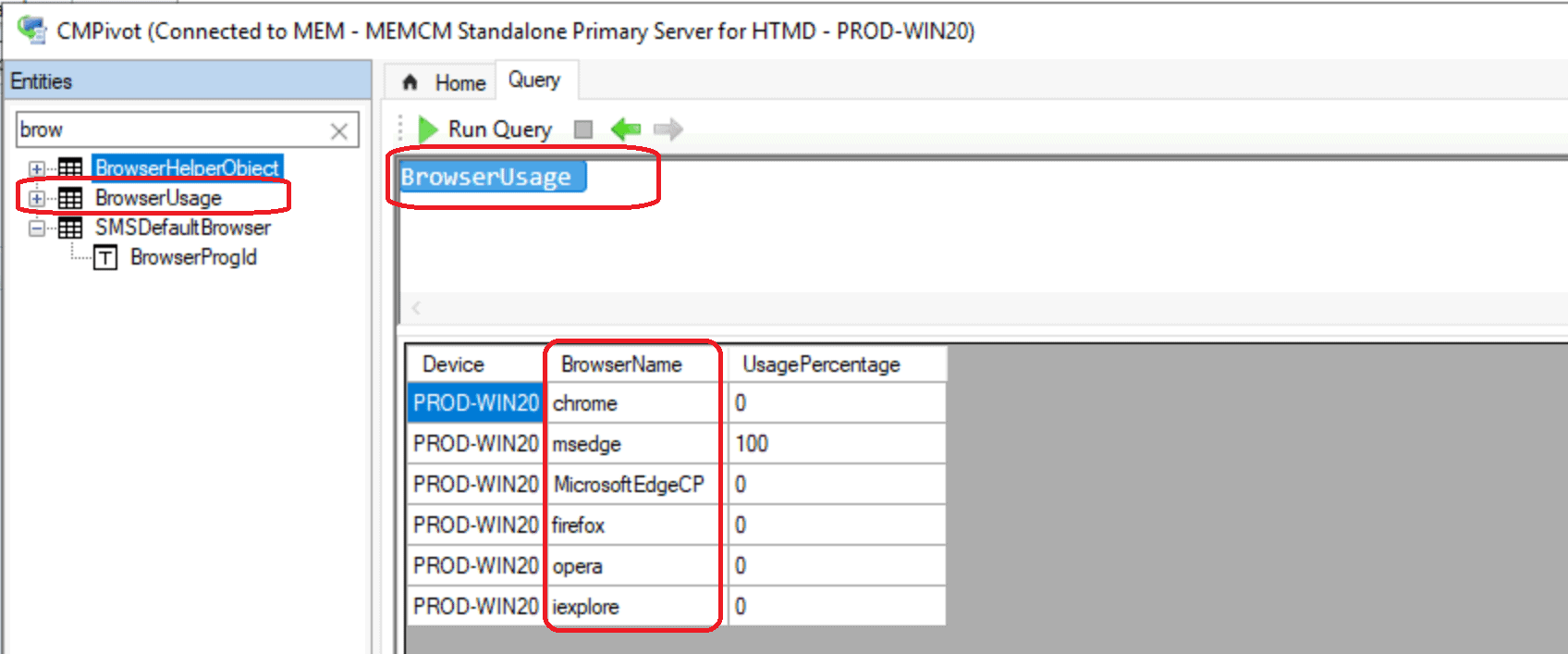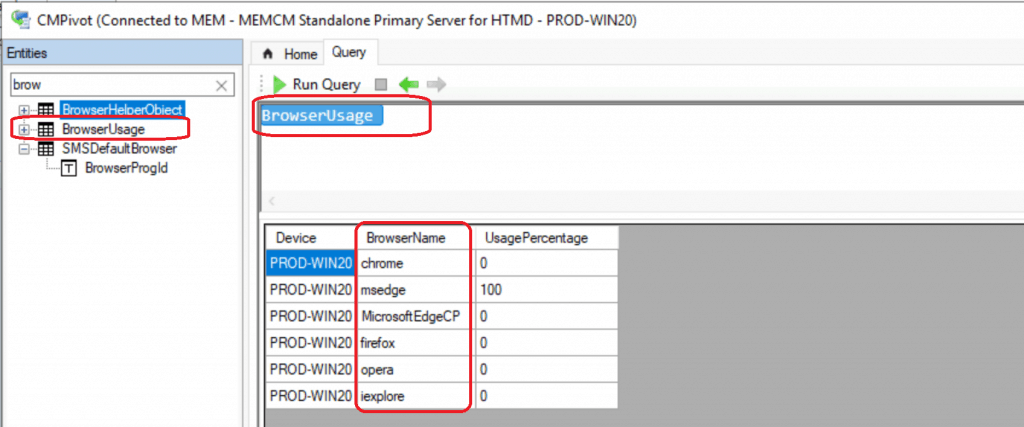 Default Browser Using CMPivot
Let's find out the default browser using the CMPivot entity SMSDefaultBrowser. As you can see below in the screen capture, the default browser on my Windows 10 device is MSEdgeHTM (Microsoft new Edge).


Resources