SCCM ConfigMgr Package Replication issue on Windows 2003 Server DP Endpoint Manager. I've seen couple of forum posts in which people are getting problem with distributing packages to Windows Server 2003 (WIn2k3) ConfigMgr 2012 DPs (Distribution Points).
So, thought of sharing the same as a blog post. We should Enable/Install RDC (Remote Differential Compression) to successfully distribute the package to CM2012 DPs.
Also, we should note that BITS Server Extension is installed on Win2K3 DPs (it's not installed by default). More details in the TechNet Forum Discussion thread.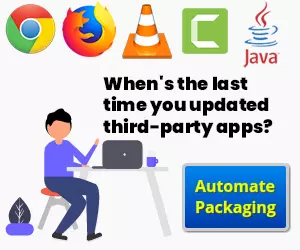 Latest Post – SCCM Create Custom Report Using Report Builder | ConfigMgr | Part 1 HTMD Blog (anoopcnair.com)
SCCM ConfigMgr Package Replication issue on Windows 2003 Server DP Endpoint Manager
Solution provided: you must install %\Microsoft Configuration Manager\Client\i386\msrdcoob_x86.exe

Resources
11 Days Of Free Intune Training Course By HTMD Community – HTMD Blog #2 (howtomanagedevices.com)