Linux Unix SCCM Support is Dead Configuration Manager ConfigMgr. Update – SCCM client support for Linux Unix Operating systems are already ended March 22, 2018. Microsoft SCCM team released the new production version of SCCM 1802.
I have a post and video that explains SCCM CB 1802 upgrade process, upgrade checklist, and new features. In this post, I wanted to share surprising information (but expected) about SCCM Linux UNIX support.
Do you have more questions about Linux UNIX SCCM support? What is Linux and Unix Management story from Microsoft?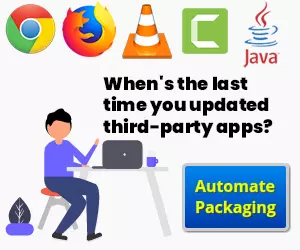 SCCM Unsupported Features – Updated List With 3 Top Tips (anoopcnair.com)
Microsoft announced great news Endpoint Manager Intune Linux Support. The MEM Intune Linux support is for Linux Desktop experience scenarios.  Endpoint Manager Intune Linux Support Details Not Chromebook Management HTMD Blog (anoopcnair.com).
Future of SCCM Linux UNIX support?
I don't think there is much future left in SCCM Linux UNIX support management from the SCCM side.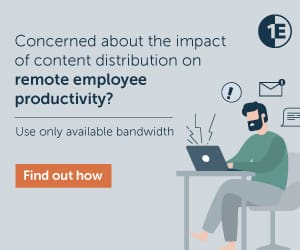 Yes, it seems that (from the latest release note of production version SCCM CB 1802) Linux UNIX SCCM support is almost dead. Microsoft SCCM team confirmed that SCCM CB 1902 onwards they are not planning to include UNIX and Linux clients.
Microsoft intends to deprecate the Linux and UNIX client support in System Center Configuration Manager roughly one year from now, such that the clients will not be included in the SCCM 1902 release in early calendar 2019.
SCCM Linux UNIX support
Yes, SCCM CB 1802 and 1810 will have it's UNIX and Linux SCCM clients. Are you using SCCM CB to manage Linux and UNIX servers? I have not seen many of us using this feature. If you are one of them, please start the migration plans for Linux and UNIX management. Linux UNIX SCCM support is almost dead from my perspective.
The SCCM (ConfigMgr) 1810 release, in late calendar 2018, will be the last release to include the Linux and UNIX clients.

What will happen to Existing UNIX and Linux Clients?
Microsoft will continue Linux UNIX SCCM support until the end of support dates of SCCM CB 1810. I think that is a good amount of time to make a strategy to migrate Linux and UNIX devices from SCCM management. The end of support announcement for SCCM Linux UNIX support.
I guess this will be one of the advantages of having telemetry data from SCCM. Microsoft can understand usability. I won't be surprised to see very little usage of SCCM in Linux and UNIX world.
Linux Unix Management Options from Microsoft?
What are the Linux and Unix management options from Microsoft? I think the server management story from Microsoft is Operations Management Suite (OMS). OMS provides Automation, Log Analytics, Recovery services, and Security for Linux servers. But I'm not very sure about the deployment of applications and patches. SCCM Linux UNIX support is ended.
Useful Link
Deprecation announcement for Linux and Unix client support – here
Author
Anoop is Microsoft MVP! He is a Solution Architect on enterprise client management with more than 20 years of experience (calculation done in 2021) in IT. He is Blogger, Speaker, and Local User Group HTMD Community leader. His main focus is on Device Management technologies like SCCM 2012, Current Branch, Intune. He writes about technologies like ConfigMgr, Windows 11, Windows 10, Azure AD, Microsoft Intune, Windows 365, AVD, etc.…