Let's check out the video tutorial SCCM OSD Troubleshooting using SMSTS Log with Vishal | ConfigMgr. I have conducted a live Teams meeting session on SCCM OSD Troubleshooting using SMSTS.Log.
I have a post where I explained more details of Configuration Manager OSD troubleshooting with SMSTS.log. You can refer 👉 SCCM OSD Task Sequence Troubleshooting Steps by Step Ultimate Guide with SMSTS.log.
Many How To Manage Device Community members were looking for the recording of the session. So I thought of sharing the same with you all.
NOTE! – More details about Teams Channel and Live Teams meeting which we conduct are available – How to Manage Devices Live Digital Events Weekend Learning!

You can connect with me via LinkedIn – https://www.linkedin.com/in/vishalgoyel/
Video Recording SCCM OSD Troubleshooting
Hopefully, the session was useful for you! More details are available in the video below.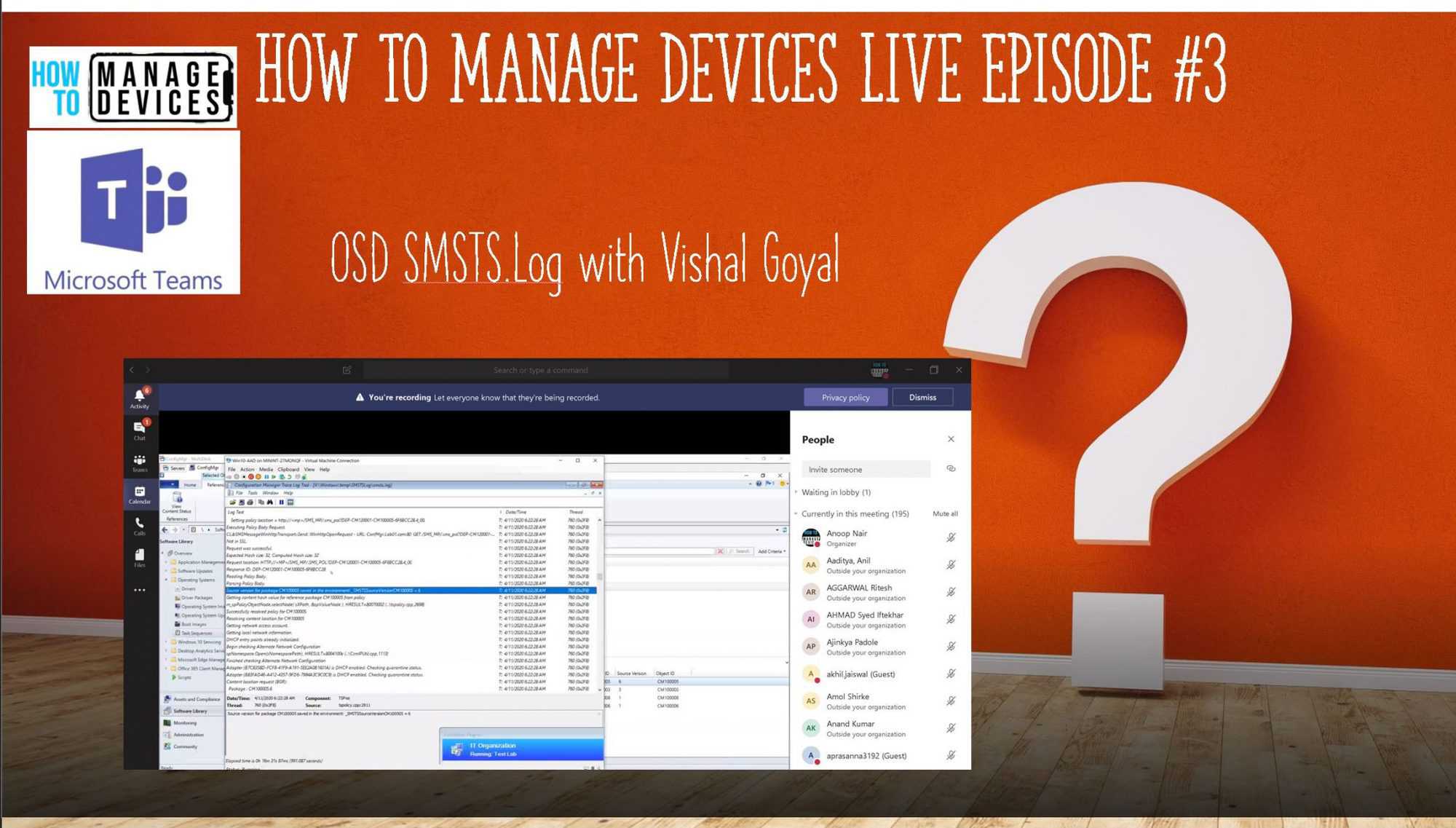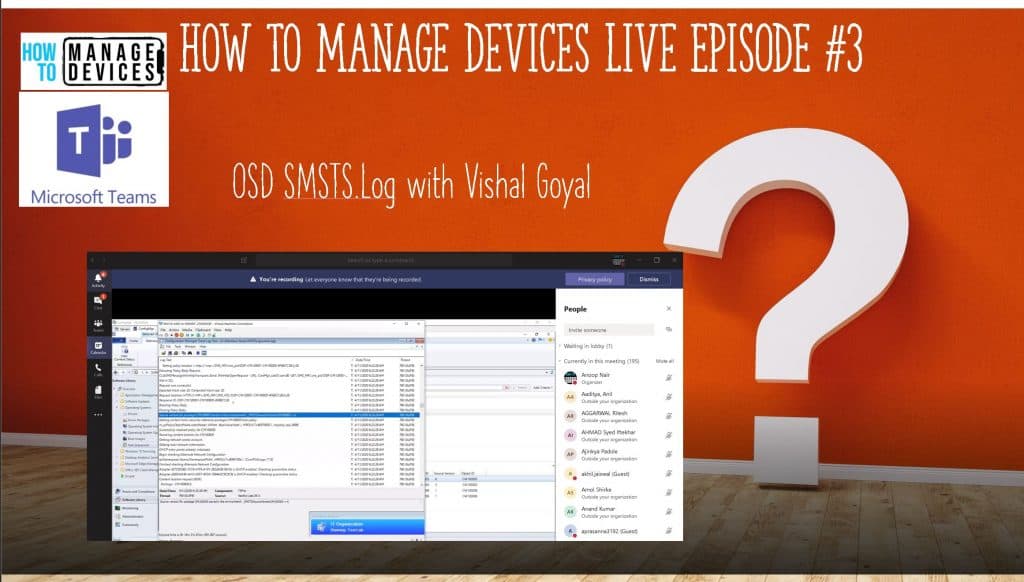 Resources