SCCM Upgrade of CAS and Primary Sites A Real-world Experience | Configuration Manager | MEMCM? SCCM upgrade of a huge hierarchy is a real-world experience for me. Why is this upgrade different from other SCCM CB upgrades? Mainly, the SCCM CB version upgrade is special because of its prerequisites. The minimum supported OS version for SCCM CB is Server 2012.
The minimum supported SQL version is SQL 2012 R2. This video will give a step-by-step walkthrough of the SCCM/ConfigMgr CB 1610 and 1702 upgrade process. In this post, I will explain my real-world experience of "SCCM Upgrade of CAS and Primary sites".
SCCM Server OS In-place Upgrade Real-World Experience
I have explained my experience of in-place OS and SQL upgrades of SCCM CB CAS and primary sites in different posts. Server 2008 to 2012 upgrade "SCCM Server OS Upgrade WSUS SUP Notes from Real World". Microsoft SCCM team has documented the steps which you need to perform before the SCCM server in-place OS upgrade.
The issues after "in place OS upgrade" are also documented in the following post. SCCM Server OS Upgrade WSUS Error Failed to Decrypt Password. Most of the other issues are related to IIS and WSUS configurations. Following is the another important post if you are upgrading from SCCM 2012 to CB – "SCCM ConfigMgr 2012 to CB Current Branch Upgrade Unofficial Checklist".
Prerequisite checks before actual CAS and Primary Upgrade
The most important step in the planning of SCCM CB upgrade of CAS and Primary is prerequisite checks. As per my experience, we have to run the prerequisite checks one week before the actual upgrade schedule. SCCM CB prerequisite checks will ensure that 1702 content is replicated to all the primary servers in the hierarchy. The content replication is the most important part of SCCM CB hierarchy.
Apart from content replication, the prerequisite check from CAS will check all the SCCM CB hierarchy. The prerequisite check will check all the primary servers and remote site systems servers like MPs, SUPs, DPs, etc. to confirm all requirements are met or not. By running the prerequisite check one week before the actual upgrade will help you to understand the remote site system requirements and rectify it when required. Prerequisite checks are the most important step before SCCM CB Upgrade of CAS and Primaries.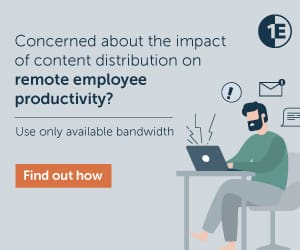 We may need to remove the remote site systems which are running on unsupported operating systems like Server 2008 R2. Specifically, this is applicable for all the remote site system apart from DPs.
SCCM Upgrade of CAS and Primary Servers
Once the perquisite checks are completed successfully, then the actual upgrade process of CAS and primary servers is very straight forward. I would recommend performing CAS and Primary servers upgrade during the same weekend. We need to make sure that all the primary servers have set proper service window for the upgrade of SCCM CB 1702.
Another learning for me from this upgrade is to apply the available hotfixes after 1702 upgrade. I received issues from primary server admins about the following "Unexpected error when merging and updating discovery information". This error is appearing when they try to they try to import computer to SCCM CB 1702 using MACID of the machine. So this is a known issue of SCCM CB, and this is fixed with KB4019926. This KB article will be available in the SCCM CB CAS server once your entire hierarchy is upgraded to SCCM CB.
Unexpected error when merging and updating discovery information. Following is the Error Code = 2152205056.
End Result of SCCM CB Upgrade of CAS and Primary Sites
The upgrade process is straight forward and easy with SCCM CB Updates and Servicing model. I can't even think of doing all SCCM CB hierarchy in one weekend. Kudos to Microsoft SCCM team who had given an excellent solution like this. This entire SCCM CB 1702 upgrade of CAS and Primary sites are FULLY automated process. We just need to right click on console and go through the upgrade wizard. Rest everything handled automatically without any SCCM admin interaction.
SCCM CB console upgrades are the only step you need an SCCM admins interaction in the SCCM CB updates and servicing upgrade process.