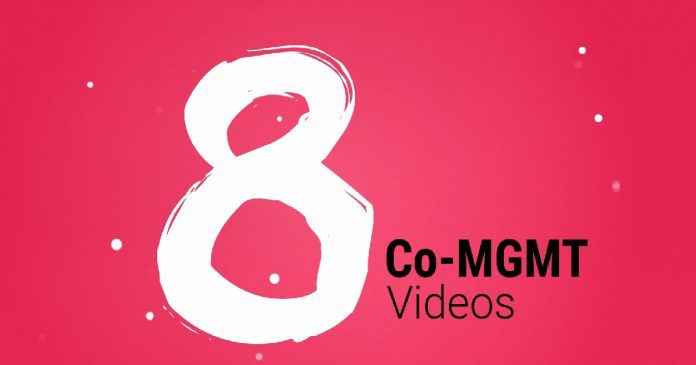 I have several posts related to co-management scenarios and implementation. In this post, I have collated all Co-Management Video Tutorials in one place for easy access. All these videos are recorded with SCCM CB 1802 production version.
I don't think I would be able to share all the scenarios. Let me know if you want me to cover any specific scenarios in future video tutorials. I know one of the most wanted features in my video tutorial is audio explanation 🙂 I will try to include this in the near future.
Setting up Azure AD Connect and UPN Suffix Changes – Part 1
I have created a video tutorial to help you to learn:-
More details in the post Setup Co-Management – AAD Connect UPN Suffix
How to Download, Install, and configure Azure AD connect




How to Create UPN Suffix




How to change the UPN Suffix of Users




How to Sync Azure AD with On-prem AD




End results of Azure AD Sync with on-prem AD
Video Tutorial Setup SCCM PKI Certs for Co-Management – Part 2
Co-management doesn't have any PKI & certificate requirements. However, SCCM Cloud Management Gateway (CMG) and Cloud DP (CDP) have some PKI and certificate requirements. SCCM CMG & CDP are required for most of the scenarios when an organization starts the journey of modern management.
More Details in the post – Setup Co-Management – CA PKI & Certificates
What will you learn from the following Video Tutorial:-
How to Install, Setup, Configure CA/PKI infra with Server 2012




How to perform health check for CA/PKI infra




How to Create custom PKI certificate templates for SCCM Infra




How to Create Import custom Certificate Templates




How to Create Self Signed Certificate




How to Enrol Web Certificates from SCCM Servers




How to Export .Cer and .PFX certificate files for SCCM CMG, CDP and Clients
Video Tutorial to Setup SCCM Cloud DP – Part 3
Cloud DP (CDP) is not a prerequisite for SCCM Co-Management. However,  Cloud DP (CDP) is required for the scenario where you want to install SCCM client from the internet. But, in the latest version of SCCM 1806 (preview) you can download the content from CMG. Hence there won't be any requirement to have CDP in future version of SCCM product at least for co-management scenarios.
More details in the post – Setup Co-Management Cloud DP Azure Blob Storage
Learn from the following Cloud DP Video
How to Configure Install Setup Cloud DP Using SCCM Console




How to Analyse the SCCM Cloud DP Logs 




How to test Cloud DP package distribution




How to check Azure Blob Storage for Cloud DP packages 
Video Guide Setup SCCM CMG – Part 4
The Cloud Management Gateway (CMG) provides a simple way to manage SCCM clients on the internet. The CMG is a PaaS (Platform As A Service) solution in Azure.
More details in the blog post – Setup Co-Management Azure Cloud Services CMG
Learn from the following Cloud Management Gateway (CMG) Video
How to Setup Azure Services – Cloud Management
How to Setup Azure AD Discovery (User)
How to Install Setup Configure SCCM CMG (Cloud Management Gateway)
How to check SCCM CMG is installed Correctly
How to install Setup Configure Cloud Management Gateway (CMG) Connector
How to check the helath of SCCM CMG from Azure Portal
SCCM Configure Settings for Client PKI certificates
More details in the blog post SCCM Configure Settings for Client PKI certificates
How to Setup HTTPS communication for MP/SUP
More details in the post – How to Setup SCCM Co-Management to Offload Workloads to Intune
Releasing Soon – 4 Videos Tutorials
How to Deploy SCCM Client Application via Intune
End User Experience of Co-Management
Co-Management Related Posts
Overview Windows 10 Co-Management with Intune and SCCM 
Custom Report to Identify Machines Connected via SCCM CMG  
How to Setup Co-Management - Introduction - Prerequisites Part 1 
How to Setup Co-Management - Firewall Ports Proxy Requirements Part 2 
Setup Co-Management - AAD Connect UPN Suffix Part 3 
Setup Co-Management - CA PKI & Certificates Part 4 
Setup Co-Management Cloud DP Azure Blob Storage Part 5 
Setup Co-Management Azure Cloud Services CMG Part 6
SCCM Configure Settings for Client PKI certificates Part 7 
How to Setup SCCM Co-Management to Offload Workloads to Intune - Part 8