Learn how to streamline management across Microsoft Endpoint Manager with Patch Connect Plus. Microsoft Endpoint Manager (MEM) is a feature-rich systems management tool for Windows and macOS (and many other flavors of) devices.
It provides an end-to-end solution for IT administrators, including efficient device management, quick and easy deployment of apps, and real-time reporting. This solution provides organizations with the opportunity to create granular policy enforcement for both on-premises and cloud-based workloads.
The Endpoint Manager deployment includes Microsoft System Center Configuration Manager or Intune as its management infrastructure. Devices can be deployed using these tools or through Active Directory Group Policy Objects (GPOs).
What you should know before deploying Apps or updates to your network
Although keeping software up-to-date across clients is essential towards the security posture of your Enterprise, it can often introduce new bugs in the process when practiced inappropriately.
This can potentially disrupt employee workflow and productivity. Hence many smaller businesses may be deterred from adopting a third-party patch or application management solution in the first place.
Thankfully, there are some tips and best practices to follow; as a way around this, they are:
Set up automatic updates for mission critical patches.
Set up E-mail notifications.
Test patches locally before deploying to operational environment.
Access and troubleshoot endpoints on a regular basis
Use a repository of tested and genuine Patches.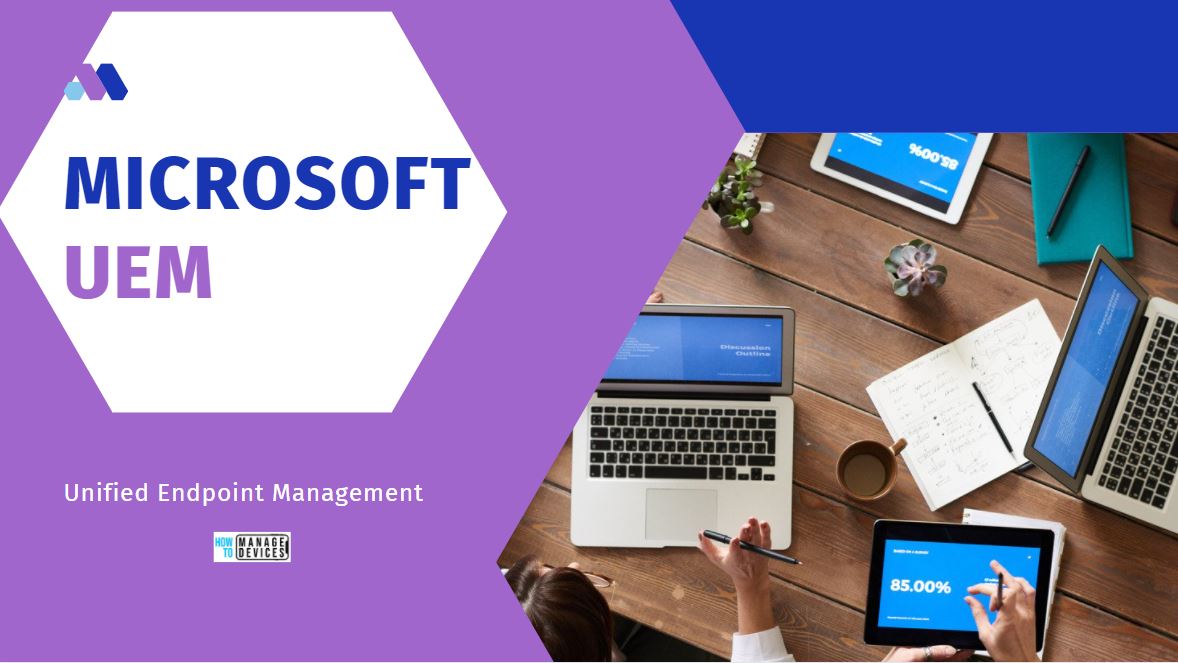 In common practice, there are really just three ways by which IT administrators utilize Endpoint Manager. They are as follows:
Use it as a standalone tool for managing devices on your network
Integrate it with other Microsoft tools such as Microsoft Endpoint Manager Configuration Manager or Intune
Used in conjunction with other third-party tools like Patch Connect Plus
Integrating MEM with a third-party tool can be beneficial in many ways by saving time and costs in the long run. Read more to find out how!
Benefits of using a third-party tool like Patch Connect Plus – Streamline management
Automated Third-party Patching
Patch Connect Plus helps you publish updates for an extensive list of third-party Apps to SCCM and Intune, following which they are automatically distributed to devices based on your deployment rules set.
You can further automate your entire patch management cycle by allowing the solution to manage patches to endpoints without manual intervention. The solution has a vast repository of pre-tested patches packaged and ready for deployment to managed systems like workstations and servers. Learn more!
Unified Management of Third-party Applications and Streamline management
Having all third-party apps in one place saves hours spent by IT admins. Patch Connect Plus offers an expanding list of 3rd party apps ready to be deployed to clients on the go! Furthermore, Patch Connect Plus lets you toggle between the list of available applications for Microsoft SCCM and Intune.
Native Plug-in for SCCM
Patch Connect Plus natively supports SCCM through a built-in plug-in. IT admins now have access to all third-party software updates in one place. You can use the plug-in to deploy non-Microsoft applications directly from the SCCM console and fetch reports from all your managed devices.
Customized Management
Customization enables IT admins to control what happens in client machines before and after deployment using the available deployment templates. Using deployment templates, IT admins can now carry out actions such as allowing end-users to postpone the application's deployment, restricting applications from displaying start menu or taskbar icons, and disabling desktop shortcuts.
SCCM Right Click Tools
Patch Connect Plus offers 25 essential administrative or utility tools to SCCM to aid in everyday systems management operations. This feature can be used to perform actions on client machines for troubleshooting and inventory management purposes. For more info, head over to the official documentation.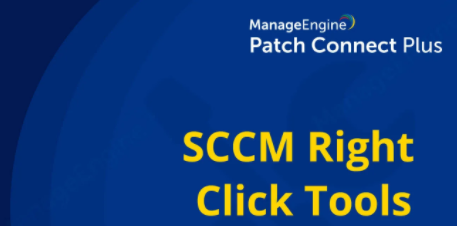 Timely notifications and Automatic Reporting
With Patch Connect Plus, you can configure timely E-mails that keep them notified on the state of deployment and patch compliance attained within the network. Furthermore, the solution offers the ability to automate the generation of reports, thereby taking immense weight off your back!
Download the free trial patch Connect Plus is offered as a 30-day free trial, which is fully functional and supports all of the above-mentioned features. Download now to get started managing patches and applications for your business!