SysAdmin Day 2022 is an appreciation day for System Administrators. It's that time of the year to say Thank you, System administrators, around you.
The SysAdmin day is celebrated on the last Friday of July every year. This is the day to appreciate the System Administrators around you. SysAdmin day for the year 2022 is celebrated on 29th July.
Is your printer not working? Is the Internet not working? Who is going to help to fix all these? Who is going to fix the network or server issues? Who will get a new laptop for you with a new operating system? – > the answer is System Administrators!
We hope there won't be any Microsoft 365/Amazon/Teams outage tomorrow. Also, fingers crossed not to have any zero-day critical patch release and ransomware attack on July 29th (tomorrow).

How to Celebrate SysAdmin Day?
Who are System Admins or SysAdmins?
When is SysAdmin Day?
WOW! It's nice to see one of the leading newspapers (Economic Times) in India has a full page on SysAdmin day published (even though it seems to be an advertisement)!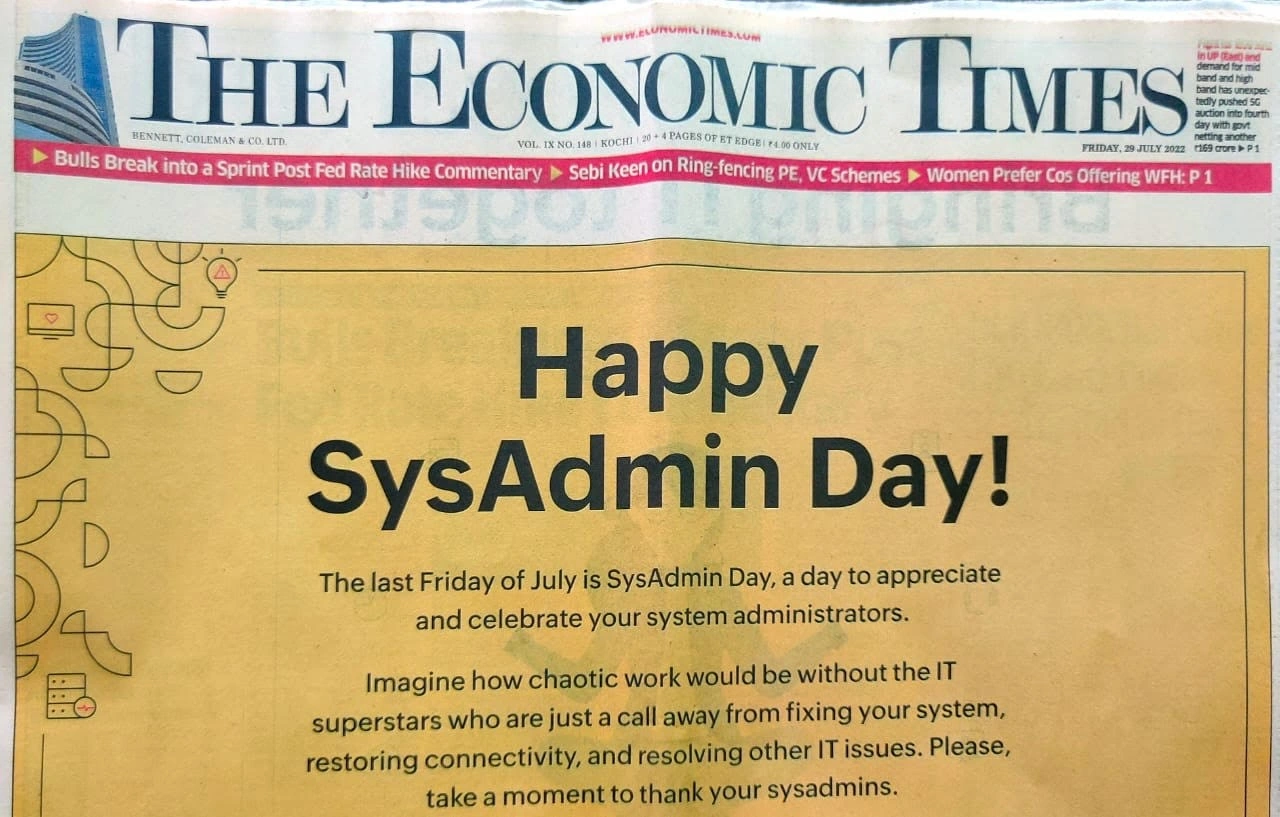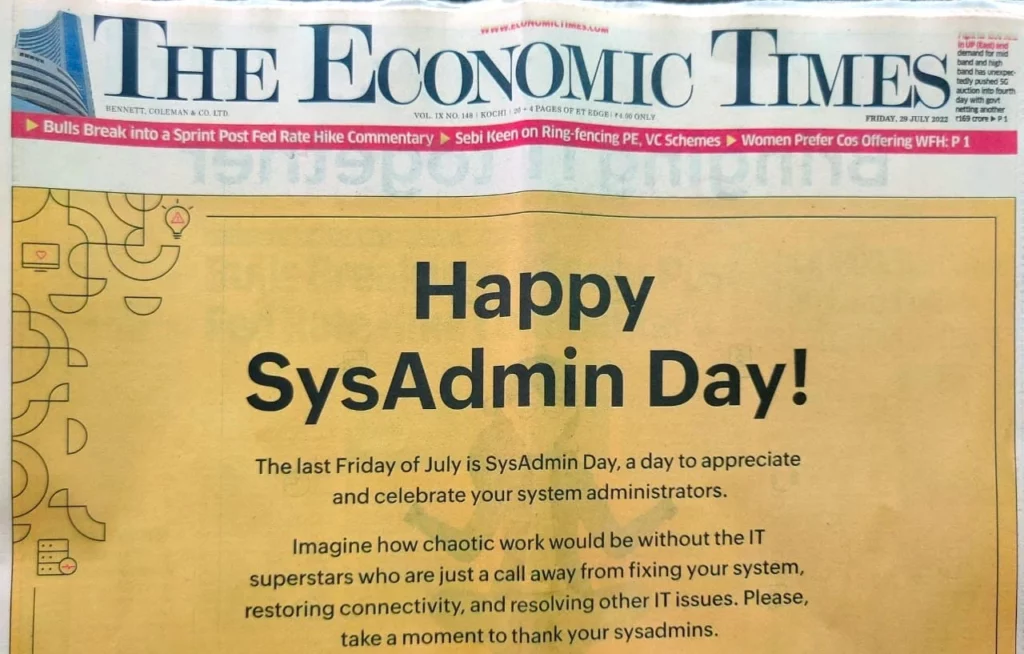 How to Celebrate SysAdmin Day
Let's plan to arrange some surprises for your fellow System administrators or IT admins in your organizations. Most organizations celebrate all the other days but not specifically SysAdmin day!
Try to start the trend of SysAdmin day celebration within your group or department if you cannot organize wider celebrations for this SysAdmin day. On a funny note 🙂 checkout the below video.
Who are System Admins or SysAdmins?
Yes, the following are SysAdmins – System administrators. IT pros. The IT guy (or gal). Techies. They have many names. IT Pros are IT Administrators who don't want to do coding (by choice).

IT Pros are part of operations teams. They love to manage servers, Cloud Servers, Cloud Services, Cloud Storage, SaaS applications, Databases, Network Environment (Firewalls, Routers, Proxy, and Switches), Desktops, Laptops, Mobile, Security, and on-prem Applications.
They are the folks who do the design & architecture of Data Centers, Applications, Network Infrastructure, Server Infrastructure, etc.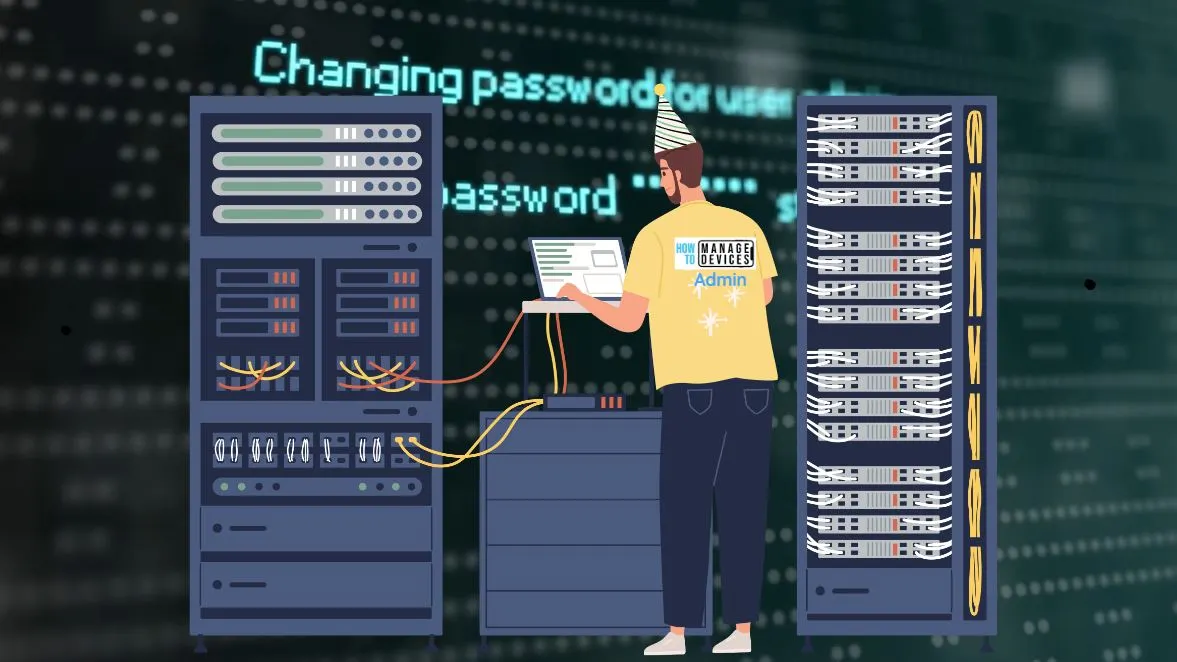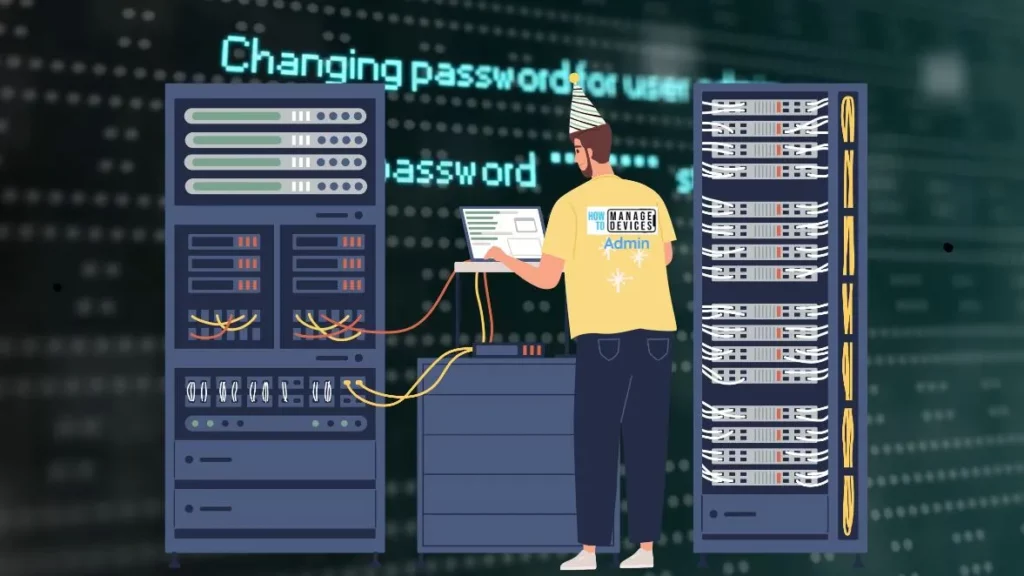 System Admin Jobs
We have a blog post that explains more about SysAdmins and other IT jobs. We recommend reading the position to have more details about the SysAdmin profile.
When is SysAdmin Day 2022?
The appreciation day for System Admins is celebrated as SysAdmin day 2022 on the last Friday of July, and that is on the 29th of July. System Administrator Appreciation Day is a 24 hours event.
Gift
For SysAdmin Day  Hornet security launched an interesting contest that might interest your audience. To participate one must sign up for a 30-day free trial of either Altaro VM Backup or Altaro Office 365 Backup.
What they can win?
Receive a guaranteed €20 Amazon voucher when they sign.
Get a chance to WIN one of our Grand Prizes.
SysAdmin Gift Content Link: More details.
Resource
System Administrator Appreciation Day (sysadminday.com)