Are you planning to upgrade Windows 7 or Windows 8 machines into Windows 10? Don't worry, it's not very difficult, give it a try! Upgrading Windows 7 to Windows 10 (9926 build) is pretty straight forward. First of all you need to sign-in for Windows Insider program from here. Some of the exciting features of Windows 10 9926 build is shared in the post "Latest Features Included in Windows 10 New Build" !


Once you're signed-in for Windows Insider program, you can click Start upgrade now button and this will start downloading Microsoft GDR Installation Utility (10MB file called GdrStub.exe). Execute the file called Windows10TechnicalPreview.exe (user friendly name for GdrStub.exe) and Running WindowsTechnicalPreview.exe file starts the upgrade process. Once run, you'll see a small window with an indeterminate progress bar saying it is preparing to upgrade. This process will end with a 'Restart' button.


After restart, there has been an update (KB2990214) installed and this will cause Windows Update to show and automatically select an update to the Windows Technical Preview each time it is run. Now windows update will start download 2827.7 MB ISO file for the Windows 7 to Windows 10 upgrade process.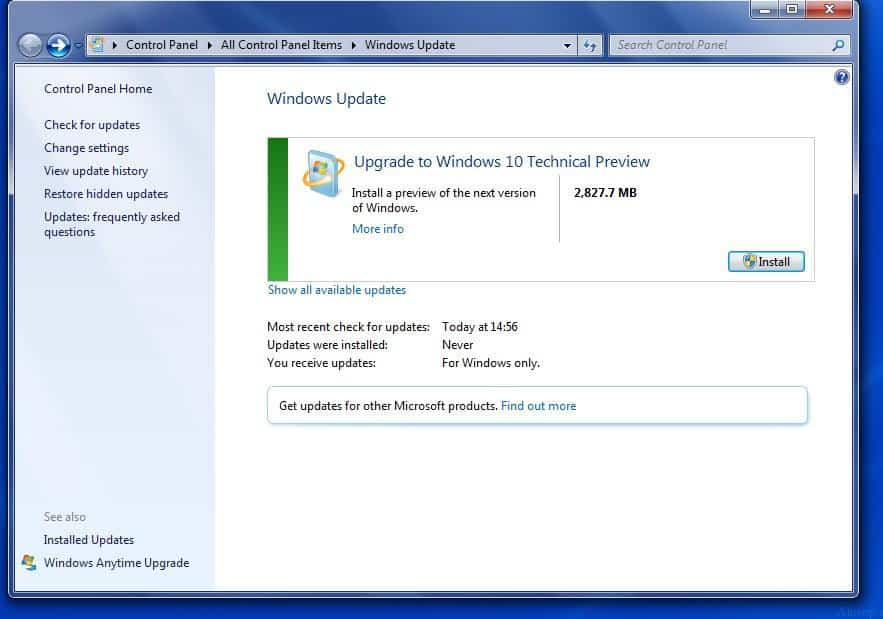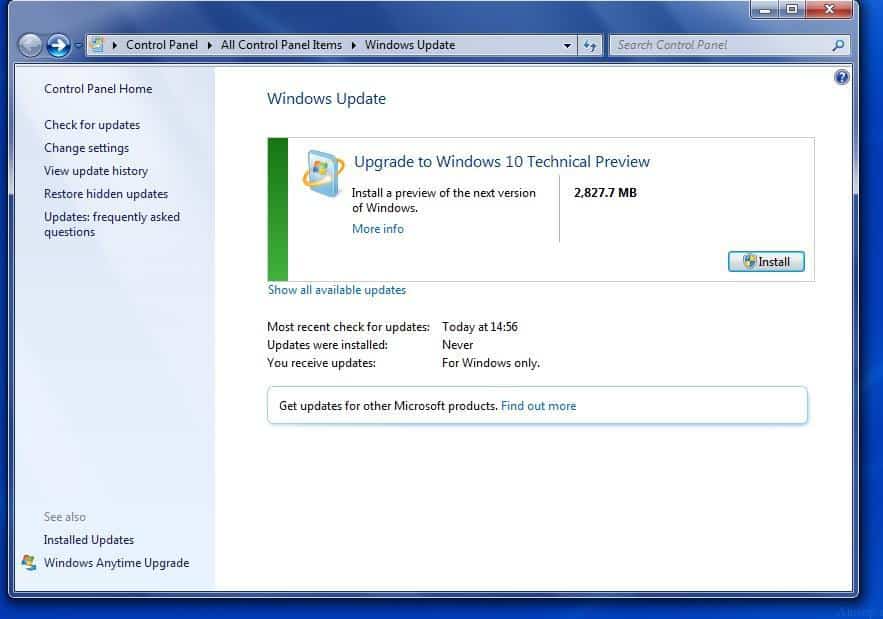 Once the ~2.8 GB file is downloaded, it will start the installation process and here you'll get a chance to cancel it. Don't worry you can get a chance to cancel the upgrade process after this step as well.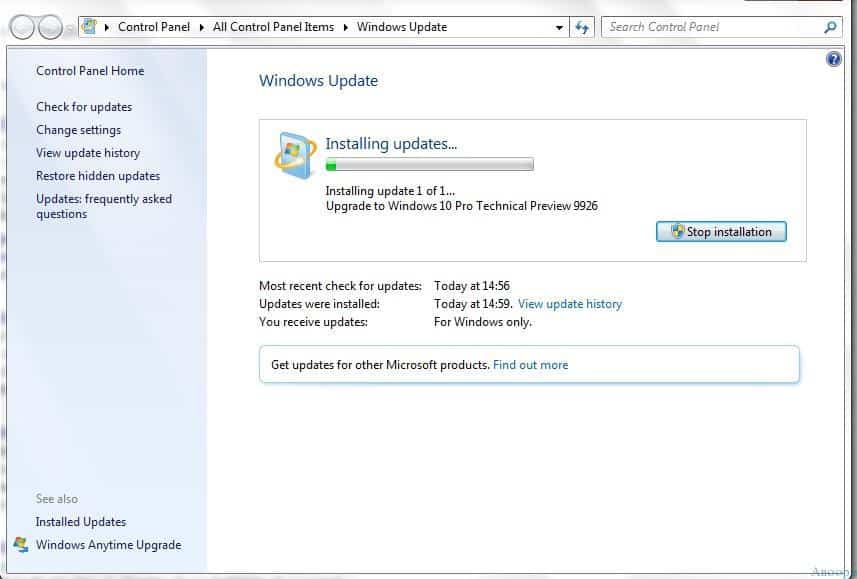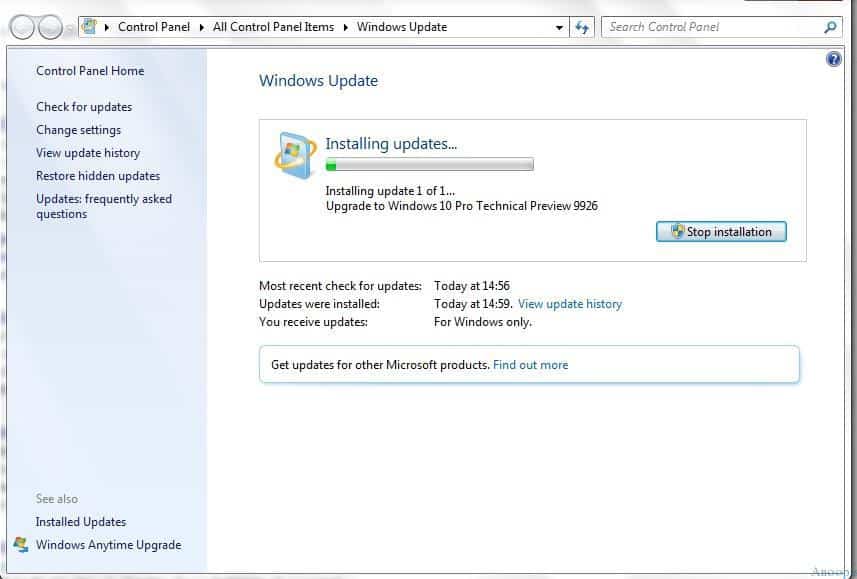 As you can see in the following screen, will get another option to cancel the Windows 7 to Windows 10 upgrade process. As the page says, if you're ready, we'll start the upgrade process. To proceed click on Let's get started button.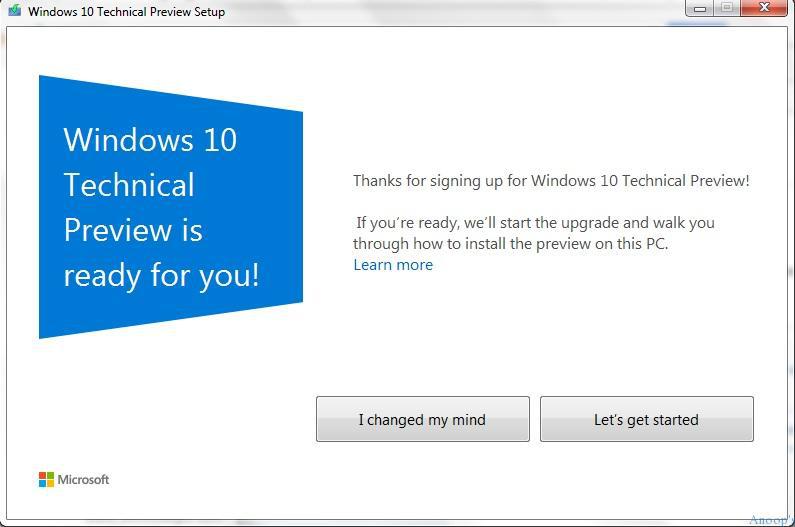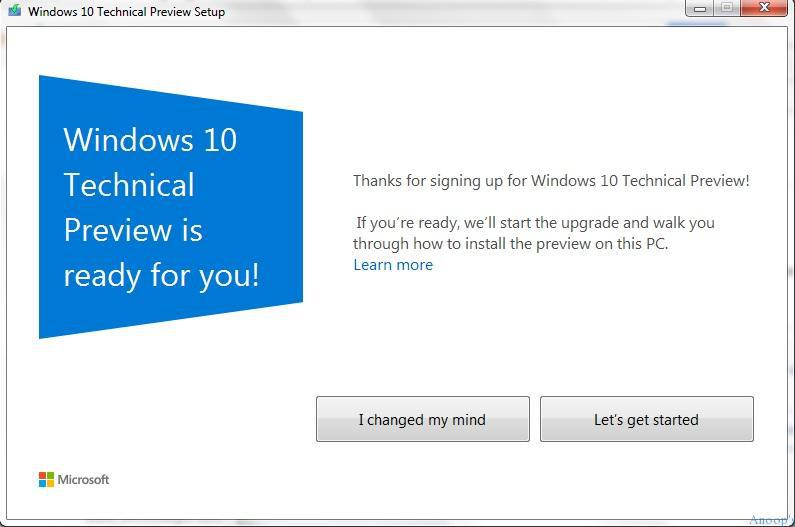 No this is not that last change to avoid the upgrade to Windows 10 !! Microsoft gives another option to schedule the upgrade as per your requirements, this will allow you to save your work and perform the upgrade at more suitable timeline. Otherwise (if you're ready for upgrade), click on start upgrade now button.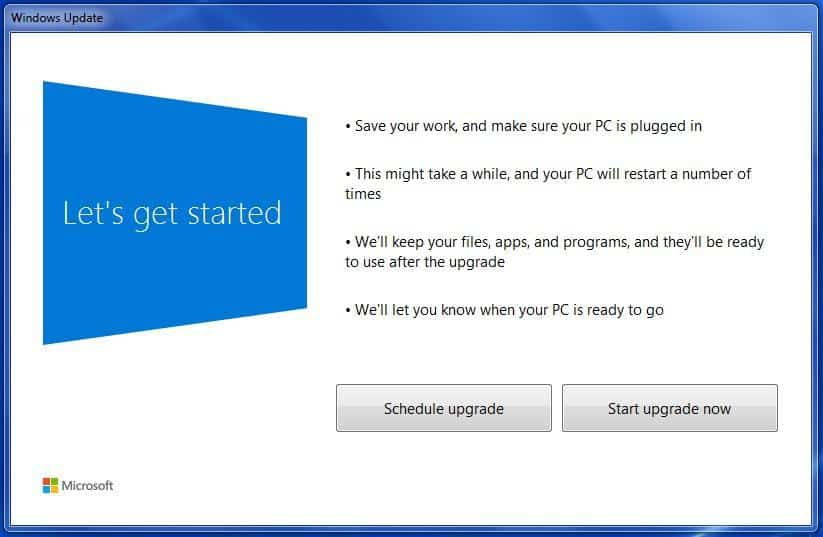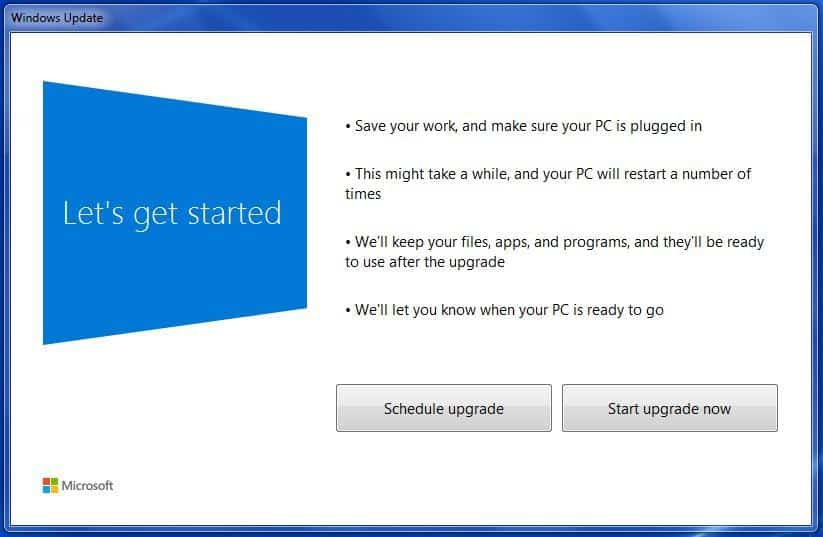 Following is the 12 minutes video of the full upgrade process from Windows 7 to Windows 10. In between the machine will restart twice and that is it. You're successfully upgraded your Operating System to Windows 10.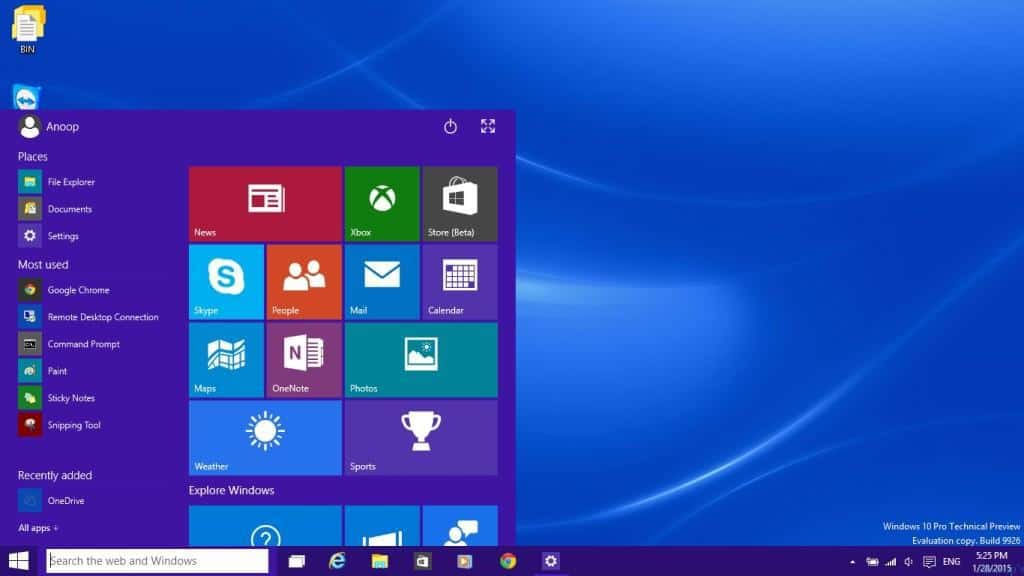 One another folder that you can find in the Windows 10 machine is C:\RecoveryImage (after successful upgrade). This folder will help you to get the ISO for Windows 10. There are some powershell scripts to covert Install.esd file into Windows 10 ISO. How to get ISO from Install.esd file? Please refer to the post here.
PS C:\WINDOWS\system32> dism.exe /Get-WimInfo /WimFile:C:\RecoveryImage\Install.esd
Deployment Image Servicing and Management tool




Version: 10.0.9926.0
Details for image : C:\RecoveryImage\Install.esd
Index : 1




Name : Windows Setup Media




Description : Windows Setup Media




Size : 348,606,090 bytes
Index : 2




Name : Microsoft Windows PE (x64)




Description : Microsoft Windows PE (x64)




Size : 1,371,154,200 bytes
Index : 3




Name : Microsoft Windows Setup (x64)




Description : Microsoft Windows Setup (x64)




Size : 1,520,382,539 bytes
Index : 4




Name : Windows 8.1 Pro




Description : Windows 8.1 Pro




Size : 13,375,118,263 bytes
The operation completed successfully.




PS C:\WINDOWS\system32>