Walk Through of New Edge Browser with Windows 10. Microsoft has released their new browser Spartan with the newest Windows 10 preview build 10049.
I've installed the new Windows 10 Technical preview build 10049, and you can find the Spartan browser pinned to Windows 10 Taskbar !! As you can see below, the picture.
Walk Through of New Edge Browser with Windows 10
The icon of the Spartan is similar to the globe. I don't think that is a great or innovative ICON for a great browser 🙁 I've some other post that explains some more about Spartan "Windows 10 Spartan The New Internet Browser is Suspended"
Latest Post – Deploy New Microsoft Edge Chromium Browser Using Intune HTMD Blog (anoopcnair.com)

When you click on the Spartan browser, it gives me a look and feels of Windows 10 modern or Windows universal applications. See below… I've noticed that the temp files of the Spartan browser are stored in the user profile. In My case, the temp location for Spartan was the following.
I would perform further research on what type of data is stored
@"C:/Users/Anoop/AppData/Local/Packages/microsoft.windows.spartan_cw5n1h2txyewy/AC/#!001/Spartan/"
The above look of the new browser Spartan will change to an almost normal browser after launching the default website called "Project Spartan".

As Microsoft showed in the demo, we can edit and put comments on the live websites and save or share them if you want. The tool for editing works very well in my testing.
Microsoft didn't forget to give the Windows Universal app/settings feel in Spartan Internet browser settings. I love it !! You can see options to enable and disable Cortana in the settings. But for India, Cortana is still not enabled. So I don't have the option to enable or disable Cortana in the Spartan browser.
What is the version of the Spartan browser? So, you can also see mentioned in the settings Project Spartan version 0.10.10049.0!
Press F12 to launch developer tools from the Spartan browser. You can see all those details there. Like performance, coding, Console, Memory, Network, etc….. I felt like this part is something similar to chrome 🙂 But better !!
Reading View in the Spartan browser is also excellent. You feel like reading a PDF of word document without any distractions of sidebars 🙂 I tried the F3 search in Spartan, and it works well.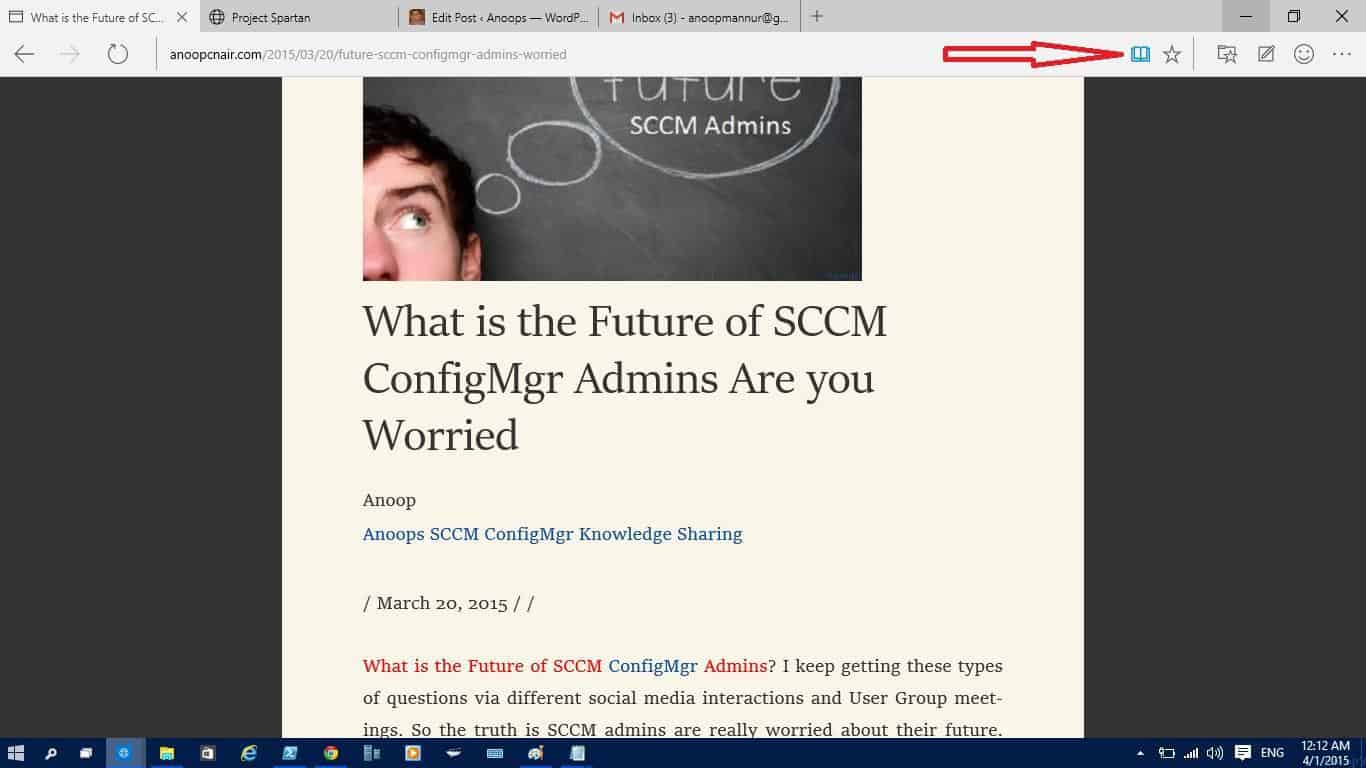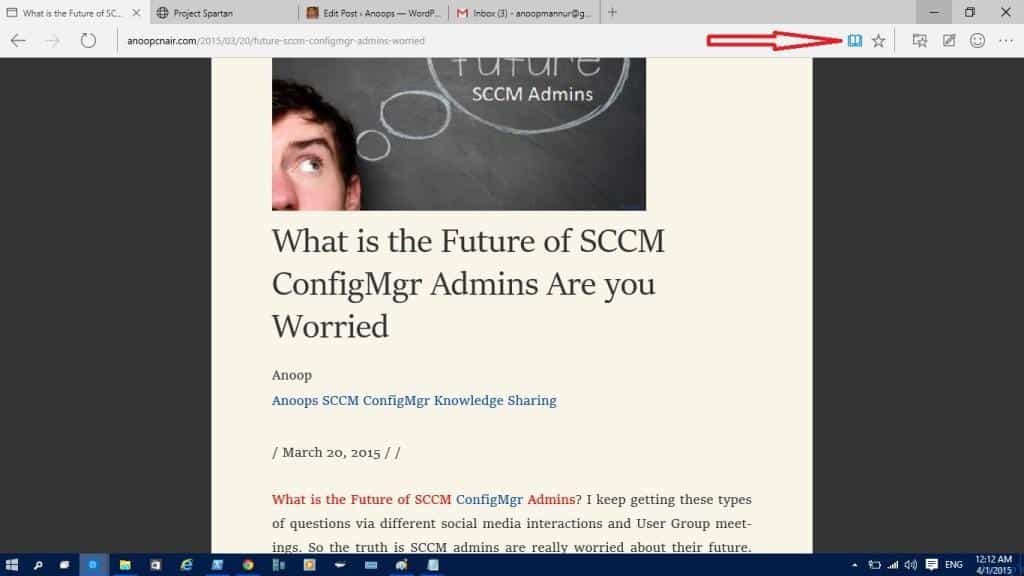 Google + Plus works well with the Spartan browser!! No issues that I've seen.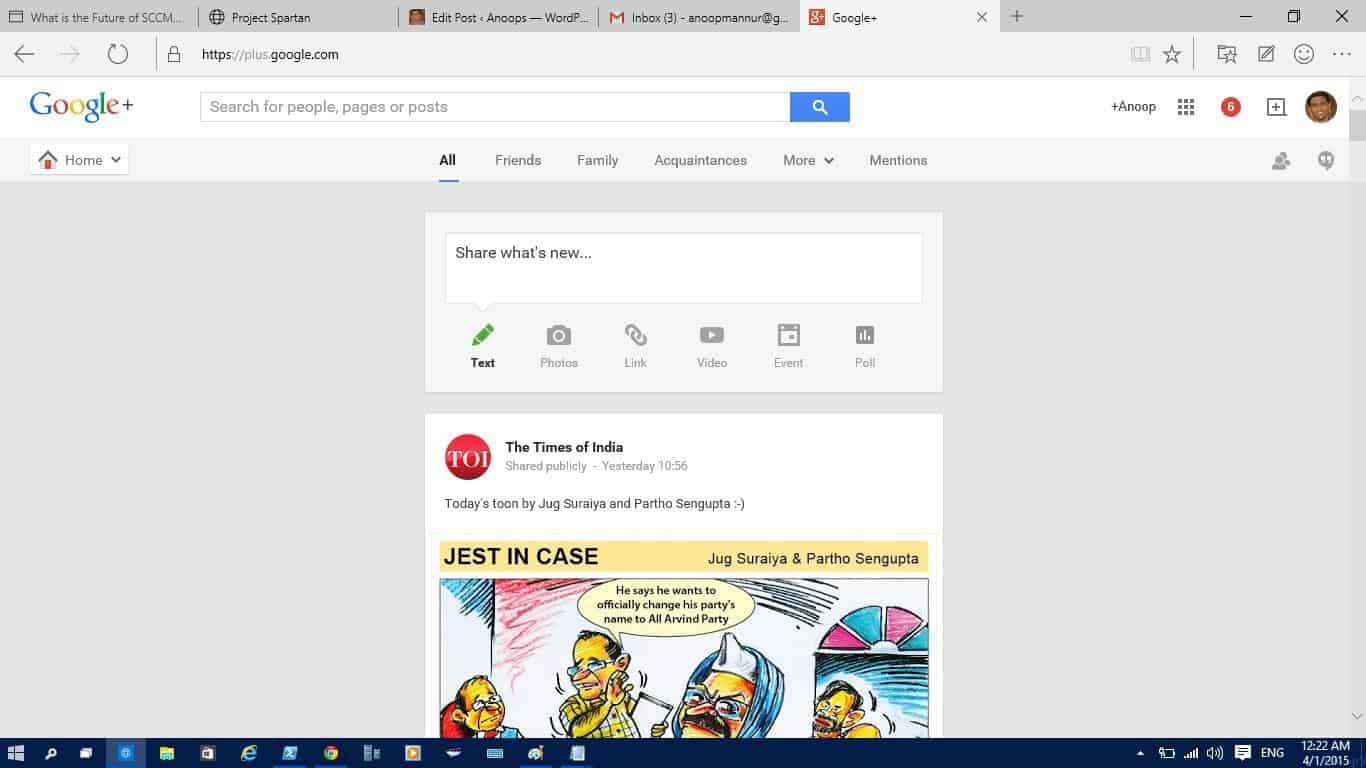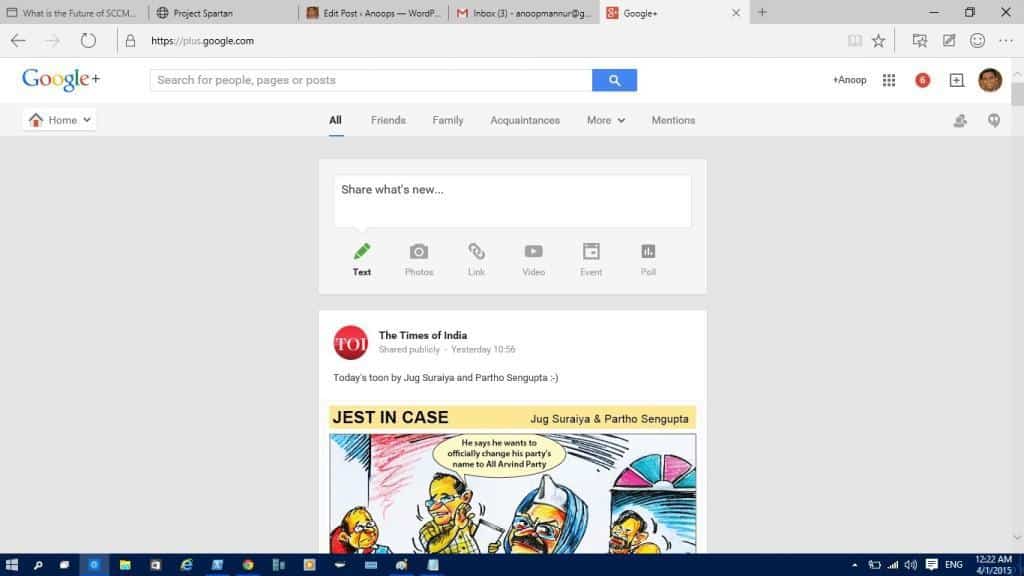 I've done editing this post with Spartan. So, WordPress editing works well with the Spartan browser.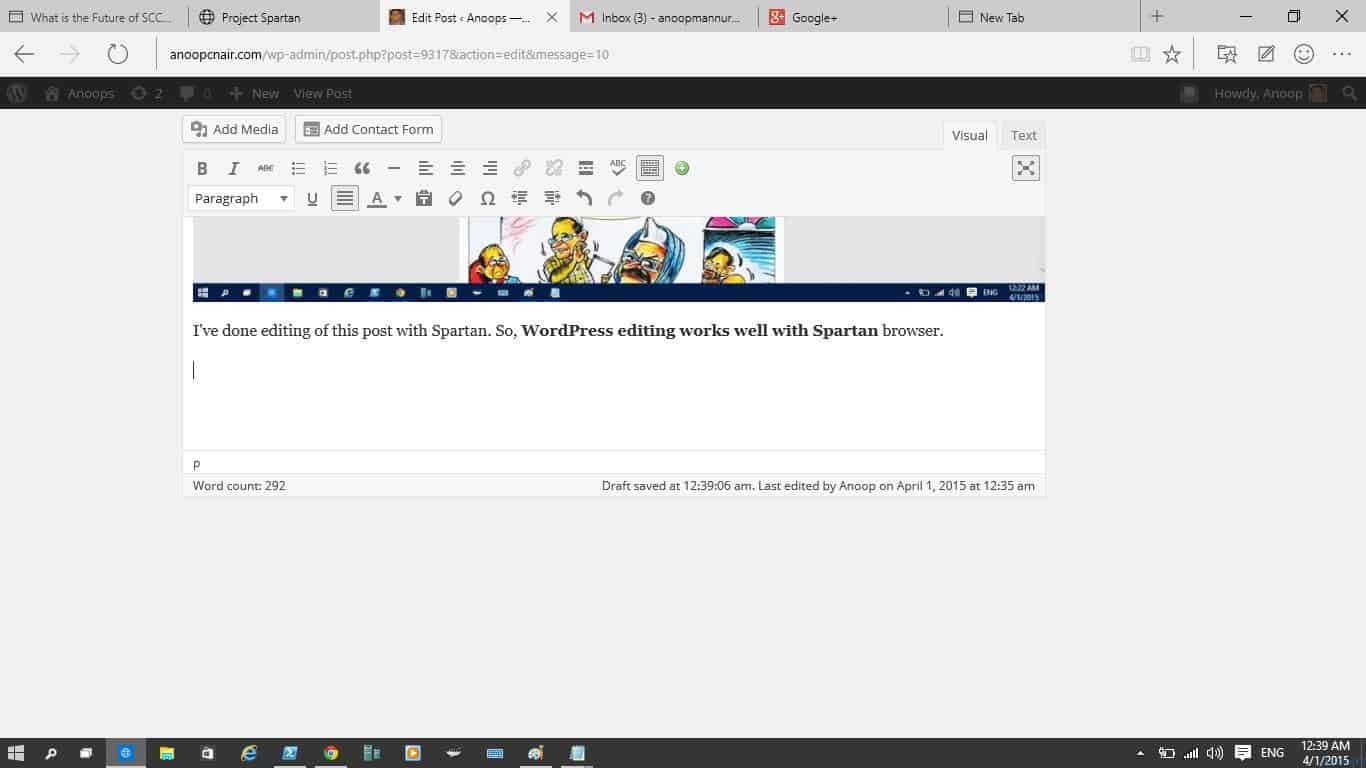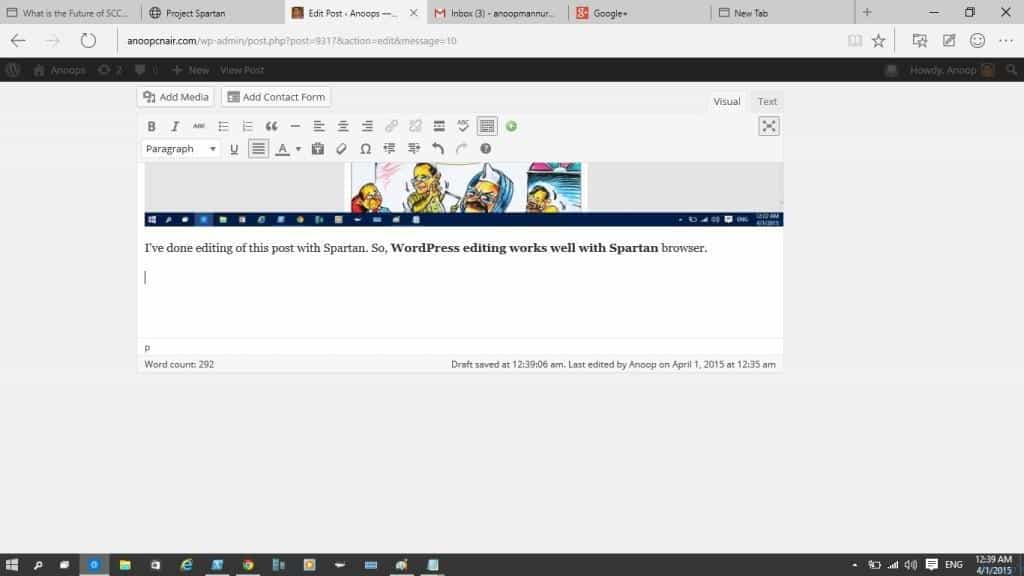 When you select one word or sentence in the Spartan browser and do a right-click, you can see one new option called "Ask Cortana"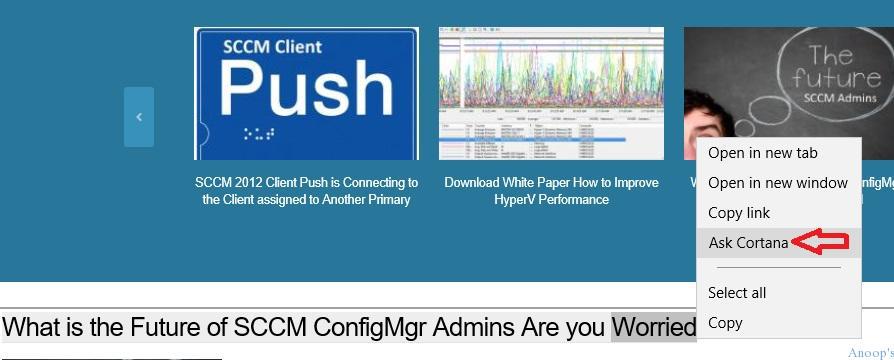 Author
Anoop is Microsoft MVP! He is a Solution Architect in enterprise client management with more than 20 years of experience (calculation done in 2021) in IT. He is a blogger, Speaker, and Local User Group HTMD Community leader. His main focus is on Device Management technologies like SCCM 2012, Current Branch, and Intune. E writes about ConfigMgr, Windows 11, Windows 10, Azure AD, Microsoft Intune, Windows 365, AVD, etc…