Windows 10 came with Windows PIN option to login to a machine. We can use PIN rather than using normal passwords. I would suggest to check the functionality and advantages of using Windows PIN in your Windows 10 machine. Other than Windows PIN, I would like cover an exciting news about Windows 10 Mobile phones in this post. Windows Central reported few days back that Microsoft is coming up with two flagship devices Talkman (Lumia 950), cityman (Lumia 950 XL). I'm super excited about these devices and planning to get the one with Windows Hello (password-killer feature from Microsoft) support. From last few months, I'm playing around with different versions of Windows 10 for Mobile phones. The improvements those I can see in each new build of Windows 10 mobile is awesome. In this post, we will go through some new features of Windows 10 Mobile phone and that is How to set up PIN and How to Reset PIN for Windows 10 mobile phone.
What is PIN option in Windows 10? Does PIN replace Passwords? Does PIN enrollment provide two factor Authentication?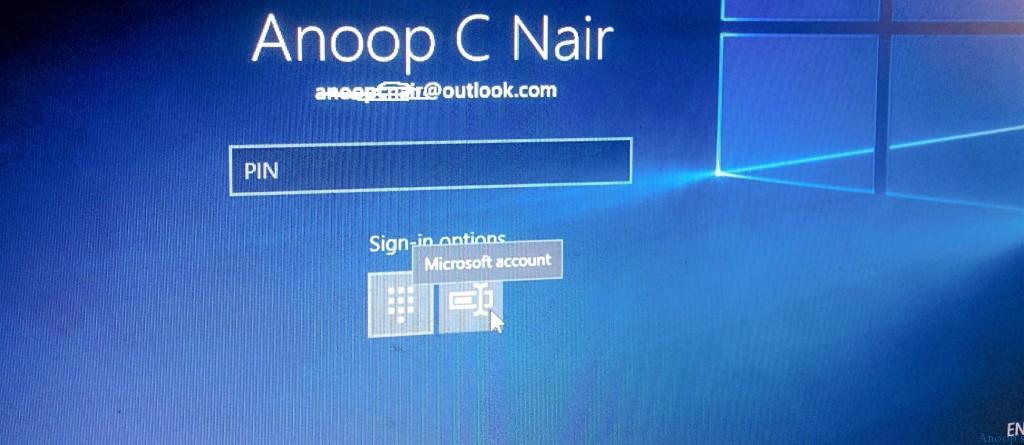 In Windows 10, you'll get two kind of login options, one is using the PIN and other is using normal password. So what is so special about the PIN? Once the device is enrolled, devices themselves act as one of two factors that are required for authentication and the second factor will be a PIN. Using a PIN is faster and more secure than a password. Also, PIN only works with respective Windows 1o device. Unlike passwords which might use to access all sorts of accounts your PIN is unique to this PC. The PIN is unless to distant hackers. As you can notice in the picture, we will be able to login to Windows 0 machine either with PIN or Password. Passwords are so yesterday 😀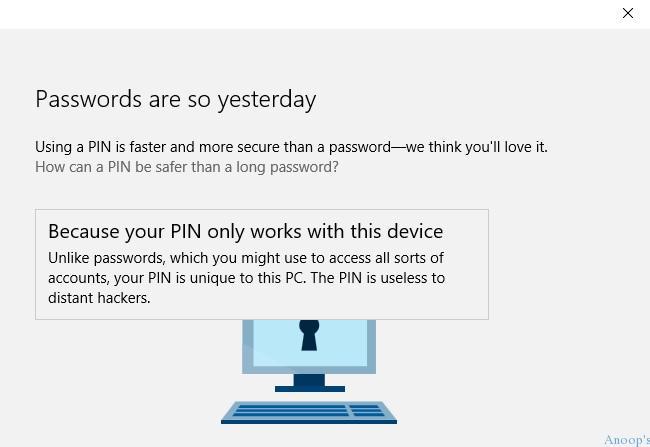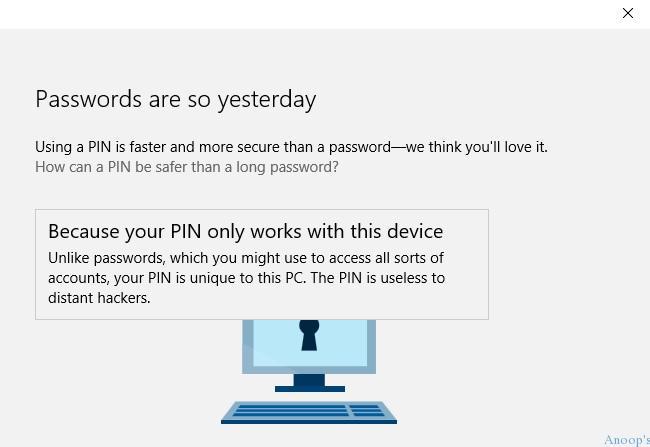 How To set up Windows PIN for Windows 10 mobile Phone
To set up Windows Pin for Windows 10 mobile, go to Setting –> Accounts –> Sign-in Options. What is the advantage of PIN over password?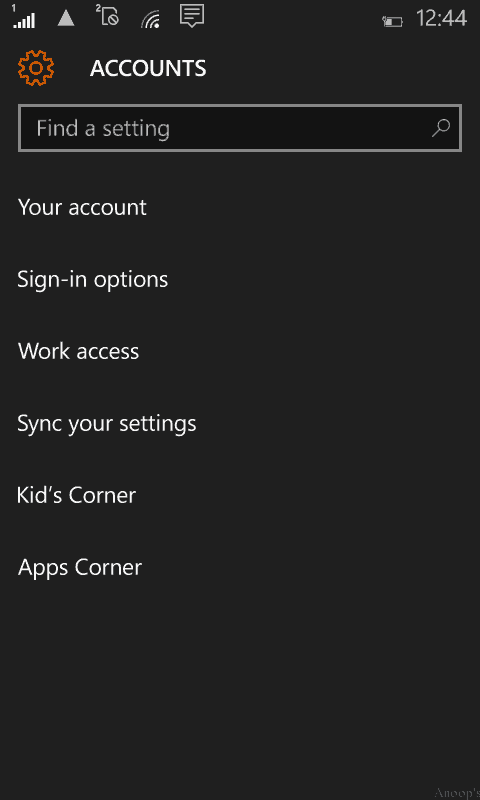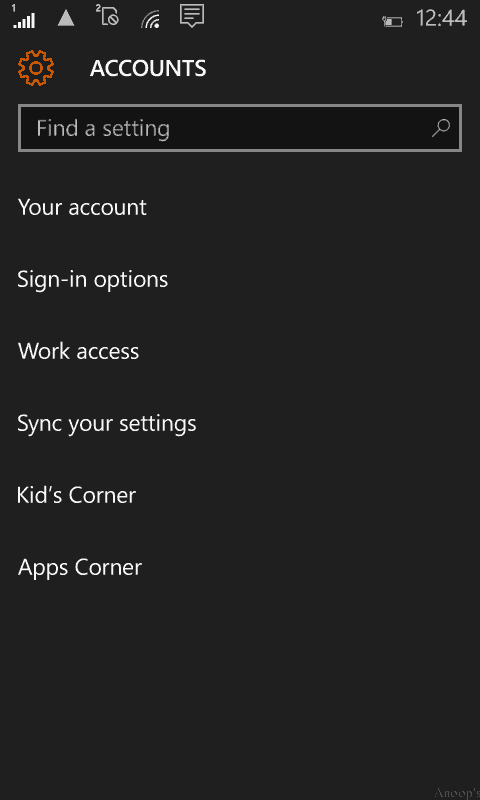 Tap Sign-in Option to get into PIN setup page. Create a PIN to use in place of passwords. Having a PIN makes it easier to sign in to your phone, apps and services. Tap Add to set up PIN for Windows 10 Mobile ….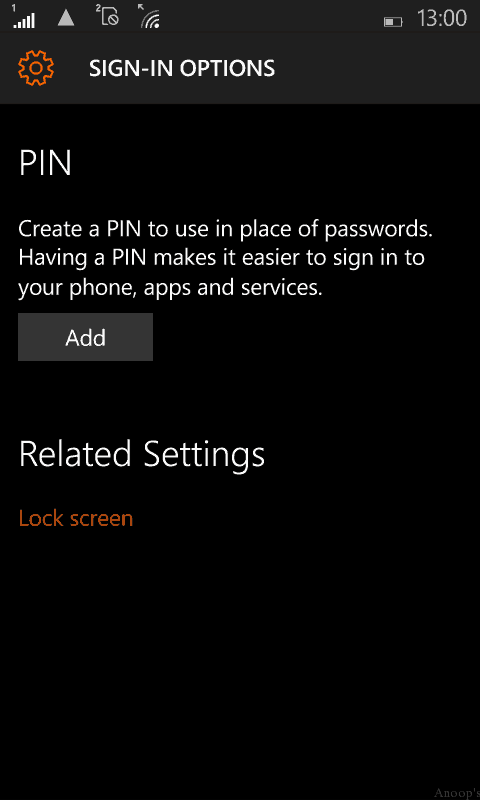 Set up a PIN for login to Windows 10 Mobile phone. This is very useful and more over you don't need to press enter or ok button after putting your PIN. Once Windows hello will be available then it would awesome. Having a PIN makes it easier to sign in to your device, apps and services.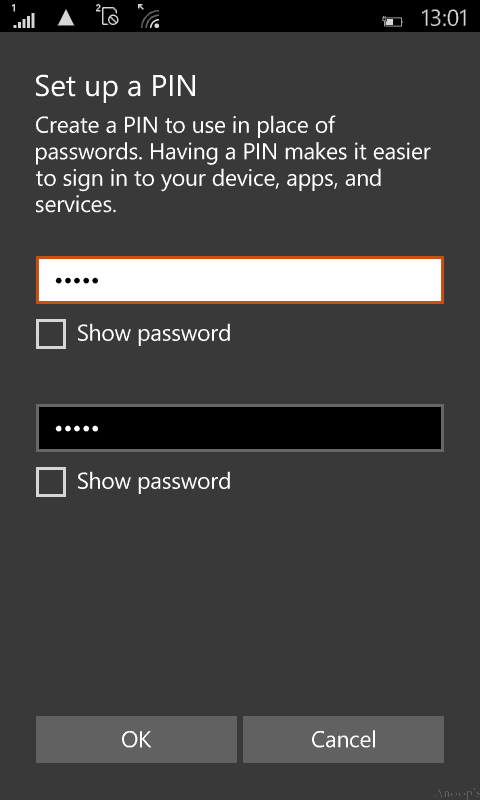 Questions like How to change Windows 10 PIN or reset the Windows 10 PIN are answered here. Require Sign-in – If you've been away, when should Windows require you to sign in again? The default time to get automatically locked is 15 minutes.  There is an option to change to "CHANGE your Windows 10 Phone PIN and also, there is an option to reset the pin by tapping I forgot my PIN.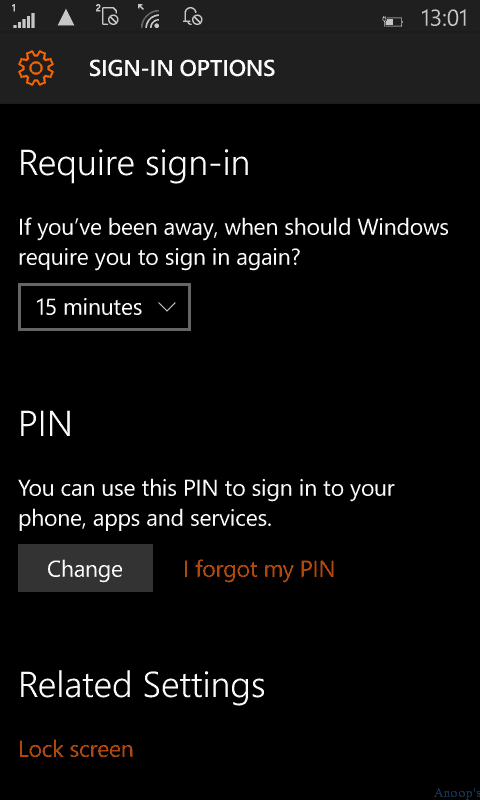 Type in the PIN in the lock screen :- and no need press OK or enter 🙂