Microsoft recently released Windows 10 1903 version. Windows 1903 is the eighth (8th) version of the Windows 10 operating system.
What are we doing with Windows 7 devices? You will see more details about Windows 7 migration status in this post.
Windows 7 Migration Status
As per the latest status (28th June 2019) from Net-Market-Share data, Windows 7 devices are coming down in numbers.
But, Windows 10 is not able to overtake Windows 7 with a total number of shares. The difference is only 0.03%.

Windows 7 – 44.63%
Windows 10 – 44.60%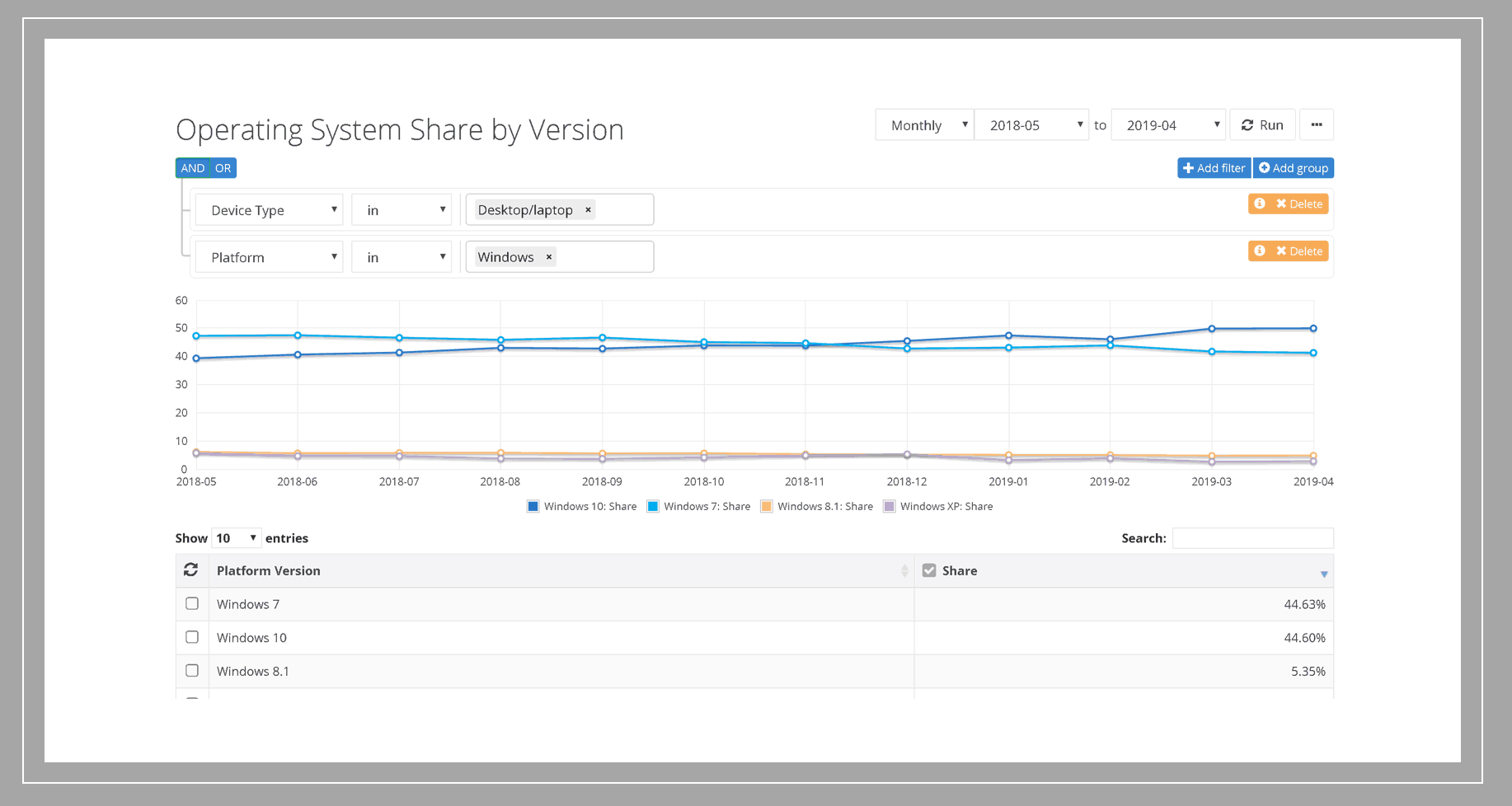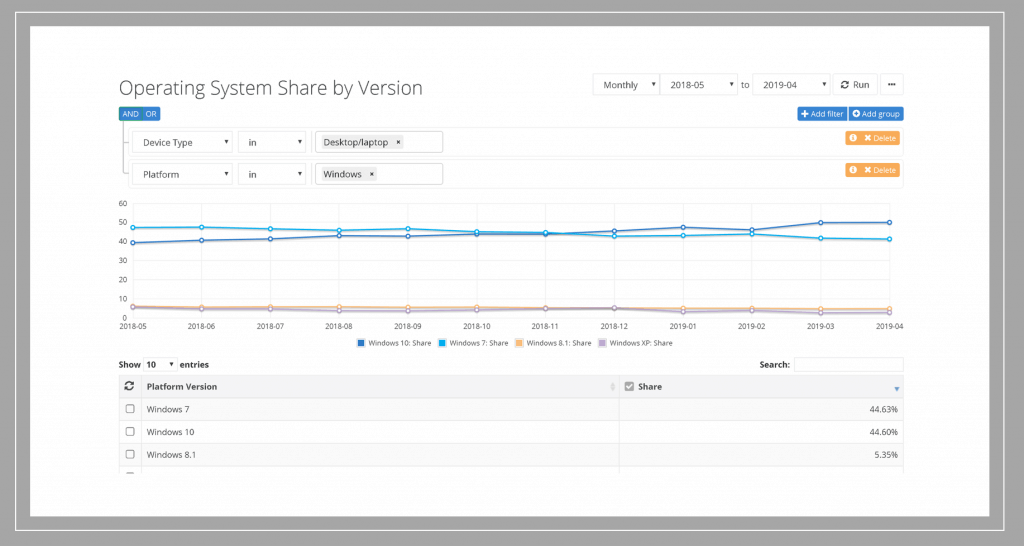 Windows 10 is More Popular
Windows 10 is more popular than Windows 7. Microsoft recently announced that Windows 10 device count reached 800 Million. Do you know what the problem with all this data is?
There is no segregation of corporate devices and personal devices in these Windows 7 and Windows 10 numbers. I would be interested to know and learn how many corporate devices are still running with Windows 7?
Windows 10 Enterprise Impact
I have seen many organizations where Windows 7 migration is started, but it's going to complete by the end of 2020 or later. So, I think most of the organizations are going to purchase Microsoft Windows 7 extended support after 14th January 2020.
You can get more details about the status of other organizations, Windows 10 migration plans from Adaptiva's Windows 10 Enterprise Impact survey.

You will get more details about Windows 7 Migration Status from the following survey questions.
How many organizations are expected to run Windows 7 after the End of Support on 14th Jan 2020?
How many organizations have not completed their Windows 10 migrations?
How many organizations expect to take more than a year to complete the migration to Windows 10?
How many organizations say IT staff is stretched to complete Windows 10 Migration?
One of the interesting results of the above Windows 10 enterprise impact survey is 86% of the organizations have NOT completed the Windows 10 migration.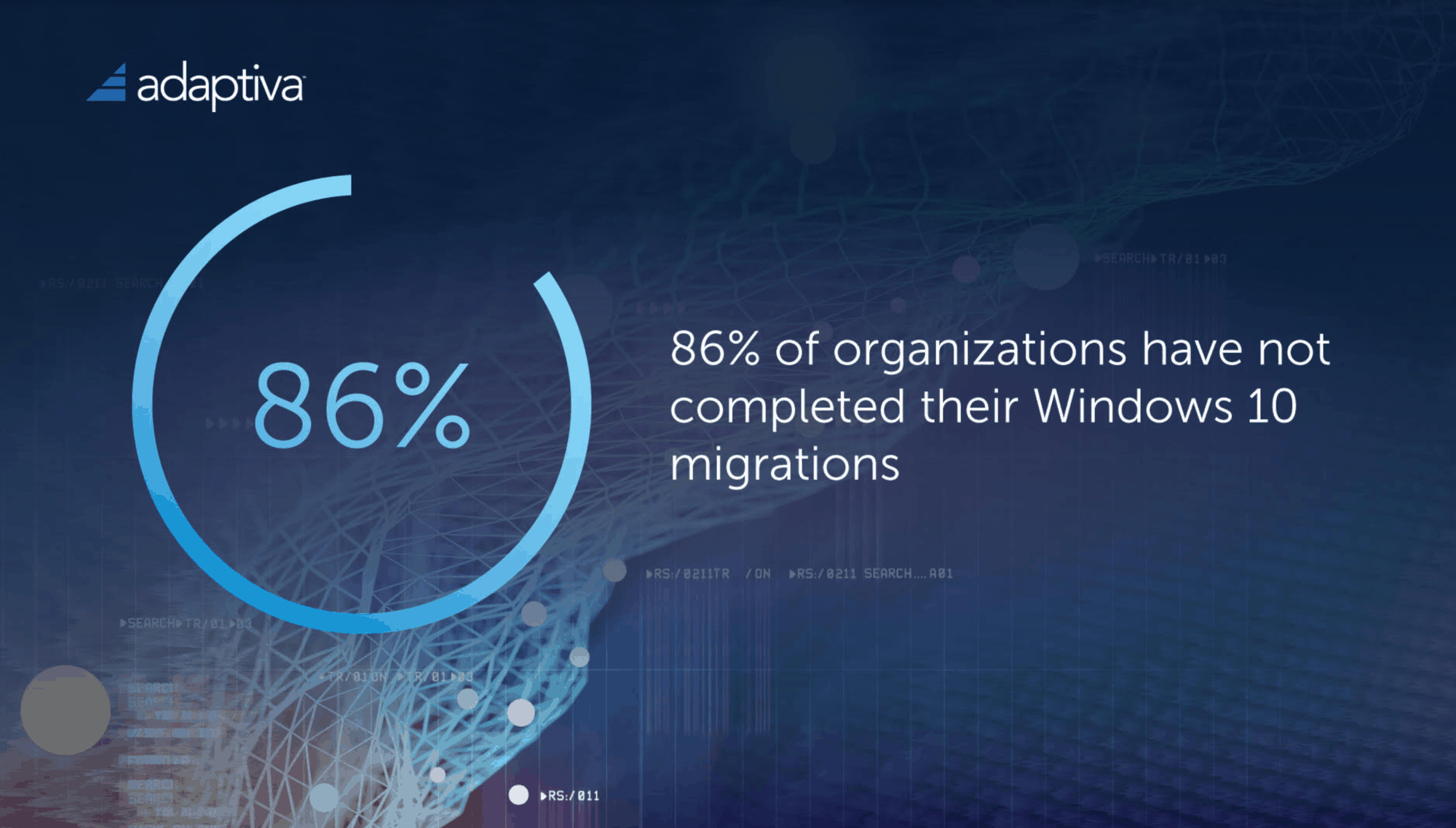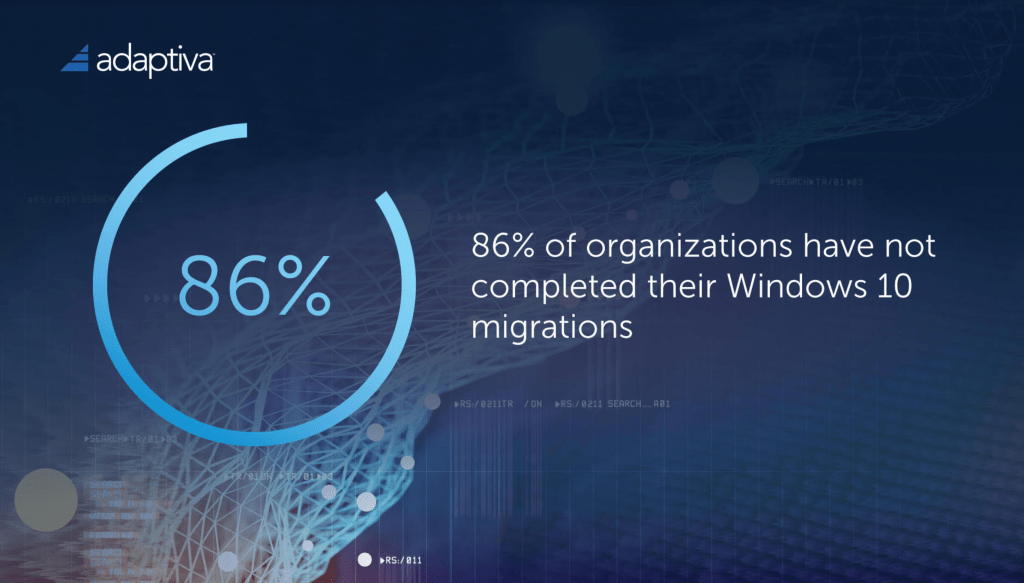 You can download the more essential and exciting details about the survey from the following link. More information about Windows 7 Migration Status – http://www2.adaptiva.com/survey/2019-windows-10-enterprise-impact
Resources