Let's discuss the 300 Windows 11 Performance Improvements Benchmark Report from Microsoft. Microsoft has run over 1 million Mission hours of validation for this performance analysis. This extensive testing and validation process aims to ensure that the performance improvements delivered in their products, particularly in Windows 11, are thoroughly examined and verified.
By investing significant time and resources, Microsoft demonstrates its commitment to providing users a smooth and efficient experience across various hardware configurations and usage scenarios. This approach helps you to identify and address potential performance issues.
Microsoft has shown significant improvements in Windows performance through a comprehensive performance report. They achieved these enhancements by conducting numerous daily performance tests totaling millions.
The improved performance is a result of multiple enhancements across various components. Microsoft worked on optimizing silicon, camera drivers, display drivers, and the operating system itself over recent releases. These efforts aimed to deliver a more efficient and responsive user experience. Windows 11 enhances productivity with features like Windows Hello and Instant On, providing a fast and password-less login experience.

What are the Windows 11 Performance Improvements Highlights from the Last Year?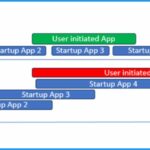 Microsoft is working hard to deliver computing experiences that users love, focusing on making them faster, more reliable, and more efficient. The following are the Windows 11 performance improvements highlights from the last year.
1. Improved Shell Interactions
2. Faster Desktop Access
3. Reduced Impact of Startup Apps
4. Sustainable Computing
5. Reliability Improvements
6. Faster Microsoft Edge
7. Optimized Teams App
Video Shorts – 300 Windows 11 Performance Improvements – Benchmark Report from Microsoft
These video shorts provide a concise and informative overview of over 300 Windows 11 performance improvements mentioned in Microsoft's Benchmark Report. The enhancements in Windows 11 contribute to optimizing overall performance, energy efficiency, and user experience, leading to a more dependable and user-friendly operating system.
Delivering Performance at Scale
Ten years ago, developing and addressing bugs in the operating system was challenging. Today, the situation has drastically improved. The performance analysis process now begins during the design phase, where teams set strong performance goals based on significant research into users' expectations. These performance goals are categorized into "interaction classes," which guide setting targets for user interactions.

Interaction Class
Human Perception
Target
UpperBound
Fast
Minimally noticeable delay
100ms
200ms
Interactive
Quick, but too slow to be described as Fast
300ms
500ms
Pause
Not quick, but it still feels responsive
500ms
1sec
Wait
Not quick due to the amount of work for the scenario
1sec
3sec
Long wait
No longer feels responsive
2sec
5 sec
Captive
A long wait reserved for unavoidably long/complex
Scenarios
5 sec
10 sec
Long-running
Long operations-user will probably multitask(switch
away during operation)
10 sec
30 sec
300 Windows 11 Performance Improvements – Benchmark Report from Microsoft – Table 1

Diagnostic Data by the Numbers
The feedback and performance diagnostic data received by Microsoft are extensive and provide valuable insights into Windows quality and performance. In recent years, Microsoft has significantly invested in capturing performance and quality measures through diagnostic data and backend services.
Over 2.5 Million Cabs per Day
Over 12 Million Performance Traces per Year
Over 70.4 Billion Scenario Performance Data Points per Year

Automated Processing of Performance Issues with DataLayer
Windows 11 helps you to offer a faster and more productive experience with features like Windows Hello and Instant On. It enables password-less login and quick access to productivity. The latest Surface PCs, such as the Surface Laptop 5 and Surface Pro 9, are 10% faster than their predecessors—good performance improvements in silicon, camera drivers, display drivers, and the operating system.
Consistent baseline performance ensures a responsive, fluid, and fast Windows experience. While negative performance feedback for Windows Hello is infrequent, longer device unlocking times have been a concern.
Windows engineers continually work on enhancing baseline performance and consistency, especially for scenarios like Instant On, to provide users with a smooth and reliable experience.
| Baseline Performance and Consistency | Description |
| --- | --- |
| Measurement | Start with code to emit diagnostic data events for measurement or system resource usage identification |
| Optimize the Baseline | Analyze ETW traces using automated trace analysis techniques like DataLayer and Windows Performance Analyzer (WPA). |
| Using Optics for Light Weight Performance Data | Engineering teams add optics to their features, allowing observation of lightweight performance data (e.g. overall time for Windows Hello face authentication) across diverse Windows hardware. |
| Collecting Verbose Performance Diagnostics at Scale | A smaller sample of Windows users with diverse hardware and OS configurations provides verbose performance diagnostics at scale. This data collection helps you gain an in-depth understanding of performance issues and patterns across a broad range of devices. |
| Automatic Trace Analysis Techniques | Utilizing automatic trace analysis techniques, such as resource usage and critical path analysis, a stacked chart of performance issues across the distribution is built |
| Scale Analysis Insights with Performance Traces | The top performance traces from the scale approach are double-checked to confirm insights gained from the scale analysis. |
| Customer Feedback | Feedback from customers through channels like Feedback Hub helps identify areas requiring new optics or investigation beyond the current flow |
| More security with better performance for Enhanced Secure Sign-On (ESS) | Enhanced security with improved performance for ESS, which builds memory enclaves to increase security by hiding them from the rest of the system. |
| Consistent Windows Hello performance with app orchestration | Ensured consistent Windows Hello performance by delaying the resume of background apps until after Windows Hello camera startup and face authentication is complete. This approach prevents resource consumption that can slow down Windows Hello performance. |
300 Windows 11 Performance Improvements – Benchmark Report from Microsoft – Table 2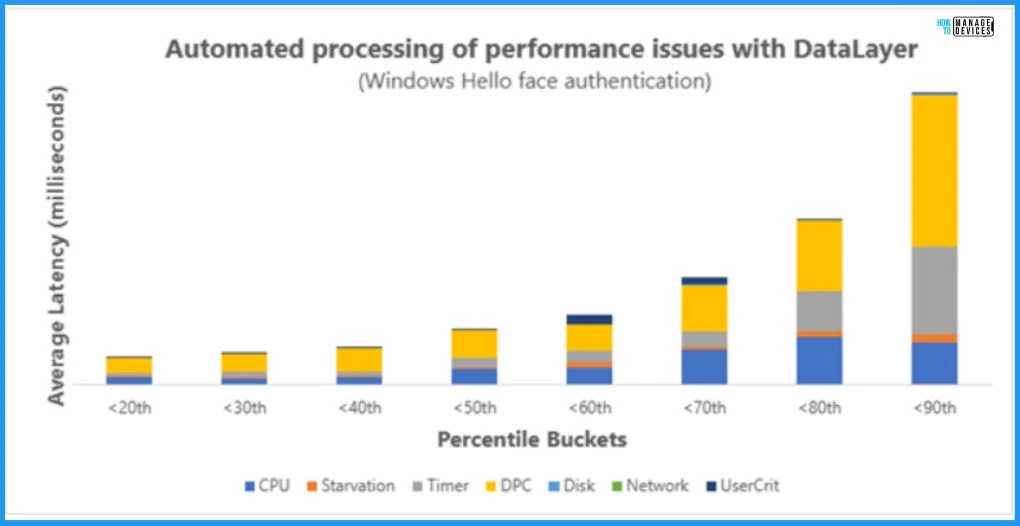 What is New in Windows 11 Performance Improvements
Microsoft continues to invest in ensuring that core Windows scenarios maintain excellent performance fundamentals, enhancing the overall user experience and system responsiveness. Each feature team responsible for building Windows experiences was encouraged to closely examine their features and identify additional opportunities for optimizing the OS experiences.
Team Optimization – The collective effort led to a broad range of optimizations across the entire product, benefiting all Windows users.
Training and Education – Microsoft initiated efforts by conducting comprehensive training throughout the organization, covering best practices, techniques, and the latest tools for performance analysis
The energy and momentum generated by the training and education were invigorating for the entire organization, motivating every team to actively contribute to improving the OS.
A subset of Improvements – As a result of these optimization efforts, users of Windows 11 devices can now enjoy a subset of the numerous performance improvements made across the system.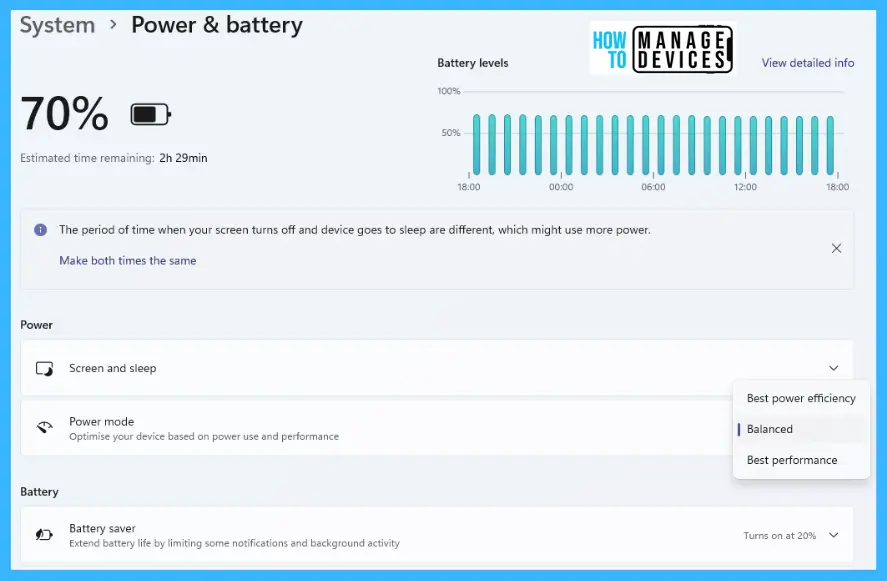 Faster, More Responsive Post-Boot Experience
According to Microsoft's analysis, they have achieved significant memory savings of nearly 2 GB, which translates to an impressive 83% reduction, freeing up resources to be allocated to other applications and services. By moderating the launch of startup apps during boot, Microsoft ensures that user-initiated operations are prioritized and responsive.
Microsoft has significantly improved Windows performance, particularly using Microsoft Edge's Sleeping Tabs feature. By leveraging Sleeping Tabs, users experience enhanced memory savings and improved overall system responsiveness. The feature intelligently puts background tabs to sleep, conserving system resources and freeing up memory for active tasks.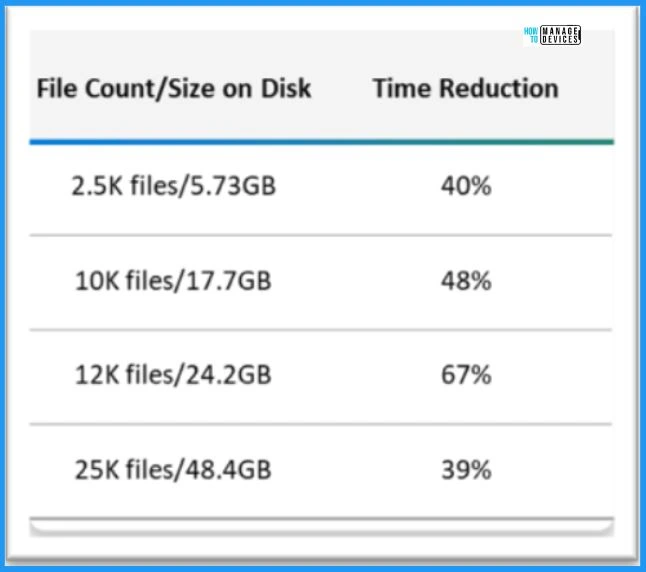 In addition to Sleeping Tabs, Microsoft's commitment to performance optimization is evident in its continuous efforts to conduct millions of performance tests daily. These tests enable Microsoft to identify areas for improvement and implement targeted enhancements.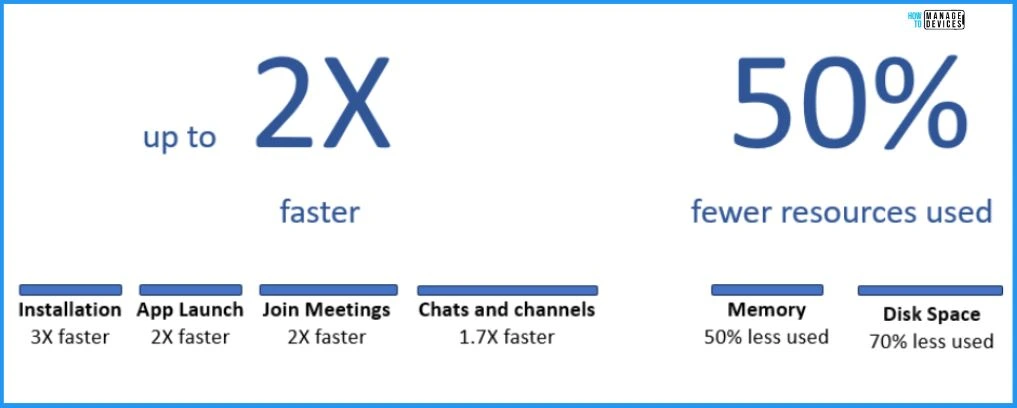 Delivering Delightful Performance for More Than One Billion Users Worldwide – Windows Developer Blog
Author
About Author – Vidya is a computer enthusiast. She is here to share quick tips and tricks with Windows 11 or Windows 10 users. She loves writing on Windows 11 and related technologies. She is also keen to find solutions and write about day-to-day tech problems.