The Administrative Tools are Windows Tools Now on Windows 11. Let's check the updated List of New Windows Tools in Windows 11. Microsoft has changed the name of Administrative tools to Windows tools.
Windows Tools help IT administrators manage devices that allow quick access to perform computer-management tasks and manage several operating system parameters for quick troubleshooting.
You can use these tools to manage a local or remote computer, making it easy to view administrative properties and gain access. All devices are placed in a folder that contains shortcuts to Windows, where the tools are located.
To quickly access it, Double-clicking one of these shortcuts will start that tool, as explained below. There are different ways to open Administrative Tools on Windows 11. Let's explore the option.

Microsoft has renamed the Administrative tools folder in Start to Windows Tools starting with Windows 10 build 21343 release to better organize all the admin and system tools. The tools in the folder might vary depending on which edition of Windows you are using.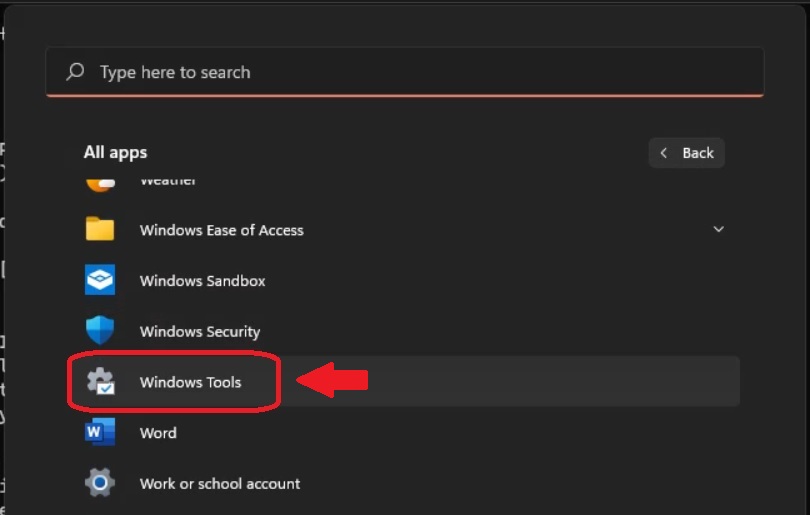 What are the Windows Tools in Windows 11?
It is a folder that contains tools for system administrators and advanced users such as developers. There are around 38 Tools available. The devices are located within the folder C:\Windows\System32\ or its subfolders. Here's the list of commonly used tools.
Character Map
Command Prompt
Component Services
Computer Management
Control Panel
Defragment and Optimize Drives
Disk Cleanup
Event Viewer
iSCSI Initiator
Local Security Policy

The resource monitor and other tools mentioned in the below list are very helpful in troubleshooting Windows 11 issues. It might not necessarily lead to the solution, but this will guide you in the correct direction.
ODBC Data Sources
Performance Monitor
Power Automate
Print Management
Quick Assist
Recovery Drive
Registry Editor
Remote Desktop Connection
Resource Monitor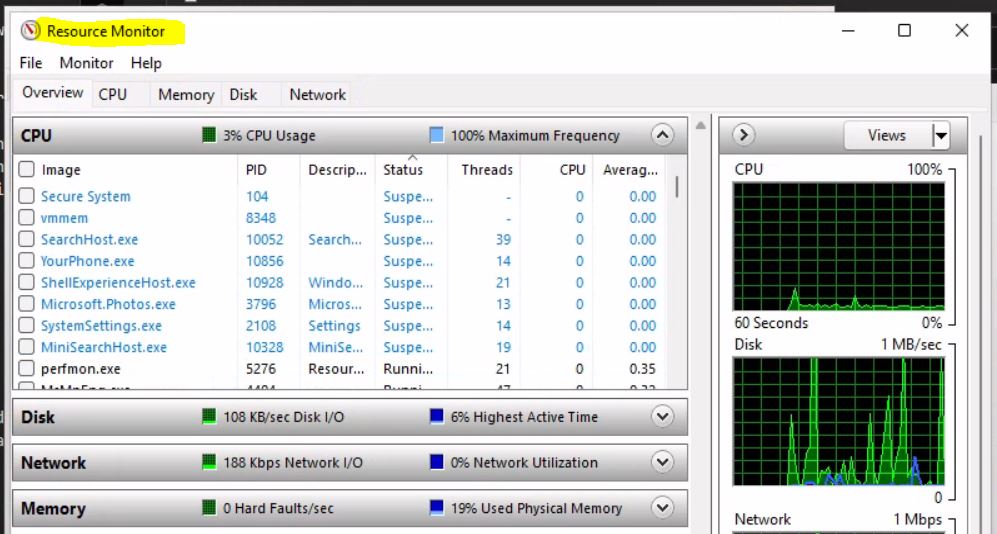 Some of the Windows Tools in this section are elephants in the room. Because some of them are the most used admin tools in Windows. For example, Task Manager, Run, etc.

Run
Services
Steps Recorder
System Configuration
System Information
Task Manager
Task Scheduler
Windows Firewall with Advanced Security
Windows Fax and Scan
Windows Media Player
Windows Memory Diagnostic
Windows PowerShell
Windows PowerShell ISE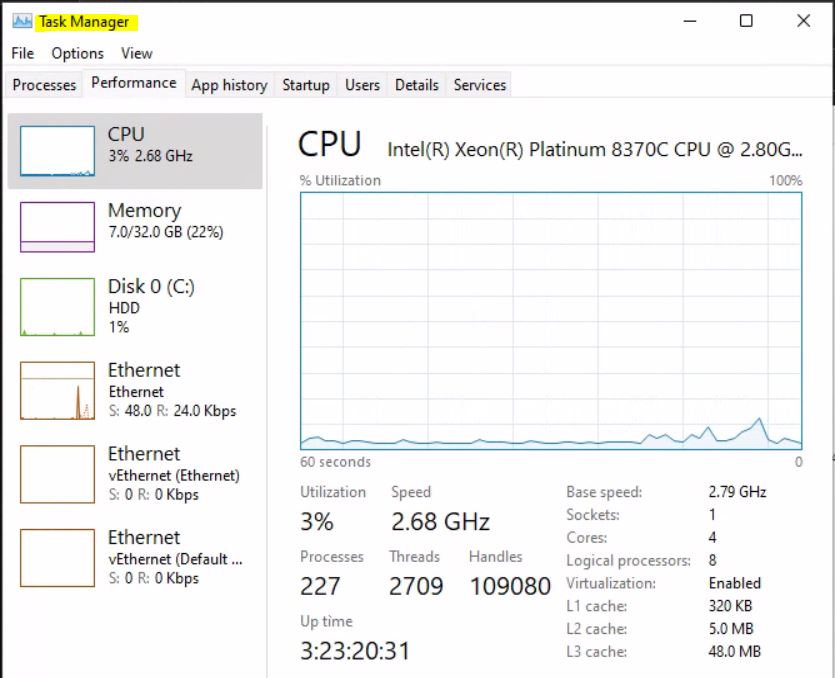 How to Open Windows Tools using the Search option on Windows 11
Let's check how to Open Windows Tools using the Search option on Windows 11. Here's how you can quickly access Tools from Search.
In Device, Click on the Search icon located at the taskbar or Press Windows Key + S keyboard shortcut to open Windows search.
Type Windows Tools into the search box.
Click on Open to launch.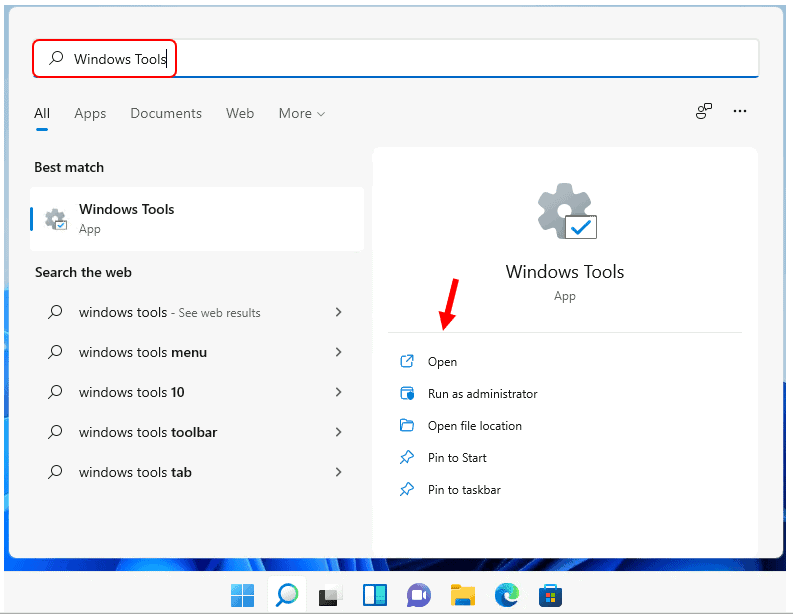 Open Windows Tools from Control Panel
You can still use the old method to open Windows Tools from Control Panel on Windows 11 device. Let's follow the steps below to open Tools from Control Panel.
In Windows 11 device, Open Control Panel, and Make sure you're viewing the control panel in either the Small or Large Icons view.
Here, you can see Windows Tools appears at the bottom. Click on to open Tools.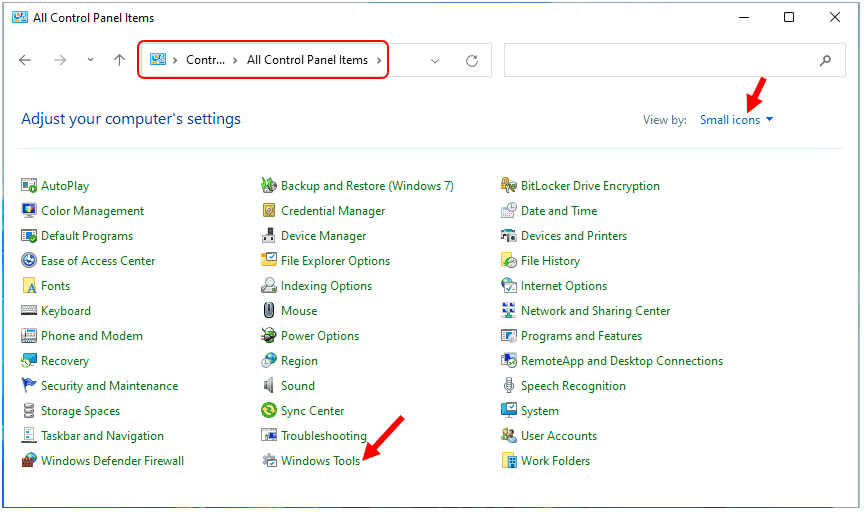 You will be redirected to the folder, and Here you can see the available tools to make IT Admin life easier.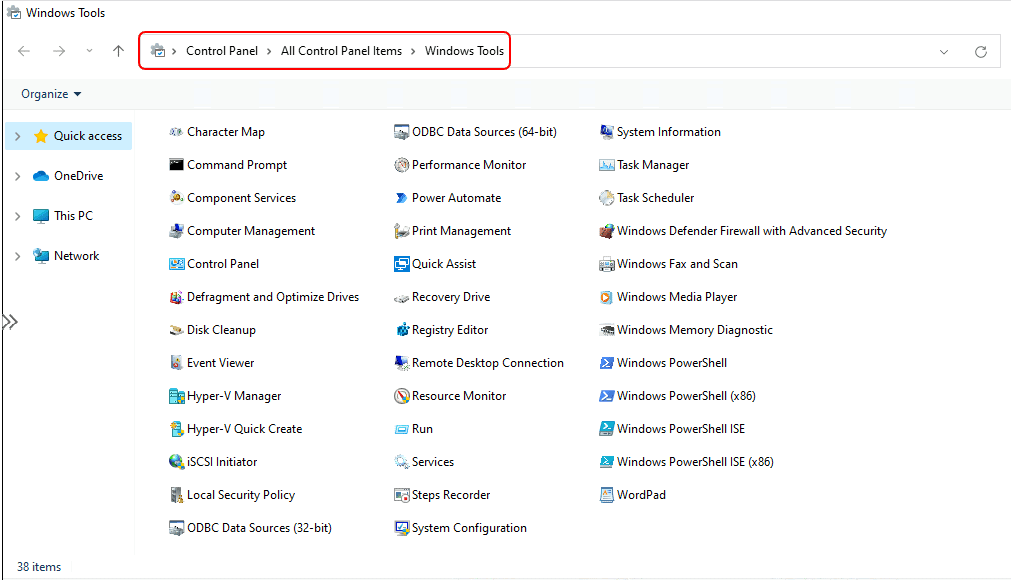 Open Windows Tools from File Explorer
Let's see how to access Windows Tools from file explorer. Here's how you can access Tools from file explorer with the steps below.
In Windows 11 Device, Open File Explorer or Press Windows + E keyboard shortcut to directly jump to this section.
Click on the address bar of File Explorer. Type or directly Copy and paste the path below into the address bar, and press Enter.
%ProgramData%\Microsoft\Windows\Start Menu\Programs\Windows Tools.
The Windows 11 File Explorer is the path to open Windows Tools or Administrative Tools from Windows 11 PC.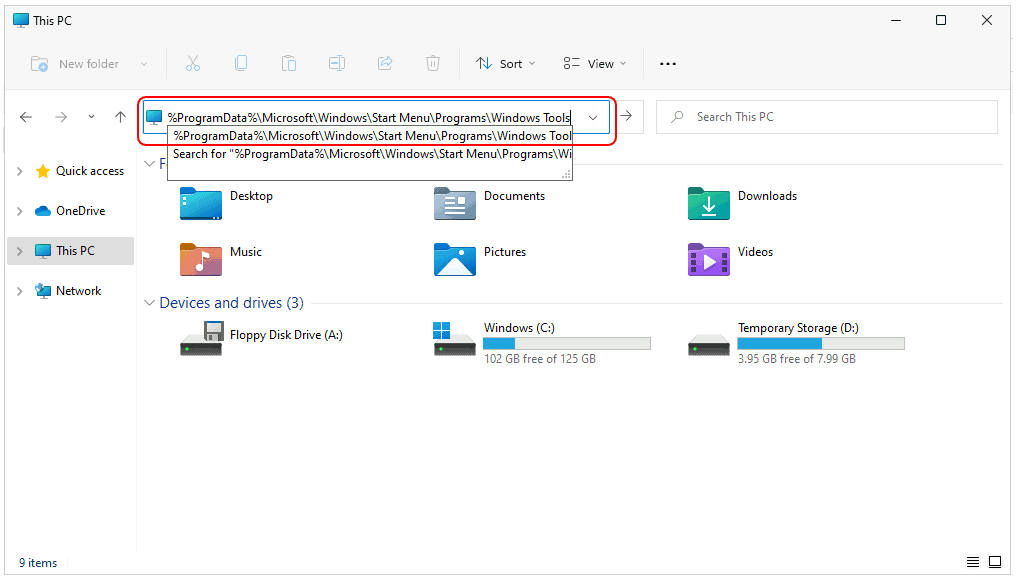 Here, you will be redirected to the Windows\Start Menu\Programs\ folder with Windows Tools or Administrative Tools shortcuts lists.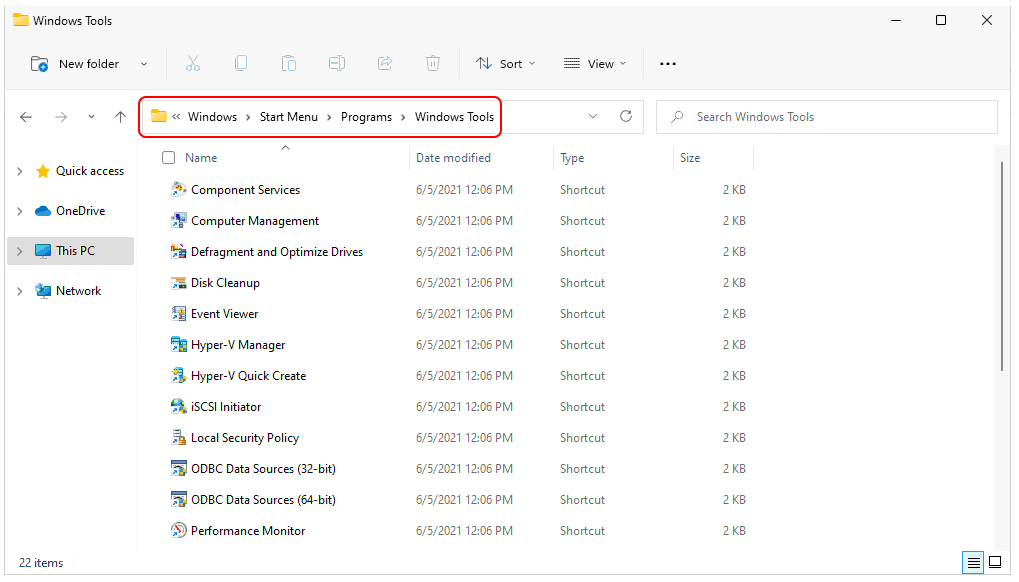 Windows 11 Tool ARP
Let's see what the tool ARP EXE is? ARP Displays and modifies the IP-to-Physical address translation tables used by address resolution protocol (ARP).
Displays current ARP entries by interrogating the current protocol data. If inet_addr is specified, the IP and Physical addresses for only the specified computer are displayed. If more than one network interface uses ARP, entries for each ARP table are displayed.
Displays current ARP entries in verbose mode.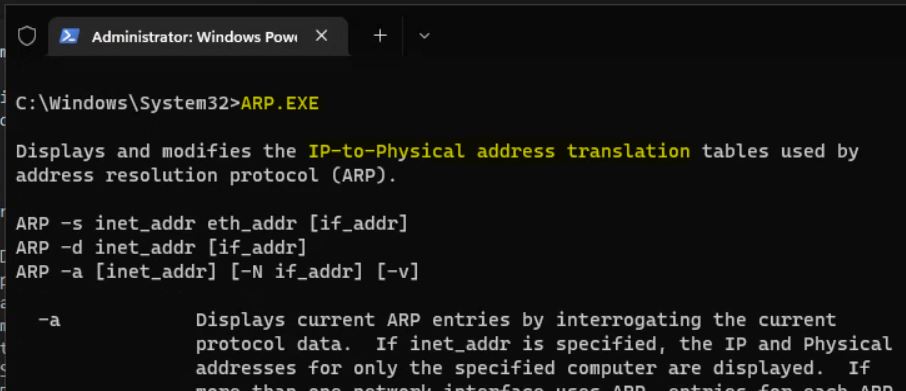 List of Windows 11 EXE Tools Available in Windows/System32 Folder
I have seen many deprecated EXE of Windows in that folder. I think Microsoft will remove these folders later with some of the new versions of Windows OS.
The AT EXE – The AT command has been deprecated. Please use schtasks exe instead. The request is not supported.
Bcdboot – Bcd boot file creation and repair tool. The bcdboot exe command-line tool is used to copy critical boot files to the system partition and create a new BCD store.
BCDEDIT – Boot Configuration Data Store Editor. The Bcdedit exe command-line tool modifies the boot configuration data store. The boot configuration data store contains boot configuration parameters and
controls how the operating system is booted.
These parameters were previously in the Boot INI file (in BIOS-based operating systems) or in the nonvolatile
RAM entries (in Extensible Firmware Interface-based operating systems). You can use bcdedit exe to add, delete, edit, and append entries in the boot configuration data store.
Windows 11 Bitlocker Change PIN Tool (bdechangepin exe) is also available on Windows 11 PC.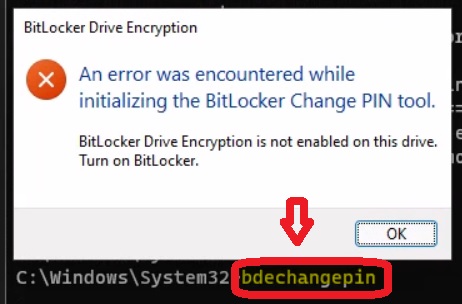 Following is the list of EXEs available on the Windows 11 Windows/System32 folder. You can consider most of these exes as internal Windows tools.
agentactivationruntimestarter
AgentService
AggregatorHost
aitstatic
alg
AppHostRegistrationVerifier
appidcertstorecheck
appidpolicyconverter
appidtel
ApplicationFrameHost
ApplySettingsTemplateCatalog
ApplyTrustOffline
ApproveChildRequest
AppVClient
AppVDllSurrogate
AppVNice
AppVShNotify
ARP
AssignedAccessGuard
at
AtBroker
attrib
audiodg
auditpol
AuthHost
autochk
AxInstUI
baaupdate
backgroundTaskHost
BackgroundTransferHost
bash
bcdboot
bcdedit
bdechangepin
BdeHdCfg
BdeUISrv
bdeunlock
BioIso
BitLockerDeviceEncryption
BitLockerWizard
BitLockerWizardElev
bitsadmin
bootim
bootsect
bridgeunattend
browserexport
browser_broker
bthudtask
ByteCodeGenerator
cacls
calc
CameraSettingsUIHost
CastSrv
CCG
CertEnrollCtrl
certreq
certutil
CExecSvc
change
changepk
charmap
CheckNetIsolation
chglogon
chgport
chgusr
chkdsk
chkntfs
choice
CIDiag
cipher
cleanmgr
cliconfg
clip
ClipDLS
ClipRenew
ClipUp
CloudExperienceHostBroker
CloudNotifications
cmd
cmdiag
cmdkey
cmdl32
cmimageworker
cmmon32
cmproxyd
cmstp
cofire
colorcpl
comp
compact
CompatTelRunner
CompMgmtLauncher
CompPkgSrv
ComputerDefaults
conhost
consent
control
convert
convertvhd
coredpussvr
CredentialEnrollmentManager
CredentialUIBroker
credwiz
cscript
csrss
ctfmon
cttune
cttunesvr
curl
CustomInstallExec
CustomShellHost
dasHost
DataExchangeHost
DataStoreCacheDumpTool
dccw
dcomcnfg
ddodiag
Defrag
deploymentcsphelper
desktopimgdownldr
DeviceCensus
DeviceCredentialDeployment
DeviceEject
DeviceEnroller
DevicePairingWizard
DeviceProperties
DFDWiz
dfrgui
dialer
directxdatabaseupdater
diskpart
diskperf
diskraid
DiskSnapshot
diskusage
Dism
dispdiag
DisplaySwitch
djoin
dllhost
dllhst3g
dmcertinst
dmcfghost
dmclient
DmNotificationBroker
DmOmaCpMo
dnscacheugc
doskey
dpapimig
DpiScaling
dpnsvr
driverquery
drvinst
DsmUserTask
dsregcmd
dstokenclean
dtdump
dusmtask
dvdplay
dwm
DWWIN
dxdiag
dxgiadaptercache
Dxpserver
Eap3Host
EaseOfAccessDialog
easinvoker
EASPolicyManagerBrokerHost
EDPCleanup
edpnotify
EduPrintProv
efsui
EhStorAuthn
EM
EoAExperiences
esentutl
eudcedit
eventcreate
eventvwr
expand
extrac32
fc
fhmanagew
FileHistory
find
findstr
finger
fixmapi
fltMC
fodhelper
Fondue
fontdrvhost
fontview
forfiles
fsavailux
FsIso
fsquirt
fsutil
ftp
fvenotify
fveprompt
FXSCOVER
FXSSVC
FXSUNATD
GameBarPresenceWriter
GamePanel
GenValObj
getmac
gpresult
gpscript
gpupdate
grpconv
hcsdiag
hdwwiz
help
hnsdiag
HOSTNAME
hvax64
hvc
hvix64
hvsievaluator
hvsiproxyapp
HvsiSettingsWorker
icacls
IcsEntitlementHost
icsunattend
ie4uinit
ie4ushowIE
IESettingSync
ieUnatt
iexpress
immersivetpmvscmgrsvr
InfDefaultInstall
InputSwitchToastHandler
iotstartup
ipconfig
iscsicli
iscsicpl
ISM
isoburn
klist
ksetup
ktmutil
la57setup
label
LanguageComponentsInstallerComHandler
LaunchTM
LaunchWinApp
LegacyNetUXHost
LicenseManagerShellext
licensingdiag
LicensingUI
LocationNotificationWindows
Locator
LockAppHost
LockScreenContentServer
lodctr
logagent
logman
logoff
LogonUI
lpkinstall
lpksetup
lpremove
LsaIso
lsass
Magnify
makecab
manage-bde
mavinject
mblctr
MBR2GPT
mcbuilder
MDEServer
MDMAgent
MDMAppInstaller
MdmDiagnosticsTool
MdRes
MdSched
mfpmp
Microsoft
Microsoft
MicrosoftEdgeBCHost
MicrosoftEdgeCP
MicrosoftEdgeDevTools
MicrosoftEdgeSH
mmc
mmgaserver
mobsync
MoNotificationUx
mountvol
mpnotify
MpSigStub
MRINFO
MRT
MSchedExe
msconfig
msdt
msdtc
msfeedssync
msg
mshta
msiexec
msinfo32
msra
MsSpellCheckingHost
mstsc
mtstocom
MuiUnattend
MultiDigiMon
MusNotification
MusNotificationUx
MusNotifyIcon
Narrator
nbtstat
ndadmin
NDKPerfCmd
NDKPing
net
net1
netbtugc
netcfg
NetCfgNotifyObjectHost
NetEvtFwdr
NetHost
netiougc
Netplwiz
netsh
NETSTAT
newdev
NgcIso
nltest
nmbind
nmscrub
notepad
nslookup
ntkrla57
ntoskrnl
ntprint
nvspinfo
odbcad32
odbcconf
ofdeploy
omadmclient
omadmprc
openfiles
OpenWith
OptionalFeatures
osk
pacjsworker
PackagedCWALauncher
PackageInspector
PasswordOnWakeSettingFlyout
PATHPING
pcalua
pcaui
pcwrun
perfmon
phoneactivate
PickerHost
PinEnrollmentBroker
PING
PkgMgr
PktMon
plasrv
PnPUnattend
pnputil
poqexec
pospaymentsworker
powercfg
PresentationHost
PresentationSettings
prevhost
print
PrintBrmUi
printfilterpipelinesvc
PrintIsolationHost
printui
proquota
provlaunch
provtool
ProximityUxHost
prproc
psr
pwlauncher
qappsrv
qprocess
query
quickassist
quser
qwinsta
rasautou
rasdial
raserver
rasphone
rdpclip
rdpinit
rdpinput
RdpSa
RdpSaProxy
RdpSaUacHelper
rdpshell
rdpsign
rdrleakdiag
ReAgentc
recdisc
recover
RecoveryDrive
refsutil
reg
regedt32
regini
Register-CimProvider
regsvr32
rekeywiz
relog
RelPost
RemoteAppLifetimeManager
RemotePosWorker
repair-bde
replace
reset
ResetEngine
resmon
RMActivate
RMActivate_isv
RMActivate_ssp
RMActivate_ssp_isv
RmClient
rmttpmvscmgrsvr
Robocopy
ROUTE
RpcPing
rrinstaller
rstrui
runas
rundll32
runexehelper
RunLegacyCPLElevated
runonce
RuntimeBroker
rwinsta
sacsess
sc
schtasks
ScriptRunner
sdbinst
sdchange
sdclt
sdiagnhost
SearchFilterHost
SearchIndexer
SearchProtocolHost
SecEdit
secinit
securekernel
securekernella57
SecurityHealthHost
SecurityHealthService
SecurityHealthSystray
SensorDataService
services
sessionmsg
sethc
setspn
setupcl
setupugc
setx
sfc
SgrmBroker
SgrmLpac
ShellAppRuntime
shrpubw
shutdown
sigverif
SIHClient
sihost
SlideToShutDown
slui
smartscreen
smss
SndVol
snmptrap
sort
SpaceAgent
spaceman
spaceutil
SpatialAudioLicenseSrv
Spectrum
spoolsv
SppExtComObj
sppsvc
srdelayed
SrTasks
stordiag
subst
svchost
sxstrace
SyncAppvPublishingServer
SyncHost
SysResetErr
systeminfo
SystemPropertiesAdvanced
SystemPropertiesComputerName
SystemPropertiesDataExecutionPrevention
SystemPropertiesHardware
SystemPropertiesPerformance
SystemPropertiesProtection
SystemPropertiesRemote
systemreset
SystemSettingsAdminFlows
SystemSettingsBroker
SystemSettingsRemoveDevice
SystemUWPLauncher
systray
tabcal
takeown
TapiUnattend
tar
taskhostw
taskkill
tasklist
Taskmgr
tcblaunch
tcmsetup
TCPSVCS
ThumbnailExtractionHost
TieringEngineService
timeout
TokenBrokerCookies
TpmInit
TpmTool
tpmvscmgr
tpmvscmgrsvr
tracerpt
TRACERT
tscon
tsdiscon
tskill
TSTheme
TSWbPrxy
ttdinject
tttracer
typeperf
tzsync
tzutil
ucsvc
UevAgentPolicyGenerator
UevAppMonitor
UevTemplateBaselineGenerator
UevTemplateConfigItemGenerator
UIMgrBroker
unlodctr
unregmp2
upfc
UpgradeResultsUI
upnpcont
UPPrinterInstaller
UserAccountBroker
UserAccountControlSettings
UserDataSource
userinit
UsoClient
UtcDecoderHost
Utilman
VaultCmd
vds
vdsldr
verclsid
verifier
verifiergui
vmcompute
VmComputeAgent
vmconnect
vmms
vmplatformca
vmsp
vmwp
vssadmin
VSSVC
w32tm
WaaSMedicAgent
waitfor
WallpaperHost
wbadmin
wbengine
wcsetupagent
wecutil
WerFault
WerFaultSecure
wermgr
wevtutil
wextract
WFS
where
whoami
wiaacmgr
wiawow64
wifitask
wimserv
WinBioDataModelOOBE
Windows
Windows
WindowsActionDialog
WindowsSandbox
WindowsSandboxClient
WindowsUpdateElevatedInstaller
wininit
winload
winlogon
winresume
winrs
winrshost
WinRTNetMUAHostServer
WinSAT
winver
wkspbroker
wksprt
wlanext
wlrmdr
WMPDMC
WorkFolders
wowreg32
WpcMon
WpcTok
WPDShextAutoplay
wpnpinst
wpr
write
WSCollect
wscript
wsl
wslconfig
wslg
WSManHTTPConfig
wsmprovhost
wsqmcons
WSReset
wuapihost
wuauclt
WUDFCompanionHost
WUDFHost
wusa
WWAHost
XblGameSaveTask
xcopy
xwizard
Author