Let's cover the Cloud PC Windows 365 FAQs (frequently asked questions) in this post. Some of the questions are generic questions related to W365 and Cloud PC service. Others are the questions discussed in the Ask Microsoft Anything (a.k.a AMA) event.
Microsoft announced its personal desktop solution(delivered from the cloud) during the Microsoft Inspire event on 14th July 2021. Windows 365 will generally be available on August 2nd, 2021. Cloud PCs are delivered as a SaaS "kind" of solution, but you need to manage those PCs similar to physical devices using Intune (a.k.a Microsoft Endpoint Manager – MEM) solution.
Cloud PC OS/app management is not covered under Microsoft's responsibility; hence Cloud PC service is not 100 %. There are two types of SKUs available for Cloud PC. The Windows 365 Enterprise and Business SKUs.
Cloud PC FAQs
Let's check some of the generic queries related to Cloud PC before getting into AMA questions. In this section, we cover the Cloud PC Windows 365 FAQs from a community perspective. We don't know all the answers yet, but it's better to document questions to try to raise these questions in the next AMA session.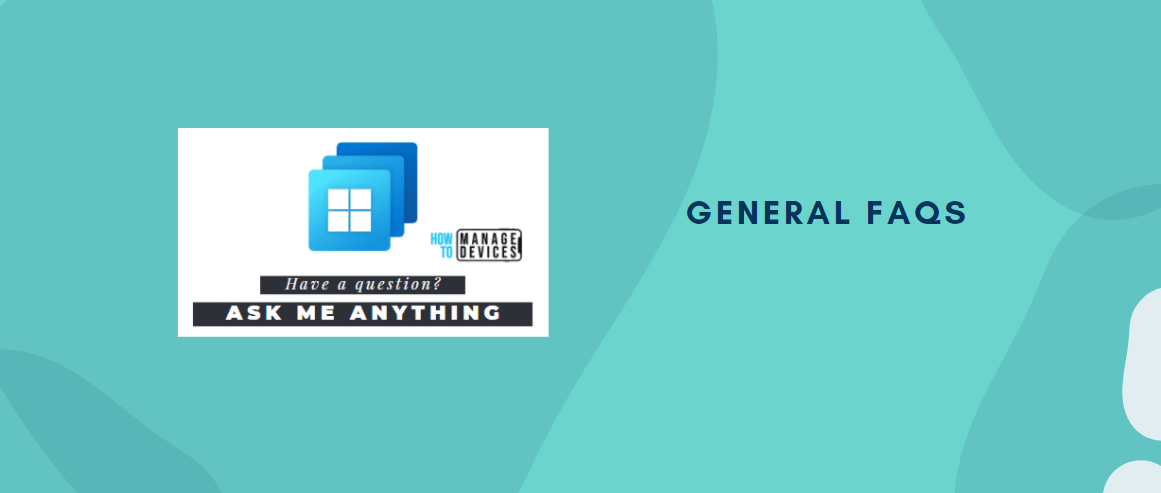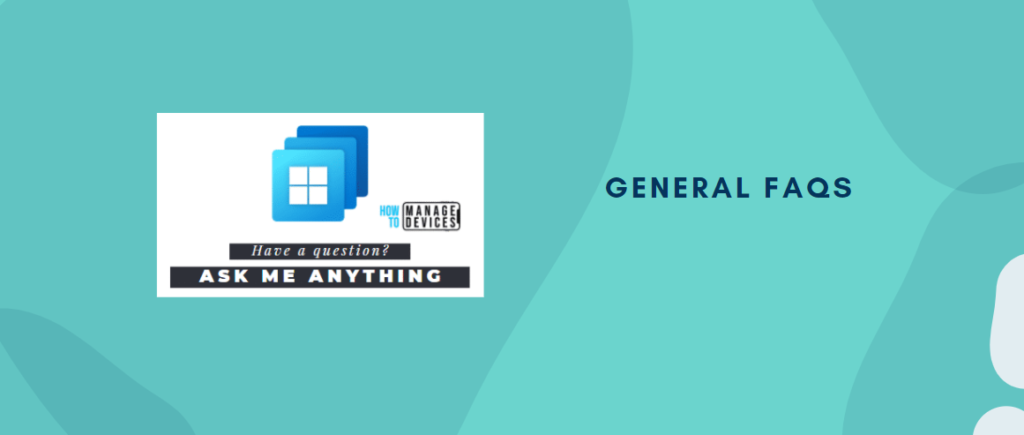 What is Cloud PC?
Cloud PC is a personalized desktop solution that Microsoft provides as part of the Windows 365 offering.
Does Windows 365 and AVD use the same control plane?
Yes, both the services use the same control plane.
What are the types of licenses available for Windows 365?
There are two types of licenses available. 1. Windows 365 Enterprise and 2. Windows 365 Business.
Who is responsible for OS-level Management of Cloud PC?
The customers are responsible for all the OS-level management. Customers must handle the deploying security policies, applications, OS update, and patching.
What is the pricing model for Window 365 Cloud PC?
Per-User-Per-Month is the pricing model for the initial release. I think there will be more flexible pricing models that might be in the cards for the future.
Who is responsible for hardware-level management of Cloud PC/Windows 365?
Microsoft is responsible for managing storage, compute, etc… The customers don't have access to any of these components. Network card (NIC) is the only exception in Windows 365 enterprise scenario.
How the Hybrid Azure AD joined Cloud PCs are automatically getting enrolled to Intune (MDM solution)?
Yes, I think this is possible when you have configured MDM auto-enrollment, unlike the AVD group policy scenario.
Non-custom images available Windows 365 image gallery is different from that of the Azure image gallery?
We don't know the answer to this yet. Does this mean the out-of-box images available in the Azure image gallery are different from the default image that we get from Windows 365 service?
What is the Frequency of Image update in the Windows 365 service?
We don't know the answer yet. Ideally, it should be the same as other Microsoft services like VLSC, etc…
Is there any option to use a custom Cloud PC name before provisioning?
Not at this point. But I think there is a good probability that Microsoft will have this option in the future to have better management.
Windows 365 FAQs
Now let's dig into Ask Microsoft Anything-related questions and answers. Microsoft conducted the first AMA session for Windows 365 and Cloud PC on 21st July 2021. I'm sure there will be future AMA sessions as well. All the credits to the Microsoft AMA participants for all the following answers! Cloud PC Windows 365 FAQs details are given below.
There will be a lot of questions when IT pros/organizations start using this solution. I think Microsoft might arrange regular AMA sessions to address those questions. Most people like me are waiting to try Windows 365 offer from Microsoft and might have many more questions after that.


Is it possible to manage Business Cloud PCs using MEM?
Yes, it's possible to manage Business Cloud PCs (Windows 365 Business license) with Microsoft Endpoint Manager Intune. You need to have an active Azure subscription, and you have configured MDM auto-enrollment.
What are the differences between Enterprise Cloud PC & Business Cloud PC and OS/device management?
Endpoint Admins have richer features in terms of managing "Enterprise" Cloud PCs. For "Business" Cloud PCs, the admins have lesser controls. However, the admins can still push device configuration policies, app configuration policies, etc.
Whether Enterprise Cloud PCs support pure Azure AD join like Business Cloud PCs?
Microsoft is investigating and working towards a solution for "Enterprise" such that there are no Azure or on-prem AD pre-requisites. Does this mean Azure AD joined enterprise cloud PCs support is coming soon?
Is there month to month basis licensing support model for Windows 365?
W365 will soon be supported on a month-to-month basis through a Modern Commerce Platform agreement.
Whether Windows 365 updates Default images with the latest patches?
Yes, Windows 365 handles the updates for images themselves (before provisioning).
How are Windows 10 to Windows 11 upgrades handled?
The feature update delivery mechanism is similar to that of physical devices.
How does the User Profile roaming work between physical and Windows 365 Cloud PC?
When you switch between devices, data and profile settings will actively synchronize.
OneDrive Known Folder Move
Windows Sync Your Settings
Enterprise State Roaming
Office roaming settings
Edge synced settings.
Resources