Microsoft released the latest version of technical preview version 2002 of Microsoft Endpoint Configuration Manager (MECM|SCCM). SCCM 2002 version comes with many improvements and new features. Let's see what are the improvement of ConfigMgr 2002 Technical Preview.
NOTE! – Do NOT install Technical Preview version in the production environment. To build ConfigMgr Technical Preview lab, you can download SCCM from evaluation portal.
Subscribe to this Blog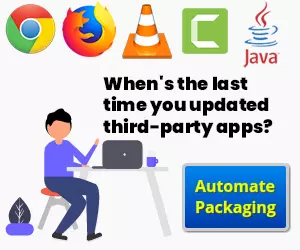 [jetpack_subscription_form show_only_email_and_button="true" custom_background_button_color="undefined" custom_text_button_color="undefined" submit_button_text="Subscribe" submit_button_classes="undefined" show_subscribers_total="true" ]
SCCM Console Startup Time
SCCM|ConfigMgr 2002 technical preview version comes with a useful improvement to analyse the Startup time for each console launch. Now you can see who has slow console startup times.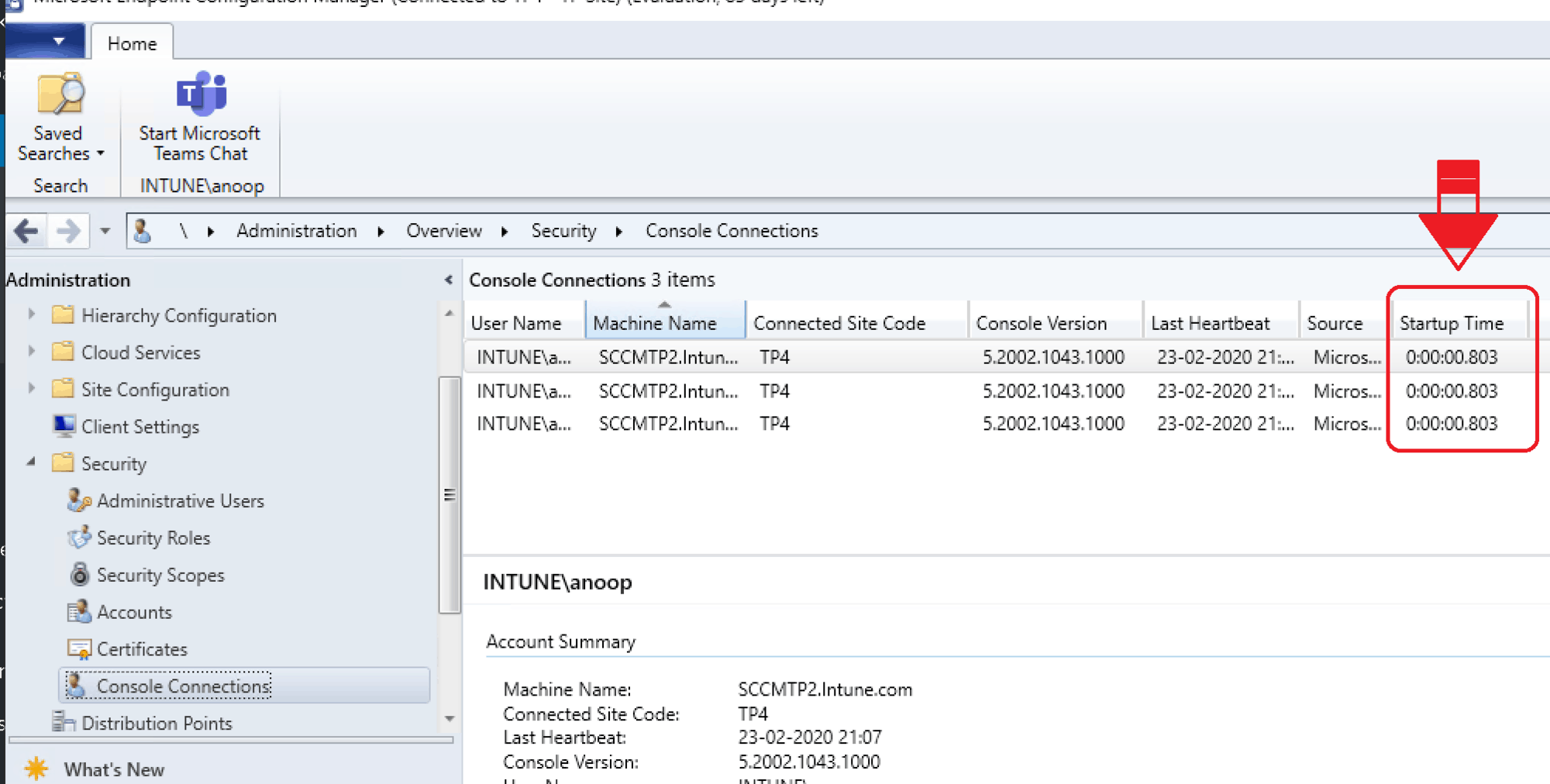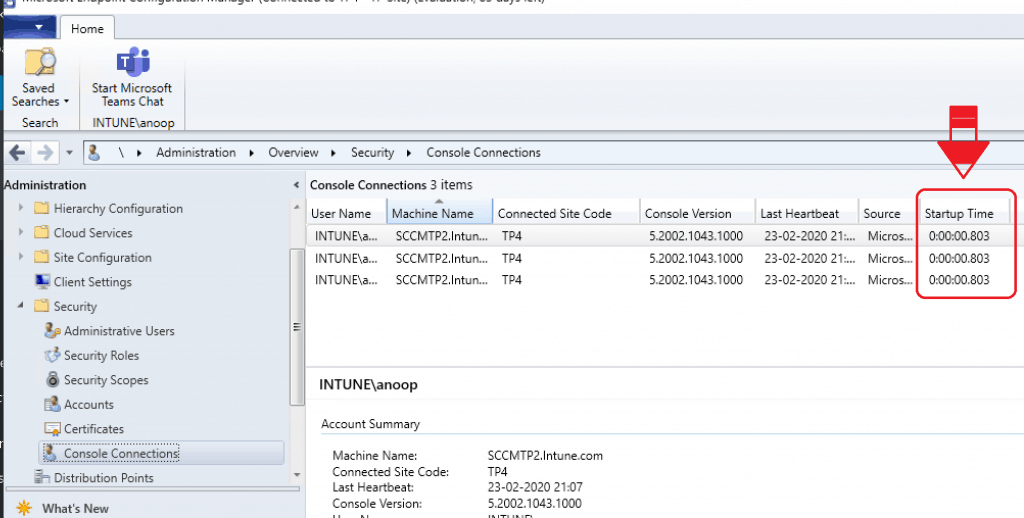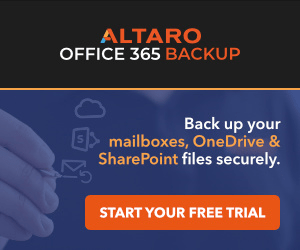 Improvements with Orchestration Groups
SCCM Orchestration groups are getting many improvements in each versions. More details of orchestration group are available in the following post "SCCM Orchestration Group Setup Step by Step Guide for Server Patching."
New features of Orchestration Groups are available with 2002 version of SCCM technical preview – https://docs.microsoft.com/en-us/configmgr/core/get-started/2020/technical-preview-2002#bkmk_orch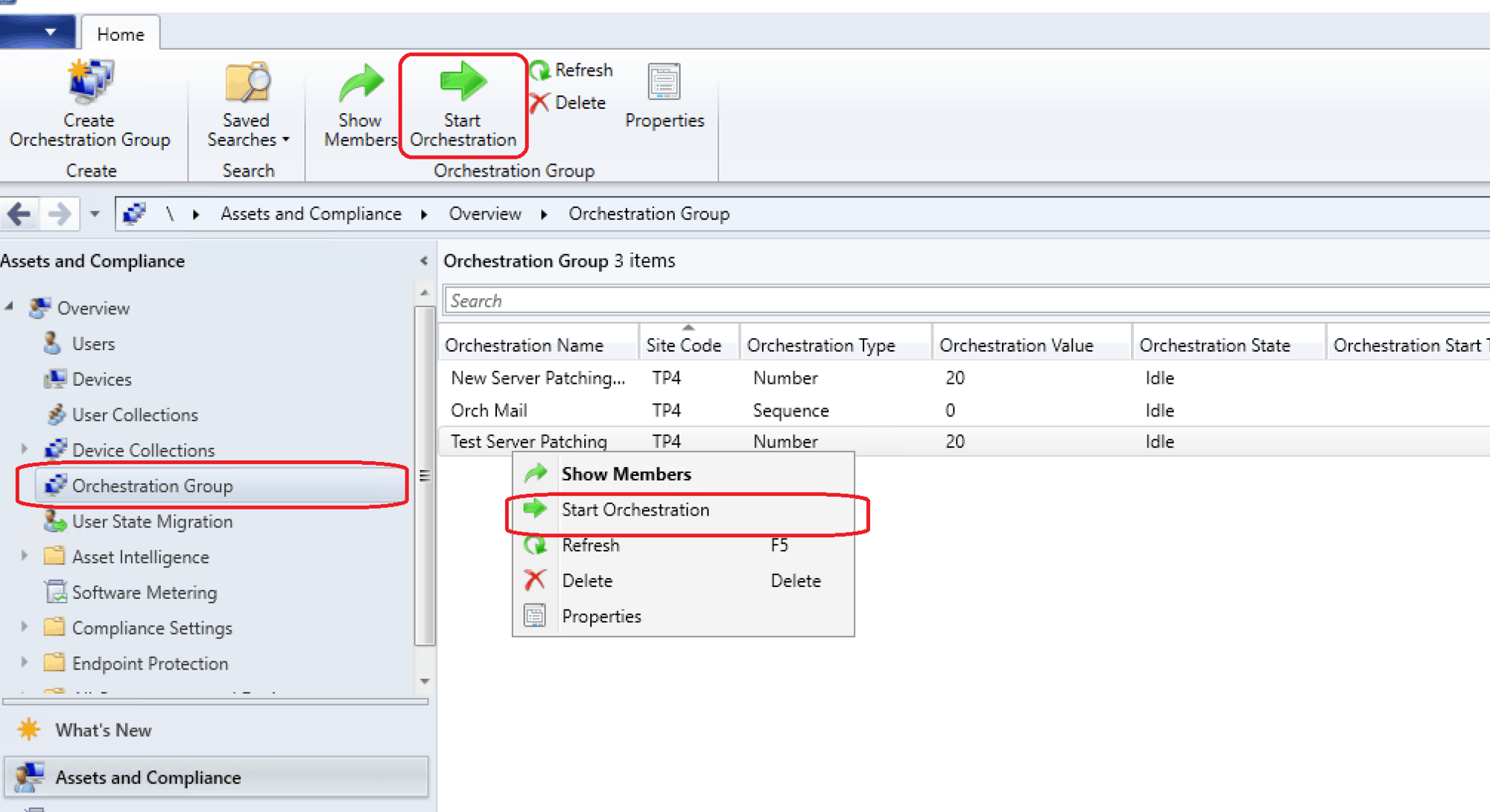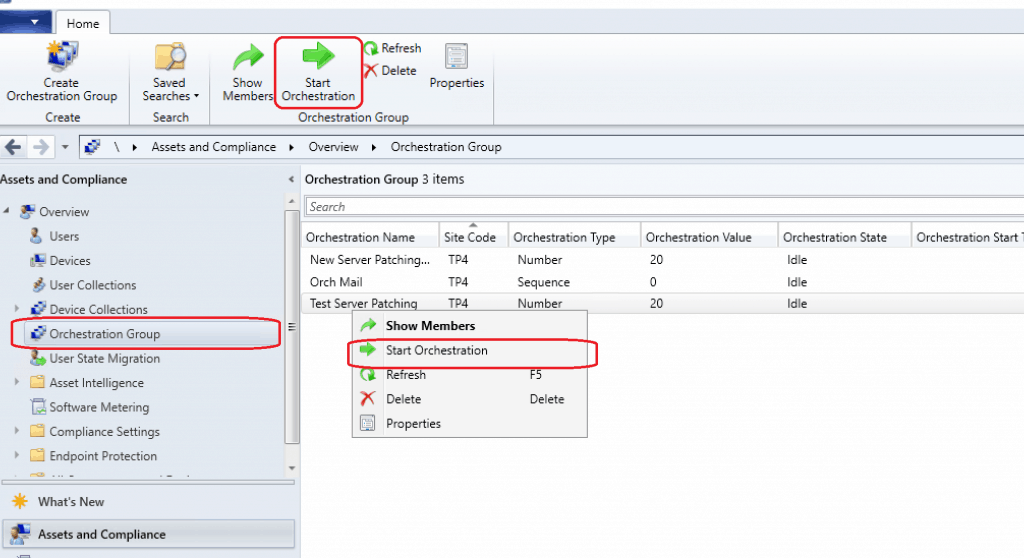 Improvements with SCCM MBAM
Microsoft introduced new features with SCCM Bitlocker management options. As you can see in the Operating system drive tab in the following screenshot.
More details about the SCCM MBAM options are available – https://docs.microsoft.com/en-us/configmgr/core/get-started/2020/technical-preview-2002#bkmk_bitlocker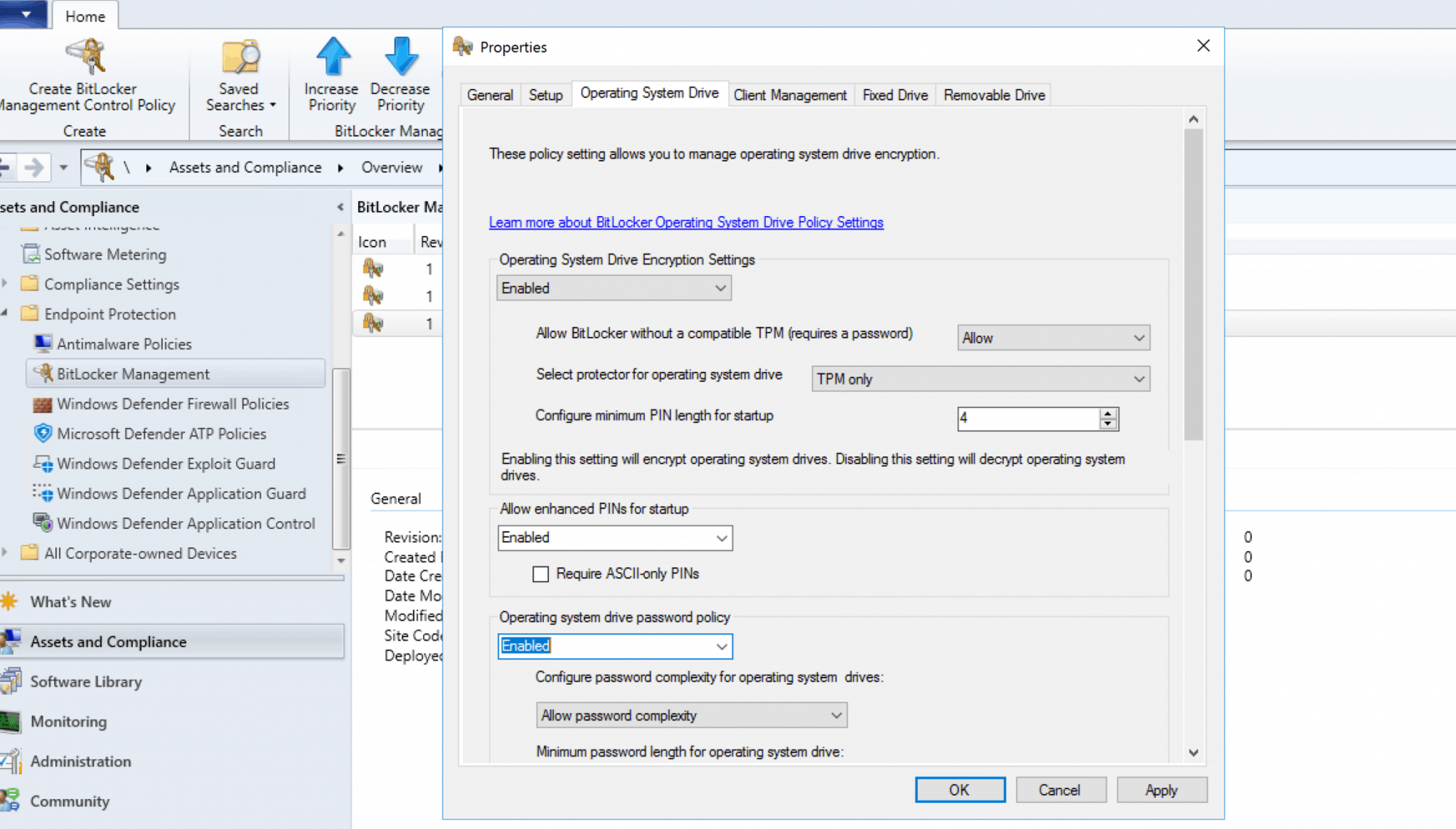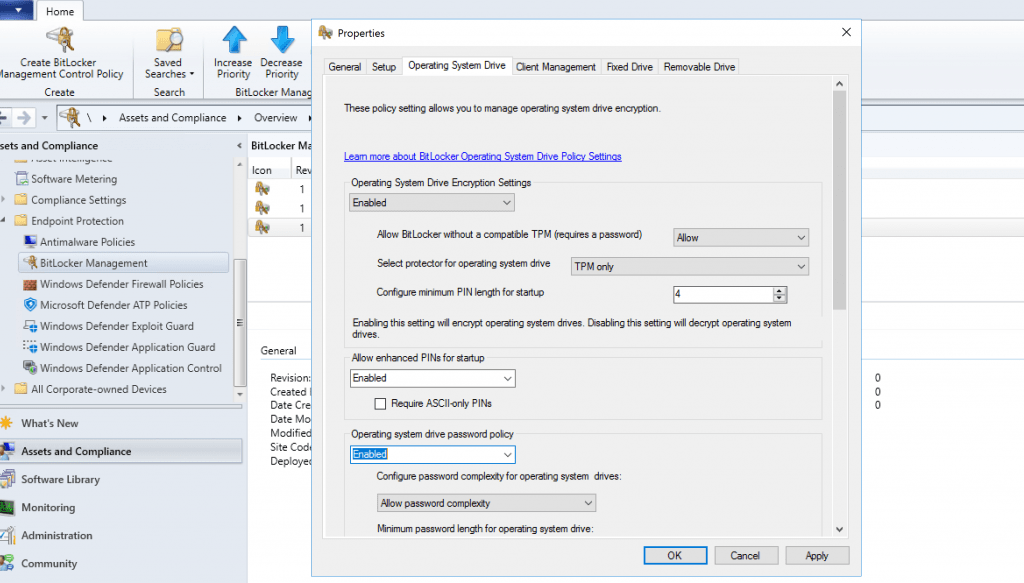 SCCM 2002 Technical Preview
The installation and upgrade of ConfigMgr 2002 technical preview version is similar to all other versions. More details – https://docs.microsoft.com/en-us/configmgr/core/get-started/2020/technical-preview-2002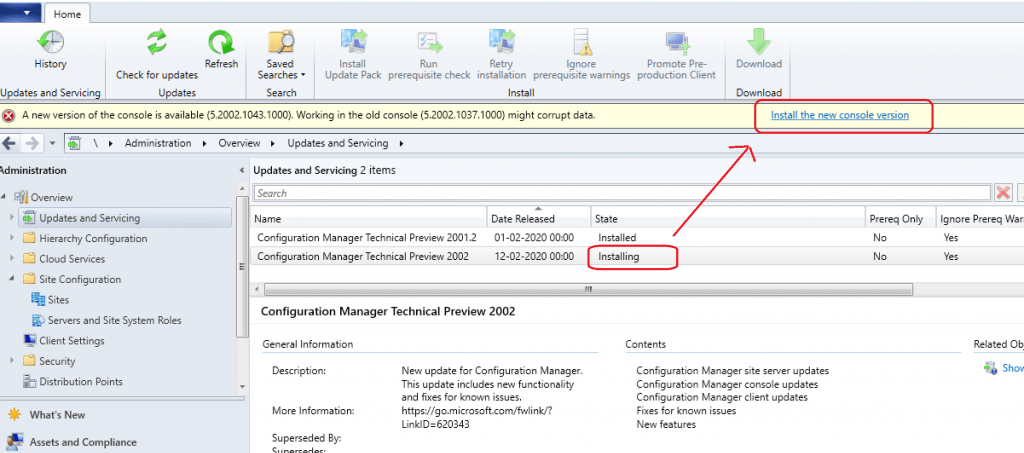 Update Completed
The latest ConfigMgr Console, client, and site versions are given below:
2002 Technical Preview Console Version – 5.2002.1043.1000
2002 Technical Preview Client Version 5.00.8953.1000
2002 Technical Preview Site Version 5.00.8953.1000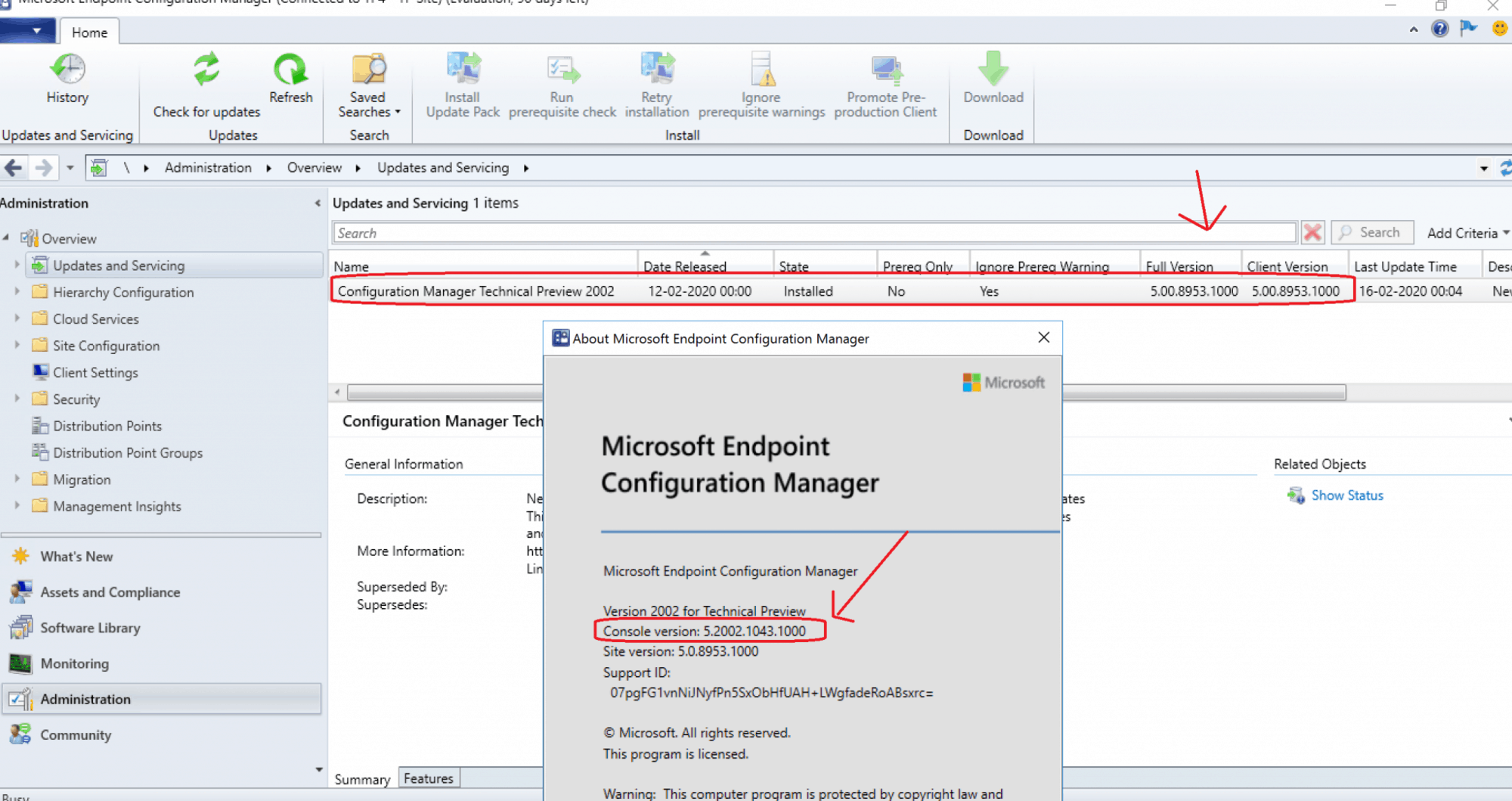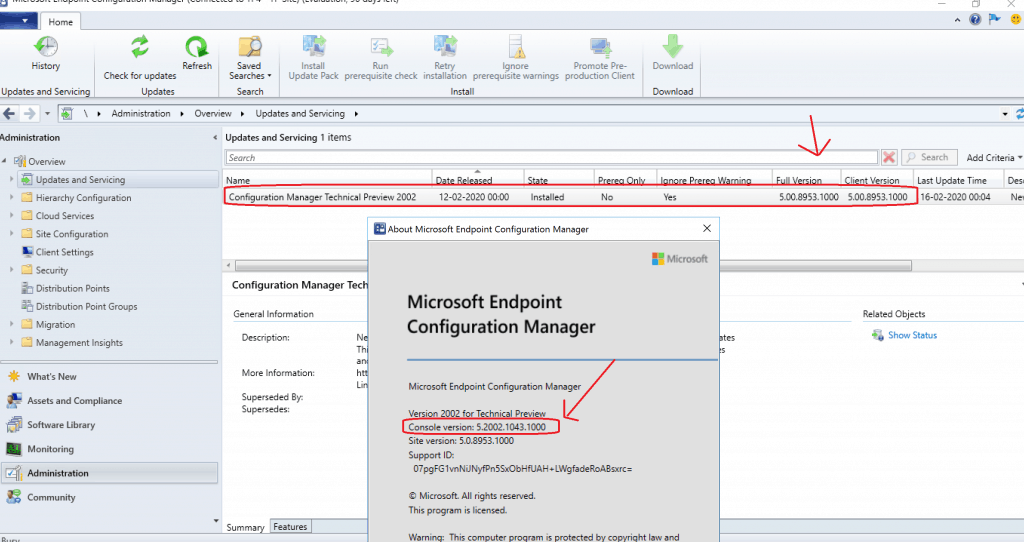 Other Improvements
More details are available in the release note – https://docs.microsoft.com/en-us/configmgr/core/get-started/2020/technical-preview-2002
Token-based authentication for cloud management gateway
Evaluate software updates after a servicing stack update (SSU)
Office 365 updates for disconnected software update points
Improvements to Orchestration Groups
Improvements to Microsoft Edge management
Proxy support for Azure Active Directory discovery and group sync
Improvements to BitLocker management
Additional improvements to task sequence progress
Improvements to the ConfigMgr PXE Responder
Resources