Let's find ConfigMgr 2010 Version Details in this post. You can check the version details of the Configuration Manager version, 2010 client. ConfigMgr 2010 is Generally Available now without an opt-in version script. Microsoft released the SCCM opt-in version of 2010 on Nov 30th, 2020.
I have already published step by step guide for the ConfigMgr 2010 production release. You can refer to SCCM Primary Server Upgrade to 2010. Upgrade checklist and prerequisites are also converted in that step-by-step guide.
I have a list of the top 5 picks of ConfigMgr 2010 new features. I think these new features are really helpful for SCCM admins with day-to-day activities.

Client Version
You can check the Windows 10 client version from Configuration Manager properties.

Control Panel -> Configuration Manager -> Configuration Manager properties -> Version
Client Version 5.00.9040.1010 (2010 opt-in version)
Client Version 5.00.9040.1015 (non opt-in version)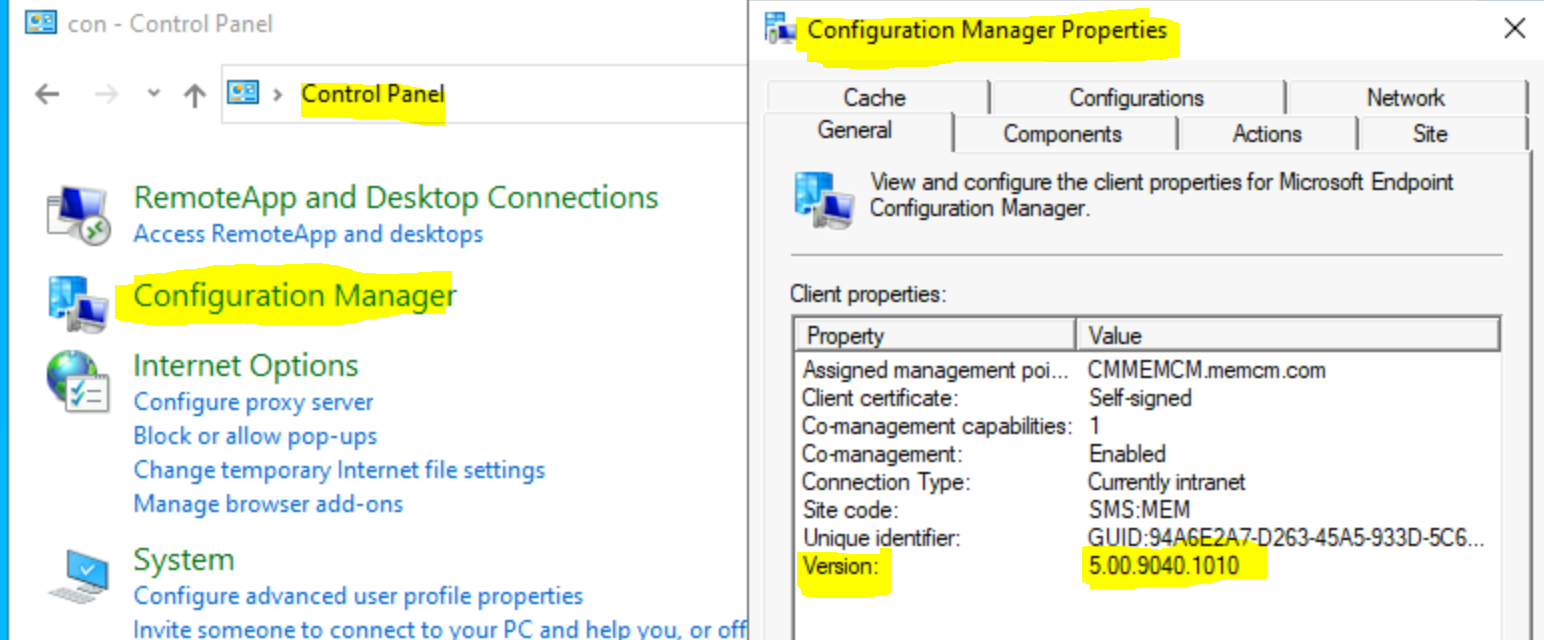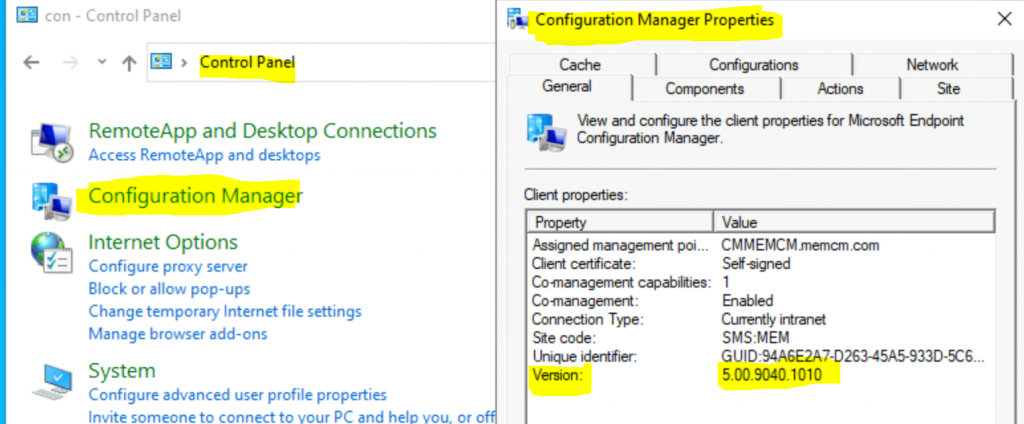 Site Server Full Version
Let's check the SCCM 2010 Site Server version:
Navigate to \Administration\Overview\Site Configuration\Sites
Right-click on the primary server and select properties
Full Site Version 5.00.9040.1000 (SCCM 2010)


Console Version
Check the console version from About Configuration Manager
Console Version 5.2010.1093.1800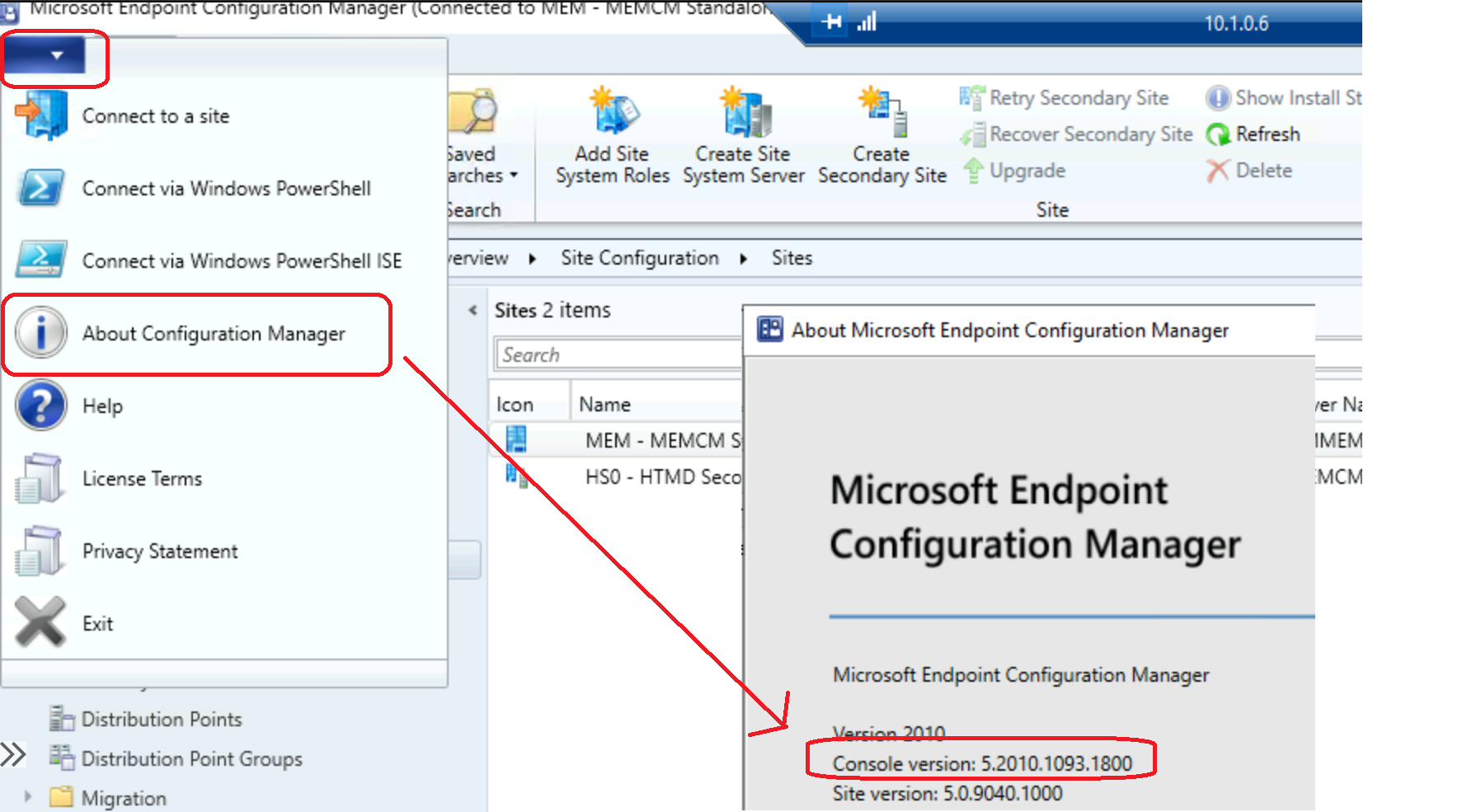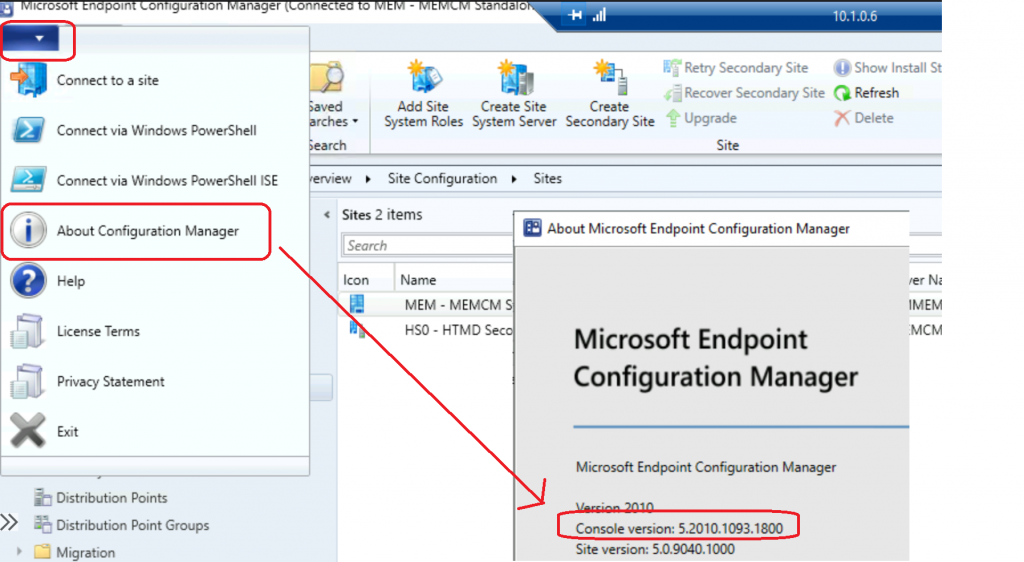 Build Version
Navigate to \Administration\Overview\Site Configuration\Sites
Right-click on the primary server and select properties
Check the Build Number: 9040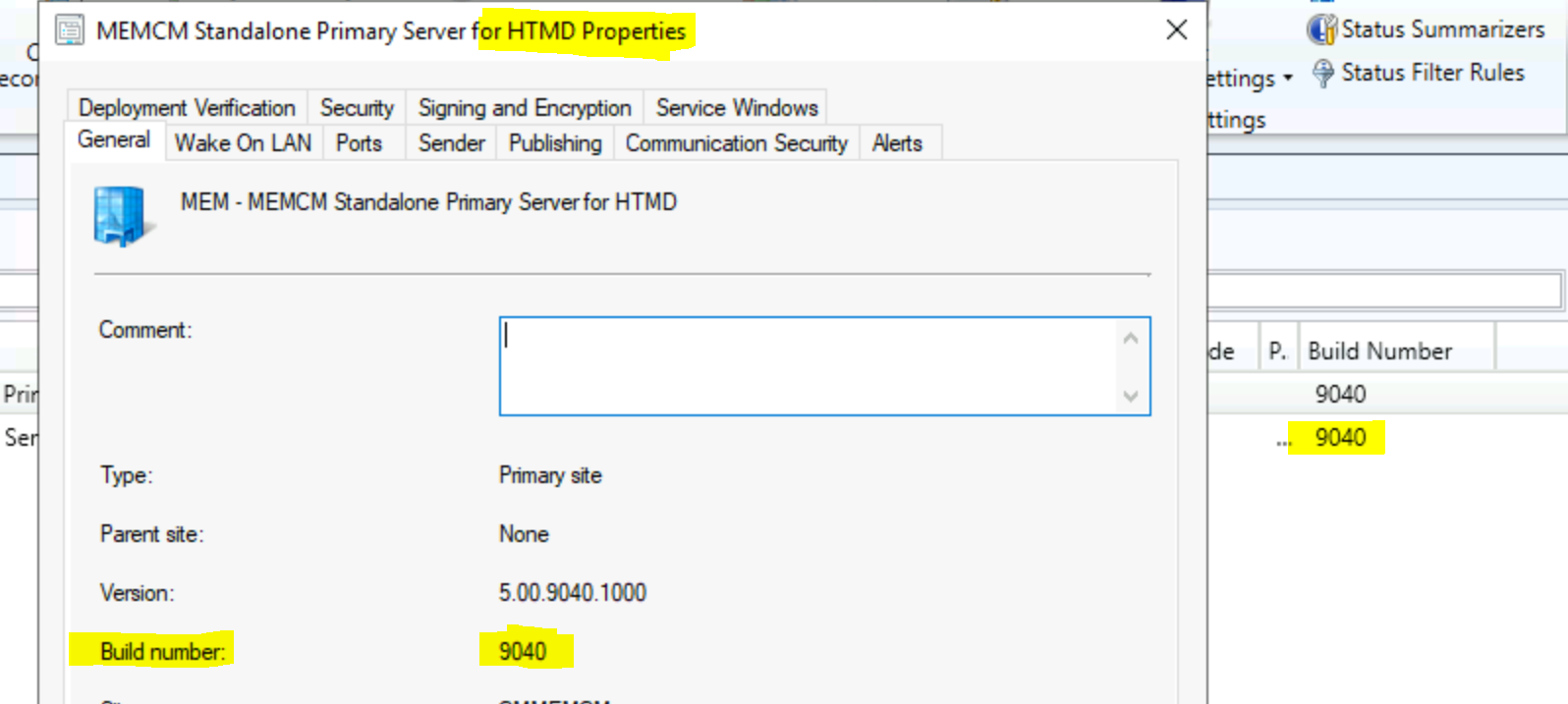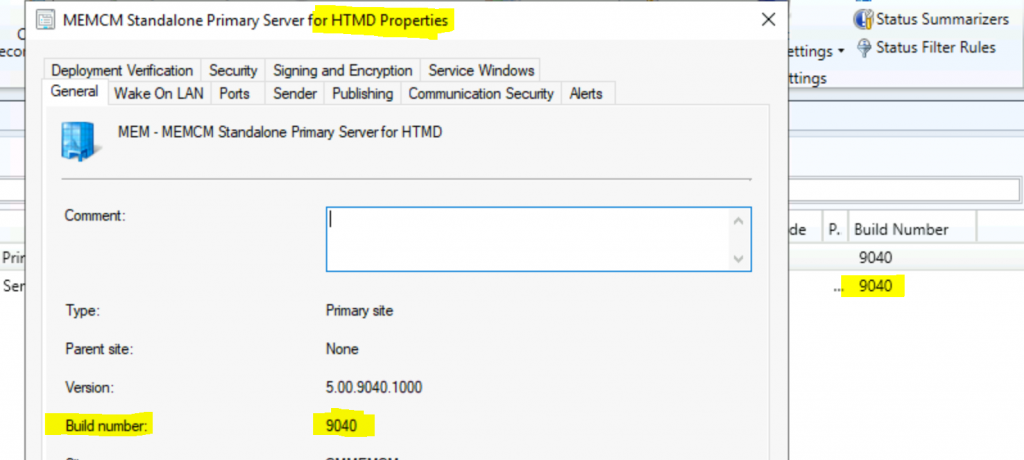 Resources
Author
Anoop is Microsoft MVP! He is a Solution Architect in enterprise client management with more than 20 years of experience (calculation done in 2021) in IT. He is a blogger, Speaker, and Local User Group HTMD Community leader. His main focus is on Device Management technologies like SCCM 2012, Current Branch, and Intune. E writes about ConfigMgr, Windows 11, Windows 10, Azure AD, Microsoft Intune, Windows 365, AVD, etc…