ConfigMgr 2010 is Generally Available now. You don't have to run the opt-in version script to make the 2010 version available in the console. Microsoft released the SCCM opt-in version of 2010 on Nov 30th, 2020. This was announced by David James Director of Engineering, ConfigMgr & Desktop Analytics, Microsoft.
You can learn more about the new features of the ConfigMgr 2010 production version. Let's get more details from Top 5 New Features of SCCM 2010 | ConfigMgr.
NOTE! – The end of the opt-in phase is not the same as GA. GA was two weeks ago when we released 2010. The fact that customers had to opt-in doesn't mean it wasn't GA. GA means the product is ready and supported for general production use by all customers which as noted, was two weeks ago. Thanks to Jason Sandys for correcting me.
SCCM 2010 Update is Generally Available
Microsoft Configuration Manager (ConfigMgr) team released the 2010 version in the SLOW ring (update is available without using an opt-in script). Now you don't need to run the PowerShell script to get the 2010 updates. This is announced by David James in the below tweet.

Ok it is now available universally to everyone without having to opt in. Everyone on #configmgr 1910 or later should see it in their consoles without taking any other action. #memcm https://t.co/KjZ10jtQgW

— david james (@djammmer) December 12, 2020
NOTE! – Let's read more about ConfigMgr Slow Ring Vs Fast Ring (Opt-in version) Details | Opt-in Vs Available for All | Early Update Ring.
2010 Availability
The following SCCM versions are supported for the upgrade to 2010. If you have any of the following versions of ConfigMgr, the 2010 version shall show up in the console. Of course
Read More details about SCCM Life Cycle
To take full advantage of new ConfigMgr features, after you update the site, also update clients to the latest version. While new functionality appears in the admin console when you update the site and console, the complete scenario isn't functional until the client version is also the latest.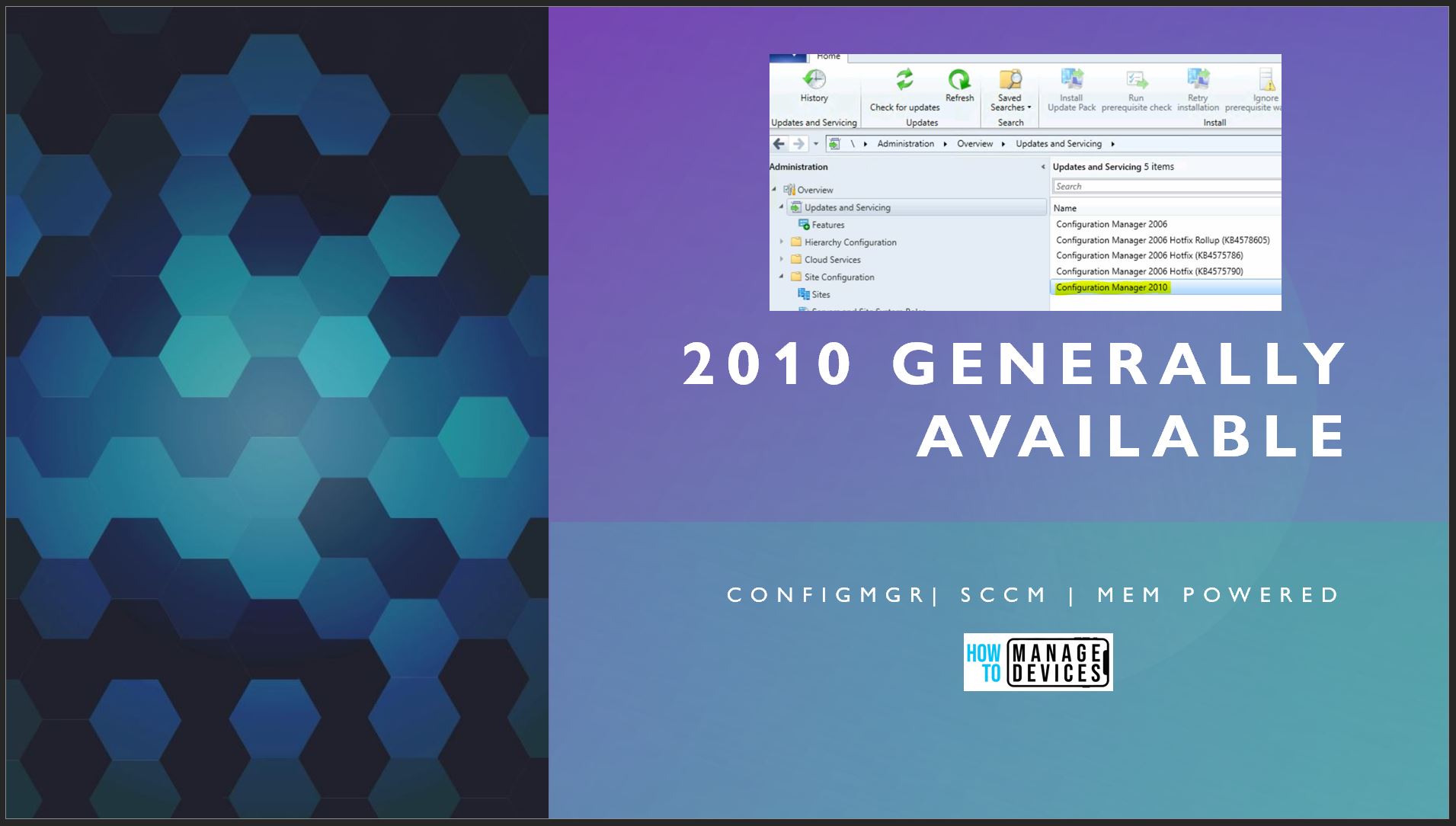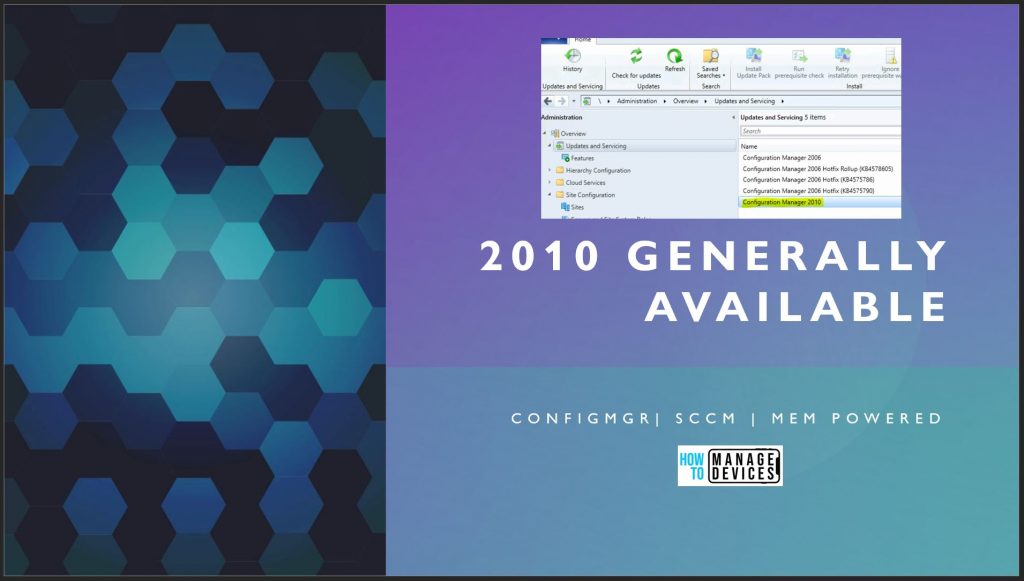 Primary Server Upgrade Video
More Details about SCCM Primary Server Upgrade to 2010 | ConfigMgr | Guide | Step by Step.

Video New Features of SCCM 2010 | ConfigMgr
Top 5 New Features of SCCM 2010 | ConfigMgr | Configuration Manager – https://www.anoopcnair.com/top-5-new-features-of-sccm-2010-configmgr/
Resources
Author
Anoop is Microsoft MVP! He is a Solution Architect in enterprise client management with more than 20 years of experience (calculation done in 2021) in IT. He is a blogger, Speaker, and Local User Group HTMD Community leader. His main focus is on Device Management technologies like SCCM 2012, Current Branch, and Intune. E writes about ConfigMgr, Windows 11, Windows 10, Azure AD, Microsoft Intune, Windows 365, AVD, etc…