Let's check the details about SCCM Fast Ring and Slow Ring (Slow Ring Vs Fast Ring Details). Are you interested to learn about the Rings story of SCCM or Configuration Manager? If so, here you go!
Introduction
Let's see What are the requirements to be in OPT-IN or FAST ring of SCCM? The fast ring is also called an Opt-in Ring of the SCCM current branch.
Fast RING = Opt-in Ring = Early Update Ring
NOTE – Learn more about SCCM Rings – 5 SCCM Release Rings – Behind the Scenes Story
I also explained the fast ring process here in the previous post "the secret behind the success of SCCM CB Updates and Servicing".

SCCM Fast Ring – Opt-in Ring – Early Update Ring
Fast ring SCCM (opt-in) is the option for SCCM admins to get the newest version of SCCM CB using an opt-in PowerShell script. If you don't run the PS script then, there won't be any update available on your SCCM console.
I would test or install a fast ring version of SCCM CB in my Development environment. I install a slow ring version on the pre-prod and production version of ConfigMgr CB.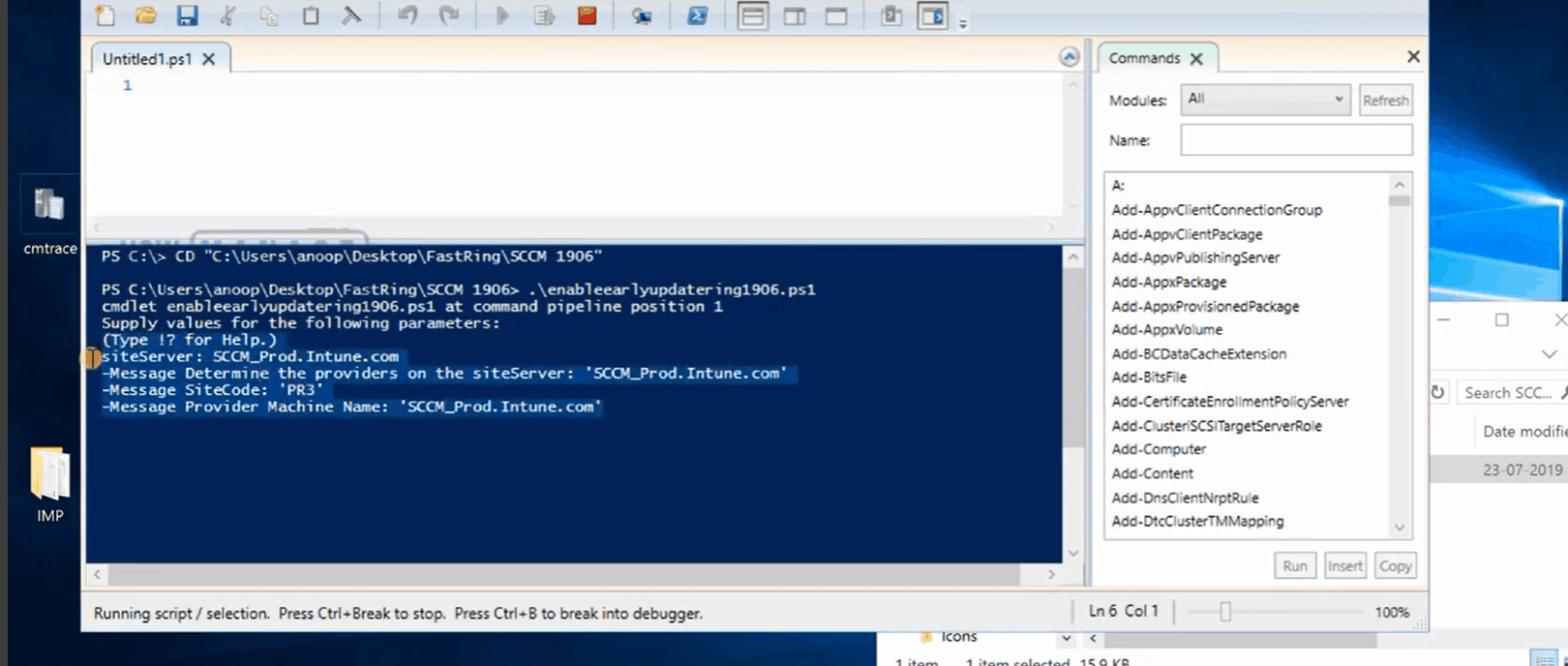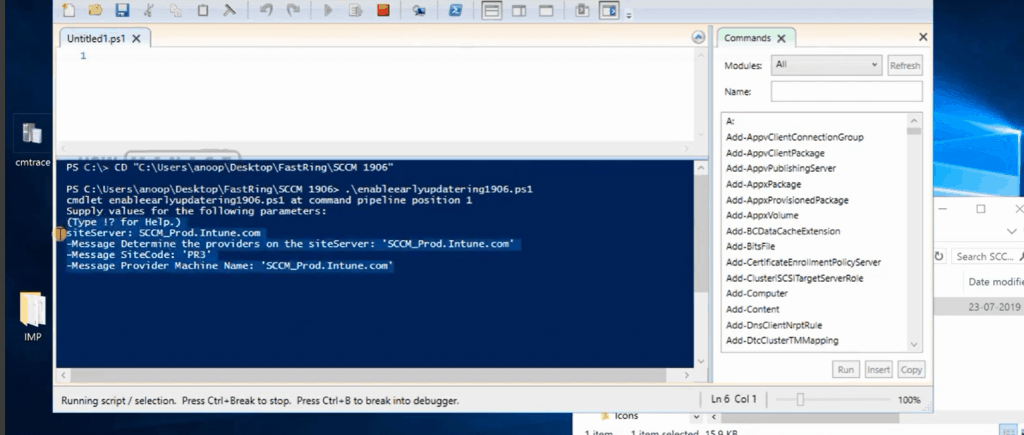 SCCM Slow Ring – GA
The Slow ring is the general release of SCCM CB for all the customers with supported versions of the current branch (this is based on applicability rules).
More details about applicability rules are available here. https://www.anoopcnair.com/sccm-applicability-checks-sql-script/

For the slow ring release of SCCM CB – we don't need to run any PowerShell script. The slow ring updates shall be available in the SCCM console.
What is the difference between SCCM CB Fast vs. Slow Ring?
The Fast ring (early Update Ring) is an opt-in ring only available for manually checking in SCCM environments (using PowerShell Script).
The Slow Ring (Generally Available) is available for all SCCM ConfigMgr environments around the world if the Service connection point is configured as ONLINE.
How to Get Fast Ring (Opt-in) Release?
As mentioned above, you need to download the PowerShell script to enable the fast or opt-in ring.
Run the Powershell script from your primary server
Open the SCCM console & navigate through \Administration\Overview \Updates and Servicing.
Check whether the SCCM CB fast or Opt-in Version update is already available or not?

If not, click on the "Check for Updates" button from the ribbon menu.
NOTE – This works well in the scenario where you have an ONLINE version of Service Connection point.
When you have the OFFLINE version of the Service connection point then, you can have to use the offline tool for downloading the latest version of SCCM CB.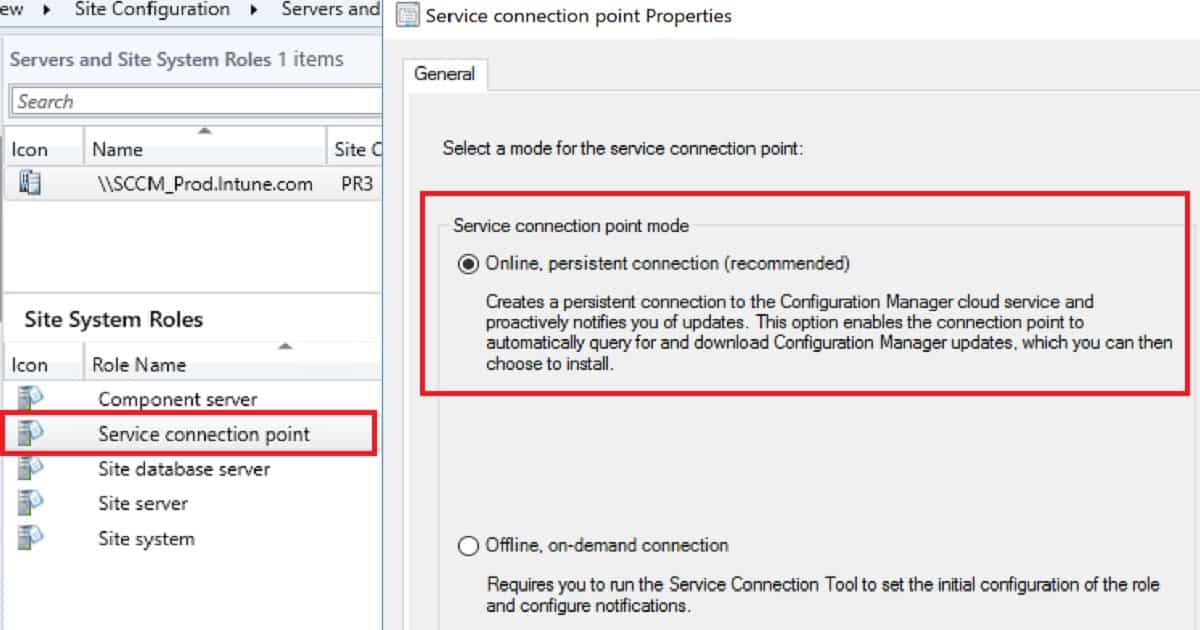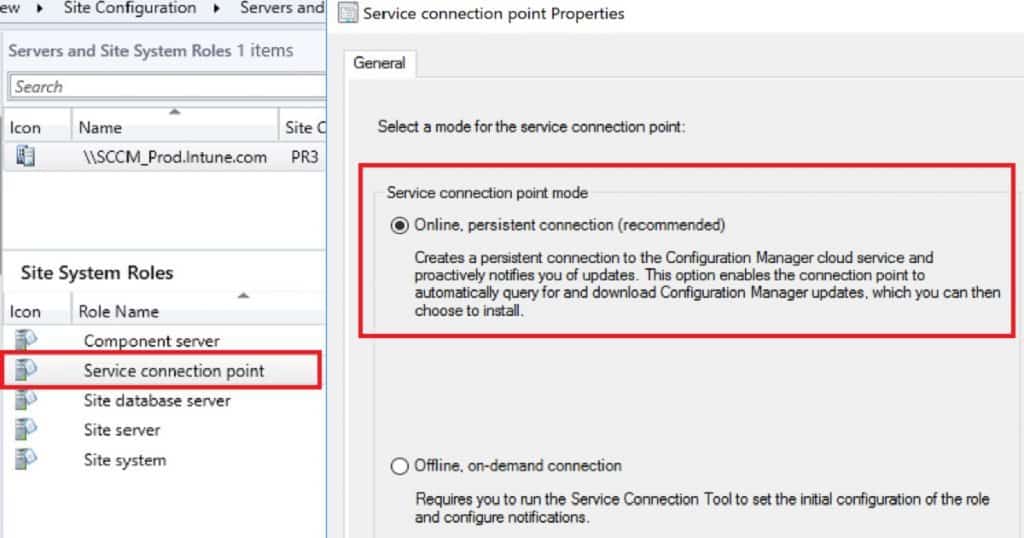 Resources – Slow Ring Vs Fast Ring Details
SCCM Early Update Ring – https://docs.microsoft.com/en-us/configmgr/core/servers/manage/checklist-for-installing-update-1910