Let's have a quick look at the step-by-step guide to create a new database for SSRS reporting service. This activity could help to troubleshoot some of the SSRS issues. The SQL Server Reporting Services (SSRS) provides a set of on-premises tools and services that create, deploy, and manage mobile and paginated reports.
You can refer to SQL installation and SQL reporting service role installation details from the previous blog posts. 1. SQL Server – Installation 2. SQL Server Database Migration.
Create a New Database for SSRS Reporting Service
Let's follow the steps to create a new database for SSRS reporting service.
Launch SQL Server Reporting Services Configuration Manager from the start menu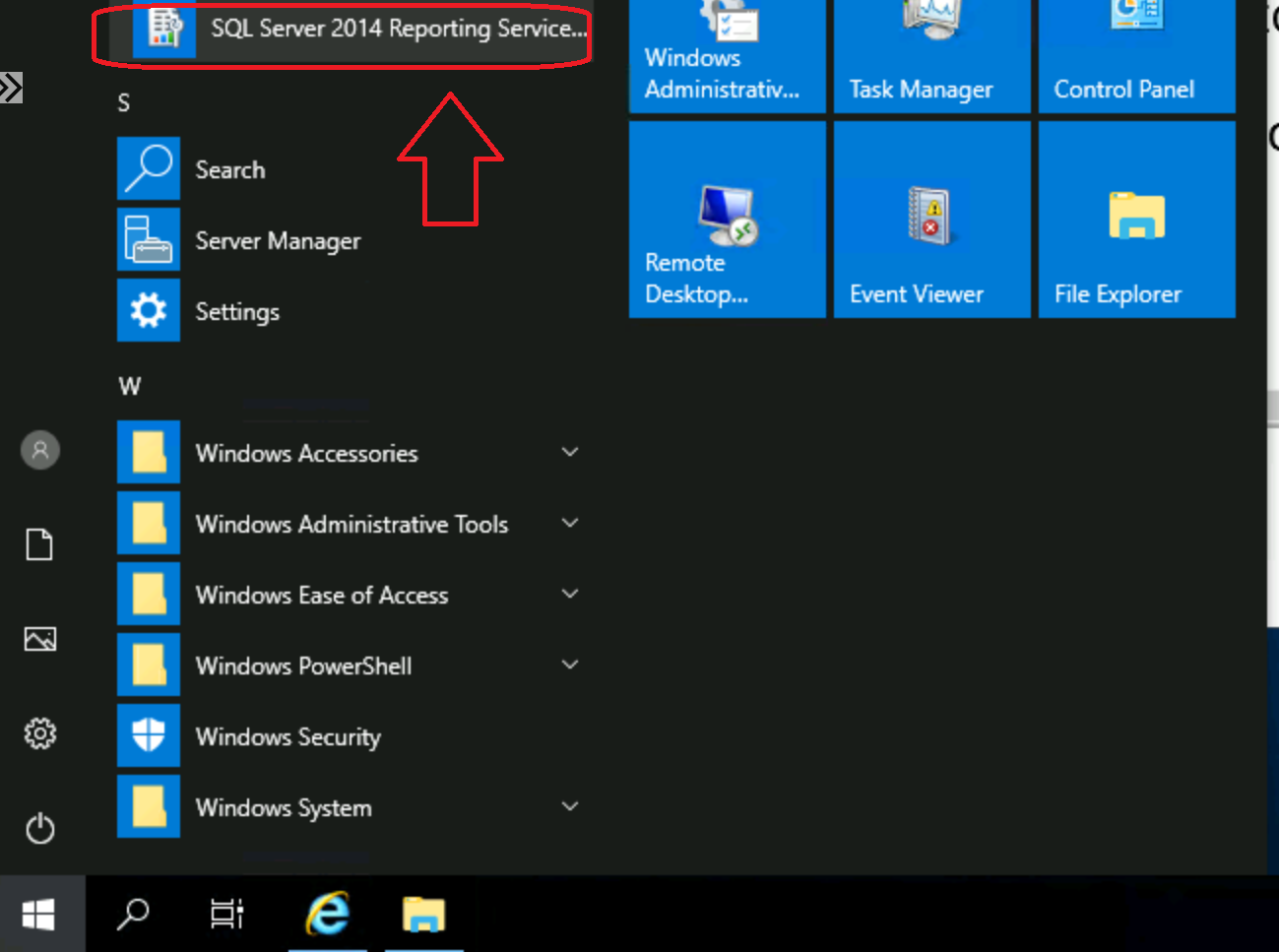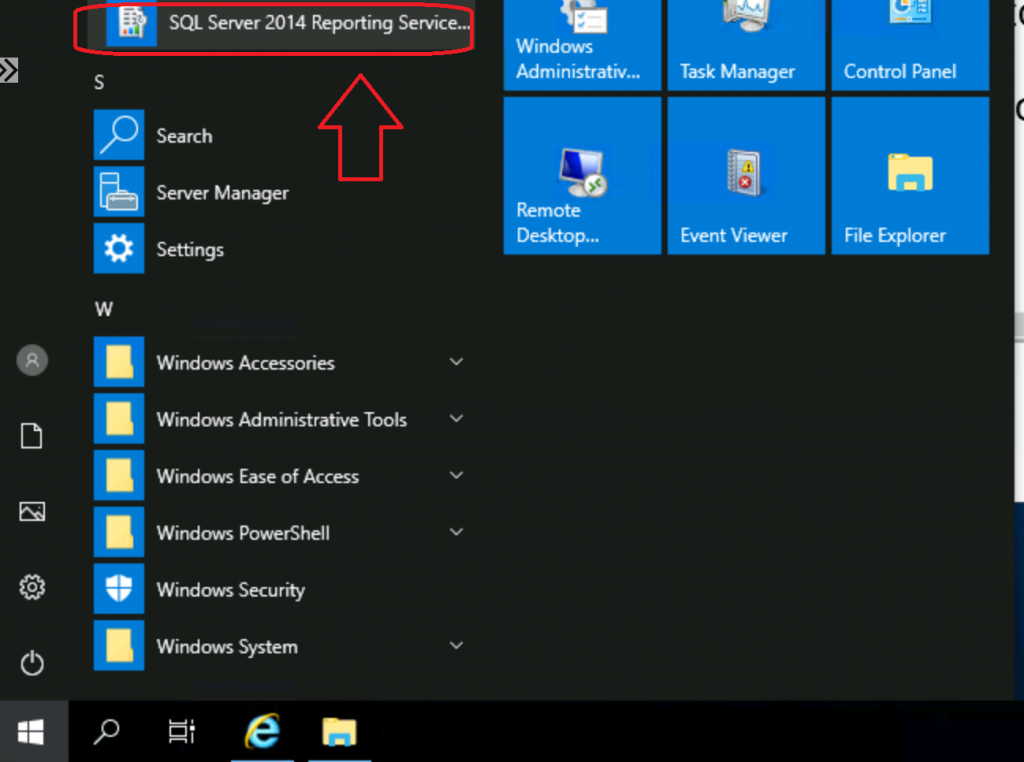 Select the Database option.
Click on the Change Database button.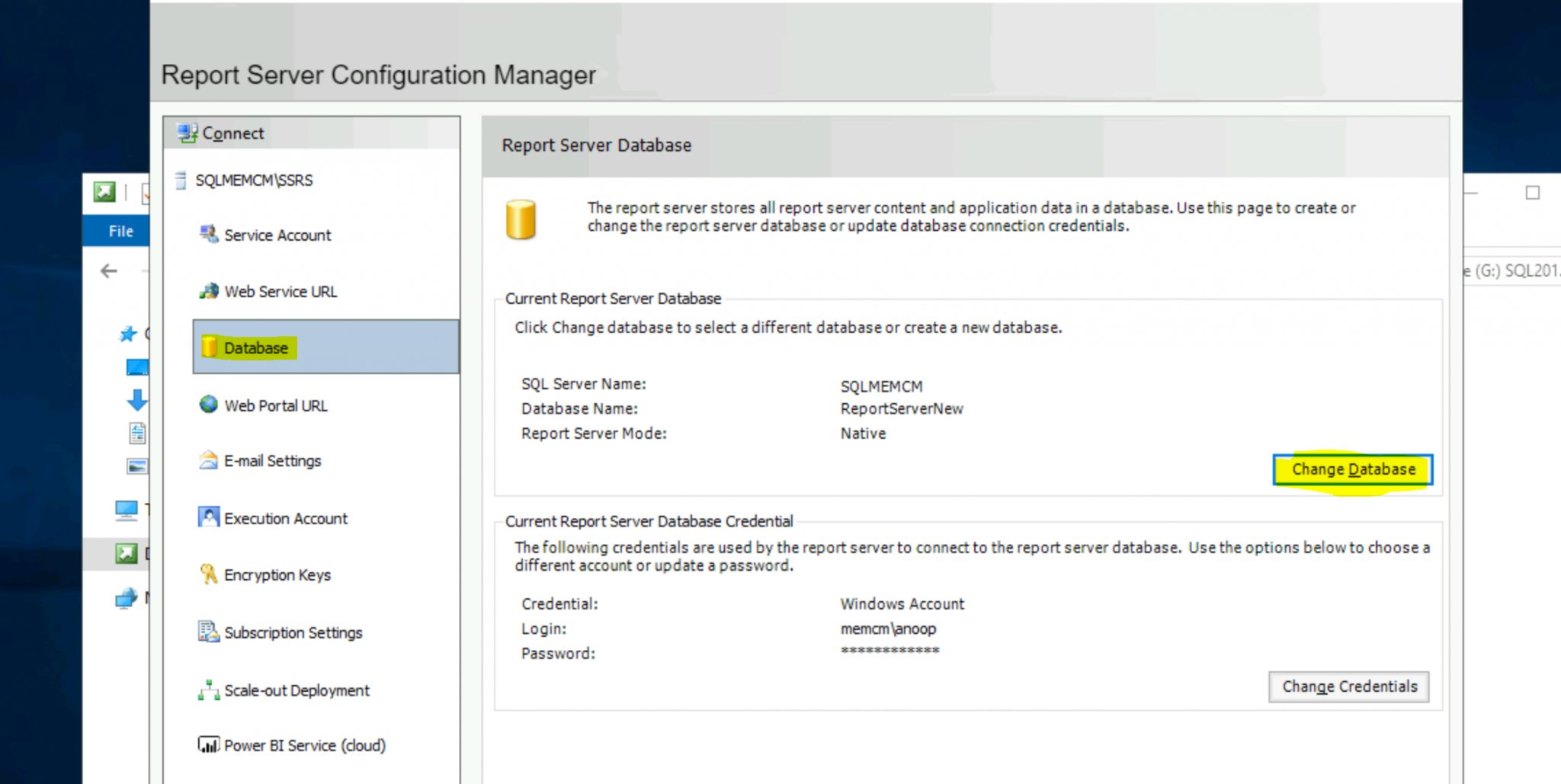 Report Server Database Configuration Wizard.

Select a task from the following list.

Select the option called Create a new report server database to create a new SSRS reporting service database.

Click on the Next button to continue.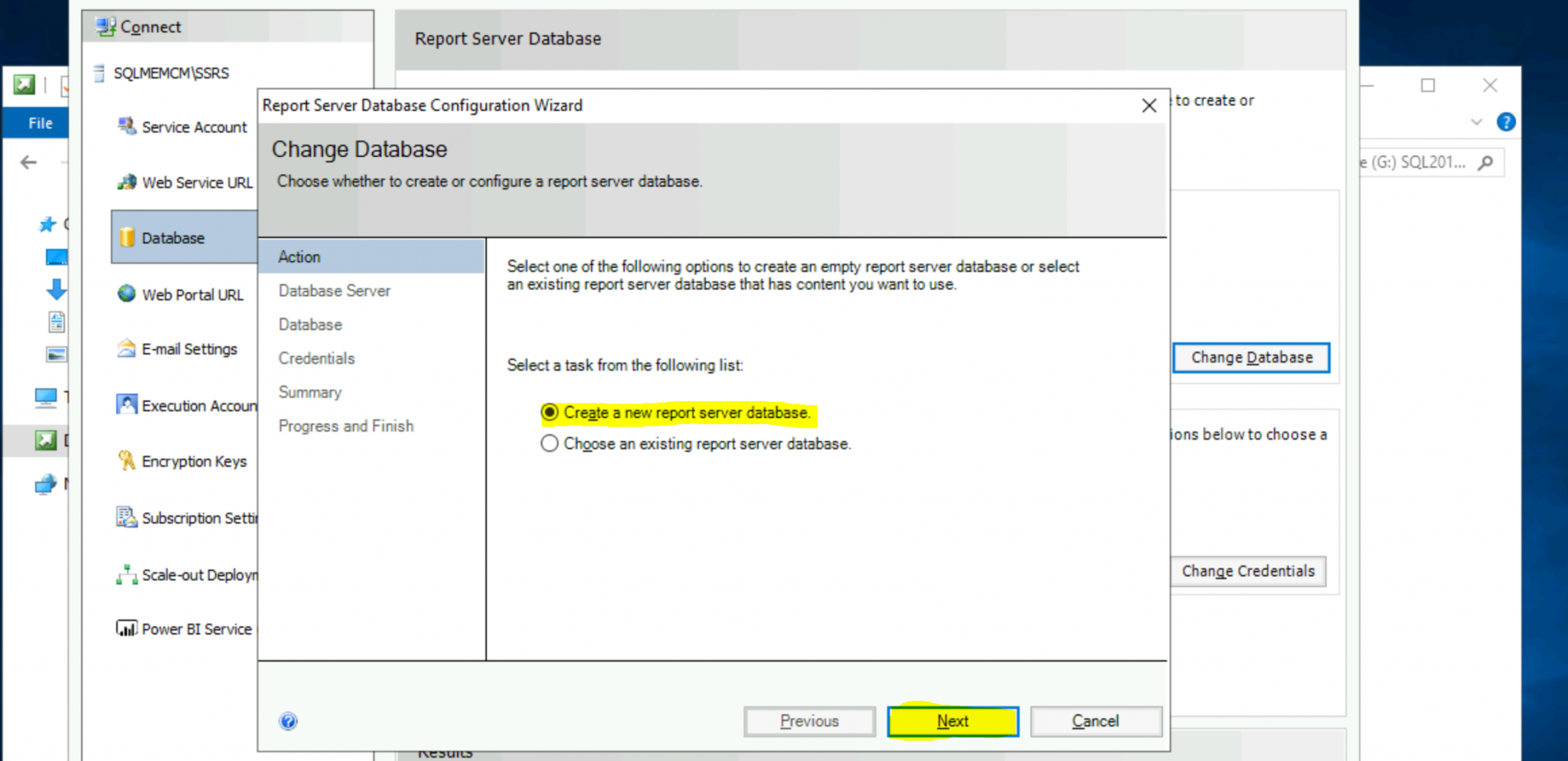 It populates the SQL server name and authentication type details. So you don't need to change anything.

Click on the Test Connection button to check whether the tool is able to connect to the database or not.
Click OK on the popup windows where it showed as Test connection succeeded.
Click on the Next button to continue.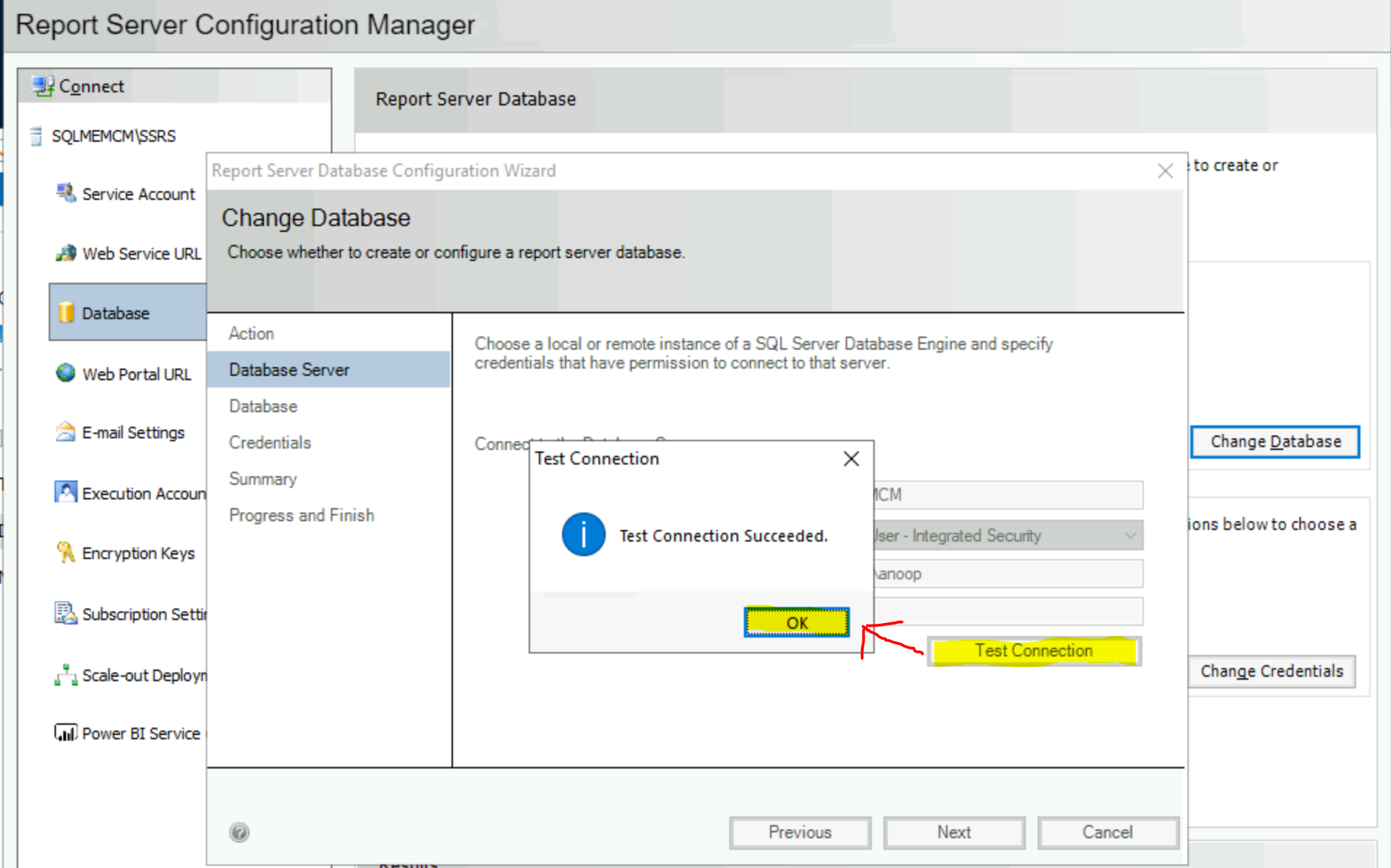 All the following details are automatically populated.

Database Name – ReportServer
Time Database Name – ReportServerTemp
Language – English (United States)
Report Server Mode – Native

Click on the Next to continue.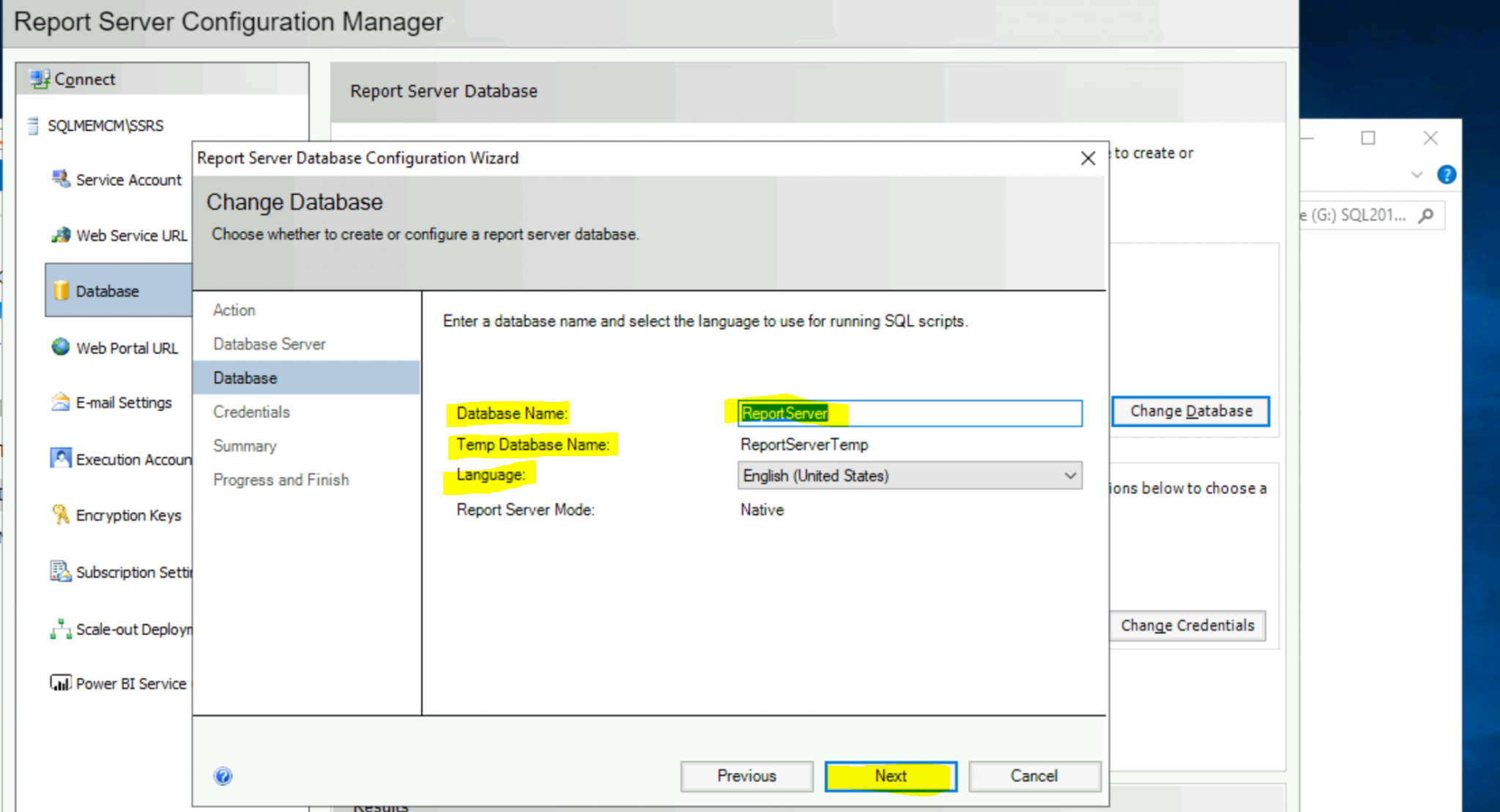 Enter the credentials.
Click on the Next button.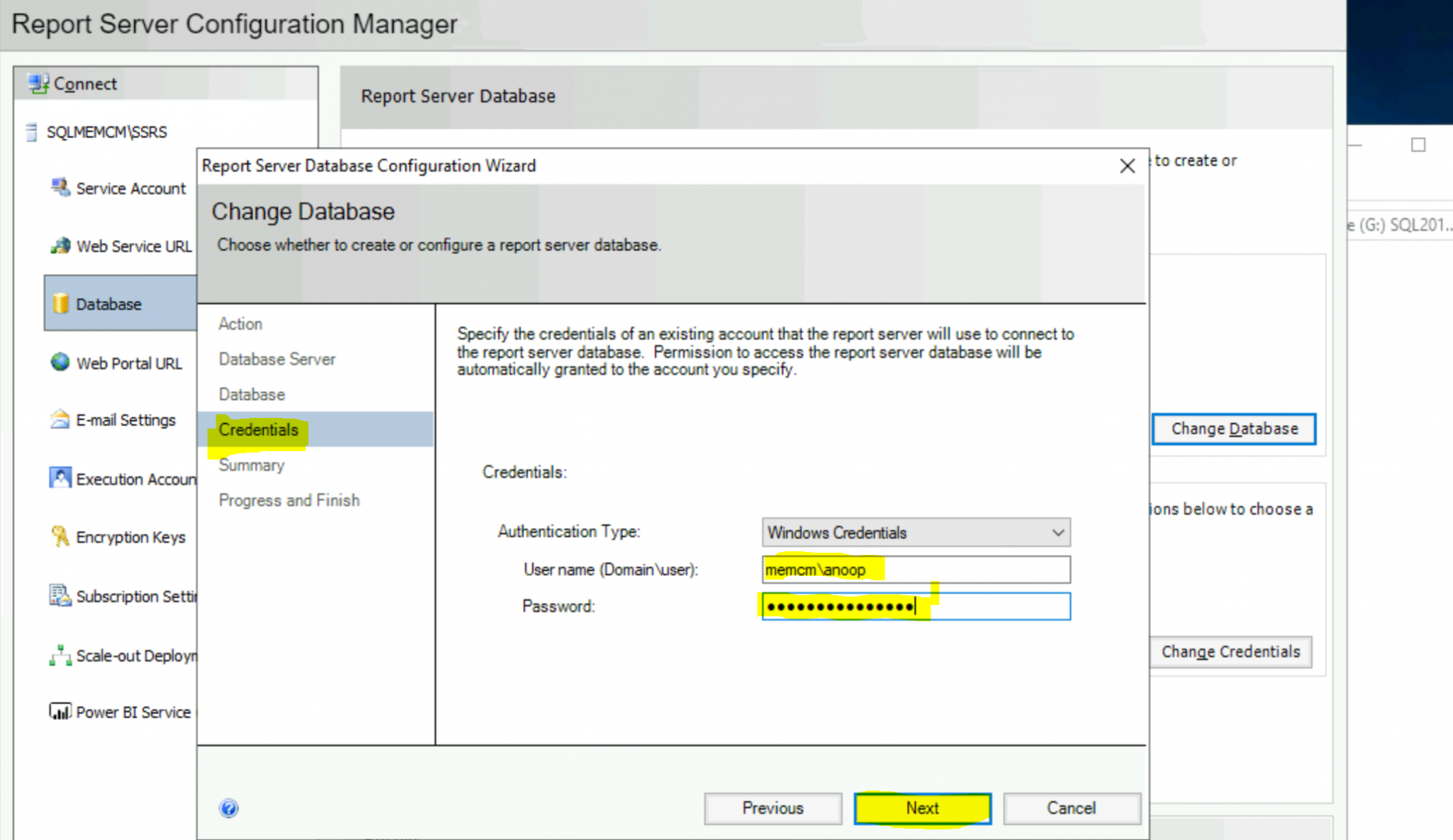 Click on the Next button from the summary page.
Wait for the configuration to get completed. In the backend, this configures the database for SSRS reports.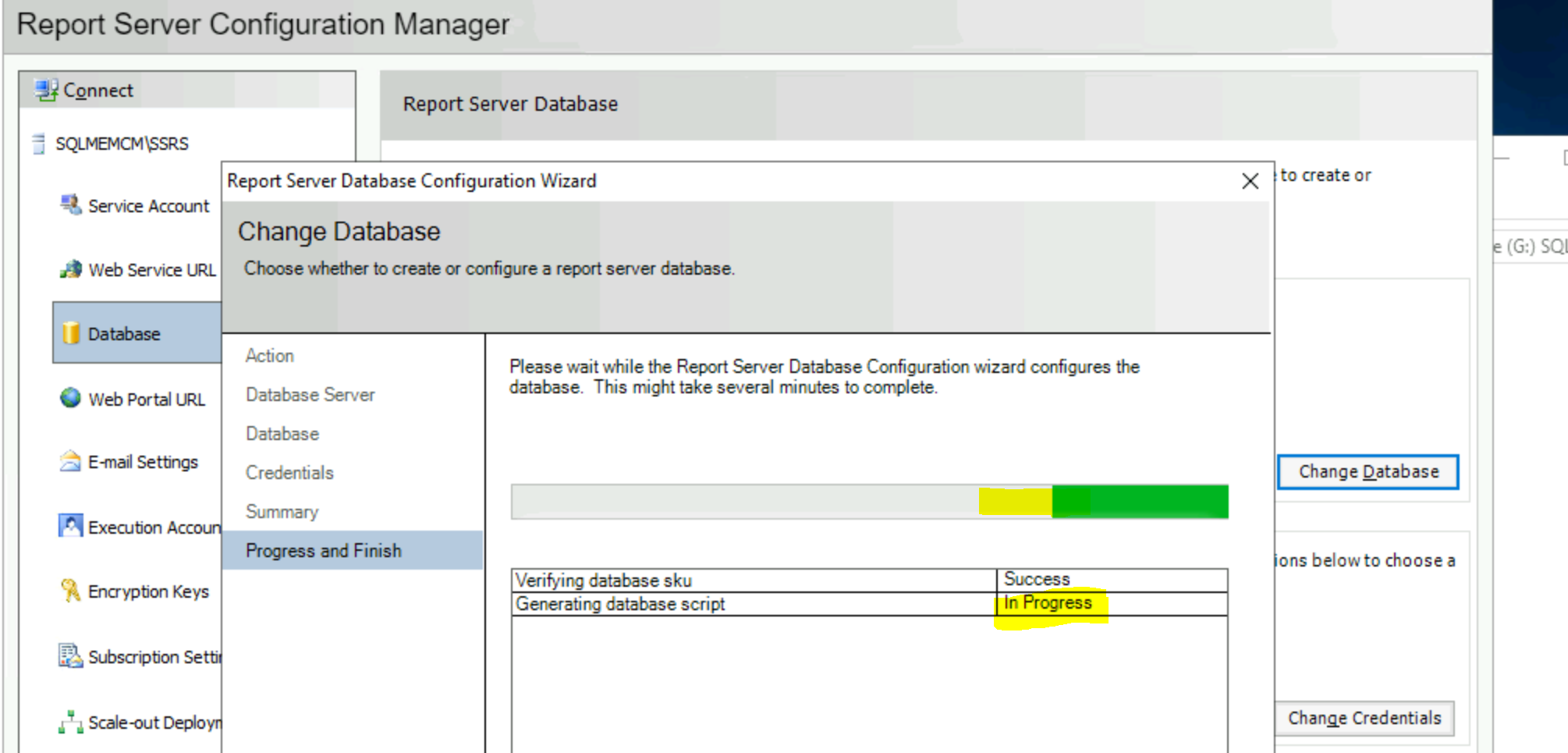 Click on Finish to complete the process for the creation of a new SSRS reporting server database.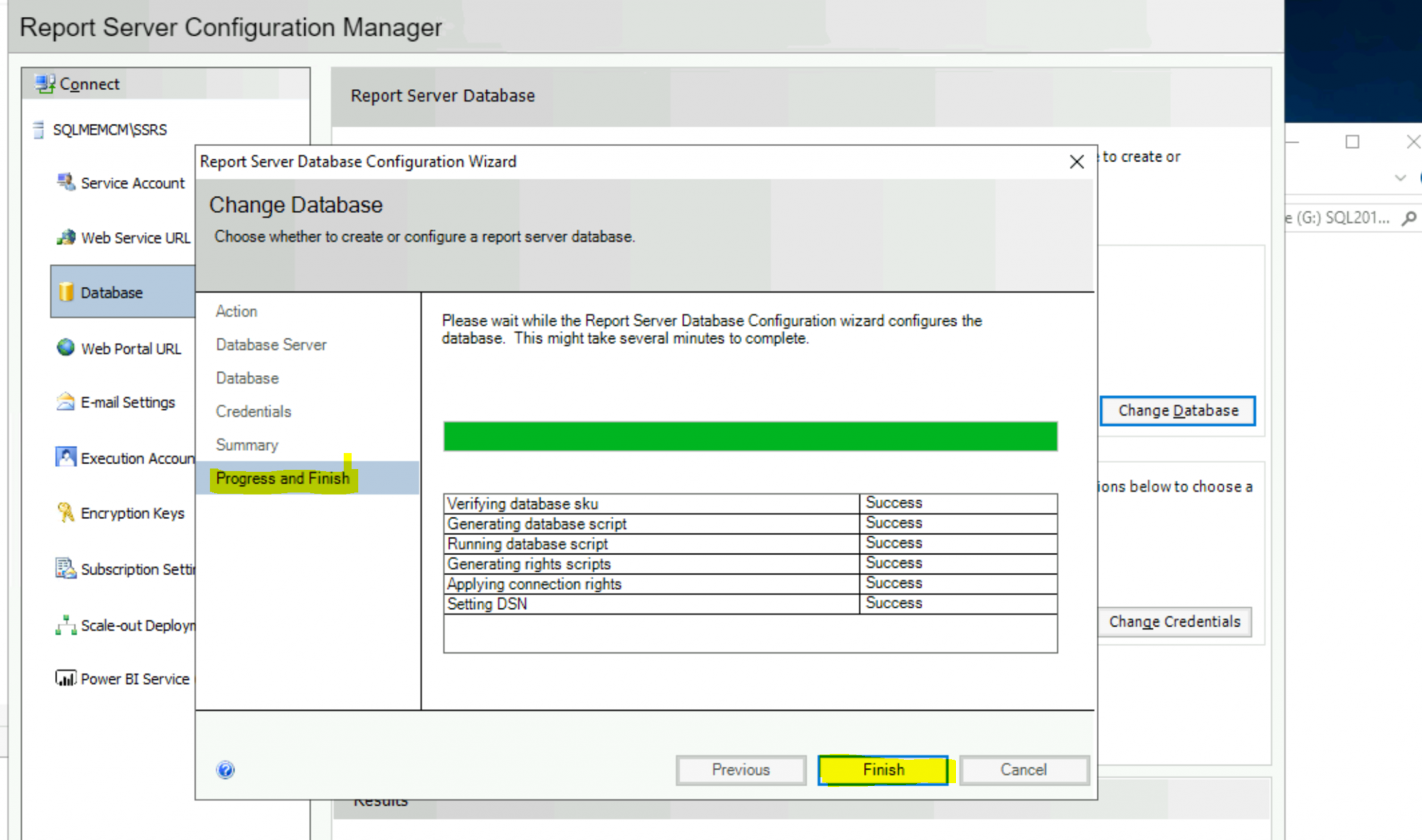 Click on the Exit button.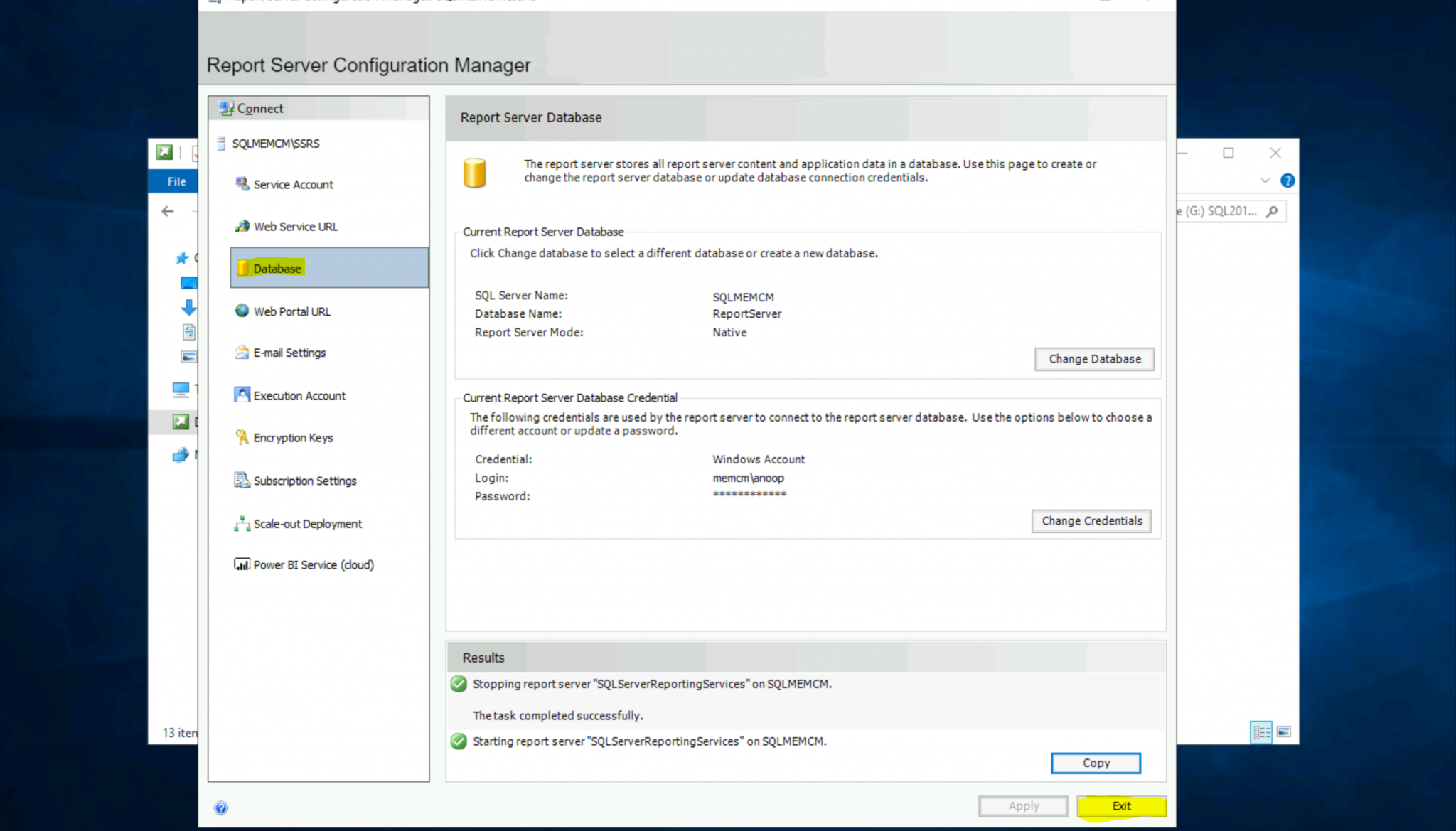 Results
As you can see the report server database got created in SQL.

Check the reports from the URL -> http://sqlmemcm/ReportServer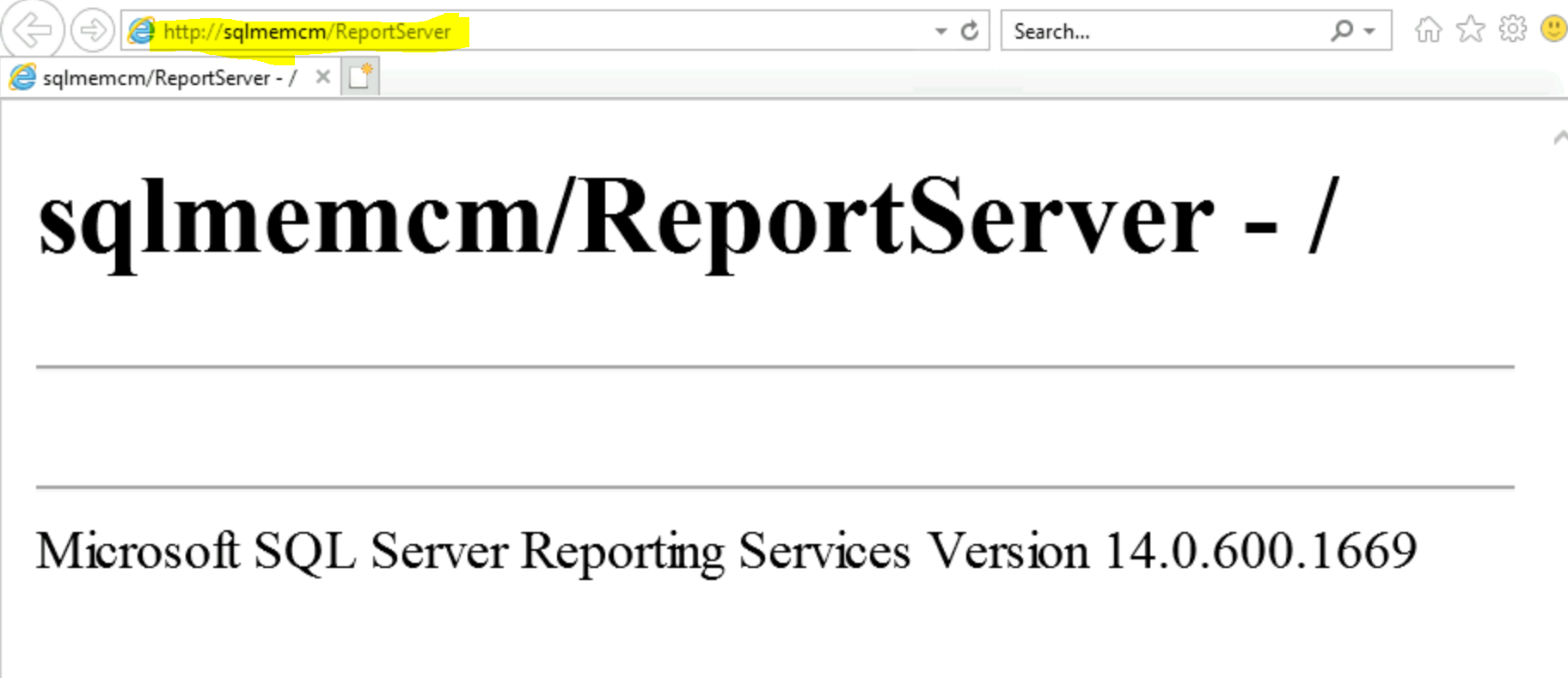 After setting up the ConfigMgr SSRS Reporting Services Point, you can view SCCM SSRS reports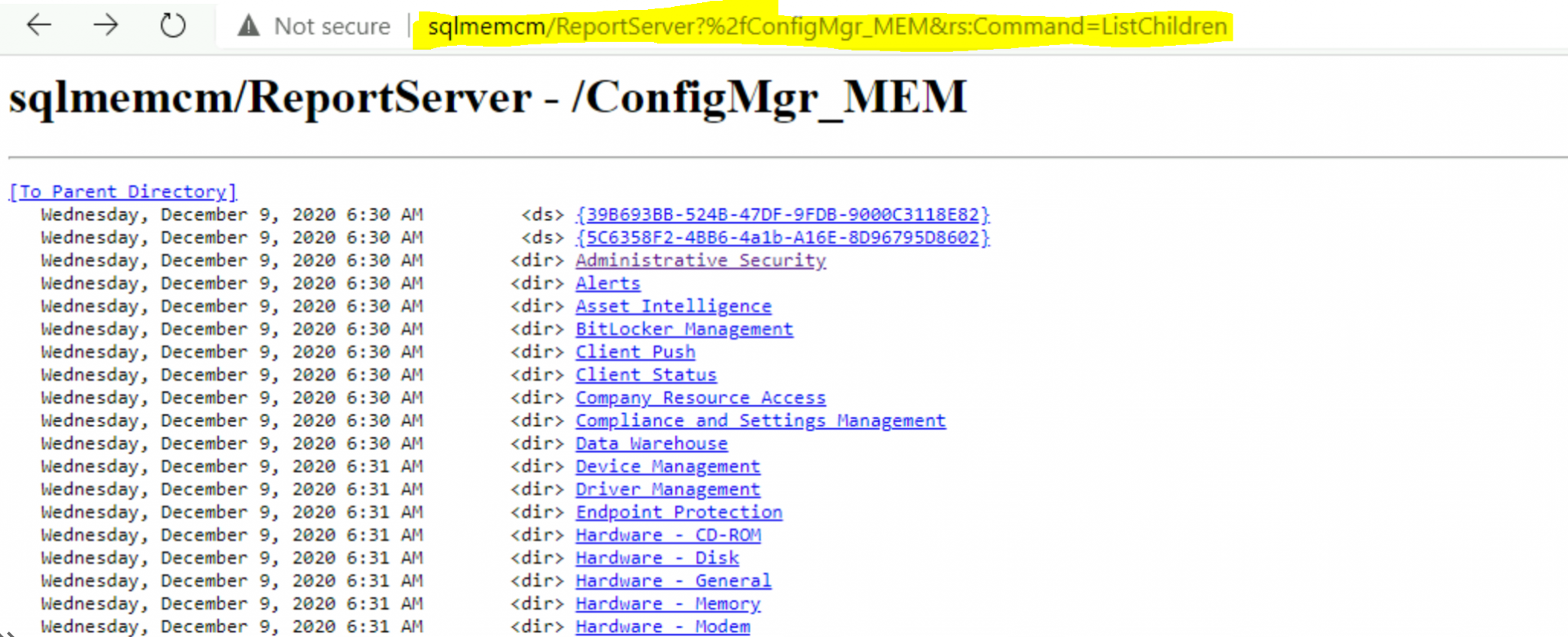 Resources
Author
Anoop is Microsoft MVP! He is a Solution Architect in enterprise client management with more than 20 years of experience (calculation done in 2021) in IT. He is a blogger, Speaker, and Local User Group HTMD Community leader. His main focus is on Device Management technologies like SCCM 2012, Current Branch, and Intune. E writes about ConfigMgr, Windows 11, Windows 10, Azure AD, Microsoft Intune, Windows 365, AVD, etc…