Let's understand the Steps to manually import, deploy Adobe Flash Player removal Updates using WSUS and ConfigMgr. Microsoft announced Adobe Flash Player will go out of support on December 31, 2020. The decision to end support for Adobe Flash Player was made by Adobe.
Microsoft confirmed the support for Adobe Flash players ends for Microsoft Edge, Microsoft Edge legacy, and Internet Explorer 11 in December 2020.
Introduction
Microsoft released a standalone package for Adobe Flash Player removal updates for Windows operating system.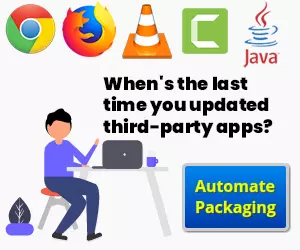 After installing the update, this update cannot be uninstalled
Microsoft currently not aware of any issue in this update, that means, no issue reported as of now by other companies/vendors
The Adobe Flash Player removal update is not published in Windows Server Update Service (WSUS), they are planning to release the update in early 2021
Microsoft releases individual updates that are not part of the WSUS catalog especially the software that is out of support similar to Adobe flash player removal updates. In this scenario, we need to import the updates into the WSUS console using the Windows Catalog website.
Microsoft released an Adobe Flash player removal update in advance of the end of support to help customers to Test and validate their environment for any upcoming impact in application support.
NOTE! – To support such customers, the application requires Adobe flash player, it will be considered as a third-party plug-in and Microsoft will not provide support for the issues.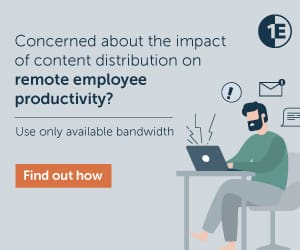 Steps to Manually Import Adobe Flash Player update Metadata to WSUS
Let's find out a way to manually import Adobe flash player update meta data to WSUS and then to SCCM/ConfigMgr. This is the first step towards the process of deploying Adobe Flash Player Updates using ConfigMgr.
Login into Upstream (First) SUP WSUS server
Open the Windows Server Update Services with 'Run as administrative' from Administrative tools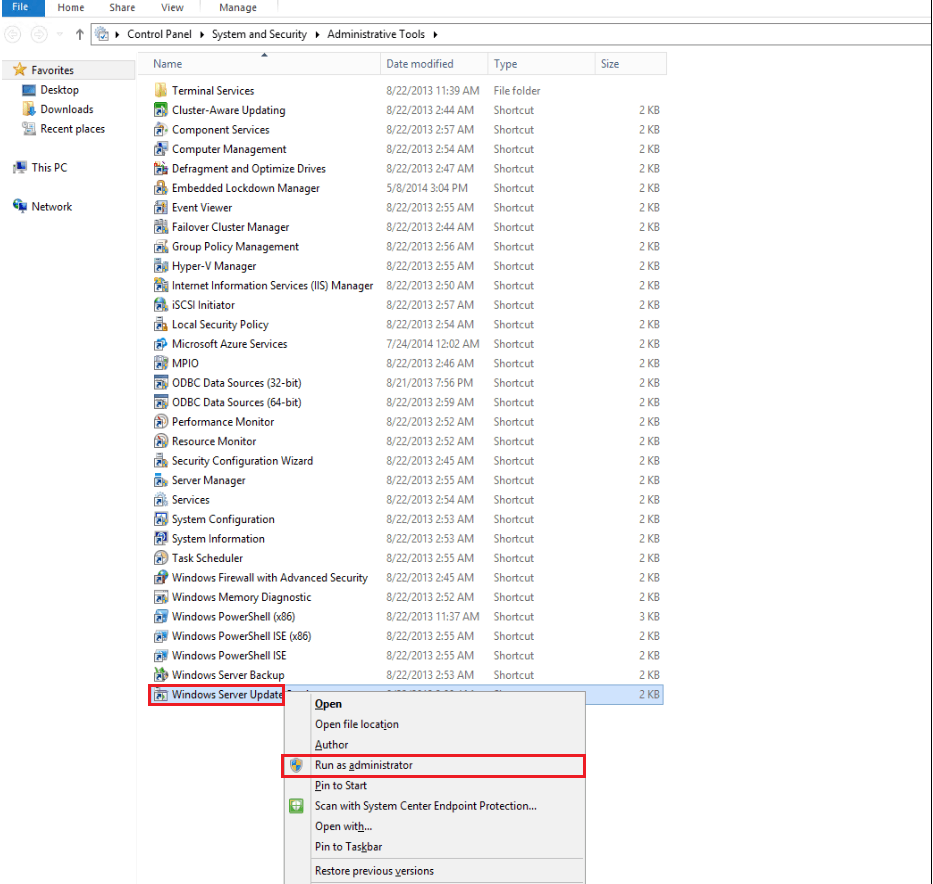 Click 'Yes' in the User Access Control window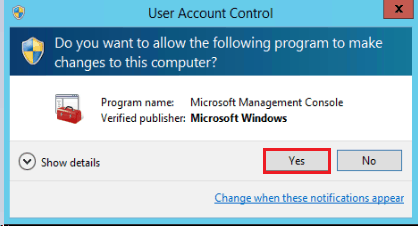 In Left-hand panel select Updates and click Import Updates…in the right-hand panel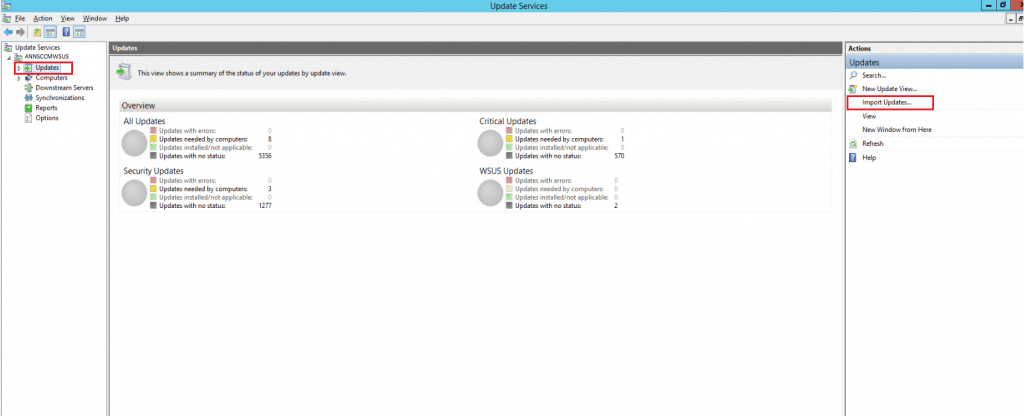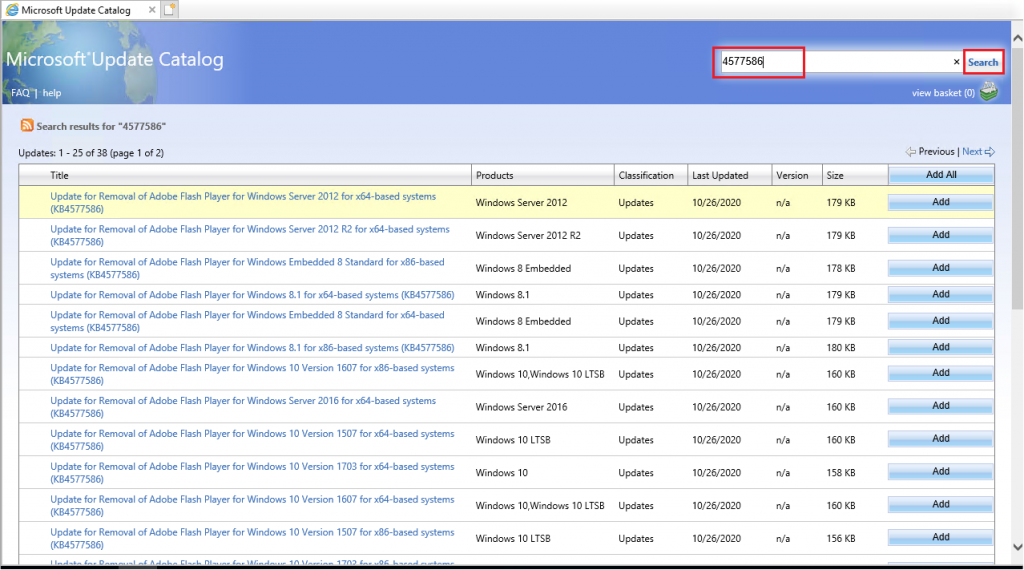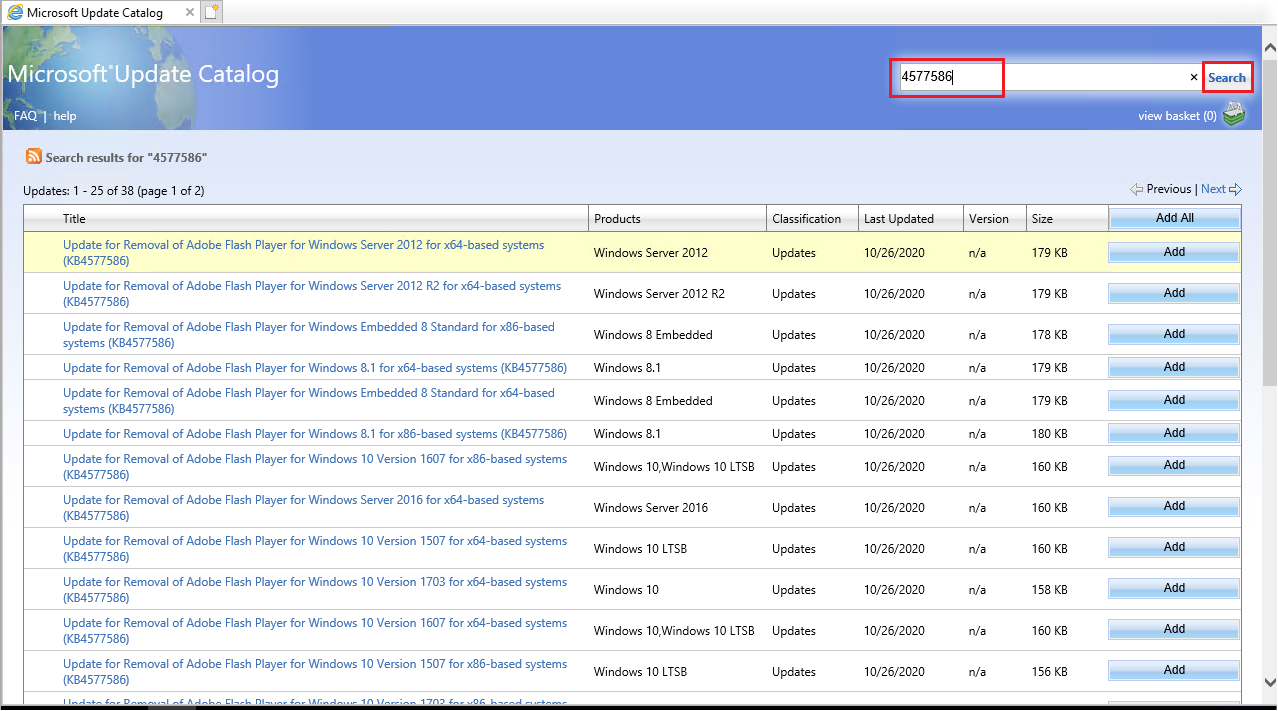 Identify the required patches as per the environment and click Add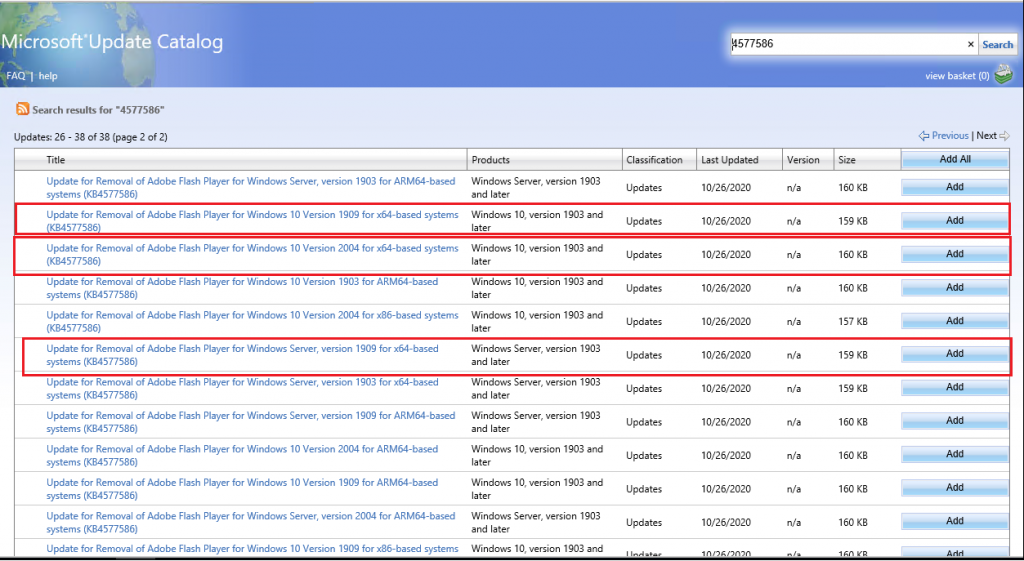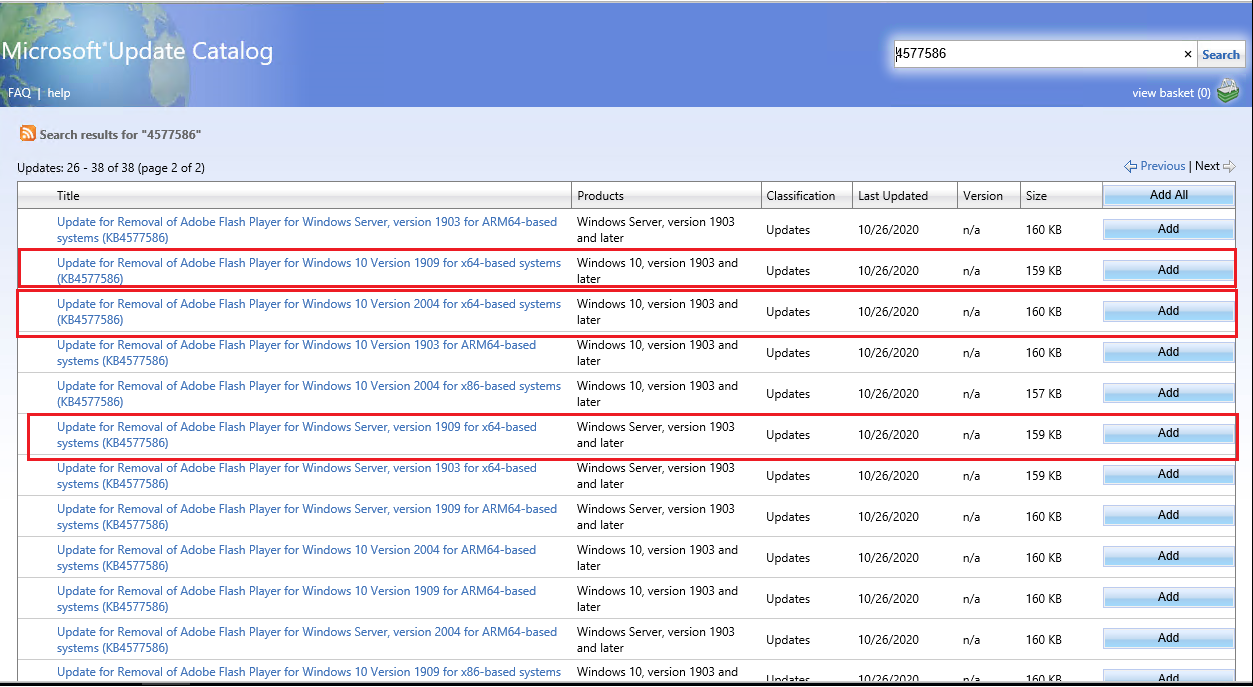 The metadata is added in the View Basket with update count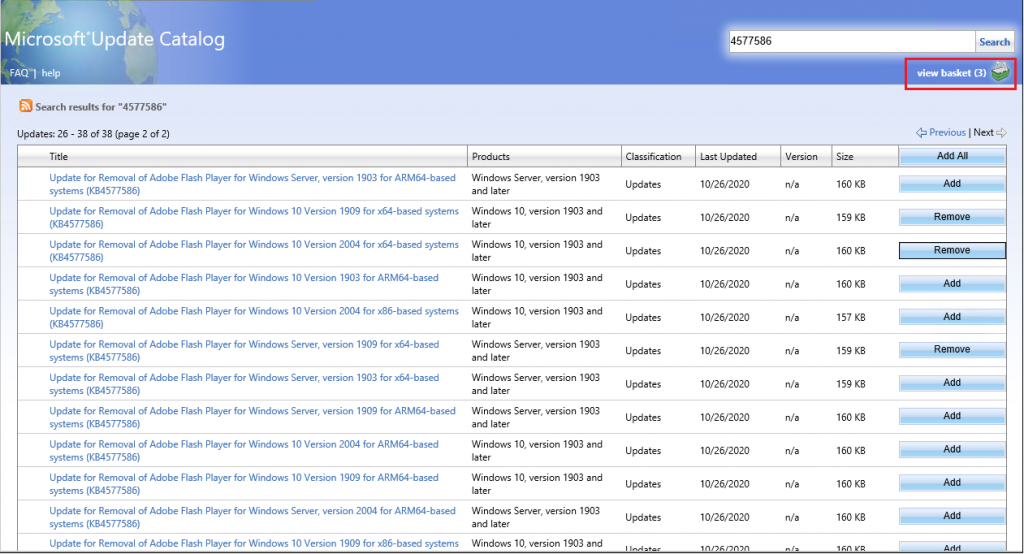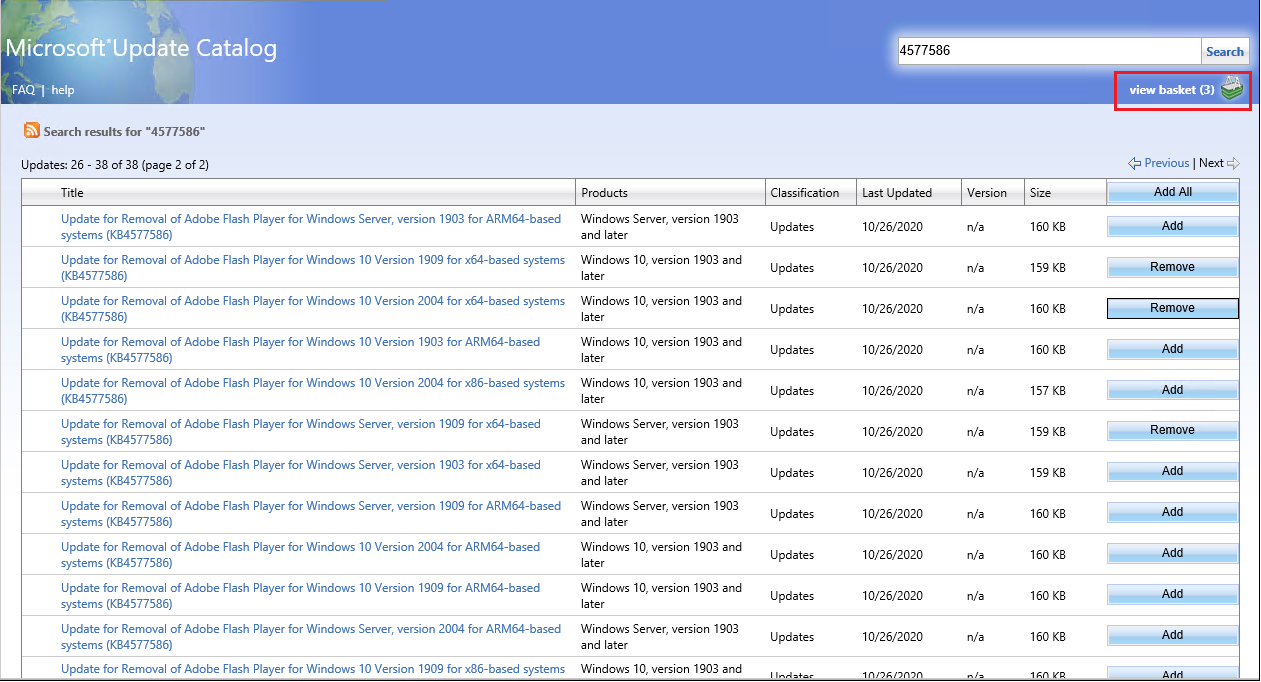 Ensure all the required updates are selected and click Import icon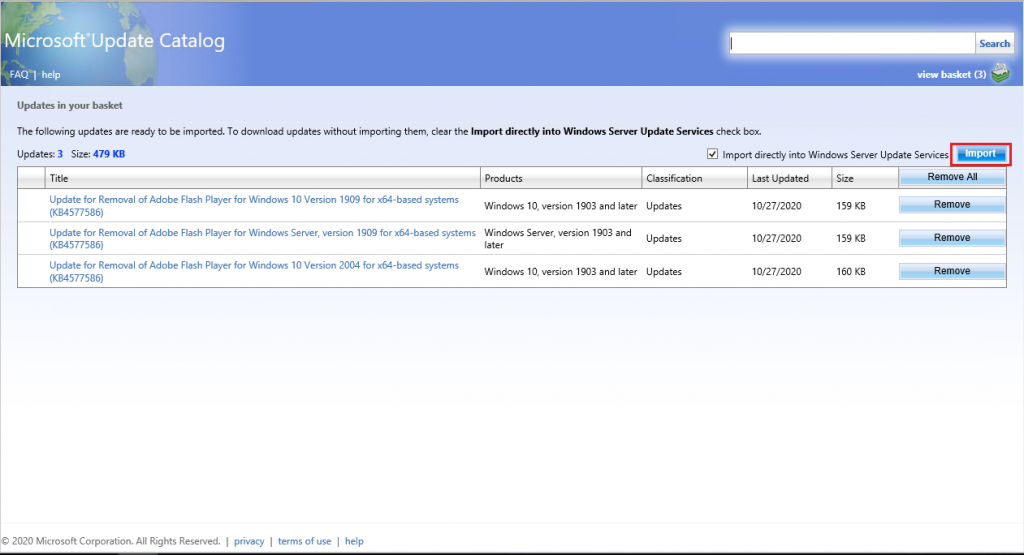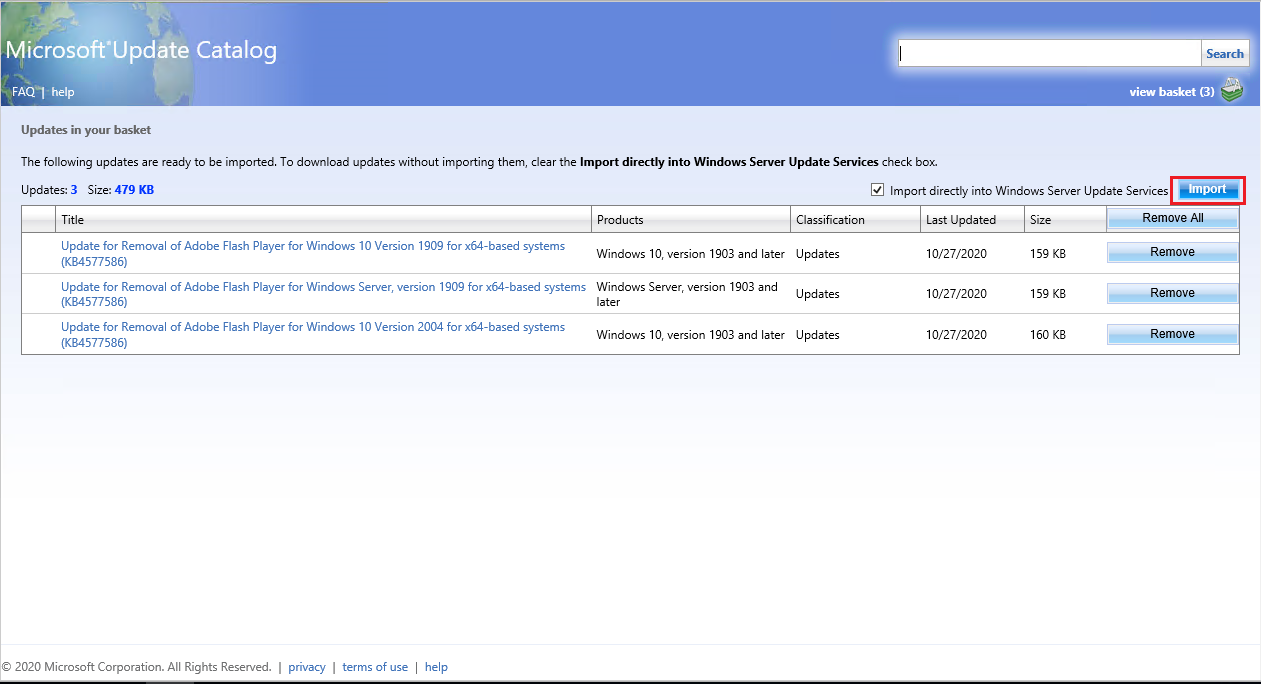 Updates import into WSUS are in progress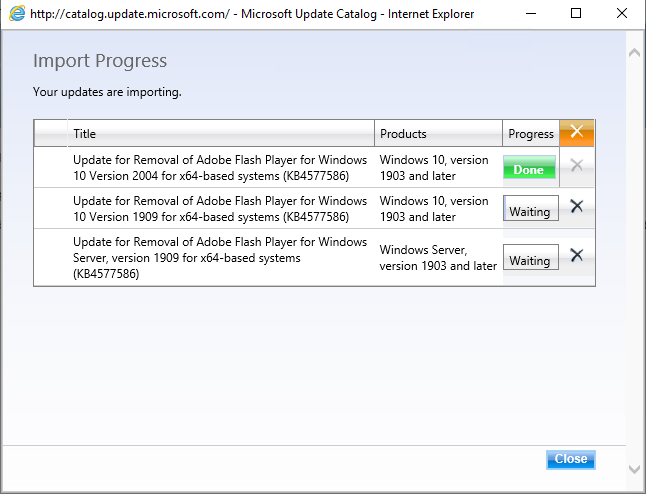 The update metadata updates are imported into WSUS Console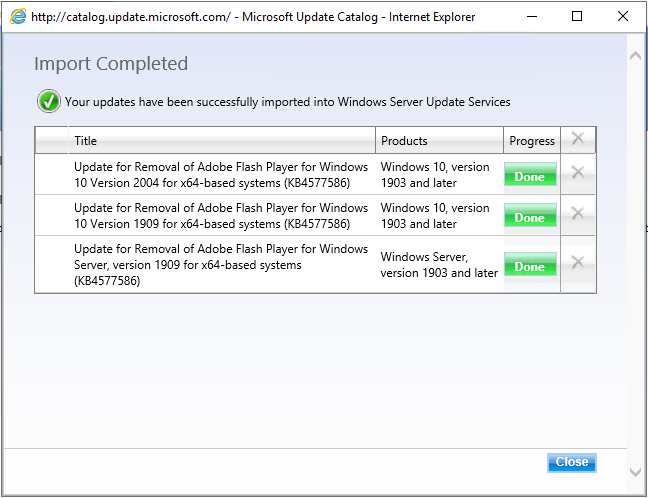 How to check the Updates are Available in the WSUS Console
Open the WSUS Console, Expand the Updates tab
Select All Updates and click the Search icon in the right hand panel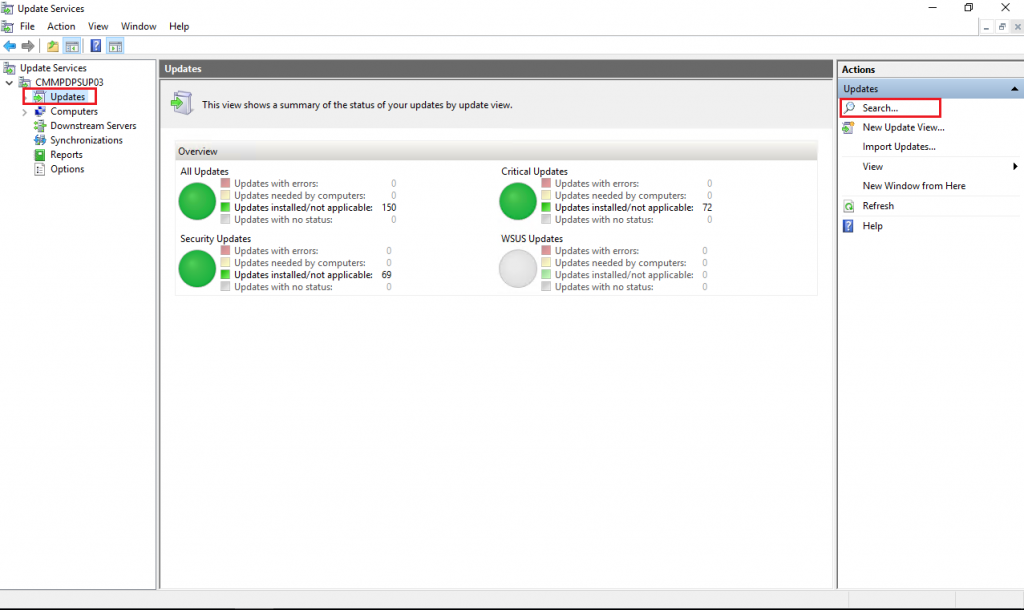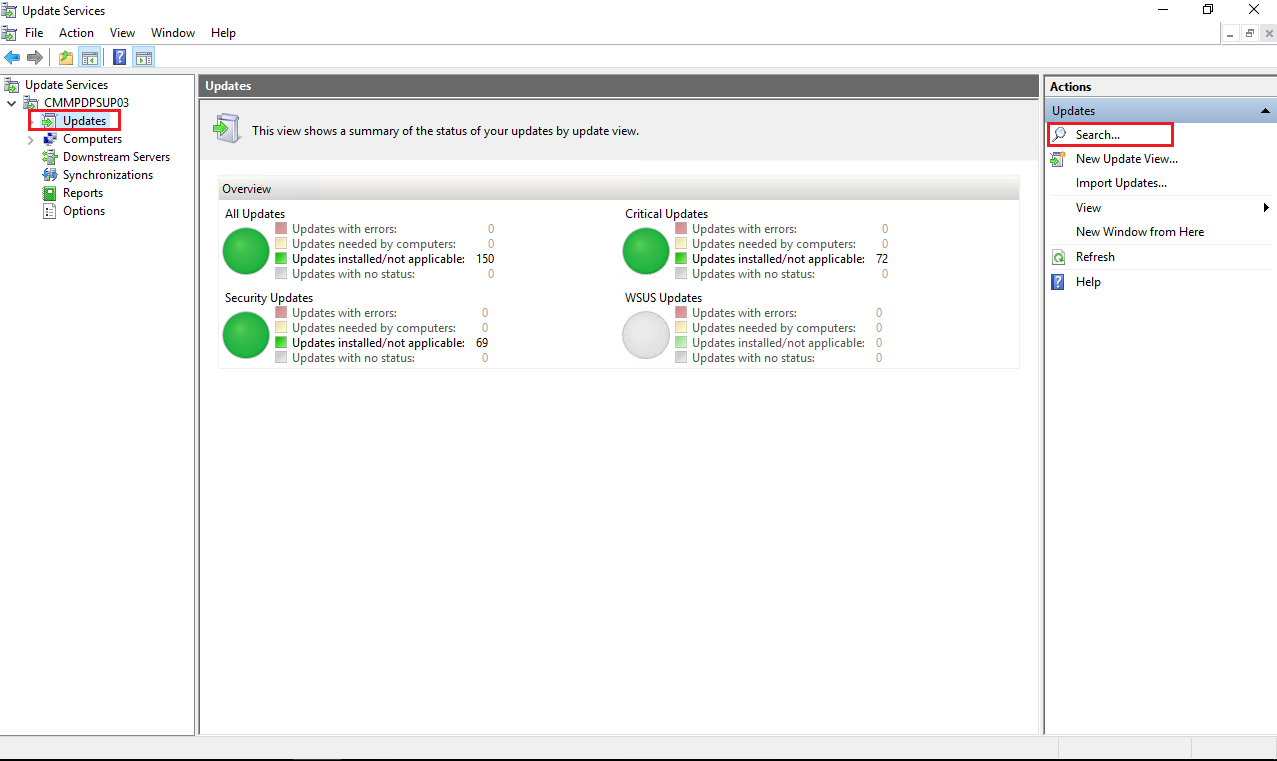 Enter the KB article ID which is recently imported, click Find Now

Updates are available in WSUS console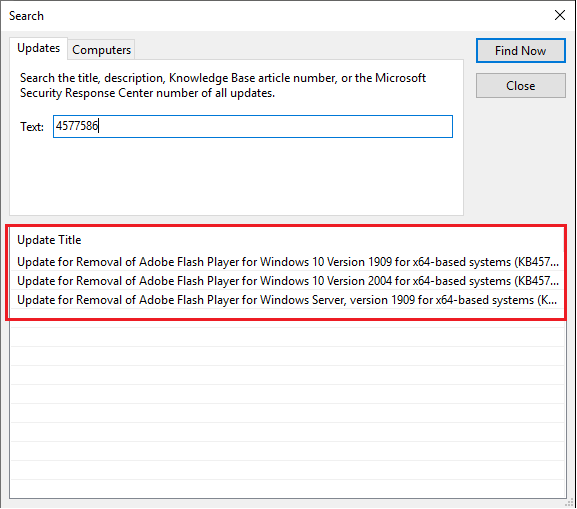 How to Sync from WSUS to SCCM Database
Open the SCCM Console,
Select the Software Library,
Expand Software Updates,
Select 'All Software Updates' and right-click and select 'Synchronization Software updates'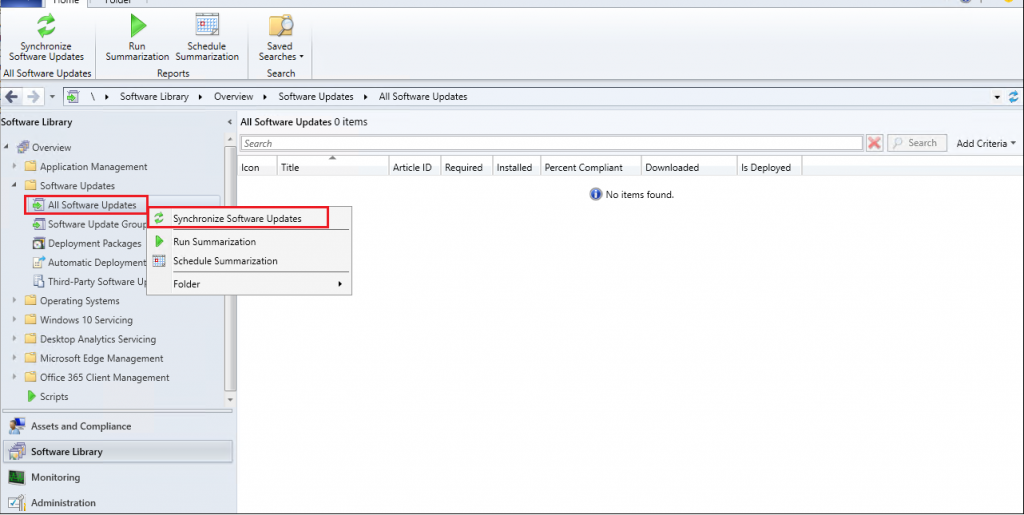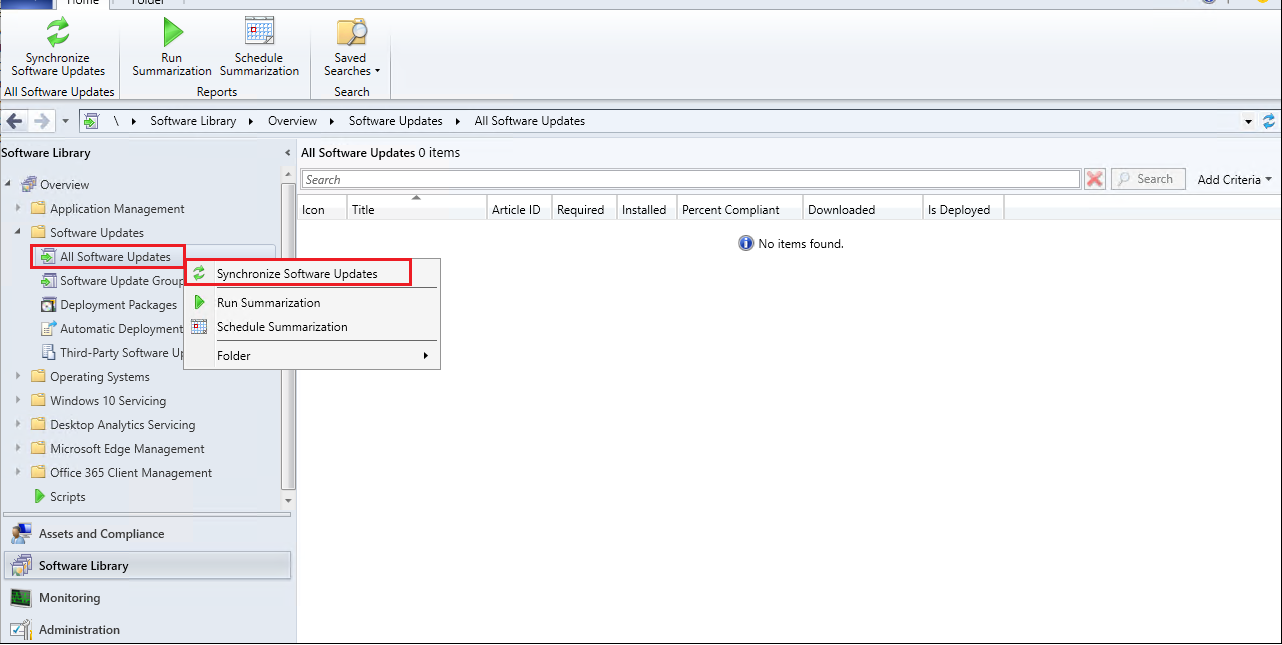 Open the WSUSSYnc.log from Site server, you can find the imported update information
NOTE! – More details about manually update any other patches are already explained in the Patch Missing from SCCM How to Import into WSUS Manually.
List of Adobe Flash Player Removal Updates
The Adobe Flash Player Updates are: (Manually Import Deploy Adobe Flash Player Updates using WSUS ConfigMgr | End of Support)
Resources